I Can Almost Taste The Spring Salad
I think I'll have a great crop of radishes in a few weeks with this warm sunny weather we have been having and my wonderful umbrella greenhouses.  I planted these just a few weeks ago and I already have to thin my seedlings.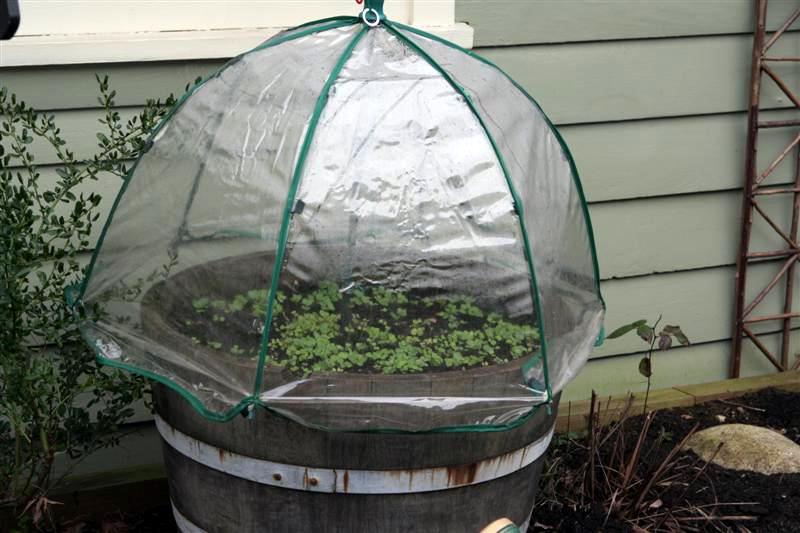 The lettuce and peas I'm growing under the other greenhouses are also doing really well.  I can't wait for spring salad season!