I did find some wonderful goodies at the Van Dusen Plant Sale last weekend despite the fact that I attended the sale solely to get my paws on a mushroom growing kit.  The sale was an absolute zoo even with the rainy weather which made it a bit difficult to get to the Western Biologicals Ltd. table but once there it was worth it to see the great display of mushrooms and take home a block to grow my very own shiitake mushrooms. Here is what mine looked like when I got it home.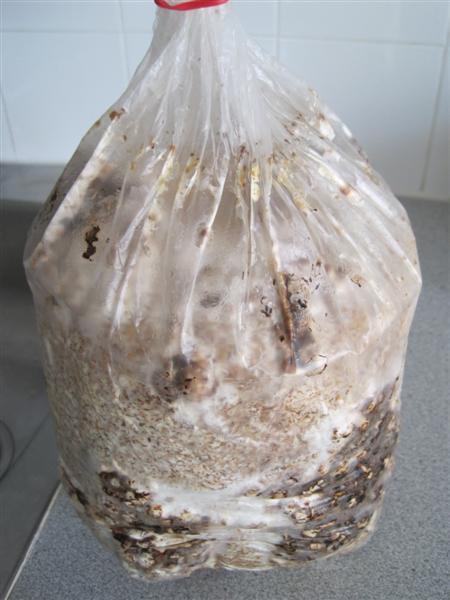 I've followed the instructions so far to the letter and a week later I already have mushrooms forming but I can't say that I've actually DONE anything.  I opened the bag, watered the block and then set it under my deck.  So far so good.  I'm confident that they'll look like the display mushrooms very soon: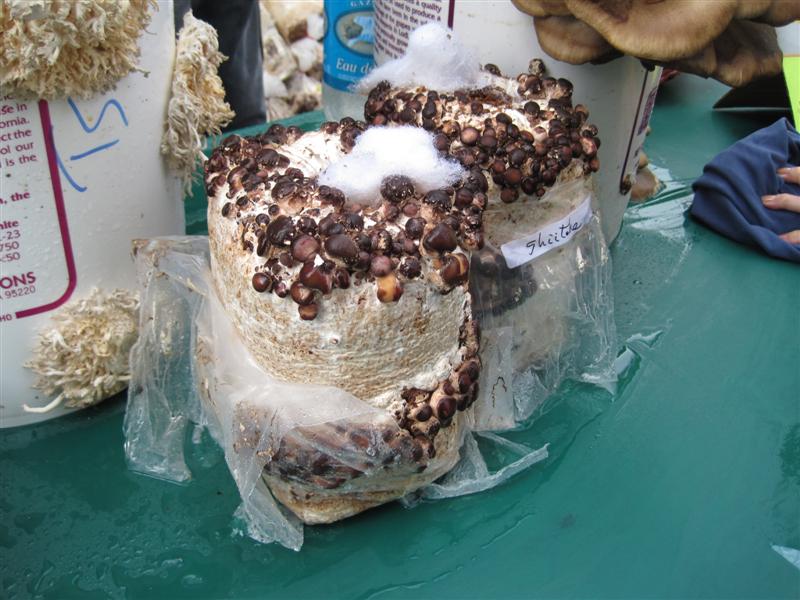 DIY VIDEOS
My intention in growing anything is to learn about the biology through home experimentation and I'm not sure watering a prepared fungus block is the way to do that.  So I picked up a pamphlet on some upcoming classes that I'm considering signing up for.  They offer a farm tour as part of the classes and I'm always up for a farm tour.  We'll see.  It's been fun so far and I'm sure I'll enjoy my mushrooms.  I do see this project evolving into something more though.
If you are in the market for a mushroom block at home, I would definitely recommend it to anyone who wants to try it.  Western Biologicals has no website so call them at 604-856-3339 for more info.