This winter we are incredibly lucky to have a large number of Snowy Owls visiting right now in nearby Delta. Snowy Owls are normally found in the Arctic where their main meal is a small Arctic rodent, the lemming. Due to a decline in the lemming population (which happens approximately every 4 years) the owls have migrated to locations like  Boundary Bay in Delta looking for other food sources.
These magnificent birds are a beautiful sight to see, yet there are many warnings around that caution visitors so that the owls are protected. Please, if you do go to see the owls, maintain a respectful distance from them. If they start flying away, you have gone too close. To ensure they are not disturbed, view them only from the dyke (do not enter the marsh area), keep quiet, and don't go as a large group or bring children or pets. Stressing the owls will not only drive them away, but also threatens their survival.
That being said, seeing Snowy Owls and their habitat is a rare treat that anyone interested should get out and enjoy. Bring binoculars, a telephoto lens and/or a spotting scope so you can get a good look at them from a distance. For more information on the Snowies and where to find them, please check the updates at the end of this post.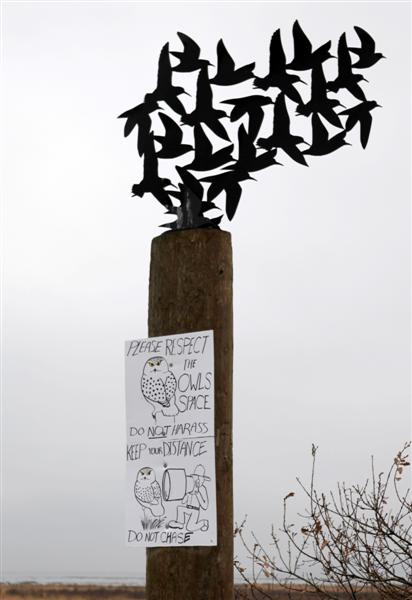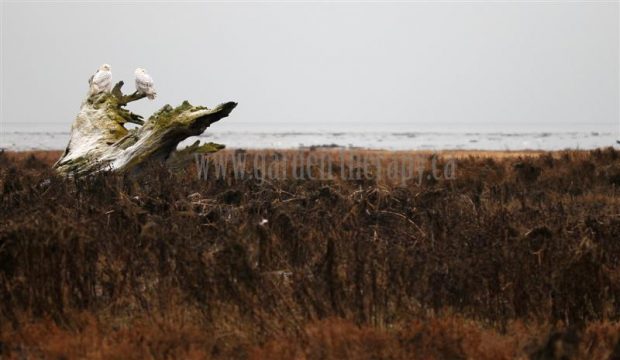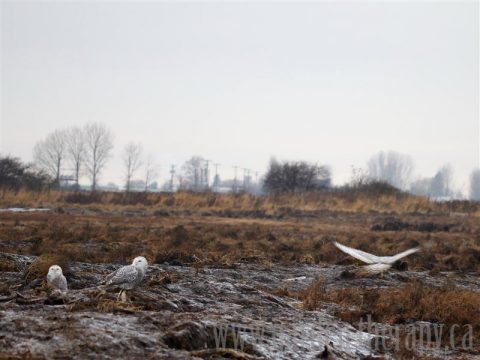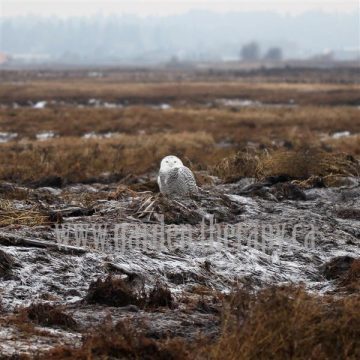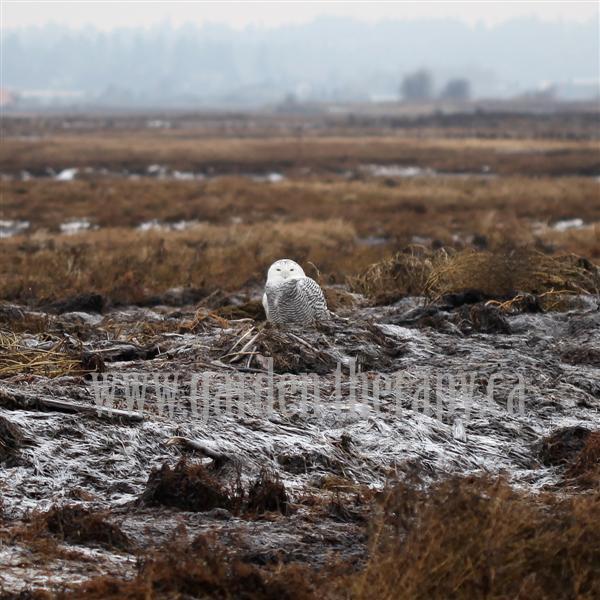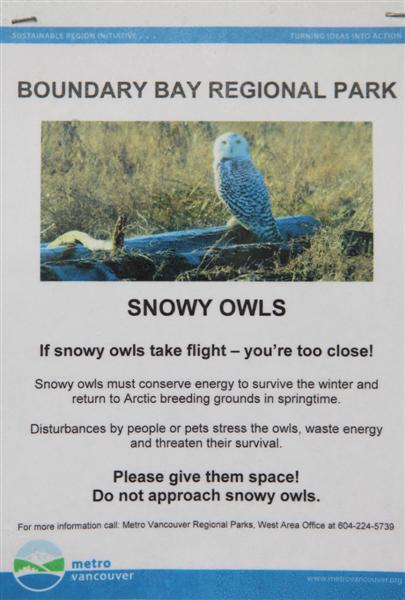 For more information on Snowy Owls at Boundary Bay, please check out Anne Murray's Nature Guides B.C. Blog.
According to Birding BC, here is where the Snowies have been seen:
This has become a major SNOWY OWL flight year, with reports of up to 29
birds near the foot of 72nd Street on Boundary Bay, plus 5 or 6 more in the
Brunswick Point area of Delta. Birders and photographers are asked to
observe SNOWY OWL from a respectful distance, to make an effort not to
flush or frighten off the owls, and to speak to anyone who appears to be
crowding an owl too much.
News:
Global TV Report here.
CBC News Report here.
Update January 3, 2011
Reports are that there are still Snowy Owls in Boundary Bay, although numbers vary day by day.