This bike wheel trellis is not only an ingenious recycling project, but also a great way to grow peas. I just happened to be walking by it and knew that I had to share the project here.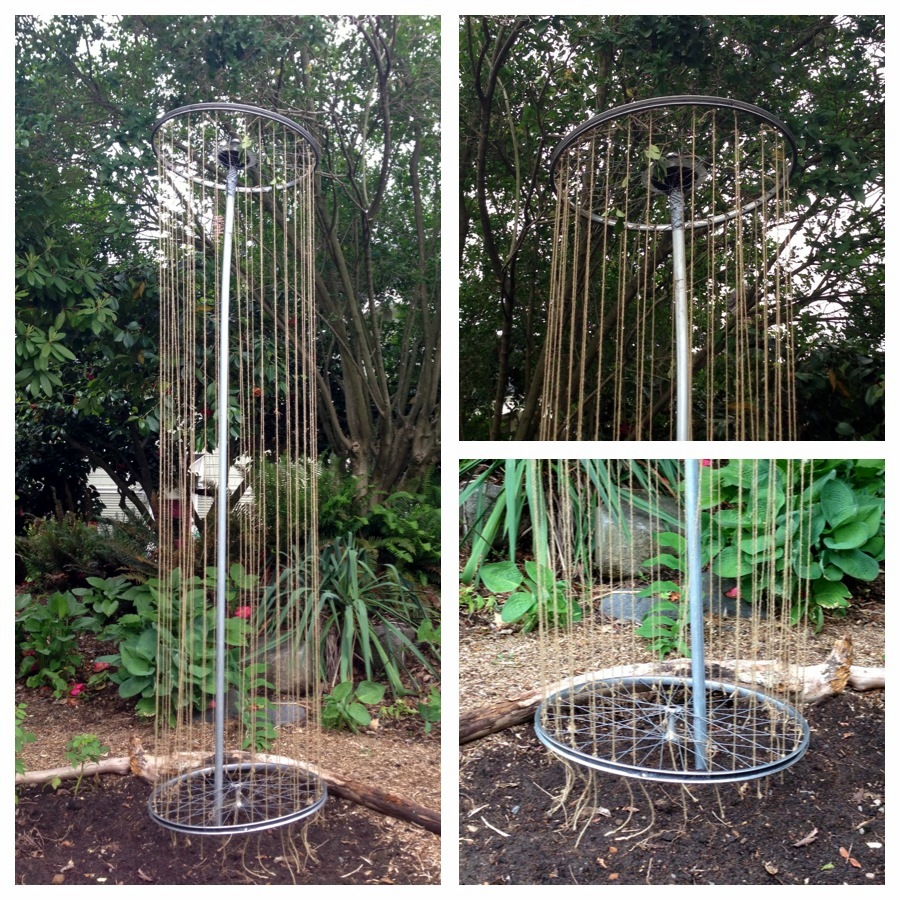 Here is a Bike Rim Trellis by Suited to the Seasons that has peas already started.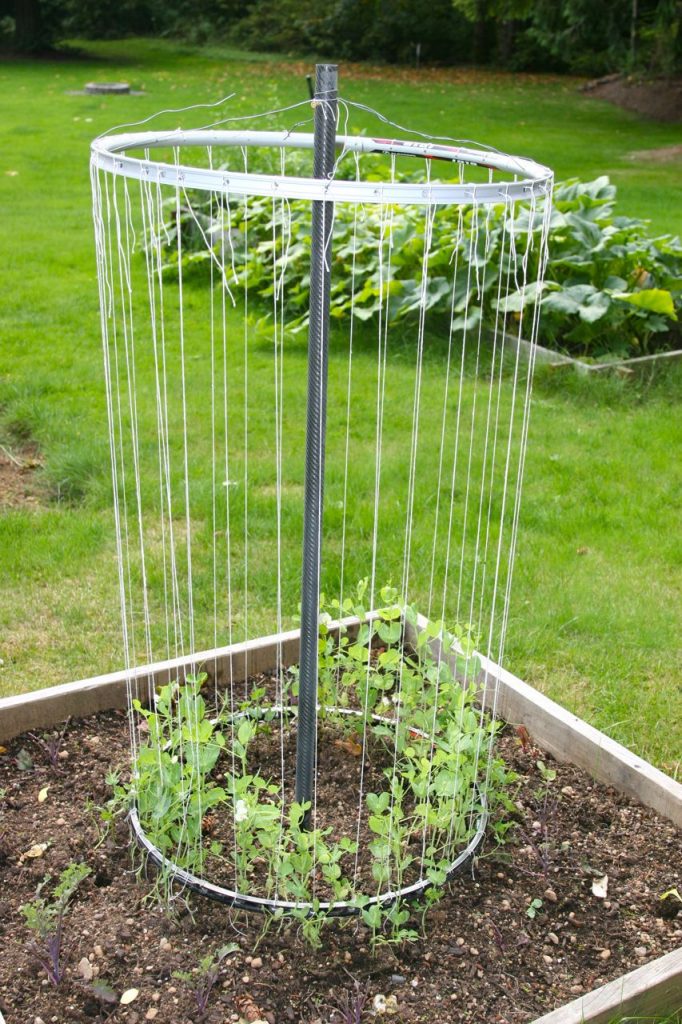 For more ideas on how to trellis peas, check out How to Build a Woven Bamboo Trellis and Making a Pea Trellis with Kids.