This patio set may not look so special on first glance but there are two more things about it that you should know…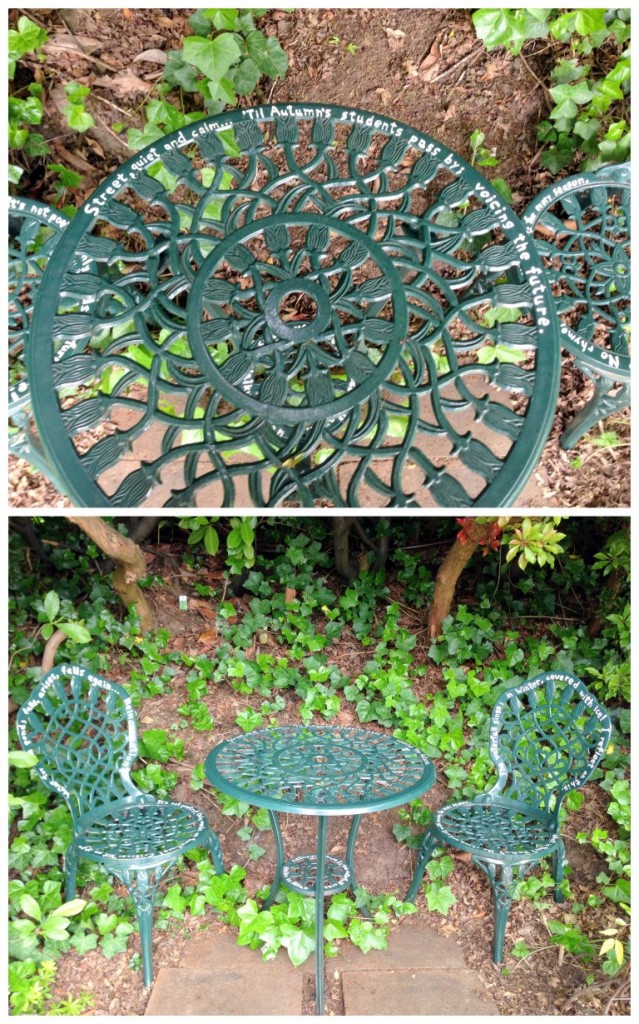 It is not tucked away in a private yard, but instead is nestled into a public space on the city side of a residential fence. It welcomes passersby to take a seat and have a visit or a snack. What a nice way to welcome neighbour.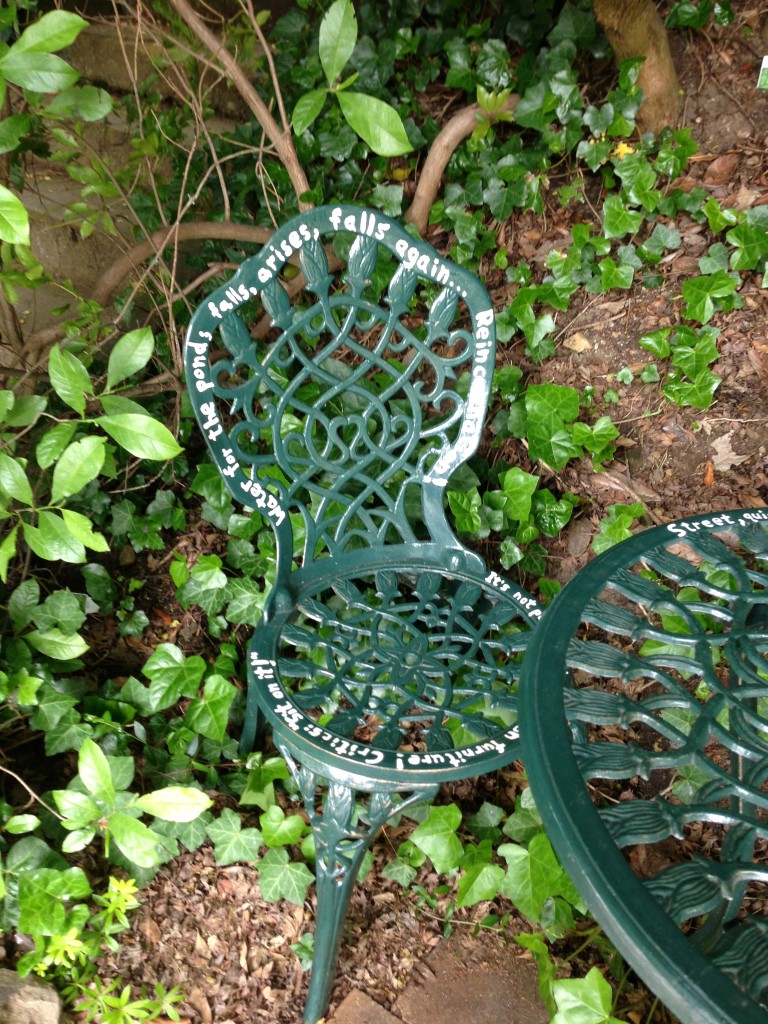 It is also part art installation. Each piece of the patio set is painted with poetry that speaks of water, snow, seasons, students and the future. A little paint and a verse seems to be all you need to turn a pretty piece of furniture into a welcoming piece of art.