Green roofs are all the rage right now but why should we humans have all the fun? In this Weekend Project you will learn how to make a removable, plantable roof addition to a standard cedar birdhouse. Adorable.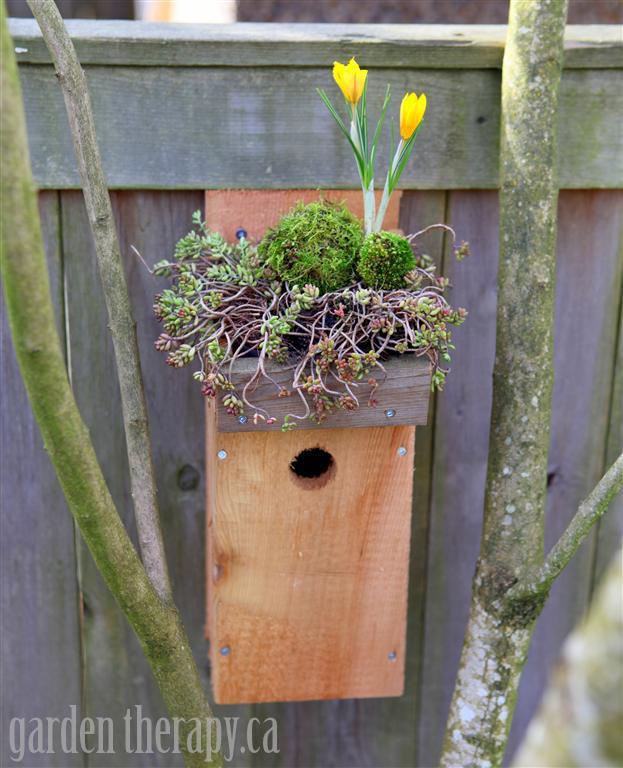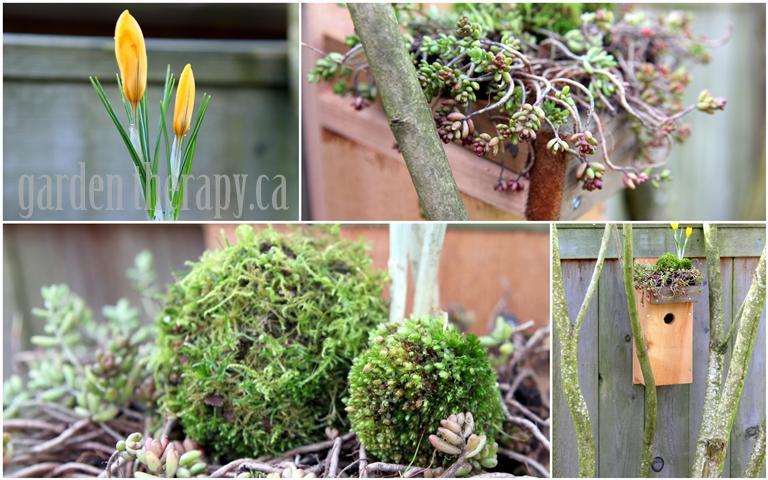 My husband is a hobbyist woodworker. Lucky me, right? And since we were talking about setting up some nesting boxes for our chickadees, he found some plans online, bought some wood, and then a few hours later we had this beautiful little birdhouse.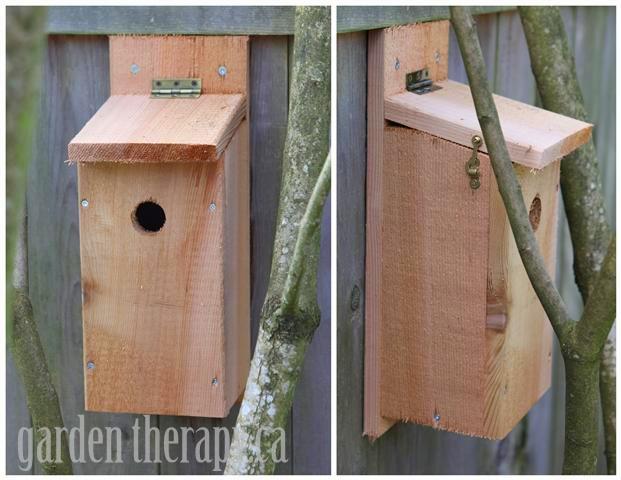 Gorgeous and perfectly made, with vent holes for the bird family's air circulation, and the rough wood facing in so the fledglings can crawl up to the perfectly-sized hole for their first venture out into the world. Oh, and it has a hinged roof so that you can peek in on them <ahem> clean the birdhouse at the end of the season.
Me: "Great birdhouse, Honey. Let's make a green roof for the birdies."

Husband:  "Um, ok, well….but if we put a green roof on it we won't be able to lift it up to look clean inside."

Me: "There has to be a way. We can figure it out, right?"

Husband: "Um, yeah…"
If you speak husband like I do then you know that basically means, "I don't know what you're up to, Crazy Woman, but I'm not touching that birdhouse". So I waited for him to go to work and I got busy building this fabulous removable plant tray that acts as a green roof. Want to make one too? Here's how:  (If you don't see the tutorial, please click 'continue reading'.)