After the holidays, don't just toss your Christmas tree! Instead, try these crafty and fun Christmas tree recycling ideas. These simple DIYs will help you immortalize the spirit of the season all year long.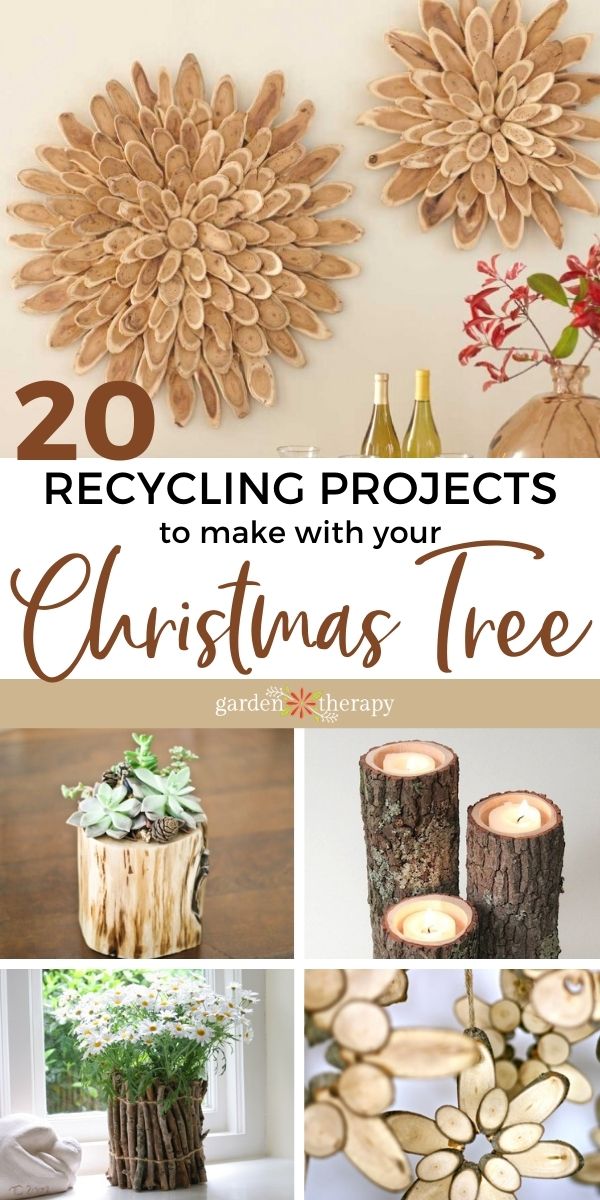 There really is nothing like a fresh tree for Christmas. It smells wonderful and brings a bit of the outdoors inside for a short while. When Christmas is over it's usually time to hack it up, but it seems to me that there is a more fitting end for something so special.
Not one to waste the bounty which nature provides, I will be using my tree for its trunk and branches to make a bunch of creative projects. Here is a list of my favorite crafty Christmas tree recycling projects to give an old tree new life.
Christmas Tree Recycling Projects
Sometimes it is hard to get rid of the Christmas tree. There are times when I struggle to pack up the holidays and get rid of the year's tree.
If the Christmas tree holds lots of sentimental value for you as well, there are plenty of creative ways to recycle the Christmas tree when her job is complete indoors. Here are 20 crafty ideas to try.
Take some of your more uniquely shaped and strong branches and build your own coat rack. This is a fun DIY project that looks store-bought and is an incredibly useful accessory for the front or back door. Read the instructions on how to create this branch coat rack with nothing but a few tools!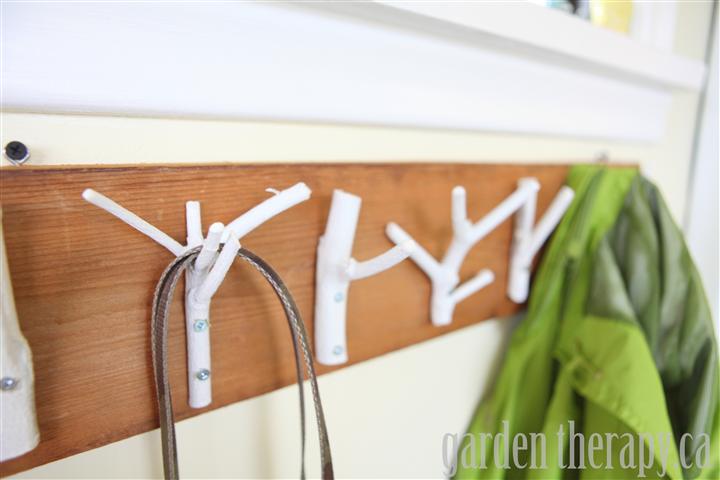 From one Christmas tree to the next, this reindeer can allow the Evergreen to live its next life and continue the holiday spirit. Miniature and adorable, this reindeer uses all sizes of twigs and branches to create a complete wooden ornament.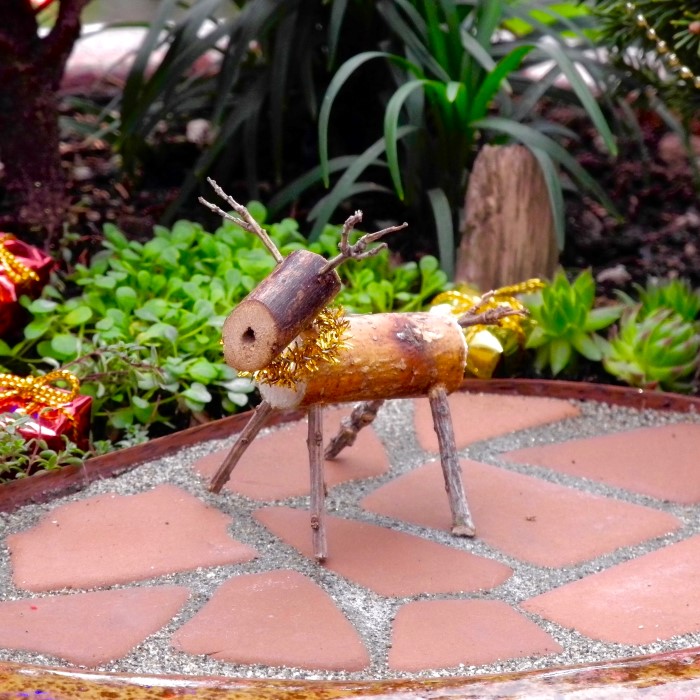 I love how versatile these wood slice flowers are. They could work outside in the garden or on a porch. The flowers would also look great inside as a wall hanging or Christmas decoration. Wood slices are easy to make and they can be used for a ton of projects.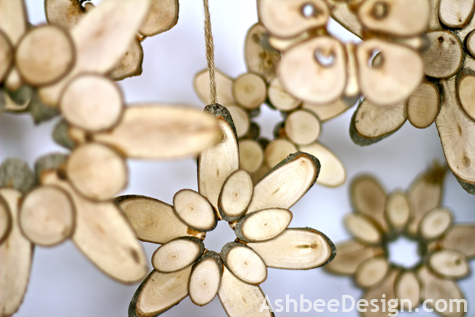 Speaking of wood slices, why not make some ornaments! Ornaments made from an old Christmas tree could be used to commemorate a special Christmas such as a baby's first Christmas or a first Christmas together. They are also a frugal way to get a bunch of ornaments to fill up next year's tree.