When I went to de-blight the tomatoes at the community garden plot this morning, I noticed a carrot top & greens of what was most likely one of my prized multicoloured carrots (pulled and eaten by a yet another vegetable thief) which made me think, "Hey, my carrots are ready!" While the greens sure didn't look like much, I decided to pull them anyway and to my delight, beautiful red, purple, white, and orange carrot with no sign of carrot rust fly damage. Booya!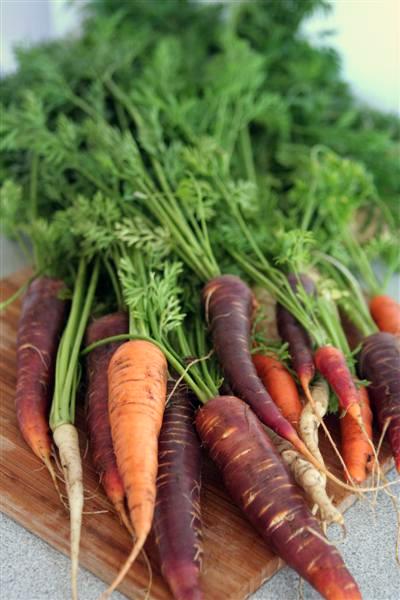 Back in April I pulled up my winter carrots and sadly, I lost the battle to that wily carrot rust fly. This year I planted a summer crop, planted each seed individually spaced (painstakingly), mixed lots of sand in the soil and watered well. Oh, and the most important thing: full sun. My home garden is so crowded and lush that there just isn't the sun there is at my new garden plot. This, I've noticed, had made all the difference in the world to my vegetable gardening. 6-8 hours of direct sun just isn't enough.
So here they are, some lovely purple carrot sticks, without a rusty track to be seen. Take that, carrot rust fly.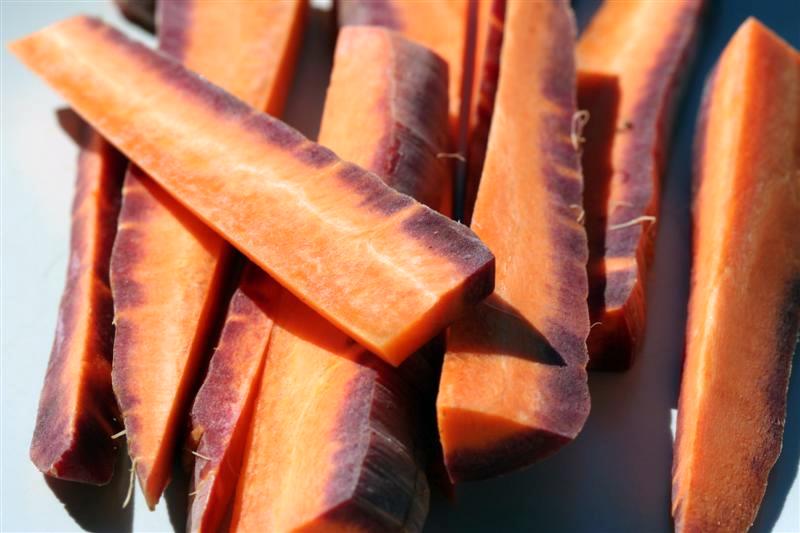 Me: 1 ; Carrot Rust Fly: 1