Vectorial Elevation Light Sculptures in Vancouver for 2010 Cultural Olympiad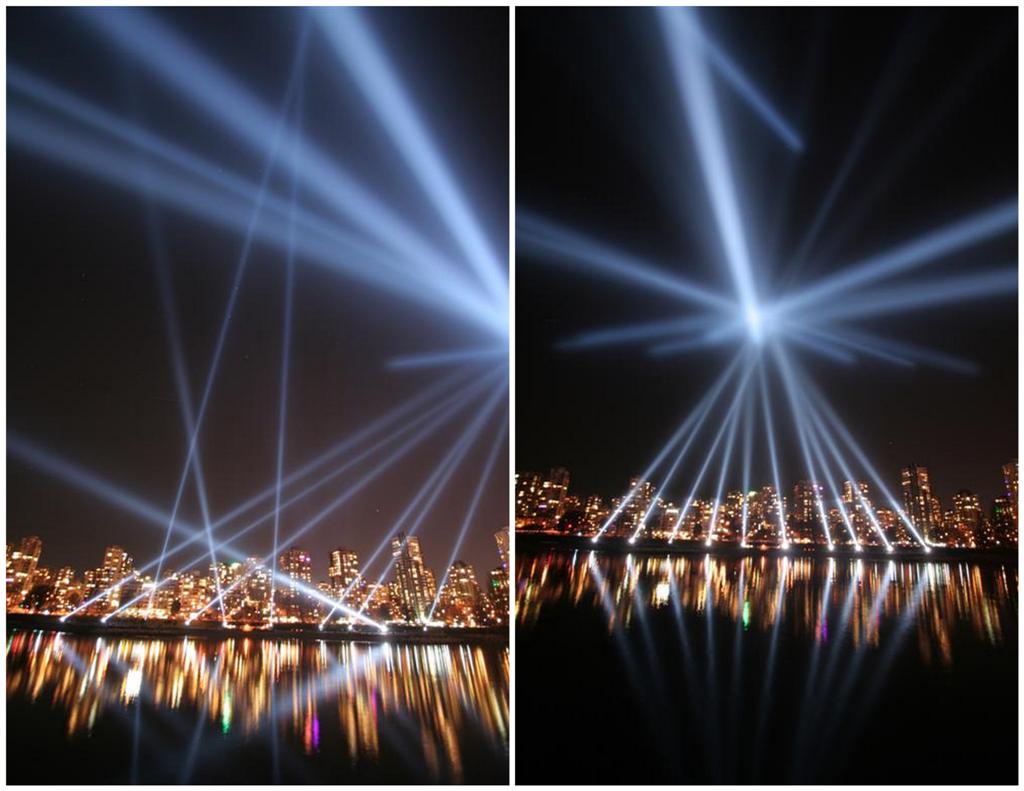 Vectorial Elevation is a light sculpture installation over English Bay that runs from dusk until dawn during the 2010 Winter Olympics as part of the Cultural Olympiad.
The pattern of the lights changes every 8 seconds from a set of 20 searchlights located at Vanier Park and Sunset Beach.  Vectorial Elevation was created by Rafael Lozano-Hemmer and the many changing patterns in the sky are designed online by people all over the world.  We can see the lights from our West window but it looks most striking up close.  To create your own light sculpture go to: http://www.vectorialvancouver.net/home.html.