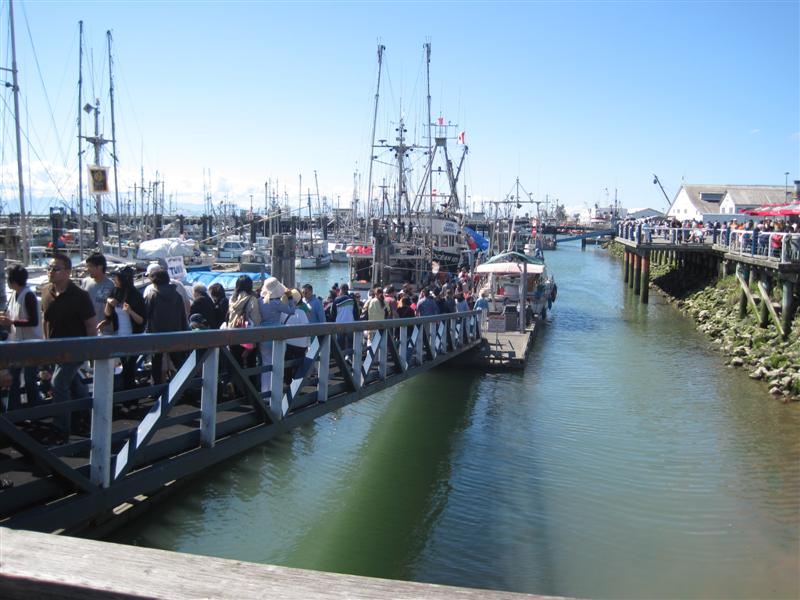 This past Saturday I attended the Wild Seafood Festival in Steveston Villiage. Salmon has been recently making headlines as the 2010 Sockeye run is the best it has been in 100 years, and that's after many years on the decline. The fishing boats down at the docks were almost completely hidden behind the hoards of clamouring people trying to catch some fresh fish off the boats.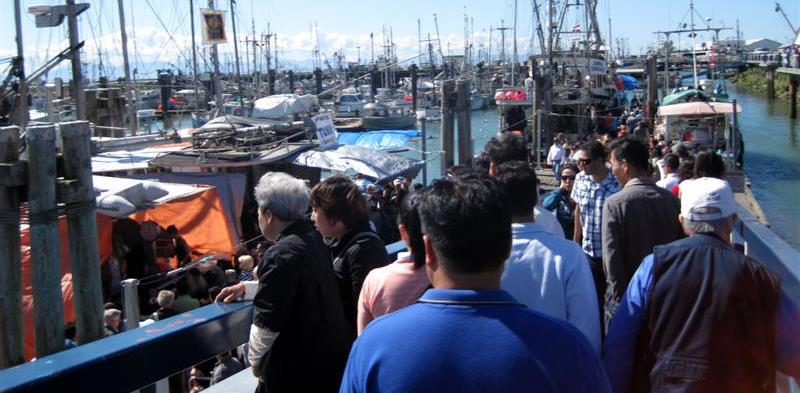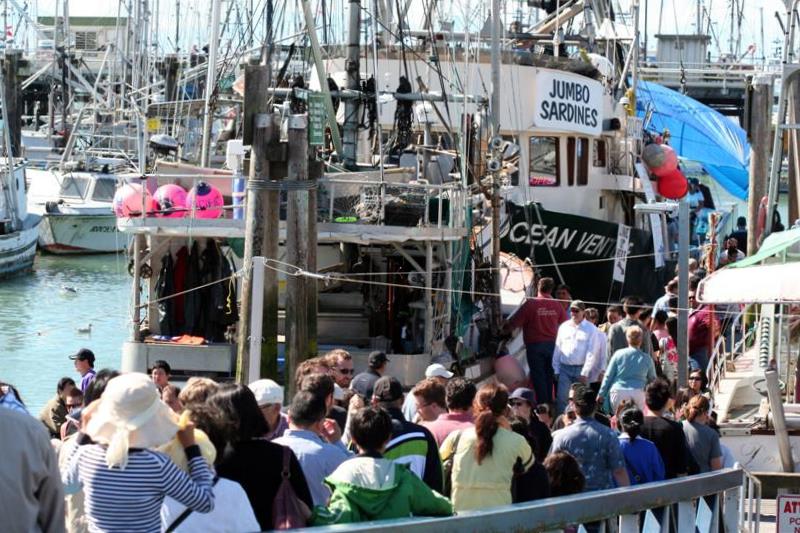 DIY VIDEOS
My first instict was to run back to my car and get the hell out of the craziness but the energy in the air was so intoxicating that I took the bait. I cued into the school of people who were all lured down to the docks, lined up, and hooked with some pretty fantastic bargains. I walked away an hour later with some of BC's finest wild seafood: sablefish, sardines and sockeye.
Feel like a outcast since you didn't get to go on this wild adventure? Well the "festival" part of this event was a couple of booths set up near the cannery, which were lovely but you didn't miss much. The Gulf of Georgia Cannery National Historic Site is open every day February to December and the fishing boats are still reeling in fresh fish and selling it off the docks daily. I think the only thing you will have missed, was tackling the crowds and long lines.