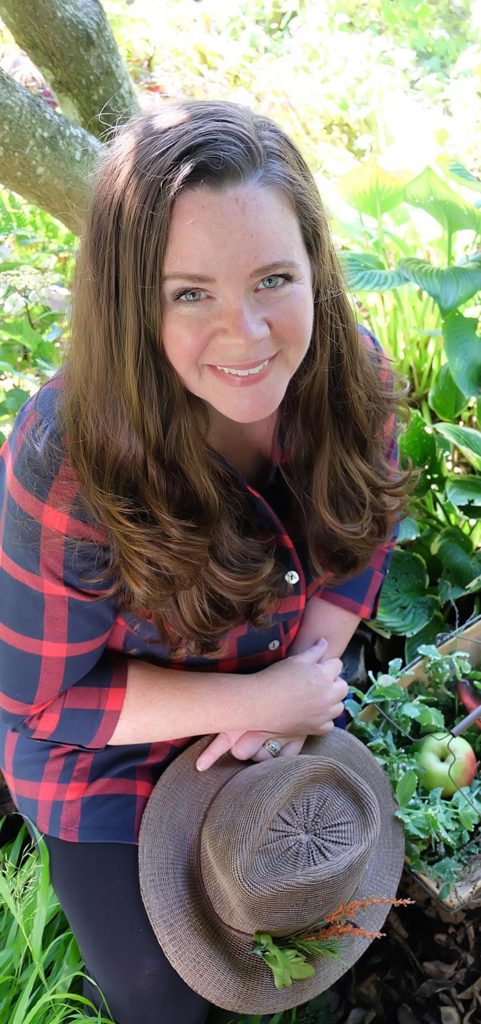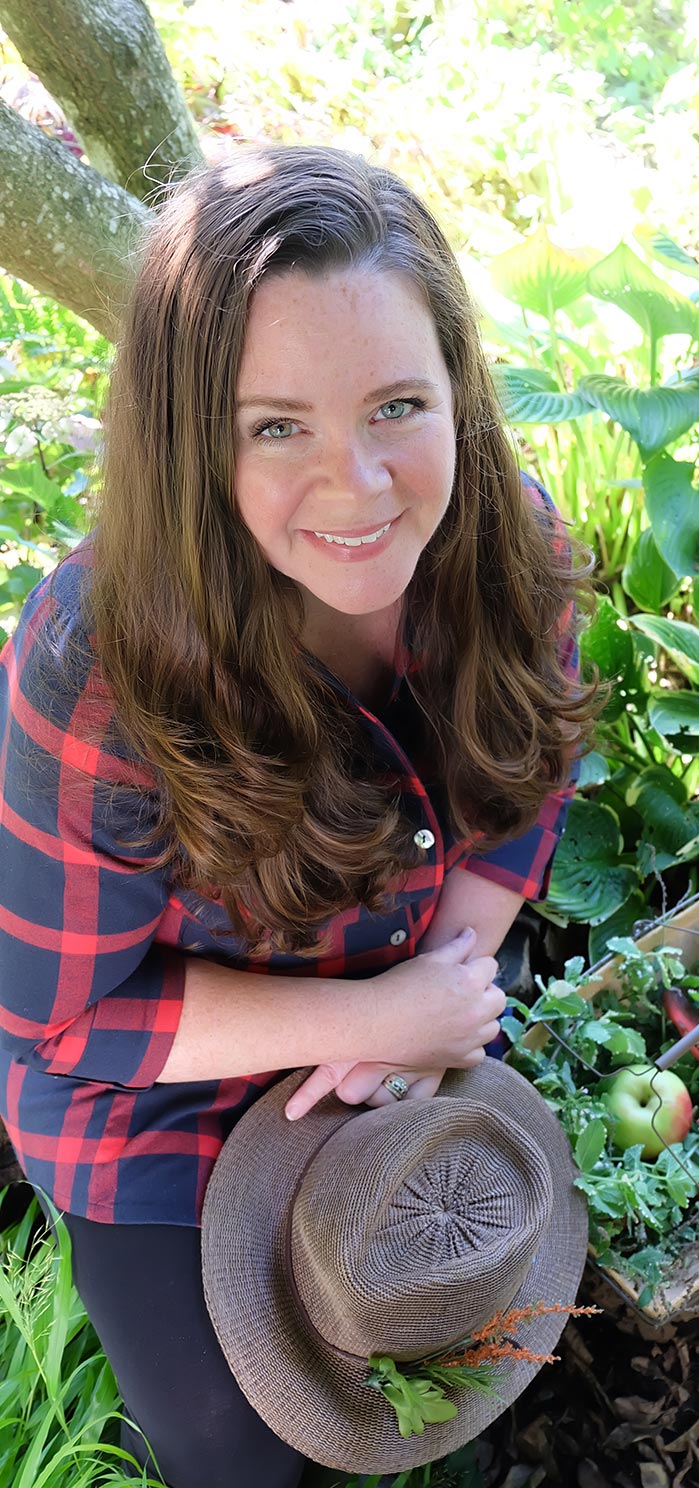 Stephanie Rose
Meet the creator of Garden Therapy!
Stephanie is the creator of Garden Therapy, which all started as a personal blog and has bloomed into a rich idea bank of crafty garden projects for creative people. Originally, she started writing to log her garden therapy journey as she healed from disability. She soon connected with others who were doing the same and shifted the blog to focus on healthy living, gardening, and craft projects that could get anyone out in the garden, no matter the color of their thumbs! Read more about Stephanie's story here.
Stephanie spends her time as a gardener, writer, and artist in Vancouver, BC, Canada, where she has turned her small urban yard into a garden therapy heaven. She is passionate about organic gardening, natural healing, and art as part of life. Her mission is to bring the joys of garden therapy to everyone she meets, which serves her well in her volunteer work as a Master Gardener. Stephanie lives with her son, a cat named 'Magic', and 500 worms, all of whom have a big appetite for garden-grown food.
See all of Stephanie's posts here.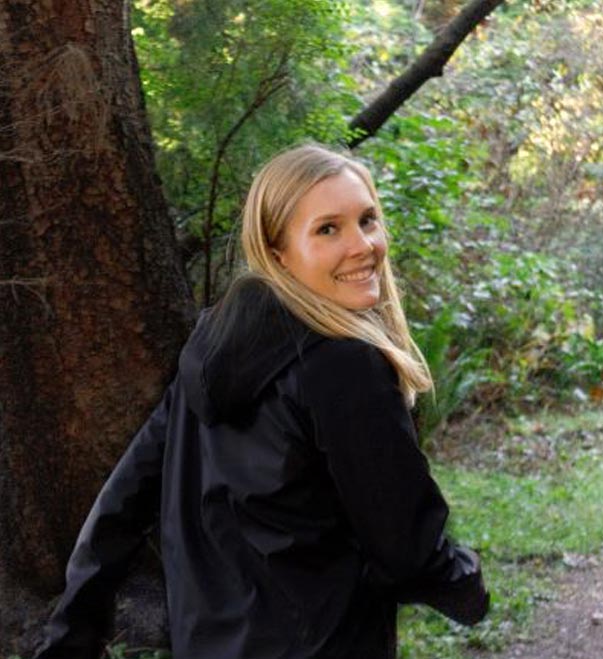 Holly Heuver
Meet Our Content Manager!
From Vancouver, BC, Holly is Garden Therapy's content manager. Passionate about telling stories, she believes you can still push through the noise of the online world to really connect with readers.
Holly received her BFA in writing from the University of Victoria and has spent 4 years freelance writing and managing social media for small businesses. In 2020, she took it full-time with the launch of her business, Holly Heuver Social.
When she's not writing, you find Holly watering her houseplants, catching up on book club, watching the latest Oscar buzz movie, camping on the weekends, or trying to "cuddle" with her pet hedgehog. Find her on Instagram and Facebook.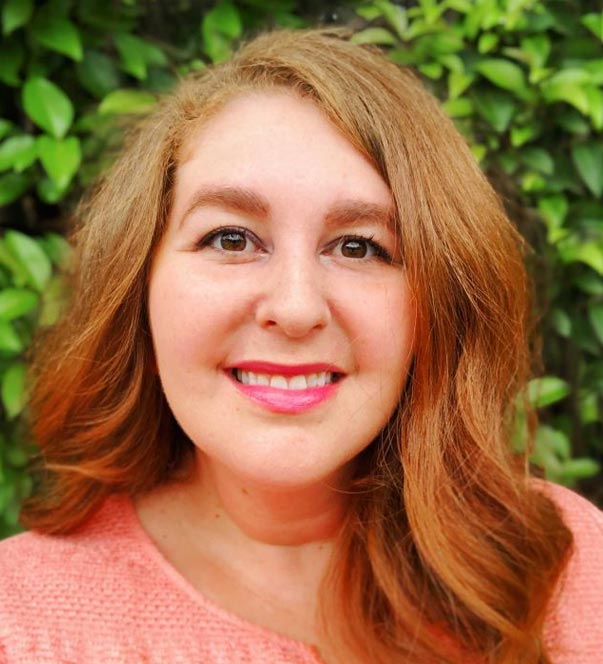 Tania Griffis
Meet our SEO Manager!
Tania Griffis is the SEO manager for Garden Therapy, and the owner of The Creative Wheelhouse, a digital agency that specializes in working with bloggers to boost search engine traffic. She has a degree in Journalism from the University of Oklahoma, and loves that she actually gets to put her writing skills to use daily!
Fueled with analytics and data trends, coupled with skilled writing, Tania's work is part art and part science. She is driven by the goal to help even more eyes land on Garden Therapy so readers can experience the healing and joy of working with plants.
Tania lives in Dallas, Texas with her husband, daughter, and their puppy, Mr. Bingley. In her spare time she loves taking long walks in the nature reserve next to her home, reading, and working on home projects, which she documents in her blog, Run to Radiance.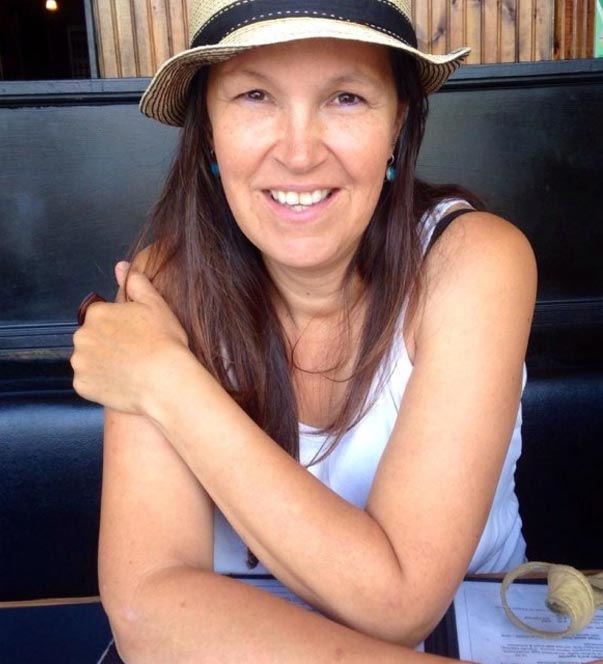 Lori Snyder
Meet our Herbalist Mentor!
Lori Snyder is a Métis herbalist and educator sharing stories and teachings with children and adults in Vancouver, BC, for the last 7 years. She has studied horticulture, aromatherapy, herbalist and permaculture and has a deep love for nature. Tsuu T'ina, Anishinaabe, Cree, Nakoda, and Nipissing Nations are mixed with her Scottish, French, and Celtic ancestry. She loves honouring the plants and their medicines which are growing all around us.
You can find Lori on her website, on Facebook and at the Artists in residence at Hastings Community Centre.
You can also take a fascinating online course with Swallowtail tours featuring Lori's teachings, or join her at the Earthgleaners community guild where her teachings are being featured in July-Sept.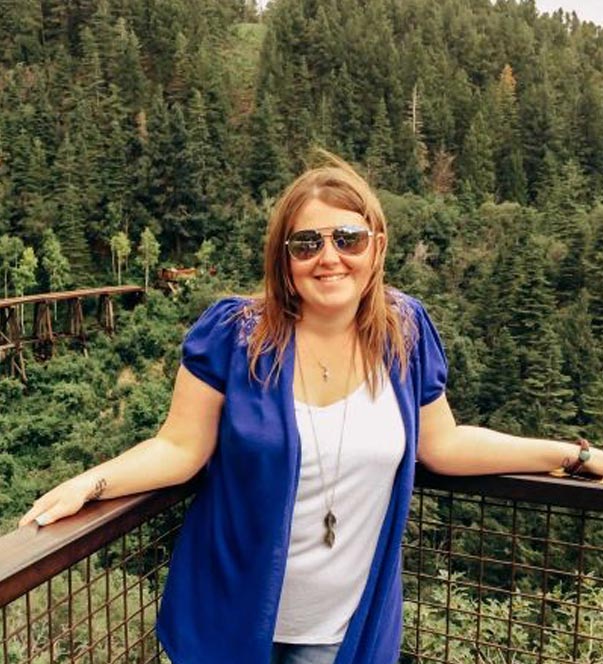 Lana Pummill
Meet Our Pinterest Manager!
Lana Pummill resides in Texas with her husband and her two boys. Lana has a degree in elementary education, but felt like she was missing out on watching her boys grow up so she decided to stay at home. Shortly after making this decision, she realized she needed an identity outside of motherhood.
Lana began blogging in 2018 about motherhood, marriage, and finding inspiration in the chaos of everyday life. After blogging and working with social media for over a year, she decided to take a leap and become her own boss by starting her own virtual assistant business, with clients like the garden-guru, Stephanie Rose, and the Alaskan DIY furniture builder, Ana White. This job helped her and her family stay afloat during the difficult times of 2020, which fueled a new passion for her. Lana realized that she could teach other stay-at-home moms find their way to financial freedom, flexibility, and start the journey of loving themselves again.
When Lana isn't writing, working with her clients, or creating her online course Maker of Mompreneur, she is busy jumping over legos, dodging Nerf bullets, drinking her pumpkin spice coffee all year long, reading a good book, and watching Star Wars and Avenger movies with her boys. Find her on Facebook, Instagram, and over on her website.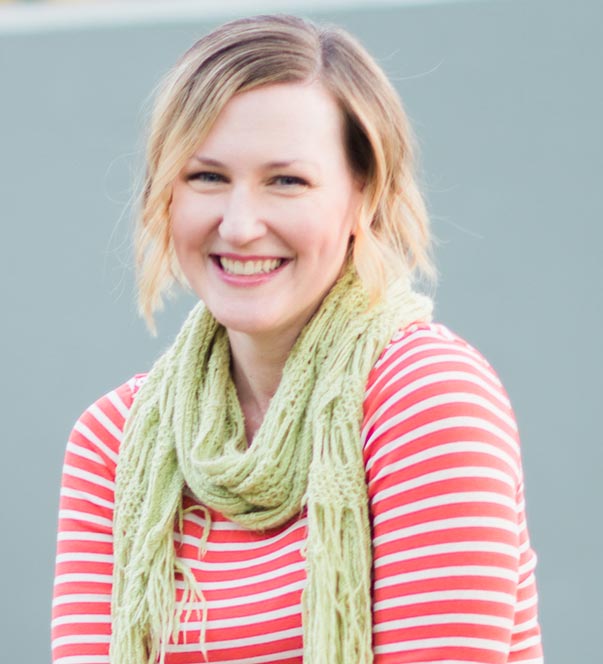 Natalie McGuire
Meet Our Web Designer!
Natalie McGuire is an award-winning Web Designer & Digital Strategist for purpose-driven solopreneurs at Natalie McGuire Designs. She takes a beauty-and-brains-fueled approach to her work and works with clients, like PBS, David Siteman Garland from The Rise to the Top, Amy Porterfield, and Tobi Fairley. She believes the world is a prettier place when you make money doing what you love, and enjoy a few beers in the process. In her spare time, she's a travel enthusiast, avid backyard gardener, podcast addict, inflexible yogi, karaoke junkie, expert dessert eater, ukelele newbie, and Schitt's Creek's biggest fan.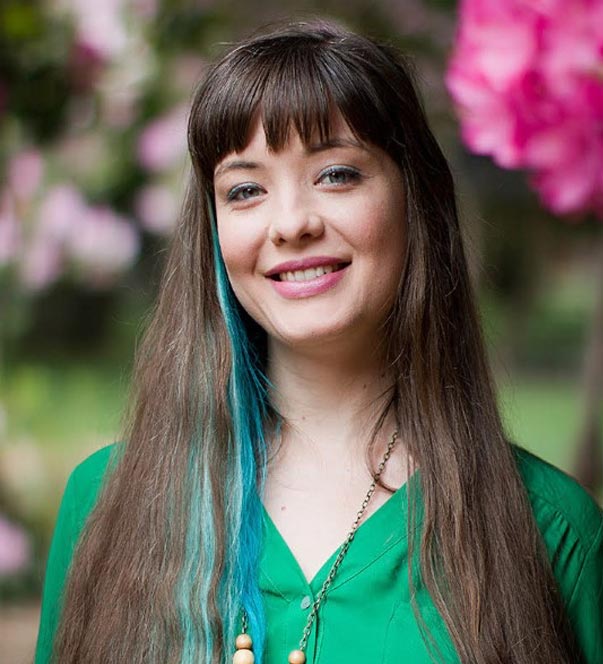 Rachel Beyer
Meet the Contributor!
Rachel Beyer is our resident artist and craft contributor here at Garden Therapy. Her fun, whimsical style is laced with a heavy dose of all-things-garden which is sure to get your creative juices flowing.
Rachel is an artist, designer, author and creative maker living in Portland, Oregon. She spends her days managing The Wild Unknown storefront and making art for Hippie Organics. Her favorite hobbies include cooking, gardening, and crafting. Fun fact: Rachel designed our logo!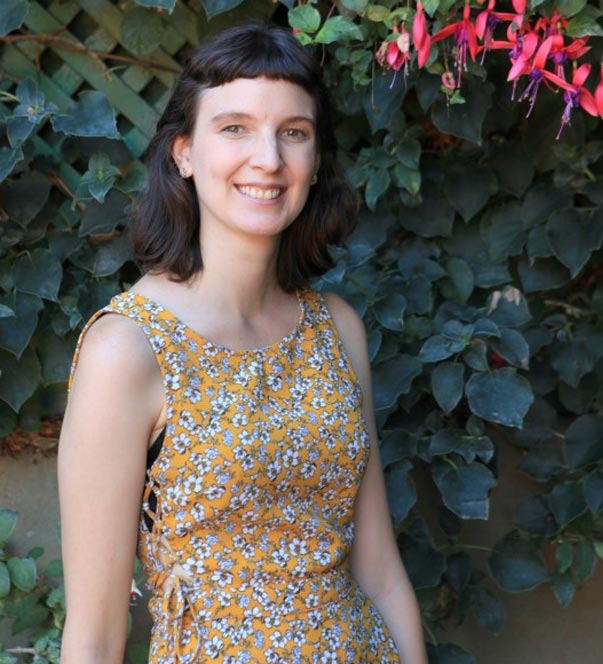 Rose Morris
Meet the Contributor!
Rose is a contributor to Garden Therapy. She also does editing work for The Malahat Review and Room Magazine and has a Master's degree in Literature from the University of Victoria. Rose grew up in rural British Columbia with a huge garden, which sparked her love of flowers and home-grown tomatoes as well as her fondness for chickens. See all of Rose's posts here.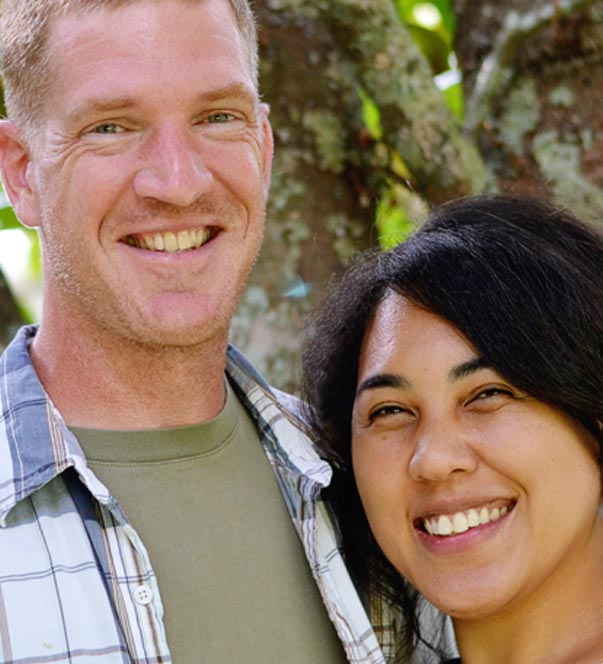 Mark
& Debbie Wolfe
Meet the Contributors!
Mark and Debbie are a husband and wife team of contributors to Garden Therapy. Mark has worked in the Horticulture/Landscape industry for over 12 years (he can tell you how to grow anything!). Debbie's job in the garden is weeding, watering, harvesting, and then cooking and crafting!
Both Mark and Debbie are also contributing writers to HGTVGardens.com and Debbie writes for the Home and Living Channel at SheKnows.com. See Debbie's posts here.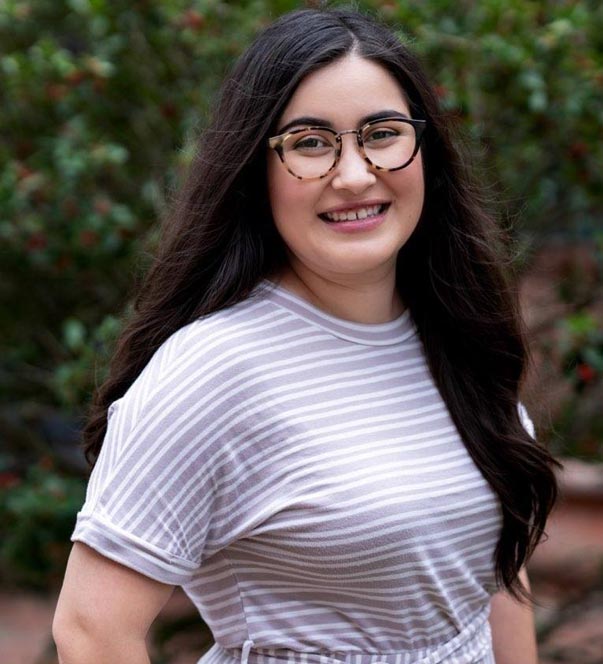 Samantha Varela
Meet the Social Media Producer!
Samantha lives in a small town in North Carolina. Growing up with social media she has seen the wonderful impact it can make in creating communities and friends from all over the world. Having a background in the medical field Sam loved the organizational skills she used every day. But she really wanted to use her fun creative side in a career as well. As a social media producer, Samantha gets to use her strengths in creating genuine one of a kind content. Visit Sam's website.
In Sam's spare time you can find her in her vegetable garden with her dogs and her chickens. Fairly new to gardening Sam is still learning and find joy in all the wonderful varieties of food you can grow. Like every gardener she has plenty of ideas but not enough space.
Join one of my Free email courses!
Natural skincare
made easy!
This FREE 5-day mini course will teach you the small changes you can make to your skincare practices that will make a HUGE difference in how you feel.
I want the free course!
Kickstart
your garden!
This FREE 5-day mini course will help you set up a thriving garden for wellness and joy, quickly and easily.
I want the free course!
Learn and Live
with Nature