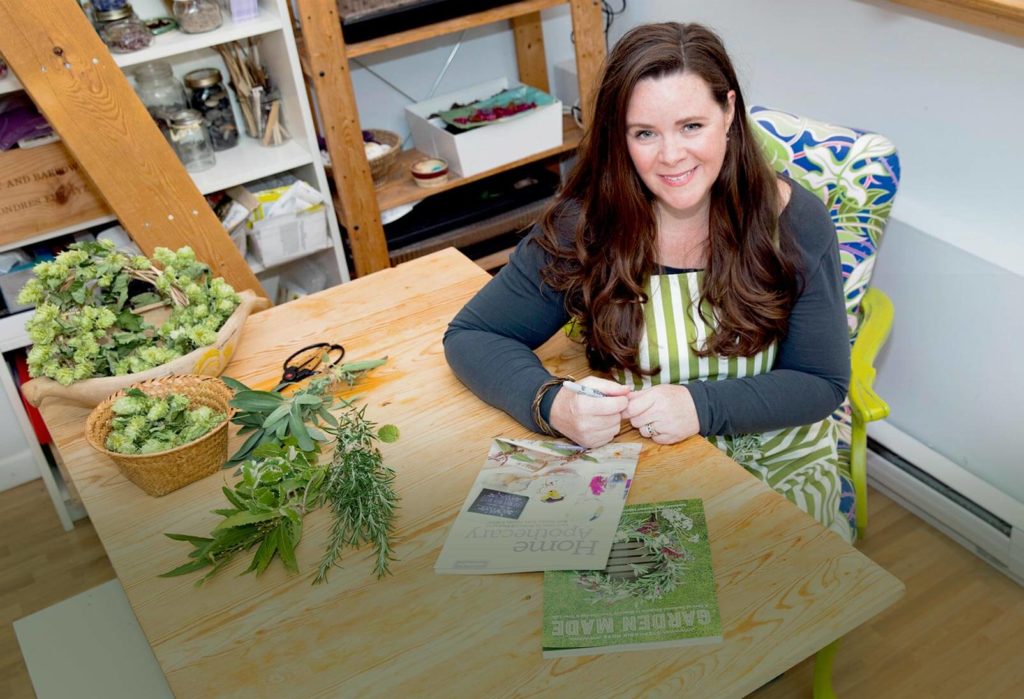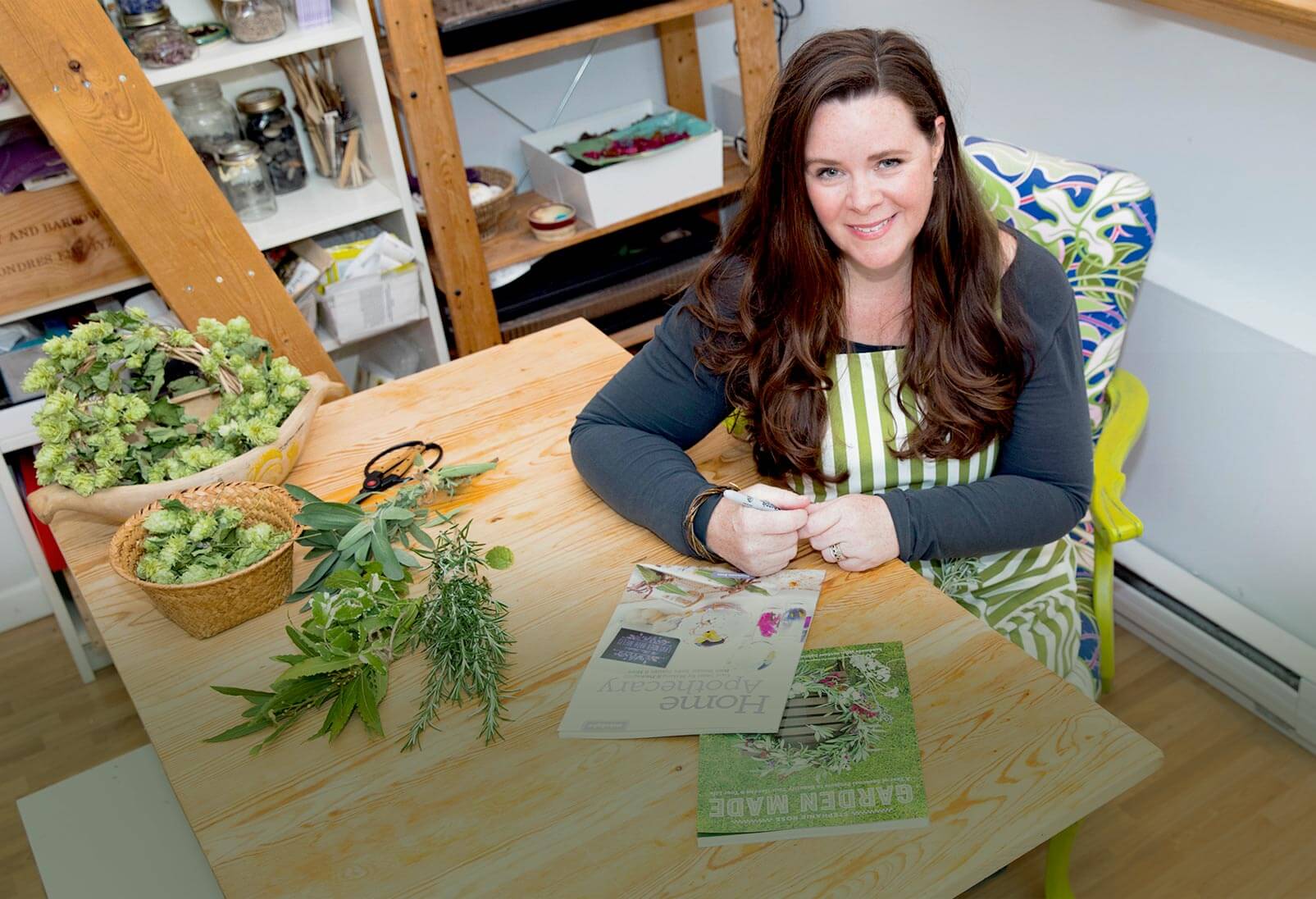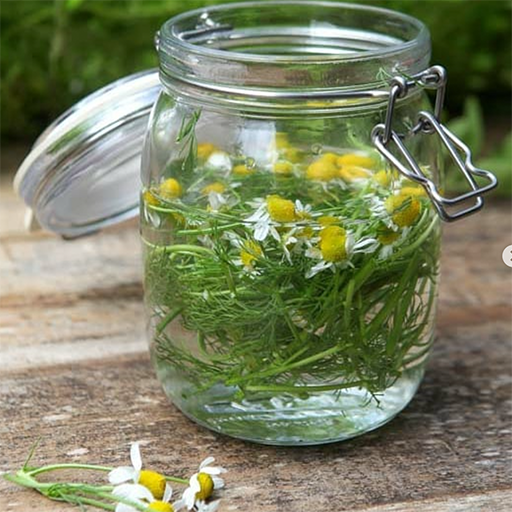 Inspiration
to help you
find joy in the garden
Love what you see here on Garden Therapy?
GUESS WHAT, THERE'S MORE!
In addition to the 1,000+ projects here on the website, I have a number of books available in either hard copy or digital eBook.
– Featured in –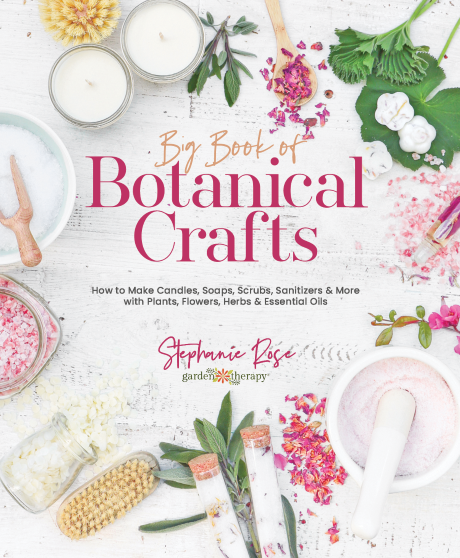 Pre-Order Now
HOW TO MAKE CANDLES, SOAPS, SCRUBS, SANITIZERS & MORE WITH PLANTS, FLOWERS, HERBS & ESSENTIAL OILS
In the Big Book of Botanical Crafts, find 30 recipes for easy and inexpensive natural cleaners, beauty products, and candles. With detailed step-by-step instructions and tips for branching off to make your own products, you'll quickly find your passion in self-care!

Replace the unrecognizable ingredients and chemicals from your skincare and cleaning products. Fill the air with the smell of natural essential oils, all while harnessing the healing power of plants. You're nurturing your body and mind by taking the time to destress with these products through creation and use!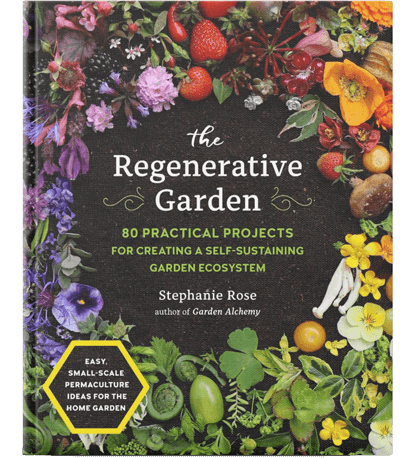 Best seller!
80 PRACTICAL PROJECTS FOR CREATING A SELF-SUSTAINING GARDEN ECOSYSTEM
Discover how to work with nature, instead of against it, by employing permaculture techniques to create a garden that is not just more beautiful and productive, but also more resilient.

While the word permaculture might sound intimidating, the principals behind it are not. The main goal of permaculture is to turn your space into a functioning ecosystem that's less reliant on external resources and better able to sustain itself through many seasons of growth and change as it resists pests, diseases, and climate extremes. Whatever the size of your space, from a tiny patio garden to a big backyard, and whether you grow food, flowers, shrubs, trees, or a combination of all, The Regenerative Garden is here to help you become a better, more eco-conscious gardener.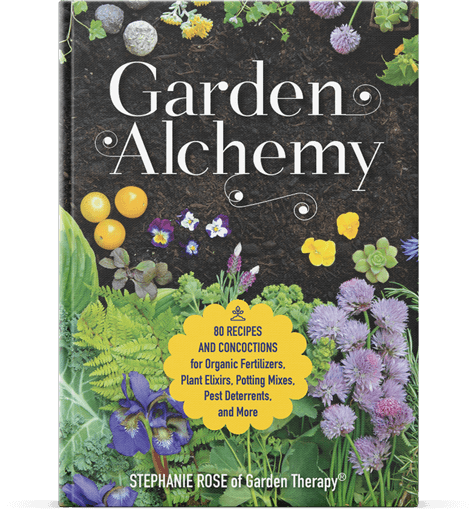 Best seller!
80 Recipes and concoctions for organic fertilizers, plant elixirs, potting mixes, pest deterrents, and more.
Garden Alchemy is a hands-on guide for do-it-yourself gardeners who want to turn their garden into gold using natural recipes and herbal concoctions (while saving both time and money!). This gardening recipe and project book is packed with over 80 ideas to naturally beautify your garden, using organic methods that regenerate your soil and revitalize your plants. By following the processes that are closest to nature, it brings the gardener in sync with the garden, allowing plants to thrive.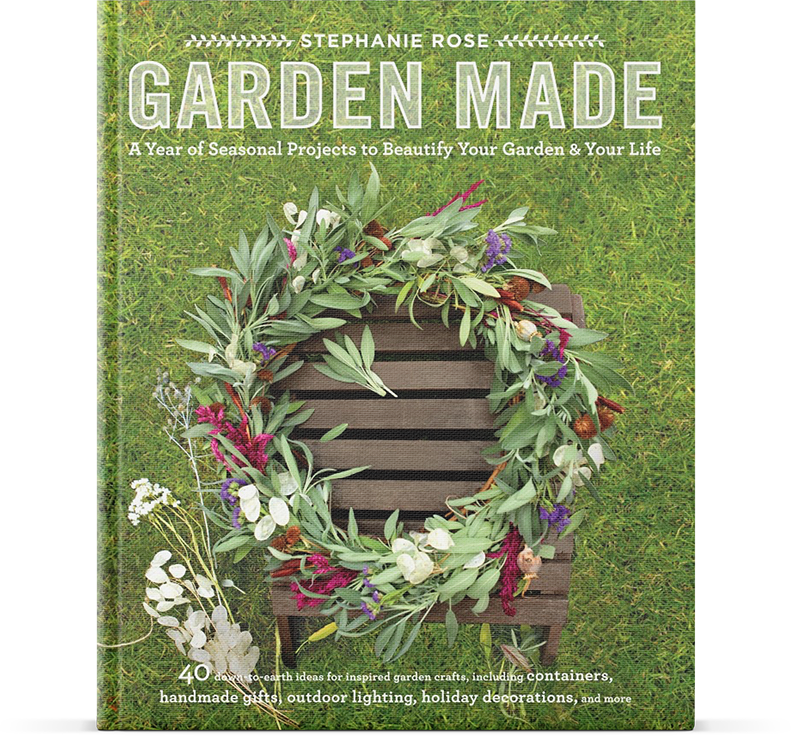 Gold Medal Winner of the 2016
Independent Publishers Book Awards
A Year of Seasonal Projects to Beautify Your Garden and Your Life
Garden Made: A Year of Seasonal Projects to Beautify Your Garden and Your Life is an award-winning book with over 40 down-to-earth project ideas. You'll be busy every season of the year with DIY's ranging from homemade seed paper to holiday wreaths. Every project is easy to follow, colorful, crafty, and all feature DIY projects made from the garden or for the garden.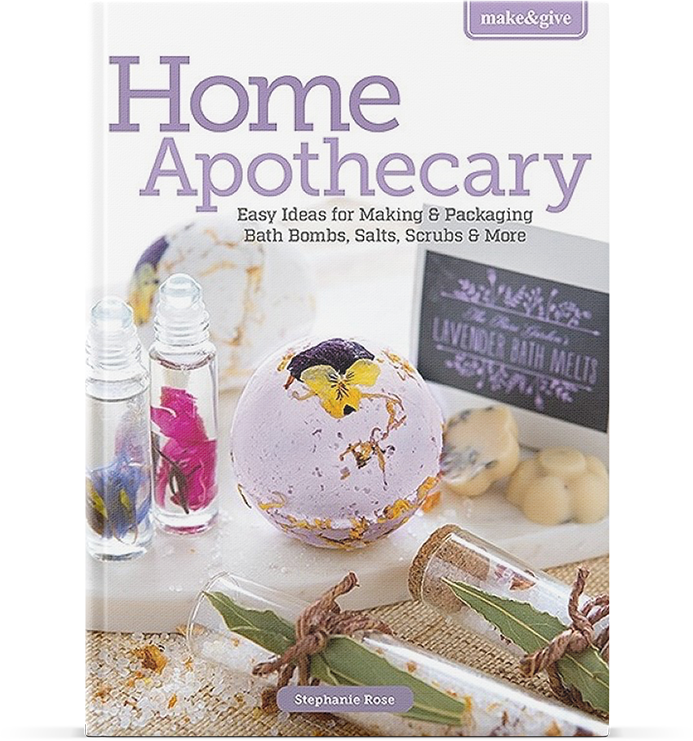 Available in print or digital!
Easy ideas for making & packaging bath bombs, salts, scrubs & more
Make & Give Home Apothecary: Easy Ideas for Making & Packaging Bath Bombs, Salts, Scrubs, & More contains all-natural bath and skincare recipes that are easy to make and customize to your personal preferences. Using ingredients grown and harvested from my garden and supplies from my home apothecary, I came up with 12 gorgeous foundation recipes that can be used as the starting point for hundreds of unique creations.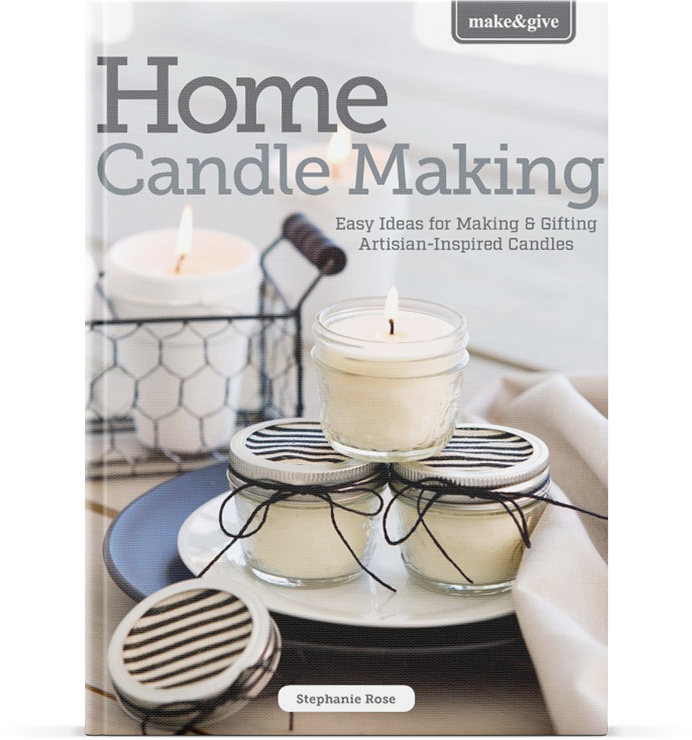 Available in print or digital!
Easy ideas for making & Gifting artisan-inspired candles
Make & Give Home Candle Making is designed for those who want to dive deep into the fun and warm world of home candle making. From wax and wick selection to melting techniques, this book takes you through the basics of candle making. Try one of the 12 artisan-inspired candle projects or learn to experiment with the different candle making techniques all on your own.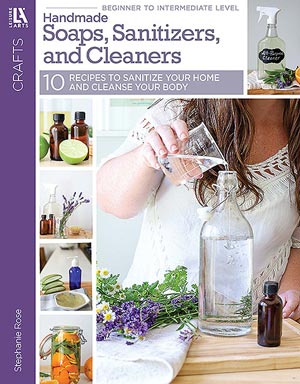 Get instant access!
Powerful cleaners can be made right at home. Handmade Soaps, Sanitizers, and Cleaners: 10 Recipes to Sanitize Your Home and Cleanse Your Body is filled with ten recipes you can use to deeply cleanse throughout the home. The plant world is powerful and we can utilize plants to naturally and effectively keep our home clean and sanitized. Add therapeutic scents and skin-soothing properties with your preferred herbs and essential oils all with my helpful guidance. Trust me, your homemade products are going to be so much more enjoyable than anything store-bought!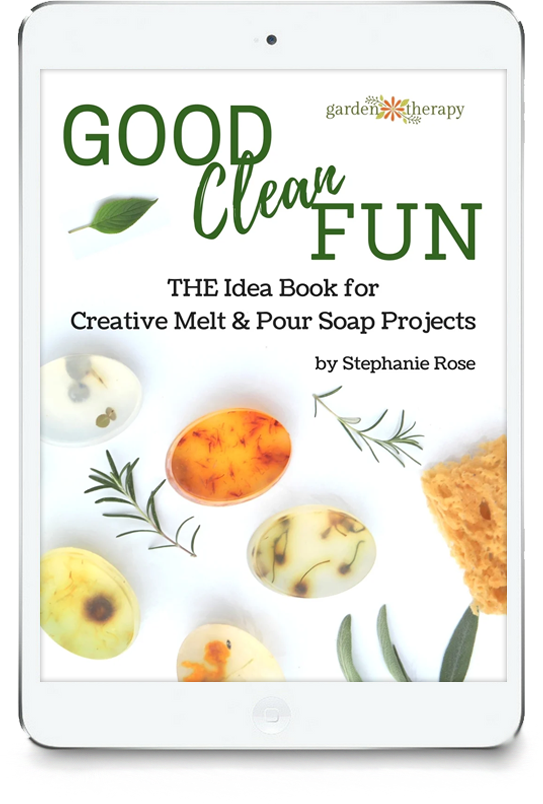 Get instant access!
The Idea Book for Creative Melt and Pour Soap Projects

Good Clean Fun teaches you how to make your very own beautiful handcrafted soaps using natural ingredients. Throughout the book, you'll learn the basics of the melt and pour soap making technique. With 15 soap projects inside, explore a ton of techniques to make your very own artisanal soaps. You'll learn how to use botanicals, essential oils, and even wild animals to spice up your soap.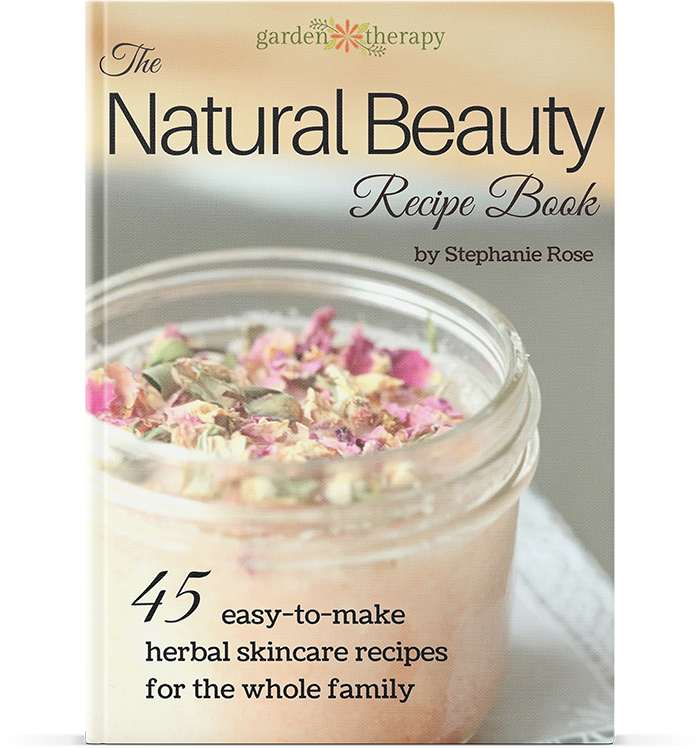 Available in print or digital!
45 easy-to-make herbal skincare recipes for the whole family
Creating your own products is a pathway to healthier, more beautiful skin. Say goodbye to artificial fragrances, chemicals, and preservatives from store-bought products and hello to natural beauty. Replacing synthetic products with natural ones is better for your health, the environment, and your wallet. If you suffer from dry or oily skin, eczema, blemishes, or other common skin issues, trying out the natural recipes in this book may make a world of difference for you.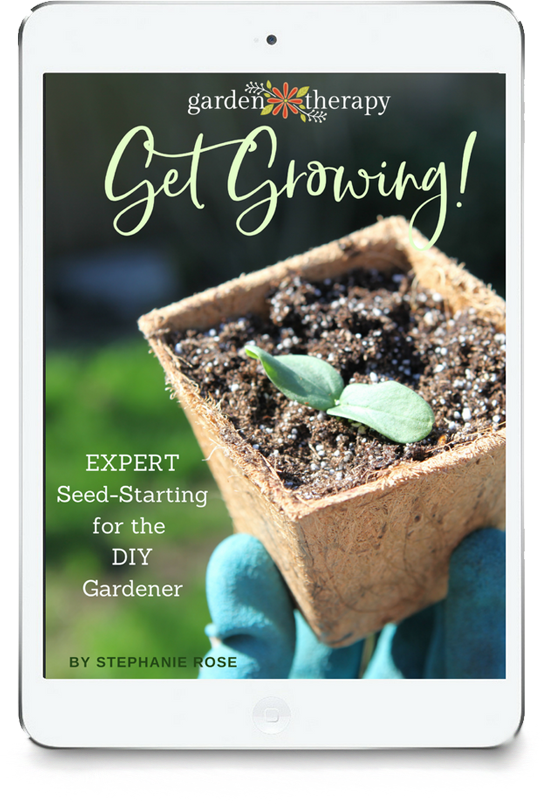 Get Instant Access!
Expert seed-starting
for the diy gardener
Every good gardener knows it all begins with a single seed. Inside Get Growing! Expert Seed-Starting for the DIY Gardener you will find everything you need to know about starting seeds both indoors and outdoors, with helpful advice every step of the way, from buying your seeds to germination to caring for your plants as they reach full maturity. You'll also find out how to grow all sorts of different plants from seed, including vegetables, both annual and perennial flowers, and even lawn. Imagine all that you can create with just a tiny seed!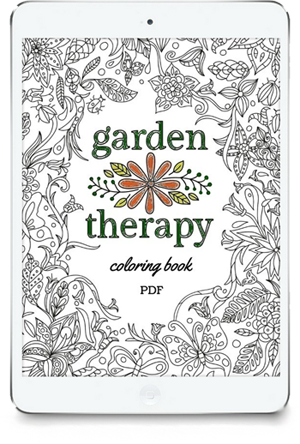 Get instant access!
The Garden Therapy Coloring Book was created for all of the garden lovers out there who want to enjoy creating a beautiful garden when the sun has set or the snow has fallen. Working with a variety of artists, I commissioned ideas of scenes that would appeal to gardeners. The results are really interesting botanical designs, different artistic styles, and a really fun coloring experience.
There are 14 coloring pages to help you relax and unwind with beautiful flowers and foliage.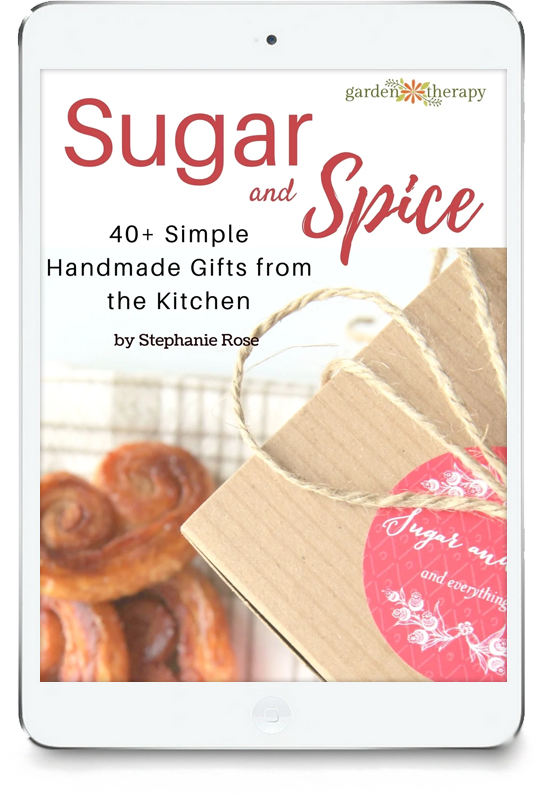 Get instant access!
Handmade Gifts from the Kitchen
Looking for a gift idea for that special someone? The answer is right in your kitchen! Sugar and Spice: Handmade Gifts from the Kitchen is a comprehensive idea book that includes over 40 simple handmade gifts to cook up and give away. Whether you're under a time crunch or can't seem to find a good gift idea, there are a ton of thoughtful edible gifts inside that anyone would be overjoyed to receive. All the gifts can be made quickly using materials and ingredients you already have in your kitchen or are available at the supermarket down the road.
Join one of my Free email courses!
Natural skincare
made easy!
This FREE 5-day mini course will teach you the small changes you can make to your skincare practices that will make a HUGE difference in how you feel.
I want the free course!
Kickstart
your garden!
This FREE 5-day mini course will help you set up a thriving garden for wellness and joy, quickly and easily.
I want the free course!