Love what you see here on Garden Therapy? Guess what, there's more! In addition to the 800+ projects here on the website, I have a number of books available in either hard copy or digital eBook.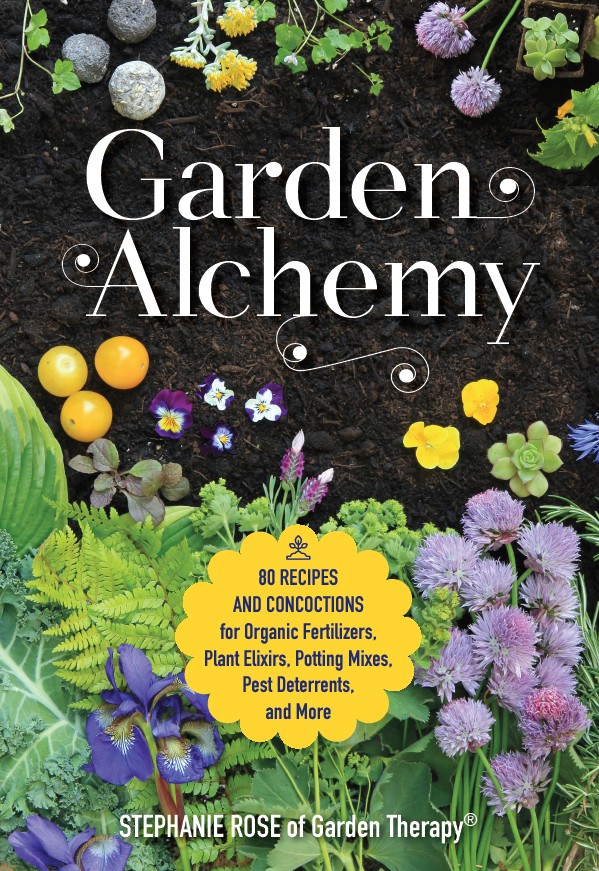 Garden Alchemy: 80 Recipes and concoctions for organic fertilizers, plant elixirs, potting mixes, pest deterrents, and more.
Garden Alchemy is a hands-on guide for do-it-yourself gardeners who want to turn their garden into gold using natural recipes and herbal concoctions (while saving both time and money!). This gardening recipe and project book is packed with over 80 ideas to naturally beautify your garden, using organic methods that regenerate your soil and revitalize your plants. By following the processes that are closest to nature, it brings the gardener in sync with the garden, allowing plants to thrive with less effort and less cost.  See where to buy in your country.
---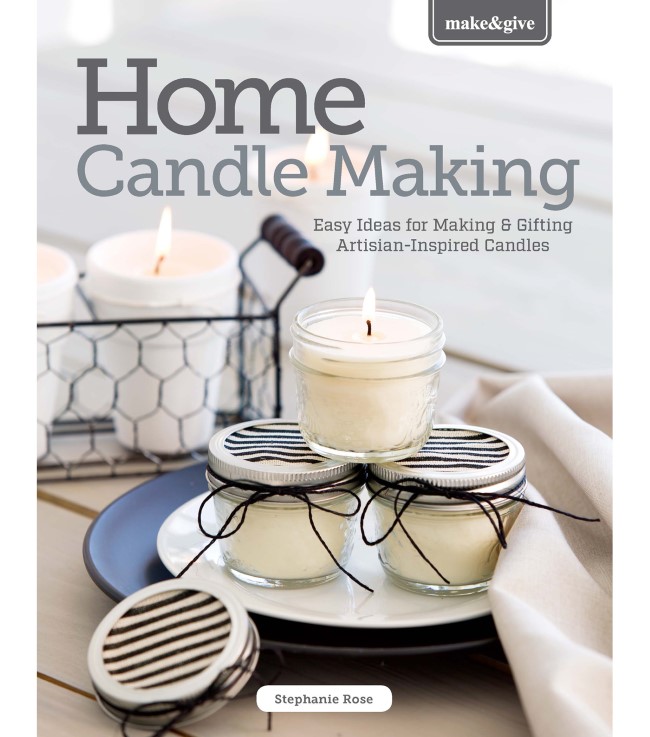 Make & Give Home Candle Making features 12 different artisan-inspired candle projects that can be easily replicated at home and are suitable for many different occasions. Once you are finished crafting each stunning candle, there are sweet gift-giving suggestions. Wouldn't you rather make something that can be given as a gift than shop for something much less personal? Of course, you can always make one for yourself as well!
---
Garden Made: A Year of Seasonal Projects to Beautify Your Garden and Your Life, is now available for sale in all your favorite bookstores in Canada, the US, and the UK! You can also find it online at most booksellers.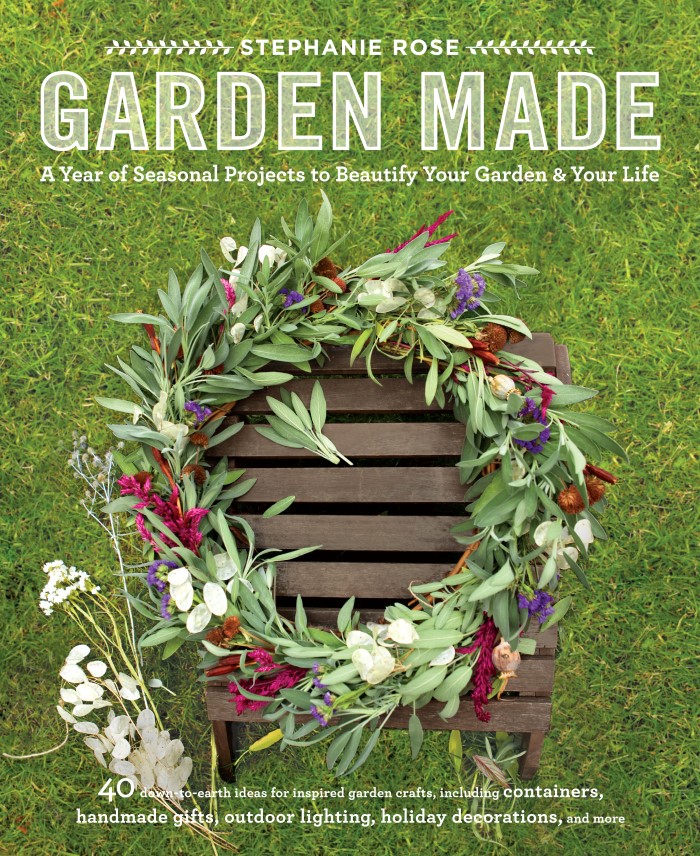 Read more about Garden Made and take a peek inside the book here.
---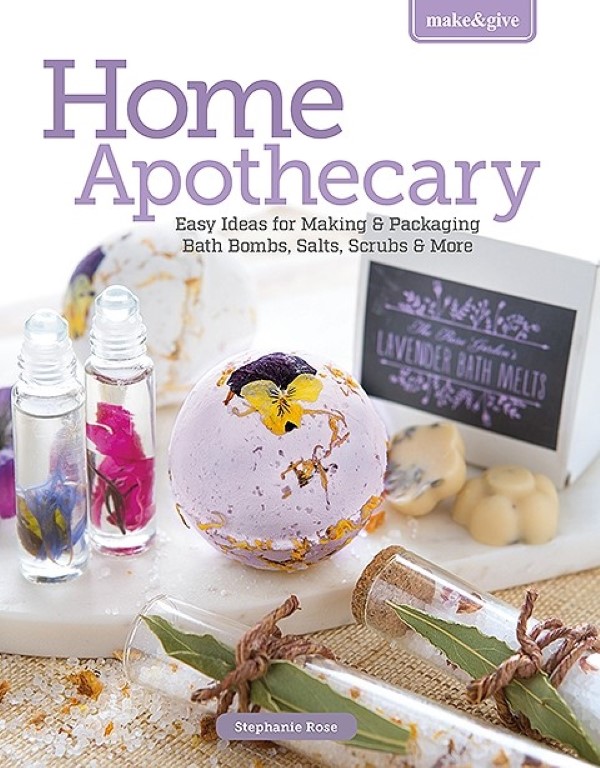 Make & Give Home Apothecary: Easy Ideas for Making & Packaging Bath Bombs, Salts, Scrubs, & More contains 12 all-natural bath and skincare recipes that are easy to make and customize to your personal preferences. Each recipe also comes with nifty instructions for packaging the end result as a beautiful gift. Read more about the book here and grab a copy in the Garden Therapy shop today or in Michaels stores starting August 10, 2018.
---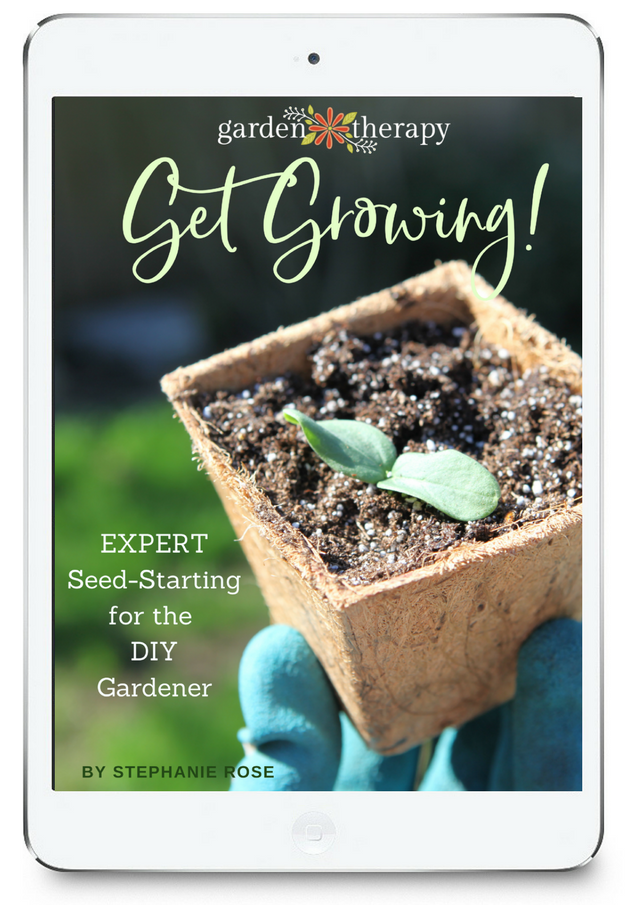 Inside Get Growing! Expert Seed-Starting for the DIY Gardener you will find everything you need to know about starting seeds both indoors and outdoors, with helpful advice every step of the way, from buying your seeds to germination to caring for your plants as they reach full maturity.
You'll also find out how to grow all sorts of different plants from seed, including vegetables, both annual and perennial flowers, and even lawn. Imagine all that you can create with just a tiny seed!
---
Beautiful handcrafted soaps are just a melt and pour away!
This eBook is filled with super simple techniques for crafting artisan soaps at home. You'll learn how to use botanicals, essential oils, and even wild animals to spice up your soap, giving you finished projects that don't look nearly as easy to make as they are!
Good Clean Fun teaches you the basics of making melt and pour soap, then shows a variety of techniques in the project chapters. Follow the recipes to get gorgeous-looking soap with ease. Or use techniques like submersion, stamping, and swirls to customize your own unique soap projects.
Read more about Good Clean Fun: THE Idea Book for Creative Melt and Pour Soap Projects here. 
---
The Natural Beauty Recipe Book includes easy-to-make homemade herbal recipes for the whole family. If you suffer from dry or oily skin, eczema, blemishes, or other common skin issues, trying out the natural recipes in this book may make a world of difference for you. This book is available in both print and eBook formats. Read more about The Natural Beauty Recipe Book here.
---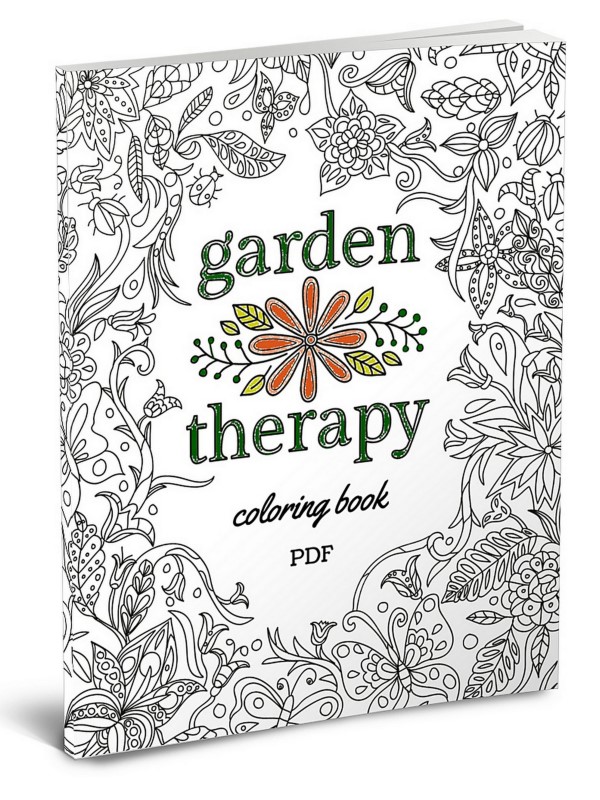 The Garden Therapy Coloring Book was created for all of the garden lovers out there who want to enjoy creating a beautiful garden when the sun has set or the snow has fallen. You can even sit and color in the garden, using the blooms, sounds, and fragrances to inspire how you interpret each page. Read more about The Garden Therapy Coloring Book.
---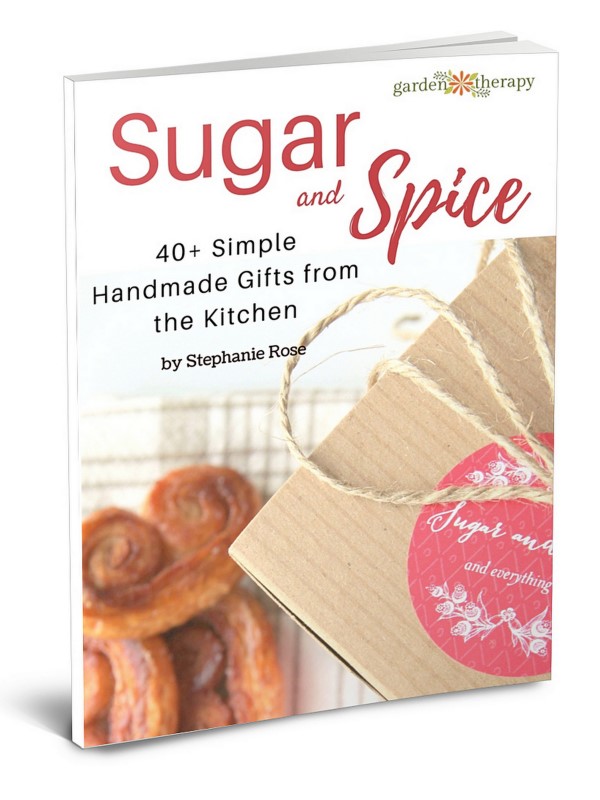 Looking for a gift idea for that special someone? The answer is right in your kitchen! Sugar and Spice: Handmade Gifts from the Kitchen is a comprehensive idea book that includes over 40 simple handmade gifts to cook up and give away.
I hope these books give you some inspiration and help you find joy in the garden, kitchen, and craft studio. There are plenty more creative projects right here on the site as well! Take a virtual tour of Garden Therapy and sign up for our weekly newsletter for even more garden tips, crafty projects, homegrown recipes, and plant-based skincare.