If you have ever seen aerial photographs of Holland during tulip season, you know how mesmerizing the rainbow stripes of blooms are. Imagine what it is like to tiptoe through a tulip festival! If you are lucky enough to live in an area where there are tulip farms, then there is no doubt that you have packed your family in the car and headed off for a weekend of tulip peeping.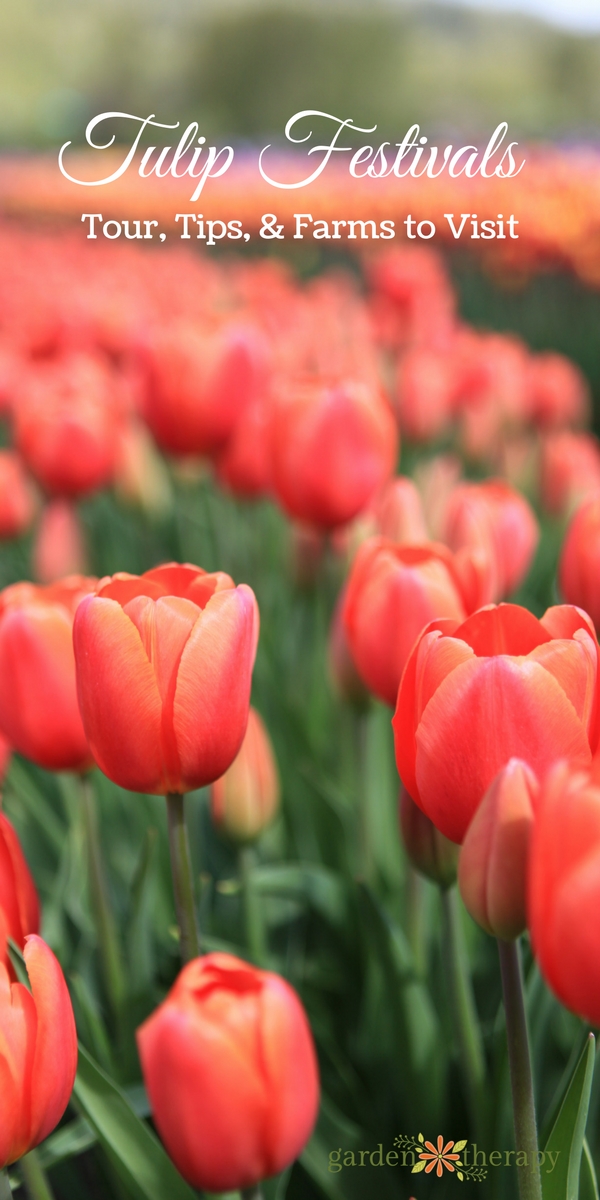 I am one of those lucky ones. There is a local tulip festival in Abbotsford, BC, and a much larger farm festival just across the border in the Skagit Valley. Over many years I have been attending these festivals for photography, tulip-picking, and family fun. There is much tulip frolicking to be done in the expansive fields, however, you will not be alone. There are thousands of other tulip lovers who will also be headed out to the fields for what I affectionately call "tulip bedlam."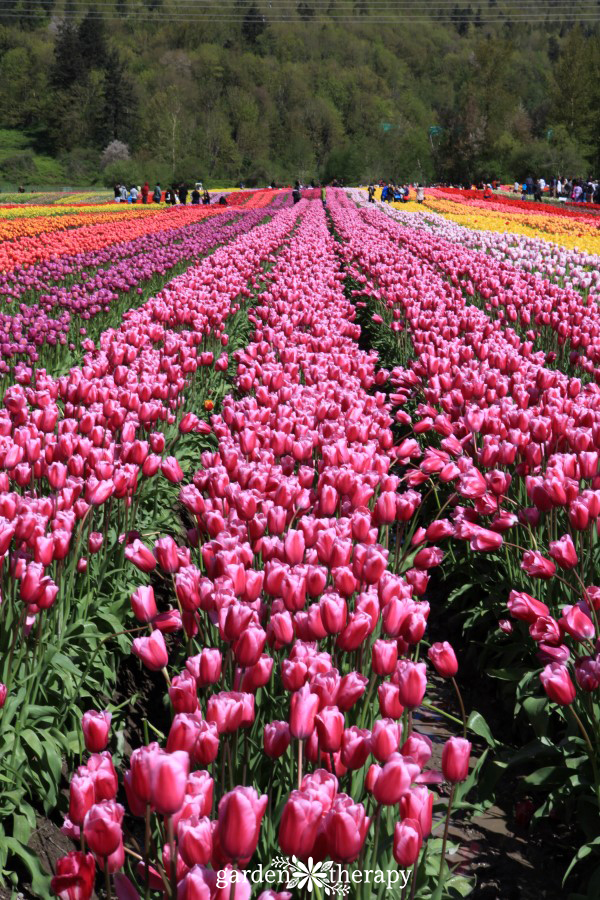 I'll share some of my photos of the tulip fields for your virtual enjoyment. And as a seasoned tuliper, I will also share some of my tips for keeping sane while getting your garden therapy.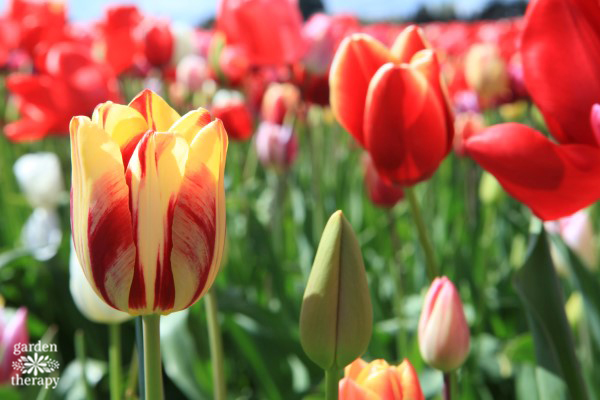 Arrive Early
If you wake up late on a sunny Sunday morning and decide over breakfast that it's a beautiful day to see the tulips, you are already too late! Get up early, my friends, and plan to arrive at the tulip fields when they open. You will get the best light for photography, and you won't have a hundred strangers hanging out in all your photos. When you pack up and leave a few hours later, you can laugh at all the people who are blocking the highway as they wait to get the last spot in the overflow parking lot.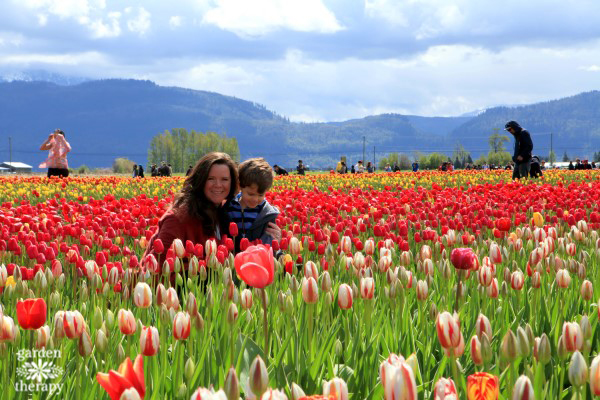 Pre-Purchase Tickets
You can save a few bucks and move to the front of the line if you buy tickets in advance. Check it out before you go.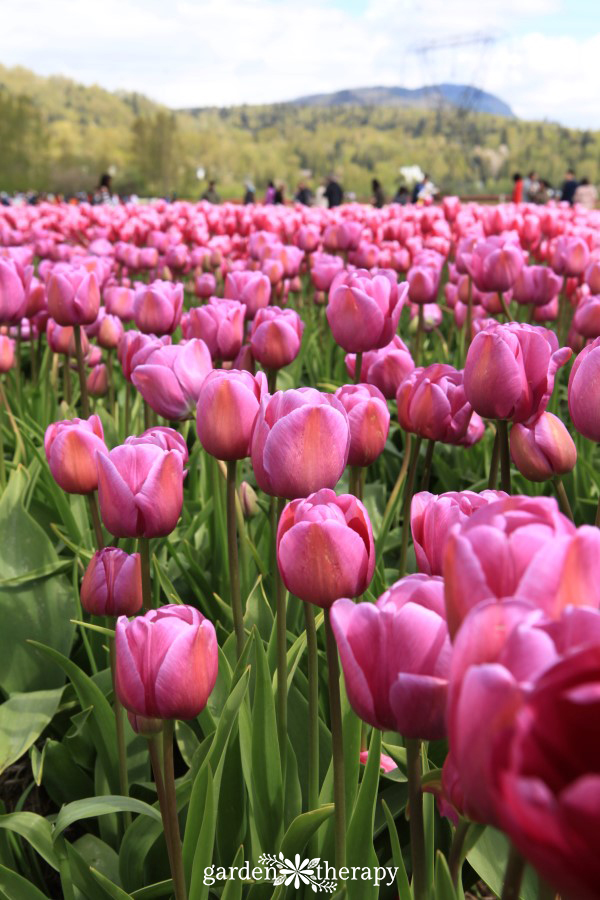 Prepare for Mud
Want to get some great family photos of you all wearing your Sunday best? That will work for about ten minutes before someone slips and looks more like a mud wrestler than a tulip picker. Wear muck boots and leave your dress boots at home. If you have kids, get them in Muddy Buddies or rain gear. Everyone will have a lot more fun mucking around without worrying about the mud.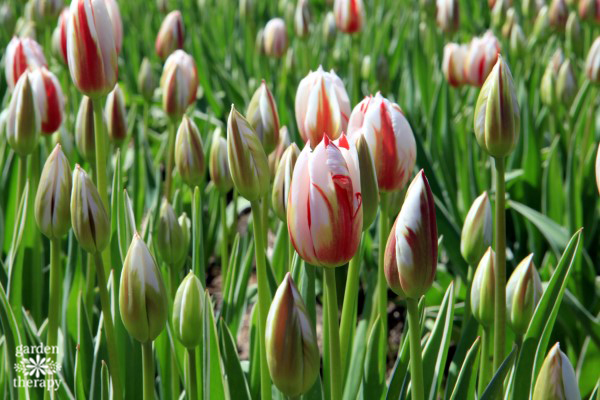 Bring Cash
Many tulip farms are family-run operations. Sure, they will take credit cards, but you'll speed up ticketing and checkout with some handy cash.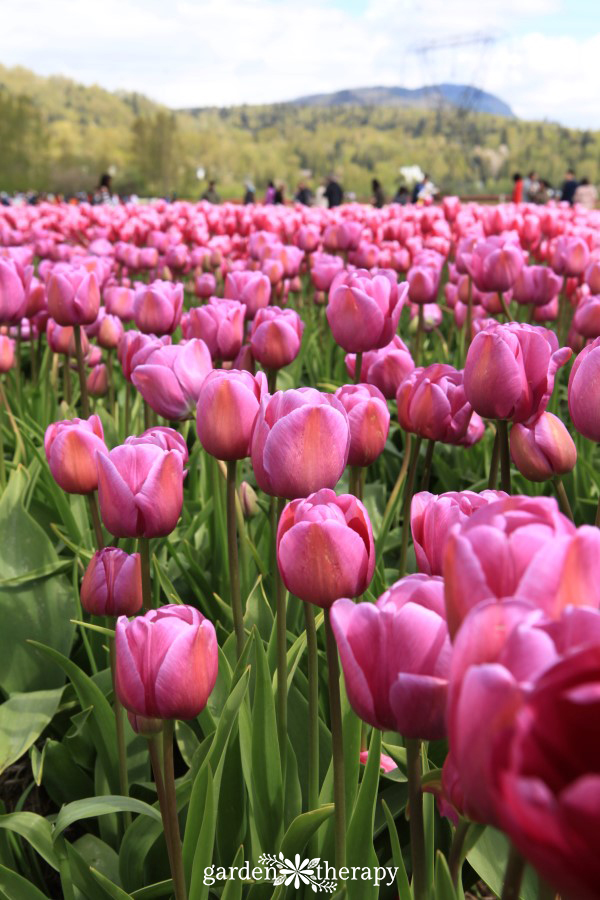 Pack a Lunch
Bring a picnic lunch to dine on in a beautiful setting. Many tulip farms have stunning display gardens and picnic tables for you to enjoy. The farms usually also have some food options like fast food, food trucks, or chips and candy. I prefer to bring my own food which tastes better and costs a lot less.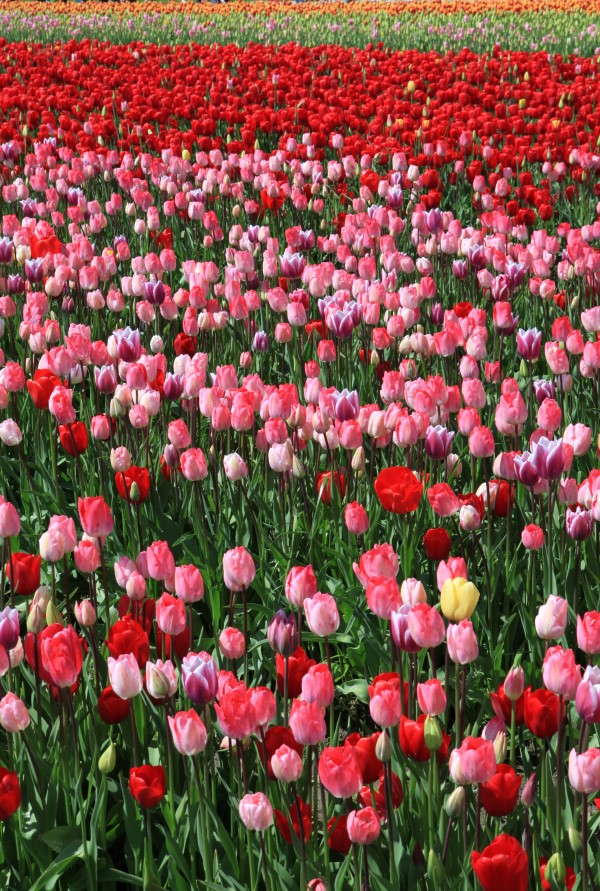 U-Pick Tulips
If there is an option to pick your own tulips, I highly recommend it. You can choose a mishmash of sizes and colors or create a tidy bouquet. It's a nice souvenir to bring home.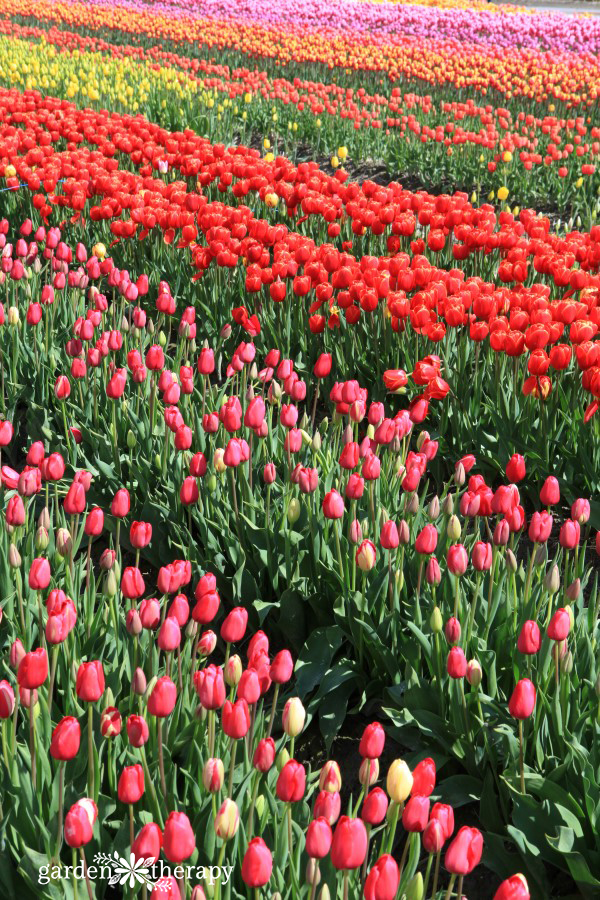 Enjoy the Show
Enjoy the beauty of the tulips and look around at the people enjoying them. The smiling faces, family connection, and outdoor fun are just about as nice to see as the blooms. I also love seeing people staging their photos using props like scarves, wind, bubbles, and of course, tulips.
Tulip Festivals in Canada and the US
Here are some tulip festivals that I have found. Please be sure to list any others in the comments section of this post and I will add it to the list.