I love my flip flops. Even though it's still a bit chilly here the winter boots have been packed up and the flip flops are lined up and ready for wherever the day will take me. Often it's out to the garden to muck around in the dirt and plant up for the summer. But flip flops + gardening = filthy feet. And not that dirt that just dusts off when you shake your feet at the door. The kind that digs into your skin and just won't come off without a fight.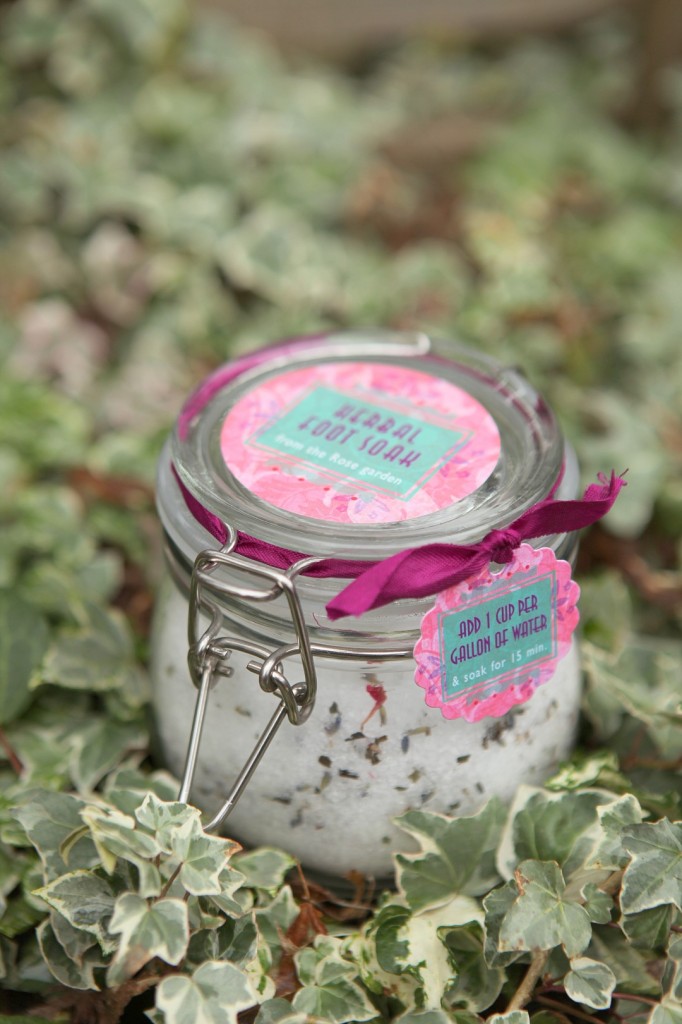 This is where a herbal foot soak is the perfect solution. Not only does it soak away the aches of the day, but you can use a little as a scrub as well. I can't help but think that this would be a welcome gift for the gardener in your life (and yes, you qualify for gifts too!) but add some pretty labels and you have yourself a great gift for mother's day.
Check out the Herbal Foot Soak post at the My Own Ideas blog for the full recipe.
Make this year a handmade holiday and whip up something for mom. Have a browse through the Handmade Gifts posts for more ideas on what to make this year.