Blueberries make a great snack any time of the day just by themselves. They are also a great add-in to cereals and salads. If you have an abundance of berries, then you definitely want to make up a batch of this easy and tasty blueberry crisp!
This blueberry crisp is made, cooked, and served in 4 oz mason jars. There is no added sugar to the berry base, and the small size gives you just enough natural berry sweetness to satisfy your sweet tooth.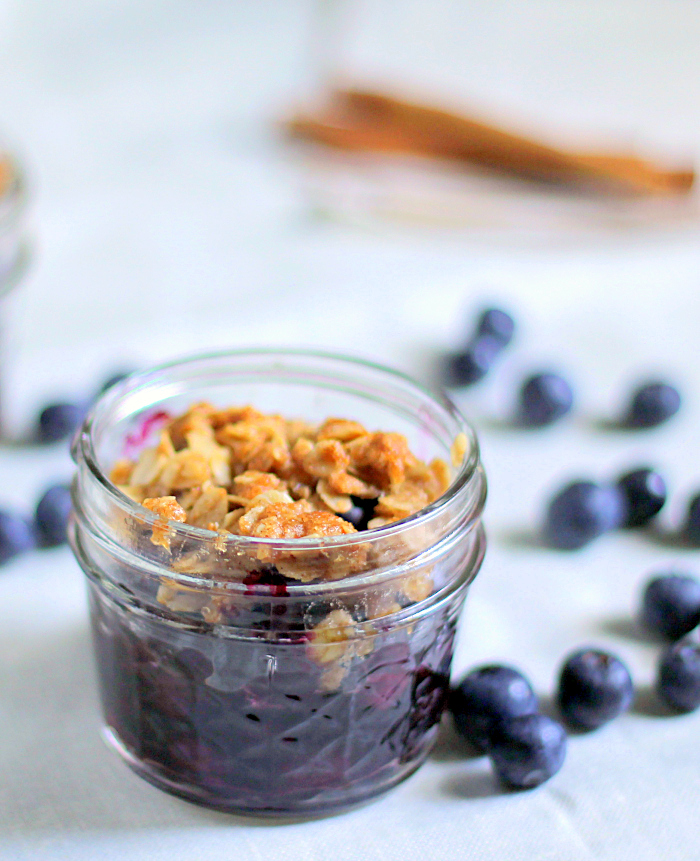 Blueberry Crisp in Mason Jars
makes 6 x 4oz jars
Ingredients
2 pints of fresh blueberries
¾ cup of old-fashioned oats
1 tablespoon flour
1/3 cup brown sugar
½ teaspoon ground cinnamon
¼ teaspoon of salt
¼ c melted butter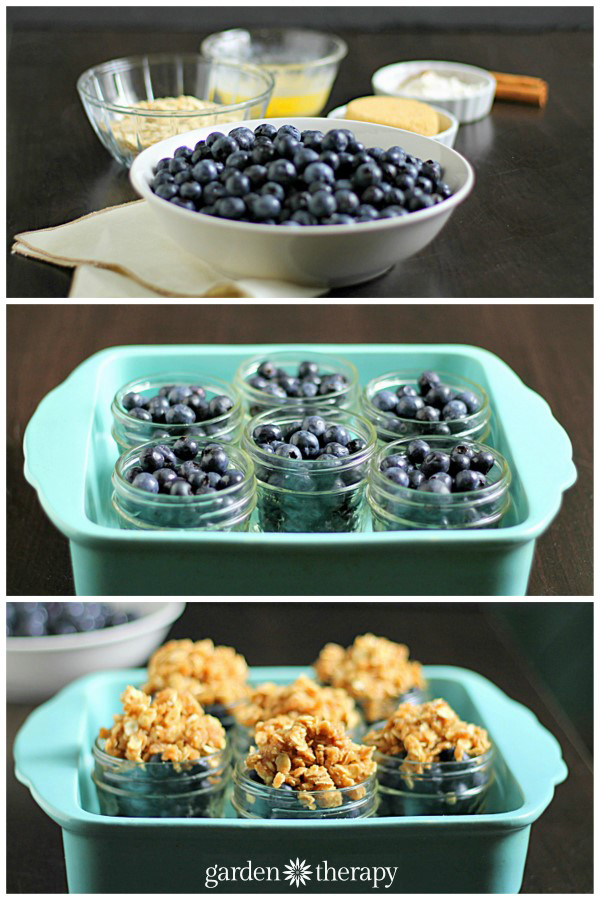 Make it!
1. Preheat oven to 350 degrees F.
2. Wash and dry blueberries.
3. Place berries into the Mason jars to the very top as they will shrink when cooked.
4. In a mixing bowl, combine the oats, cinnamon, salt, and flour.
5. Pour the melted butter into the oats mixture and stir well.
6. Carefully mound a spoonful of the oat mixture on the blueberries.
7. Place jars in a baking tray and bake for 35 minutes.
8. Remove from oven and let cool.
9. Serve as is, or with a little scoop of ice cream or whipped cream.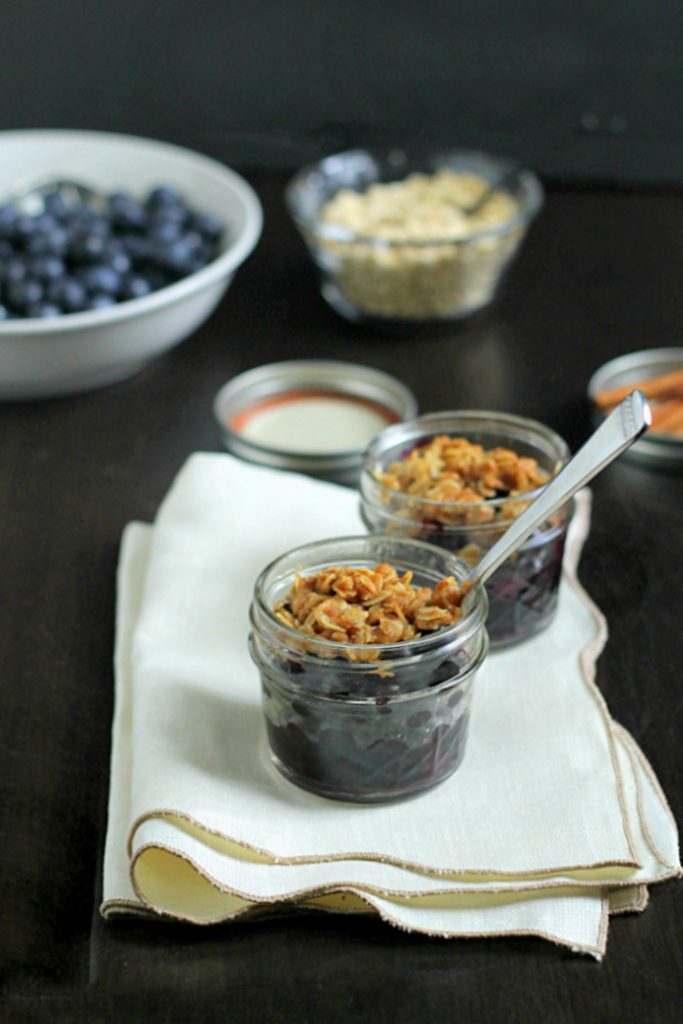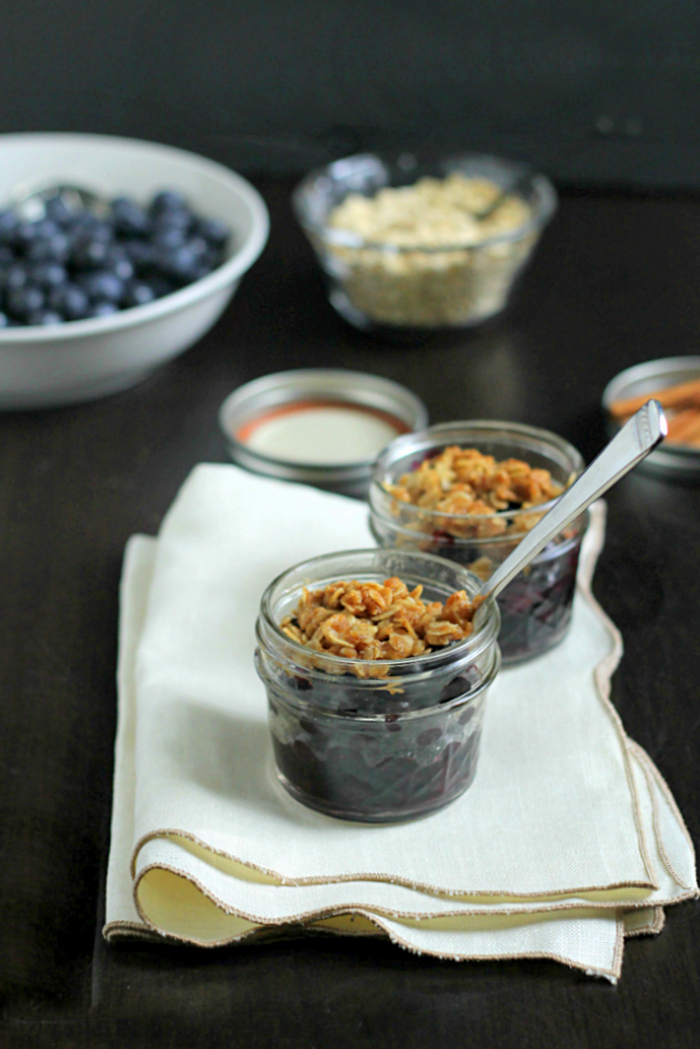 About the Author
Patti Estep is a mom tending to two daughters who are blooming quite nicely. She loves gardening, decorating, and entertaining at her home in Pennsylvania. "I love the four seasons. Each changing season brings new inspiration and fresh ideas." When she is not working on a project at home or searching for treasures at nurseries and garden shops with her girlfriends, you'll probably find her with family and friends at a restaurant or home party enjoying new and different food adventures. See what she's up to at Hearth and Vine.