Not long ago I saw some very cool, modern concrete planters that I added to my DIY To Do List. Not long afterwards the lovely folks over at Timber Press sent me a copy of Concrete Garden Projects: Easy & Inexpensive Containers, Furniture, Water Features & More
 to review so when I had a crafty friend stop by for a visit + a sunny afternoon, I needed no more hints to dig into some projects.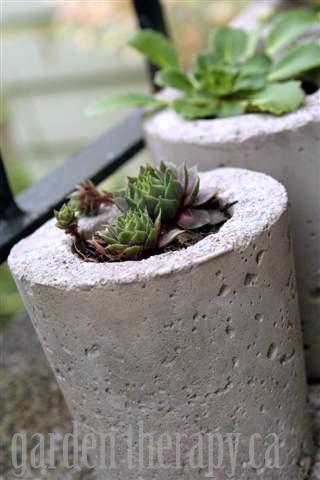 The projects in the book are great starting points for concrete projects that will suit many different garden styles. In addition to modern planters we made some leaf print stepping stones: some in moulds with pressed leaves and one where we used a giant hydrangea leaf as the mould.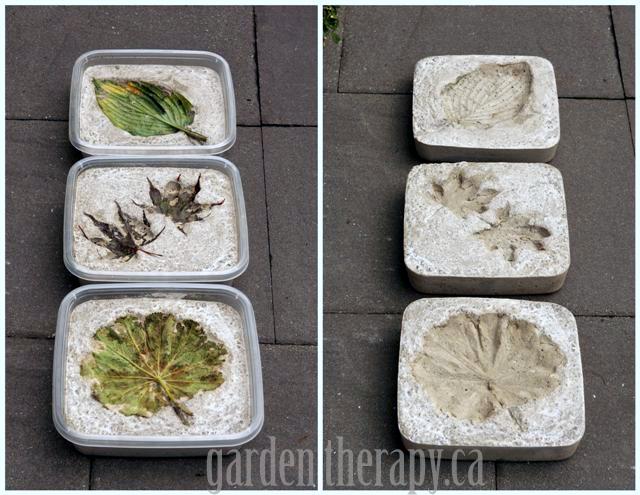 The authors, Malin Nilsson and Camilla Arvidsson, layed out each project in six simple steps which were easy to follow, especially easy given each step has a beautiful photograph. The best part was the ease and speed at which you can create concrete projects; we had seven planters and seven stepping stones curing within an hour of arriving home with the materials.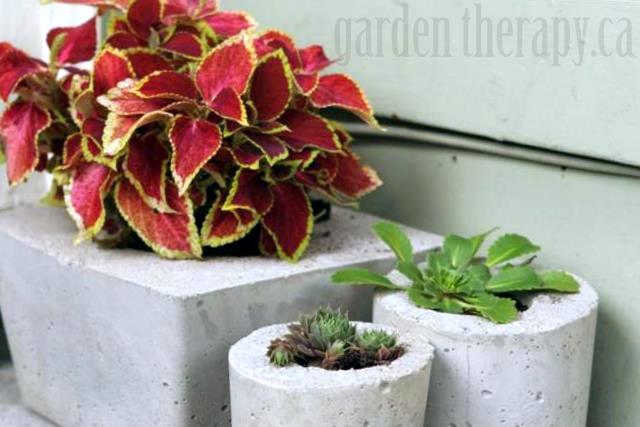 For the planters, we used a variety of different sized plastic tubs that we collected. I filled my three square tubs with concrete and used round tubs and cups for the holes. I then filled the some of the larger hole-spacers with concrete and a small cup so each would produce yet another planter.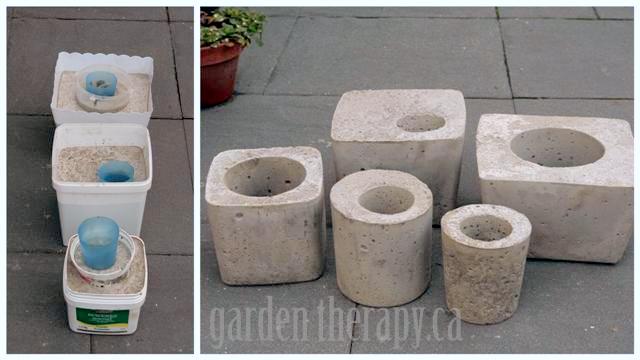 I particularly loved how this one square planter turned out when planted with sedum.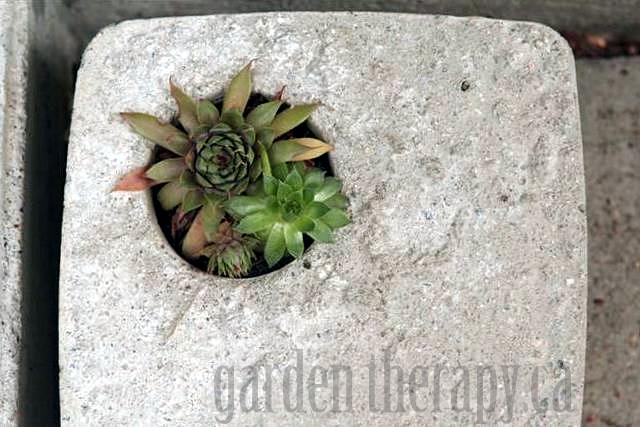 The stepping stones were also formed in plastic tubs, but larger, shallower ones. We pressed interesting leaves found around the garden (lady's mantle, Japanese maple, and hosta) and weighted them with small stones. When un-moulded, they have depressions that will hopefully fill with little pools of water or perhaps moss.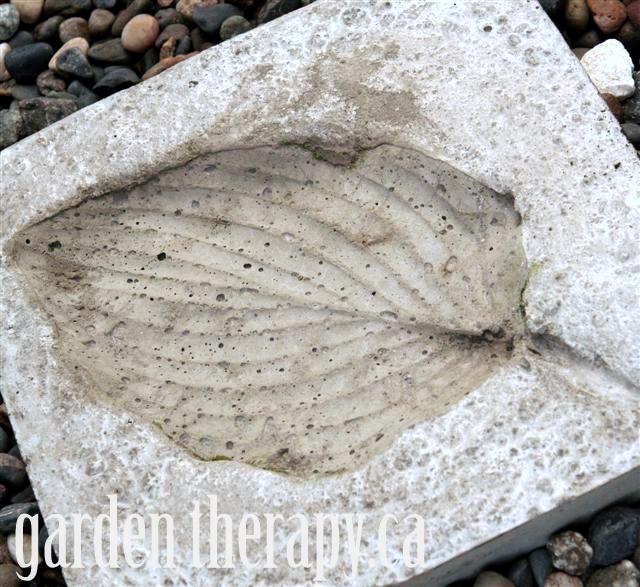 Near the end, we took the left over concrete and piled it in a mound on top of a giant hosta leaf. When nestled into the shade garden it is right at home with the hosta who donated a leaf for the mould.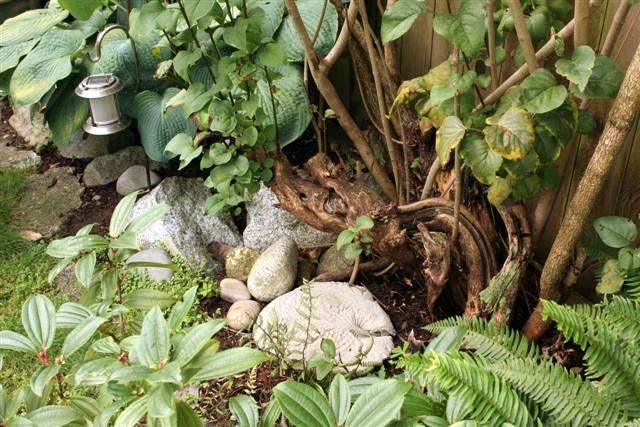 It was so surprisingly easy to make stepping stones that I'm happy to say that my days of hunting for rocks in rivers and back alleys might just be over (insert grinning husband here). I would certainly recommend the book to anyone looking for a fun and creative way to spend a sunny afternoon in the garden.