I've had my eye on wood boxes as a table centerpiece for a fall table a while now. I keep seeing these stuffed with candles and natural elements, dressing up the the table, and looking rustic-chic. This is my version using a wood liquor box, succulents, air plants, and pumpkins.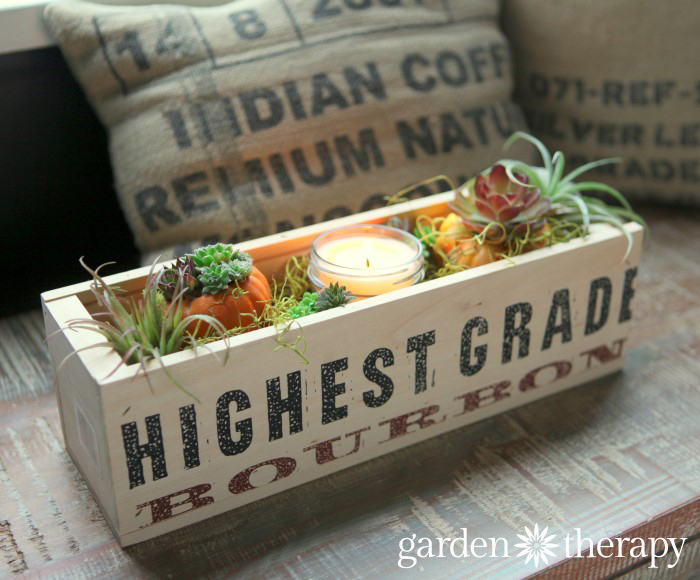 I've been hanging on to this wooden box that came with a bottle of Booker's True Barrel Bourbon inside. I'm not sure how I came to be the proud owner of this box, but I'm pretty sure I bought it as a gift and asked if I could have the box. No matter how it came into my possession, I've had it for many years as the idea formed for how it would be used.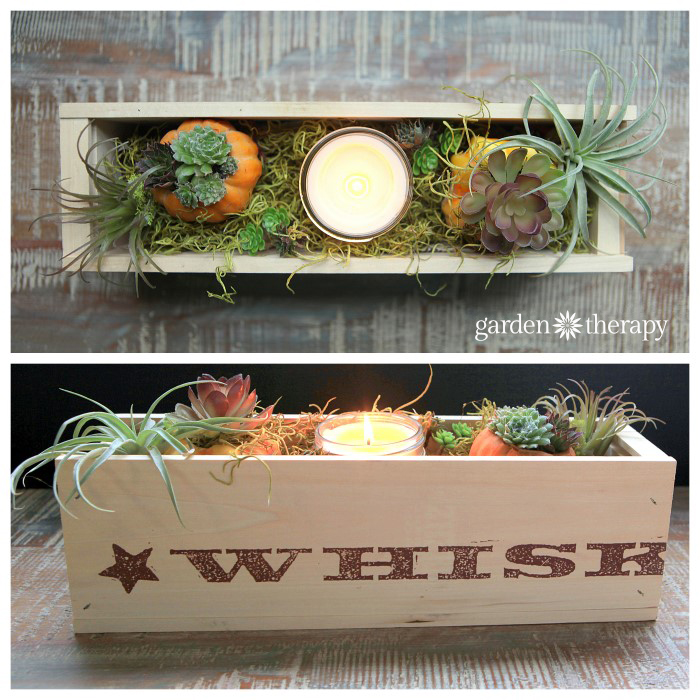 I really like the stamped wood as well as the size and shape. The wood is just a bit too soft and thin to use as planter, though. I originally wanted to use it as a vertical garden but I know that it would have only lasted one season or less before needing to be trashed.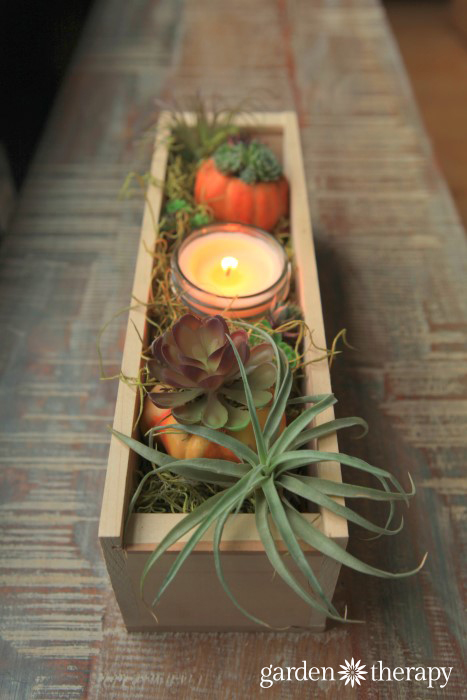 Then I started seeing a bunch of wood boxes used as table decor. What a great idea! You can set the decorations but then when the table fills up with food and drink, you can easily just pop it to the side and get down to business.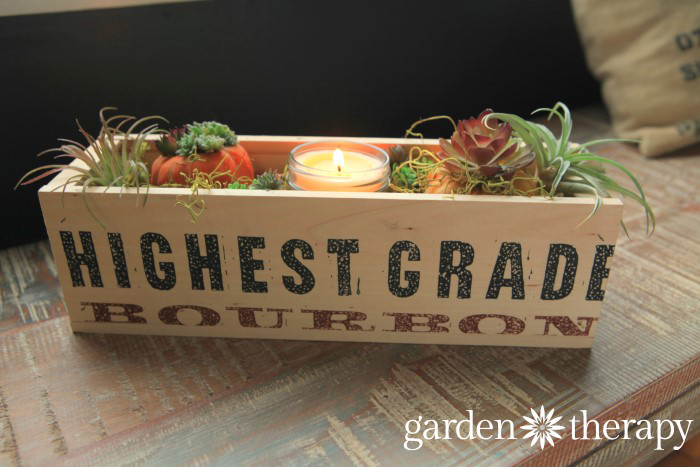 To make your own centerpiece is a very simple project once you have the right wood box. You can use the Booker's box or even a wood planter box like this one. Bonus points for making your own!
Stuff the bottom of the box with newspaper to raise the base up a bit. Spread Spanish moss over newspaper to cover it. Then you can add whatever you want! I started with a mason jar soy candle in the center. You can make your own mason jar candles using this tutorial:
Then I made a few mini pumpkin / gourd planters with succulents. To make these, follow the instructions for making gourd candles:
Then plant them with a bit of soil and some succulent cuttings: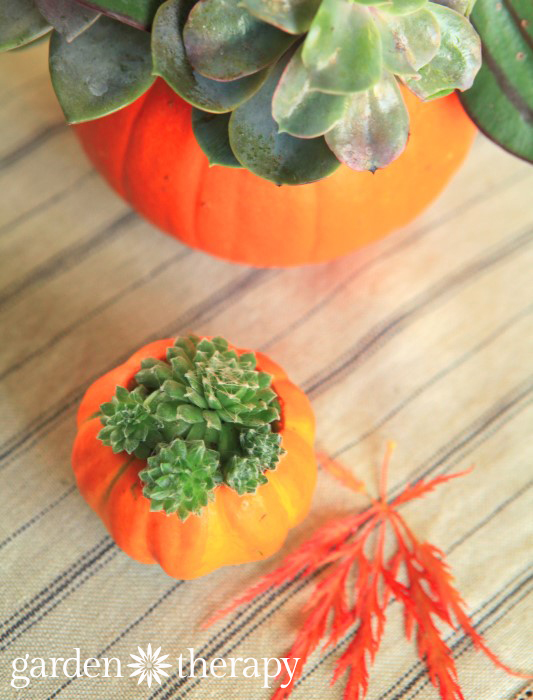 Finally, add a few air plants and your table decor box is ready for the feast!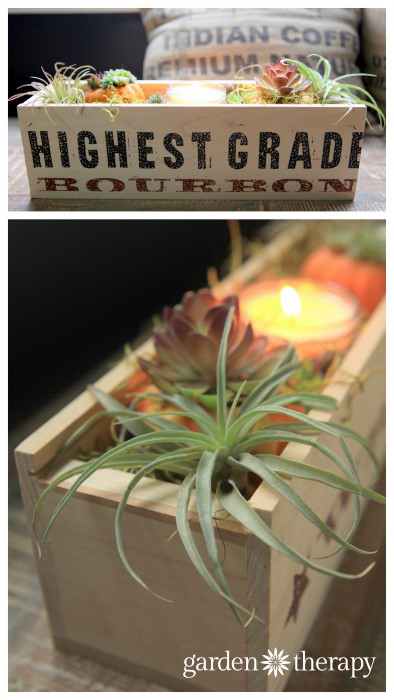 I just love how it turned out!