This simple wreath can turn a welcoming front door to downright spooky in just 30 minutes. And you can't go wrong with a crow theme in these parts.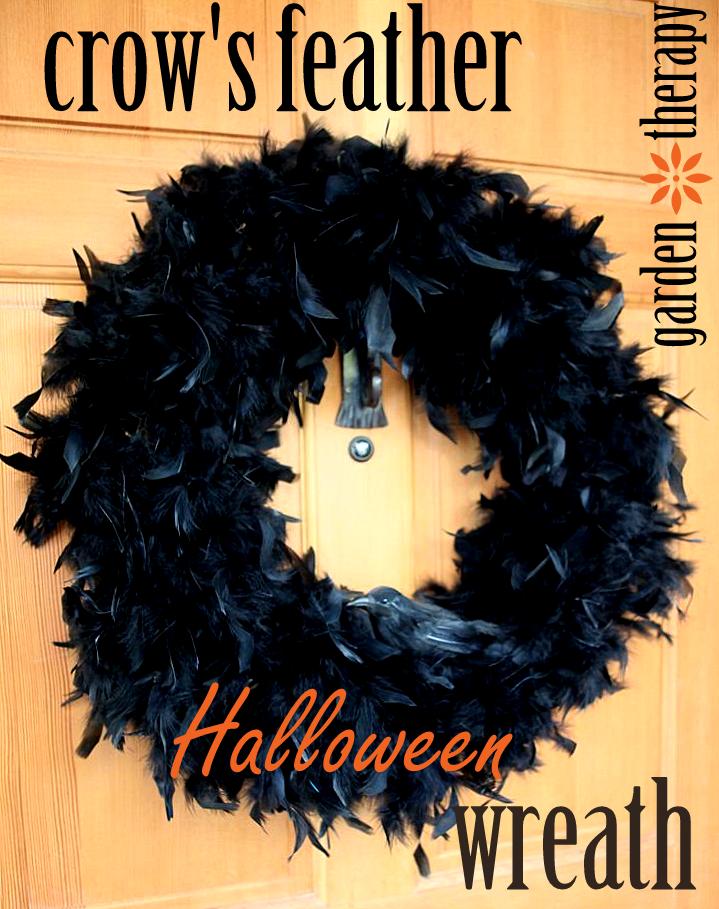 My house in East Vancouver is on the crow superhighway. This is to say that tens of thousands of crows fly home to their roosting spot in Burnaby just before sundown each evening right over my house. OK, so sometimes they fly over the house, and other times it's a bit north or south, higher in the sky or lower, depending on wind patterns and whatever it is that makes crows change pattern. The one thing that doesn't change is the clouds of crows that head Northwest in the morning and Southeast at night.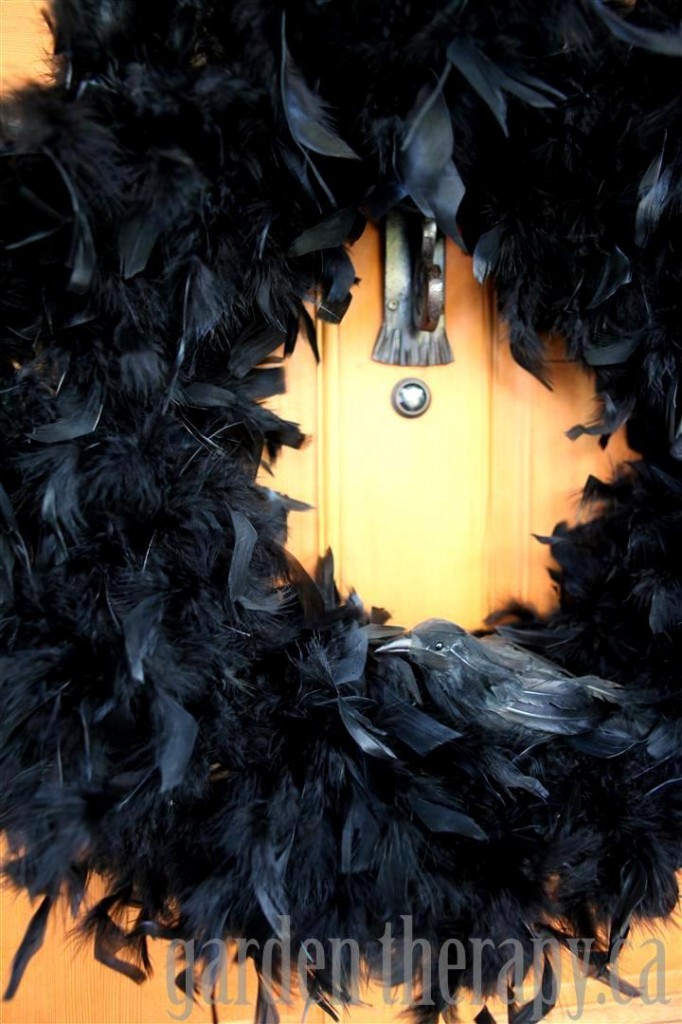 The crow has a special place in east Vancouver. If we had an official bird, it would be the crow. The Eastside Culture Crawl, a full-weekend open house of artists studios in East Van, has a great number of artists who pay homage to the coal-coloured bird and sports him as their logo.
So in honour of these Halloweenesque birds with their shiny black feathers and unnerving habit of flocking thousands deep, the Garden Therapy Halloween wreath this year is glossy black, feathery, and just a little bit creepy.
Materials: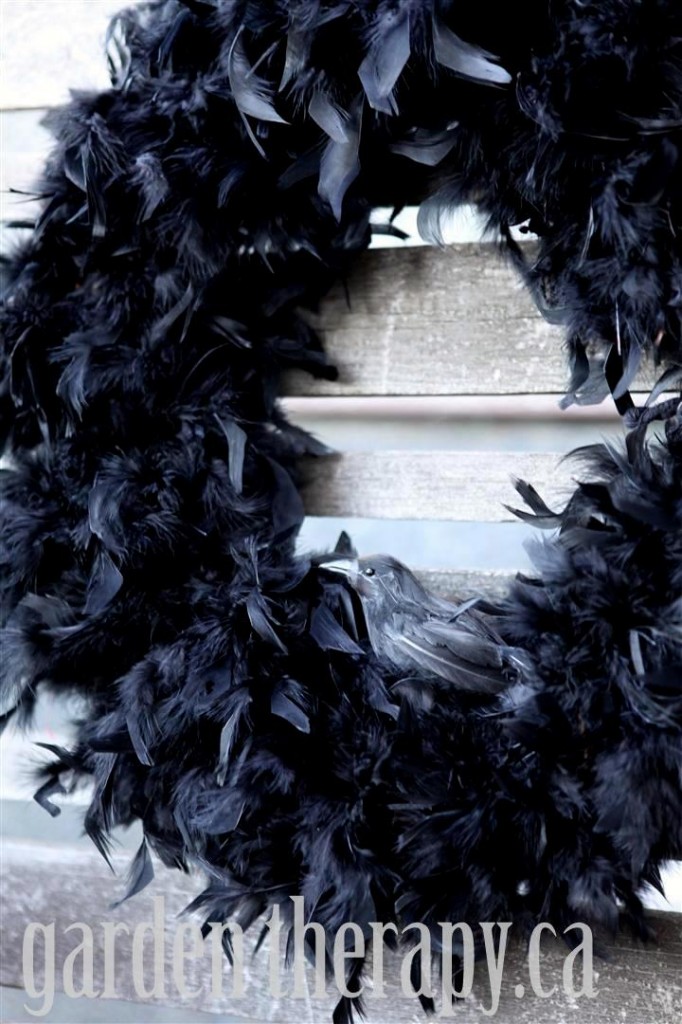 1. Secure one of the boas onto the wreath with a black pipe cleaner.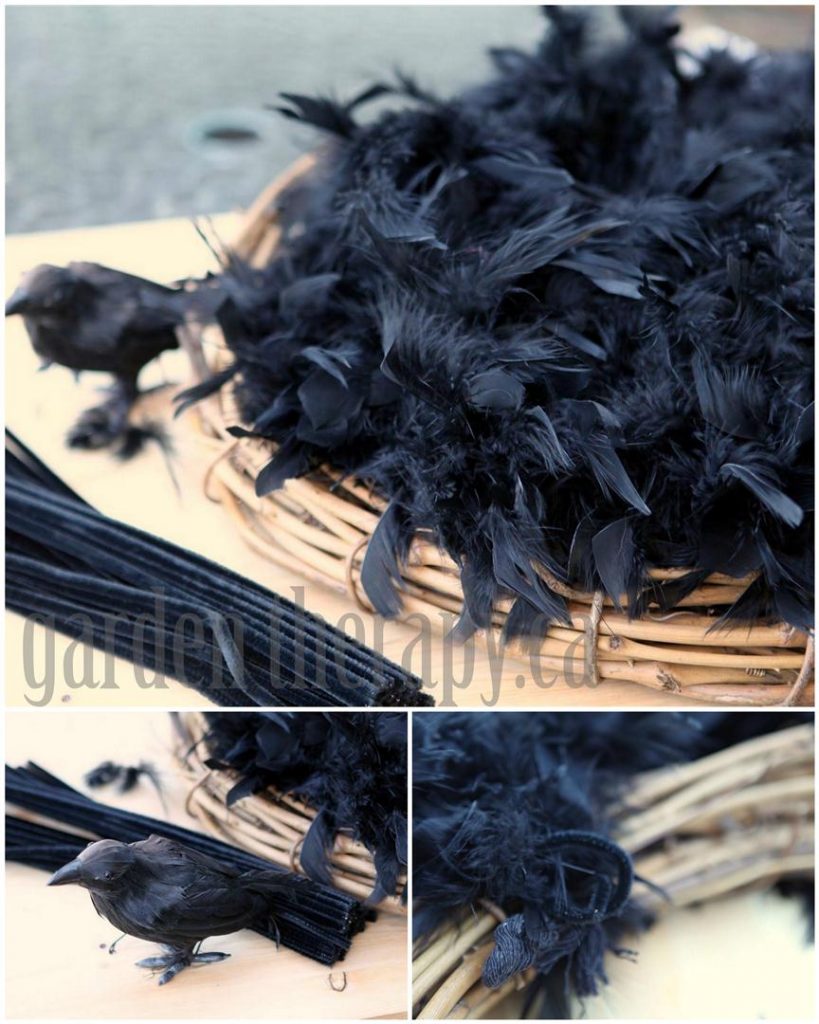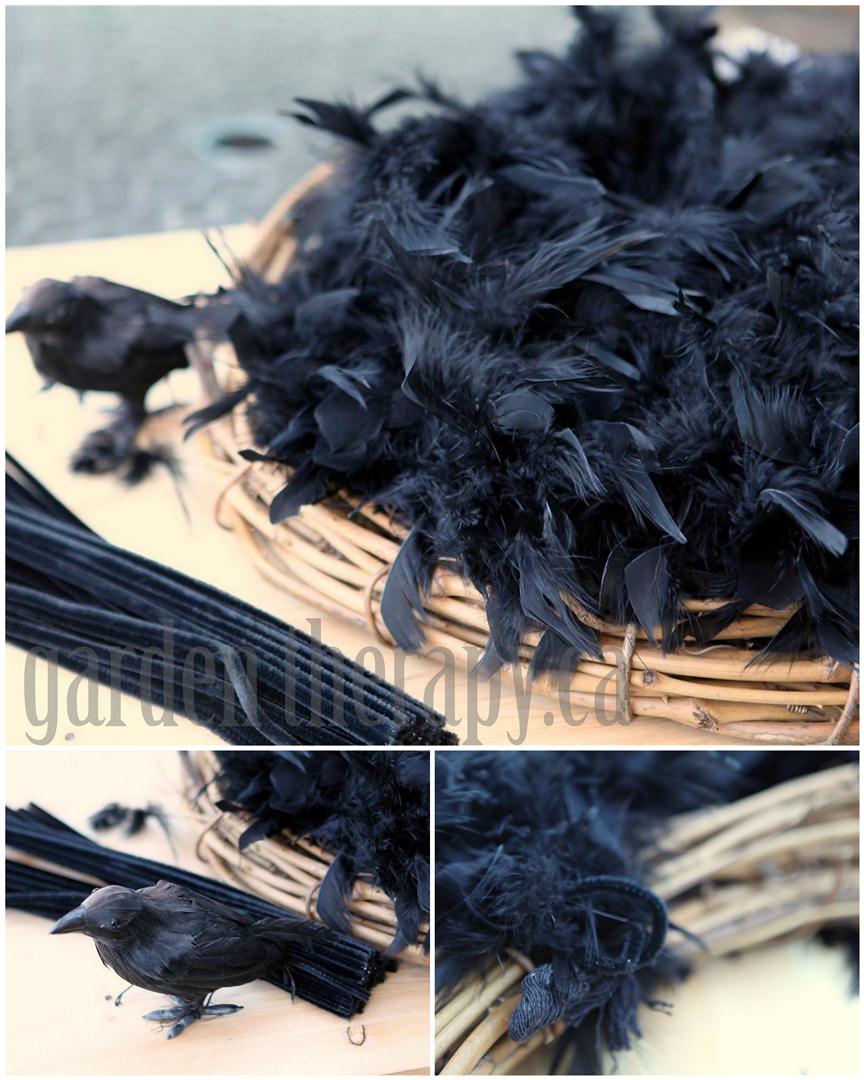 2. Wrap the boa halfway around the wreath then secure the other end with another pipe cleaner. Repeat this with the second boa to complete the wreath.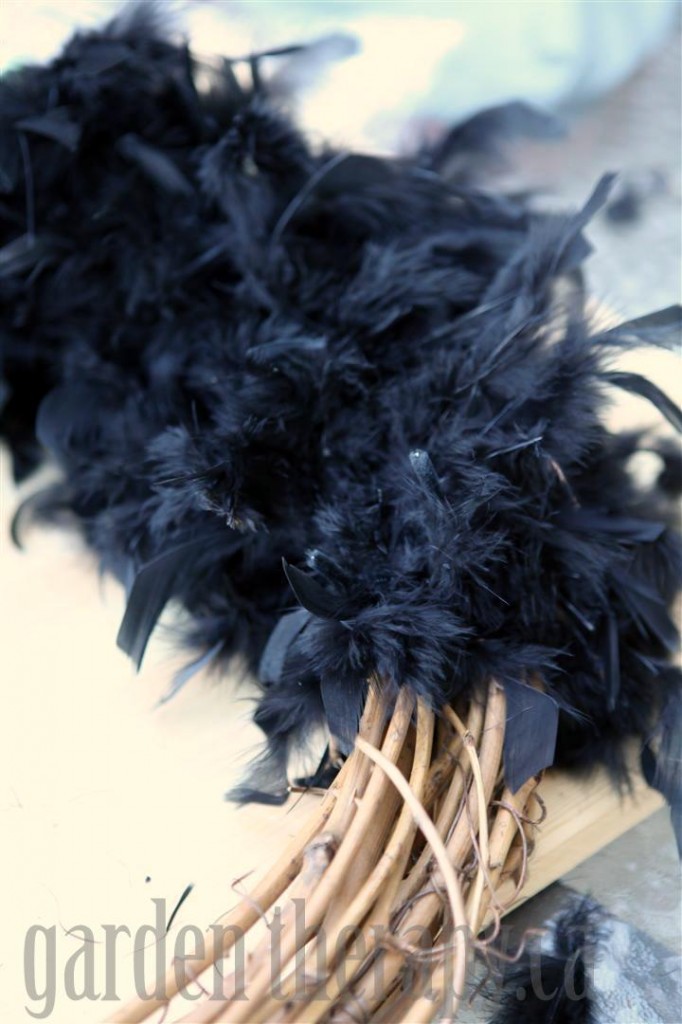 3. Affix the crow figure with wire (tightly so he doesn't try to join the rest of them) and hang on the door.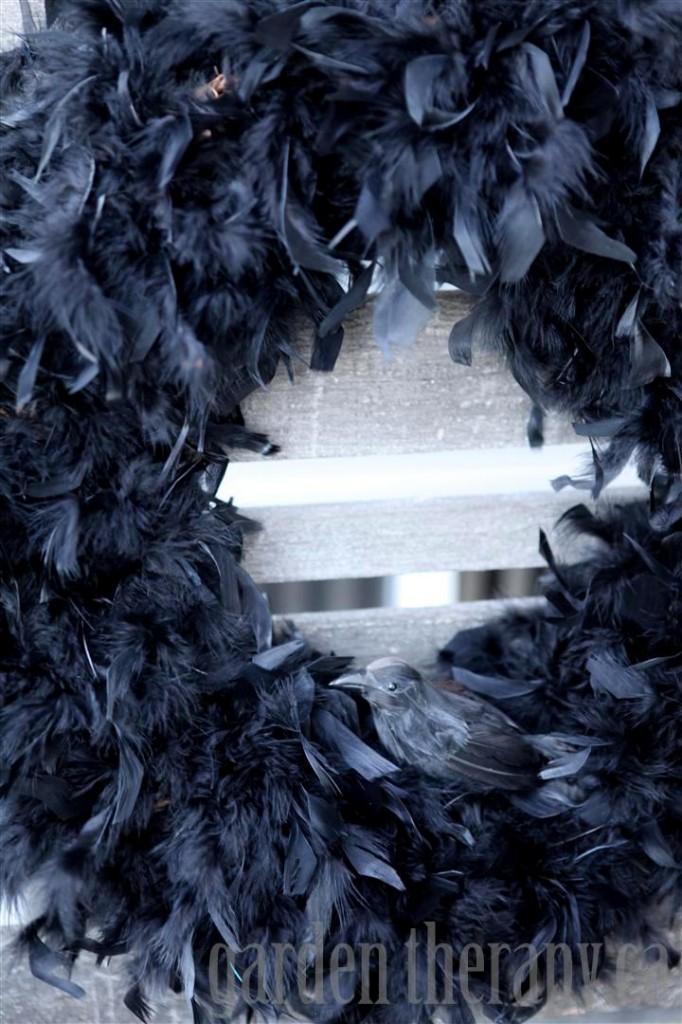 If you like this Halloween wreath, you will love the wreath from last year made with dried hops or any of these other wreaths from throughout the year.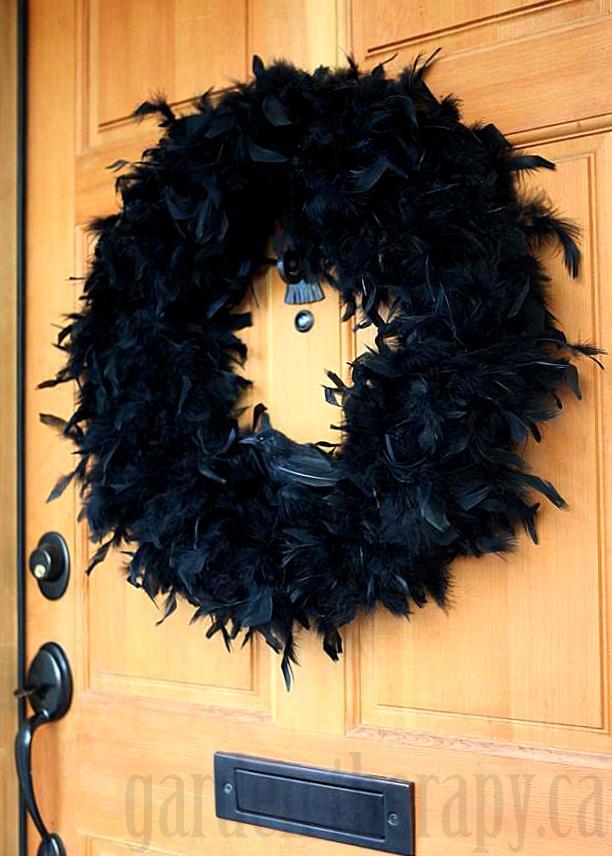 Happy Halloween!