This week I tried another recipe from the current Book Club selection, A Green Guide to Natural Beauty, Hemp & Honey Lip Balm.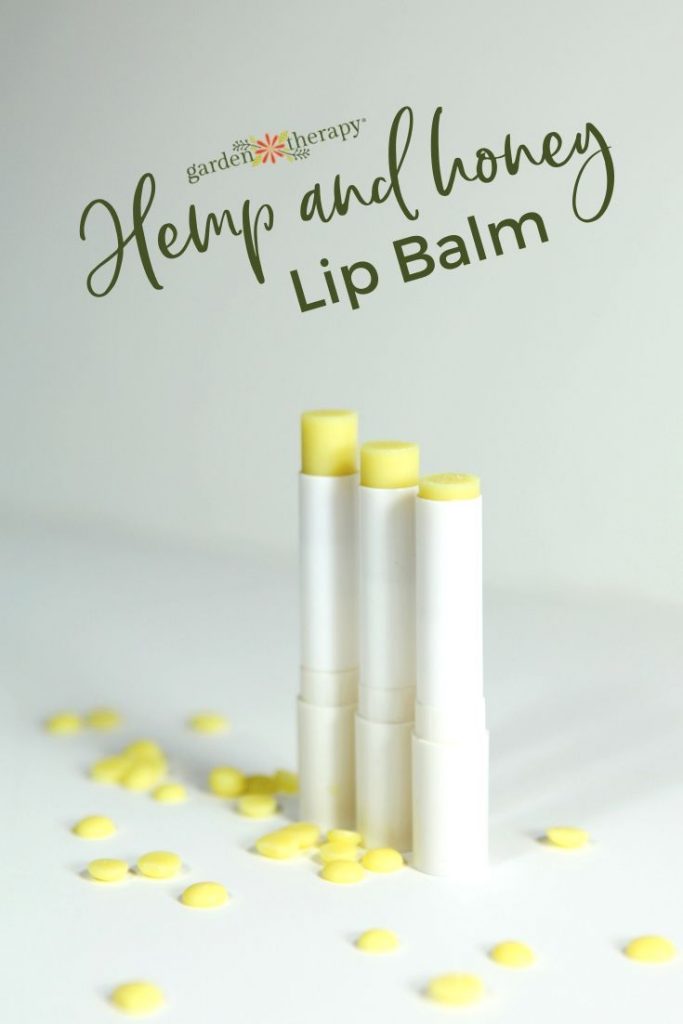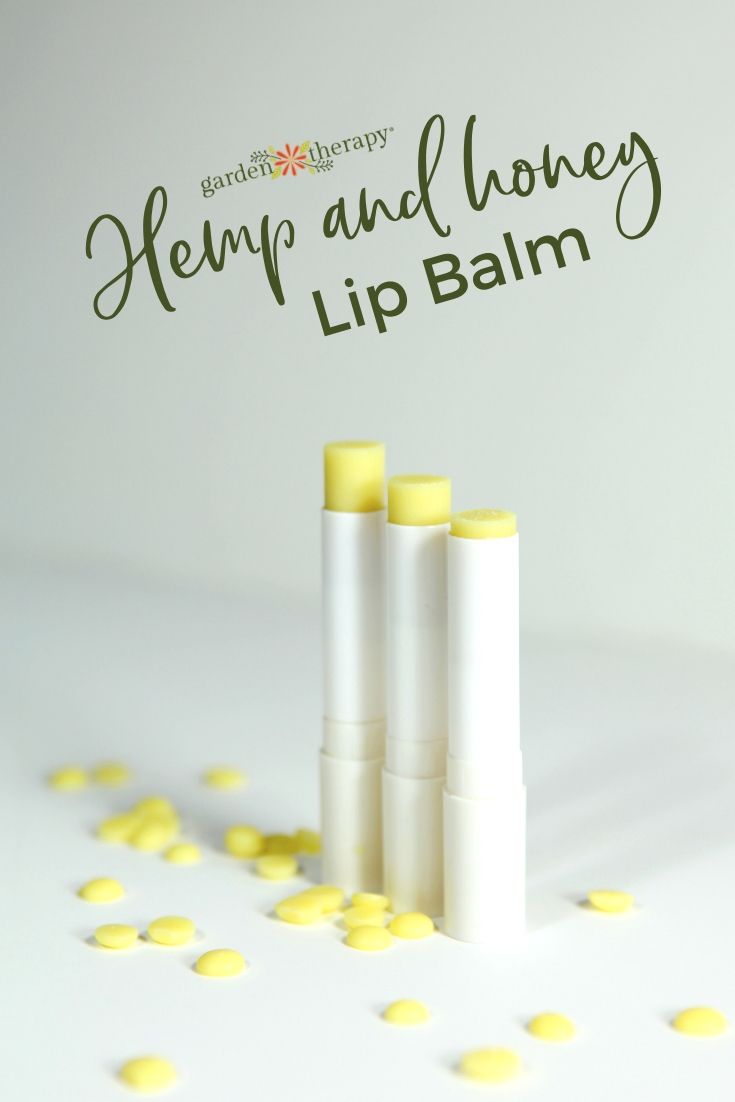 For ages now I've been making manuka honey lip balm because of the extraordinary healing properties of the magical golden goop. Hailing from New Zealand, manuka honey comes from bees that pollinate the Leptospermum scoparium, a shrub or small tree that can grow up to 4m tall with profuse star-shaped flowers. Manuka honey is claimed to have anti-bacterial, anti-fungal, and anti-microbial properties. Applied topically, it is said to promote healing and reduce inflammation, with some sources saying it even prevents or heals the cold sore virus. While I'm not able to quantify these claims, I can say that it makes a darn good lip balm and that's good enough for me.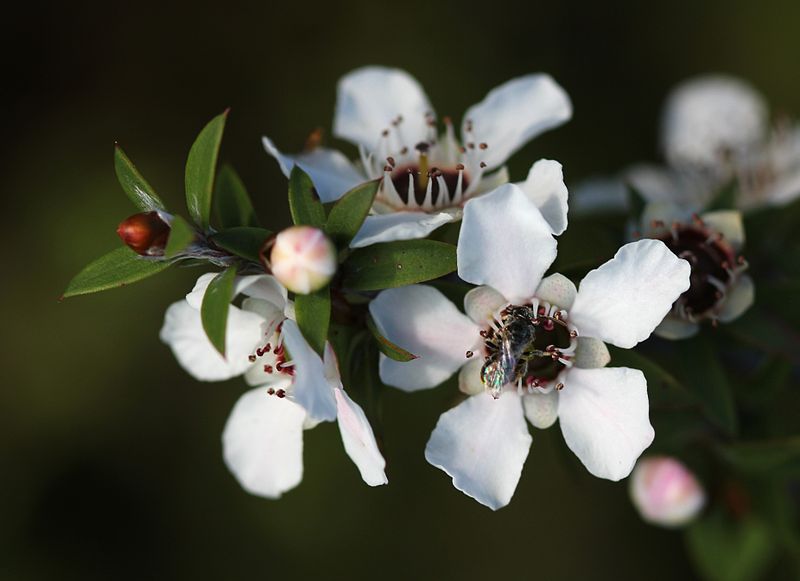 Photo credit: 
Avenue
 Raw manuka honey is rated using "Unique Manuka Factor" (UMF) that rates the antibacterial factor. I generally use UMF 16+ as that is the highest that is sold in these parts.
Now the book clearly states that this recipe makes a softer lip balm, suitable little pots not tubes, but since I only had tubes I added more beeswax and some carnauba wax. It is still a bit soft but holds up fine in the tubes if you don't smash it on your lips like my dear husband did this morning. The worst that'll happen if you are a bit rough is you'll get a bit too much applied but it will still hold its shape.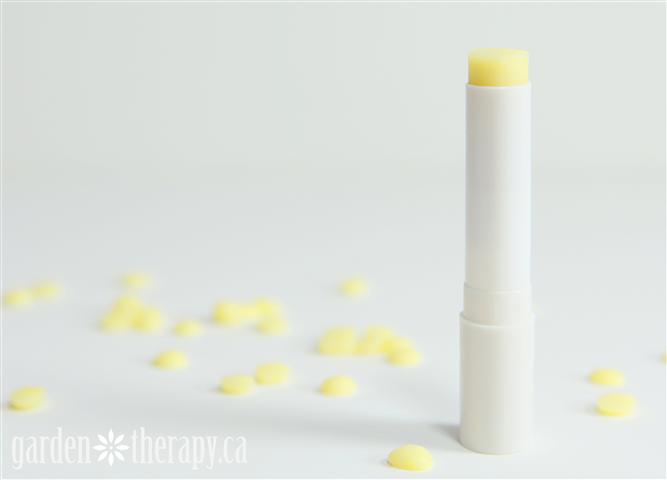 Hemp & Honey Lip Balm
adapted from A Green Guide to Natural Beauty recipe p. 65
Ingredients:
Equipment
Double boiler
Metal spoon
Small glass jug
12 lip balm tubes or 4 pots
Digital kitchen scale (this wasn't listed in the recipe but it is essential for weighing your ingredients)
Milk frother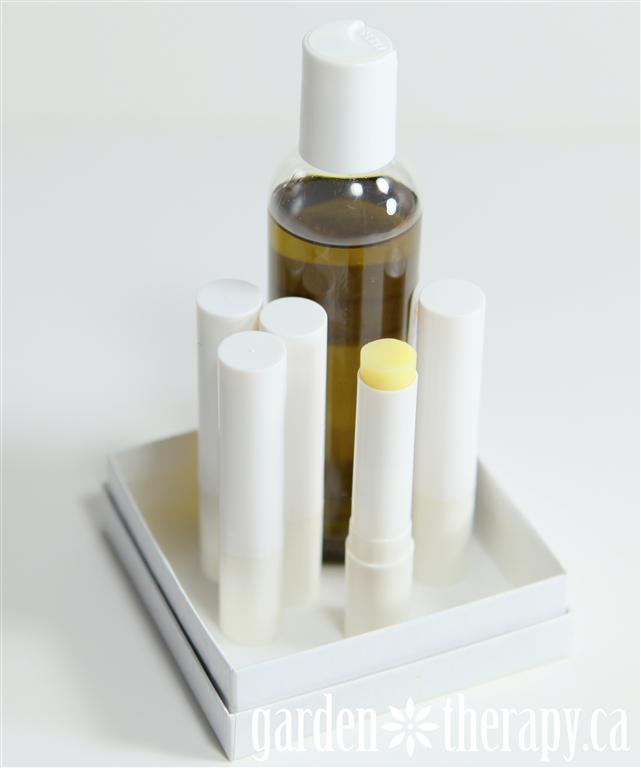 Instructions:
1. Melt the beeswax, carnauba wax, cocoa butter & shea butter in the double boiler along with the almond oil.
2. Add hemp oil and honey and stir until liquid. The recipe notes that as honey is not soluble with oil, it won't totally dissolve with heating and needs to be mixed with the milk frother.
3. Remove from heat, add essential oils, and blend with the frother while the mixture cools but still pourable.
4. Pour into tubes and leave untouched to set.

Review 4.5/5
Almost perfect! This recipe is really wonderful and made a very moisturizing lip balm that feels silky and lasts a really long time, hours actually.
There were two small issues that added up to the half point from perfect rating. First, the hemp oil aroma is, well, hempy. Yick. So that's why I added the essential oils. I wish the honey had a stronger aroma but…the second issue was that they honey really doesn't combine that well. I'm pretty used to this from making lots of honey lip balm. In my experience the honey sinks to the bottom of your jug, even with mixing constantly, and by the time you fill the last tube it's just a sticky honey mess (shown below). There is definitely some honey in the rest of the tubes though, you can tell just by licking your lips.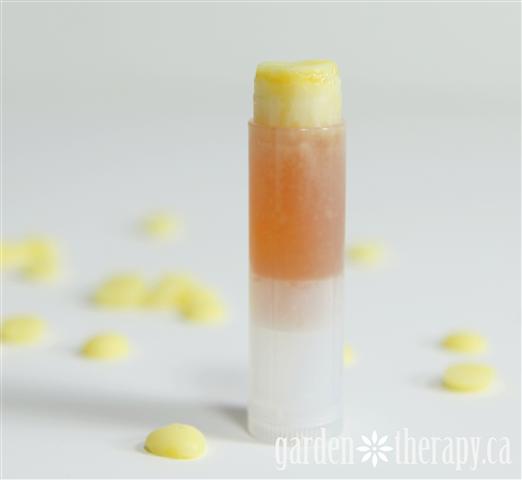 There are also a few other interesting looking recipes in the book: a bee-free version, cocoa butter lip balm sticks, and chocolate orange lip pots (um, yummy). Please drop me a note if you try any of these, I'd love to hear all about it.
Previous recipes tried from this book were the Apricot Face Scrub (2/5) and Mango Lime Body Butter (5/5).
Please check out the Garden Therapy Book Club page for more information on our next book, Weekend Handmade.