Pumpkin carving is great when it's simple, spooky, or silly, but pumpkin carving can certainly also be on a whole new level of sophistication. Trade in your usual go-to design for delicate florals or owl silhouettes and give your Jack-O-Lanterns a modern makeover this year with these elegant, artistic ideas. Treating those orange globes as canvases for the season is all the rage, and here are a few designs to get you started on your own work of art from Martha Stewart Living's October issue.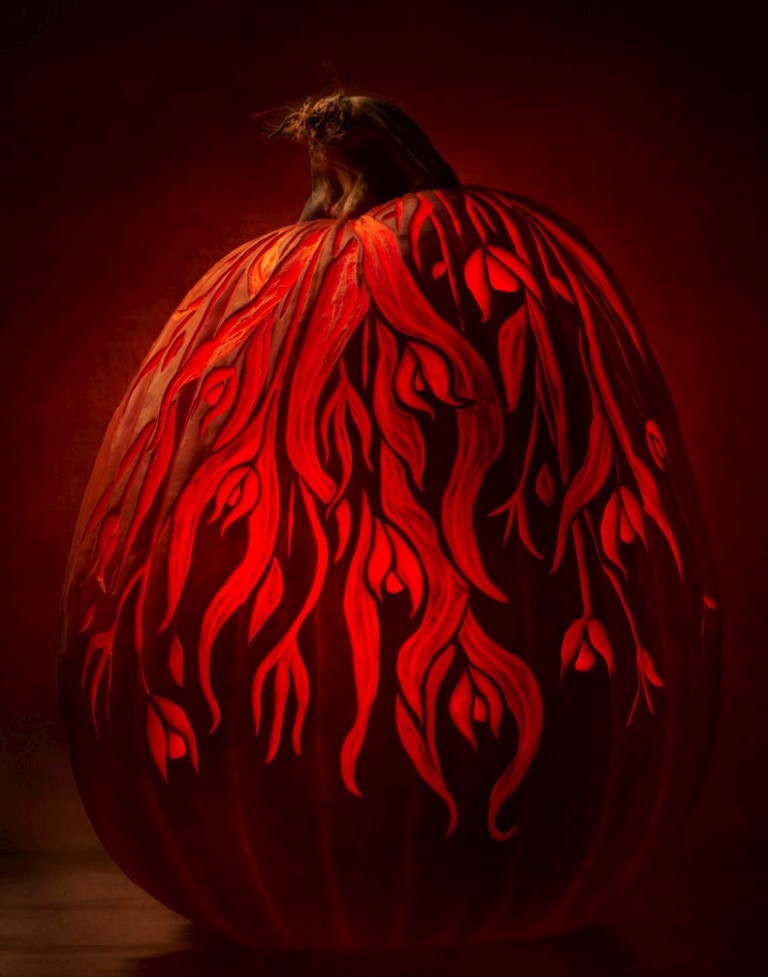 The foliage that flows down this pumpkin looks like flames or lava when the pumpkin is lit. Beautiful! These designs were created as clip-art by Martha Stewart Living crafts editor Marcie McGoldrick, and professional carver Marc Evan. All photographs were done by the talented YASU + JUNKO. Aren't they amazing?!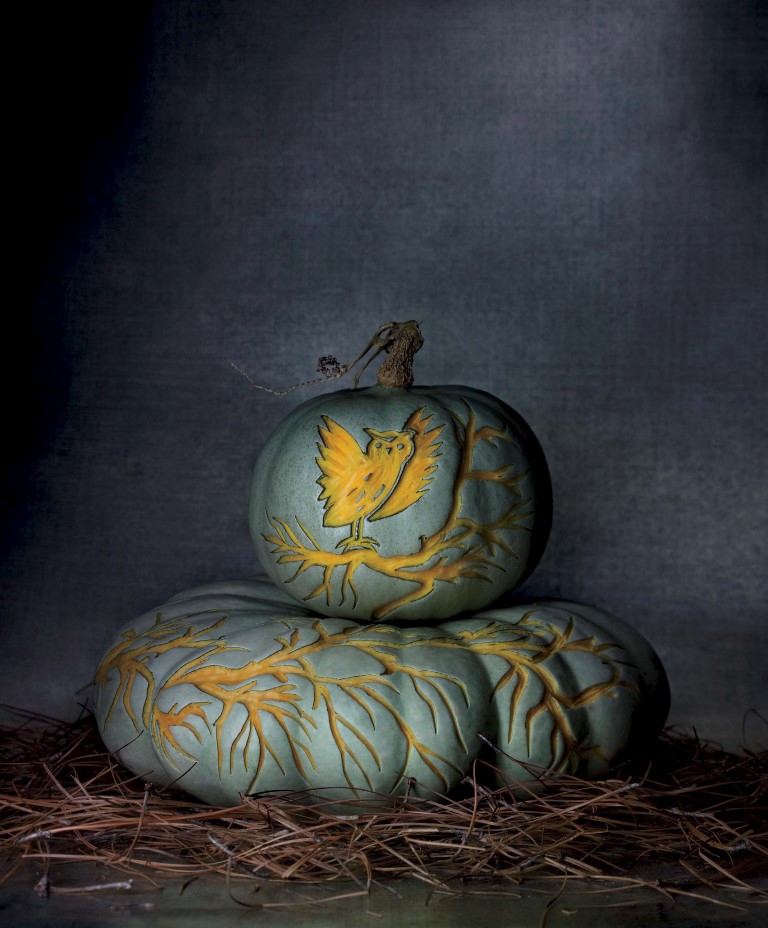 The blue pumpkins look stunning when the orange flesh below is revealed.
Floral designs are enhanced with a drill hole all the way through to let a pinhole of candle light escape, giving each flower a defined center.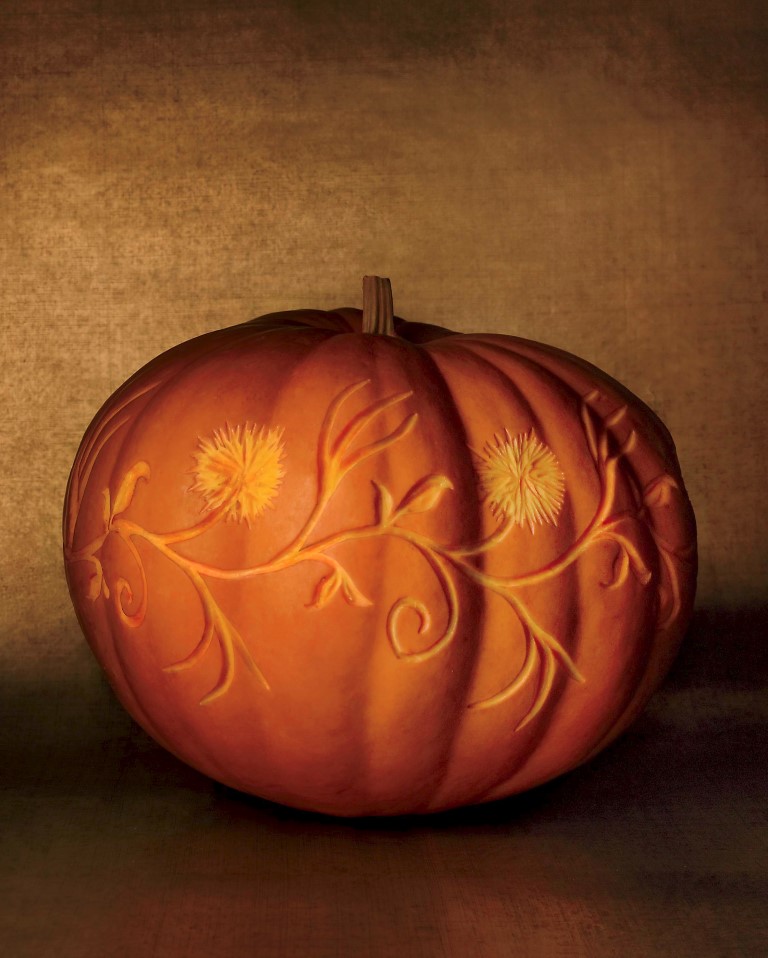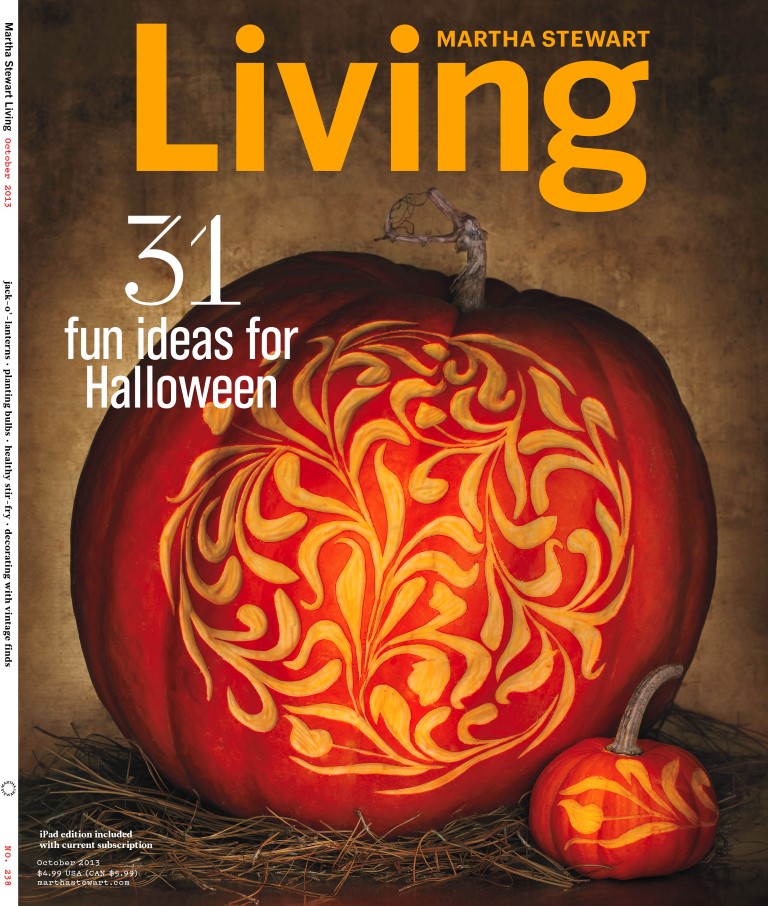 Photos by Yasu + Junko. Courtesy of Martha Stewart Living. Copyright © 2013. For more Halloween ideas, check out www.marthastewart.com.