Outdoor Chair Planter Project
This sunny chair planter is just the thing to showcase a stunning annual display in a hidden part of the garden. Here is it's story…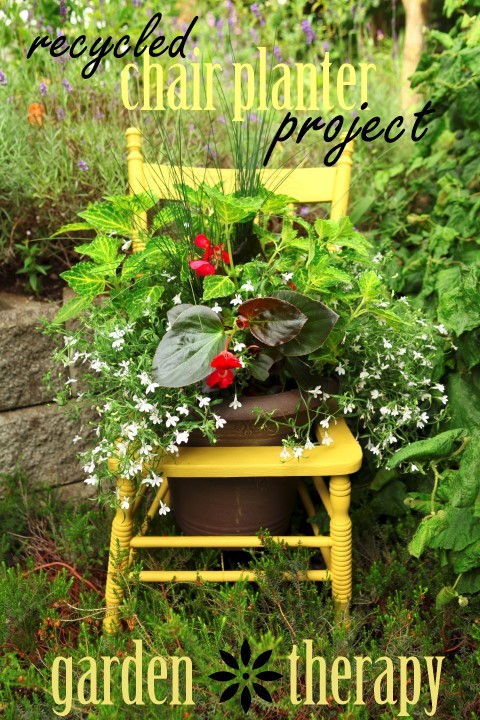 Not long ago I happened to see a beat up old wooden chair out in the back alley. It had no seat, the rungs were broken and unglued; it sat toppled over looking a bit sad. But not to me! I saw the beautiful details in the wood and had a vision for giving it a new life in the garden.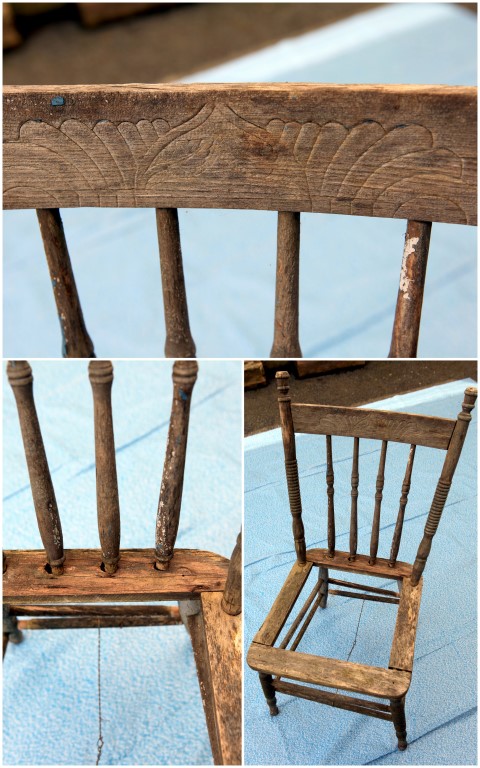 It wasn't long after that I received a box full of mixed goodies from 3M to try out. Actually, what arrived couldn't have been more perfect to repair this former beauty. Here is what was included in the kit: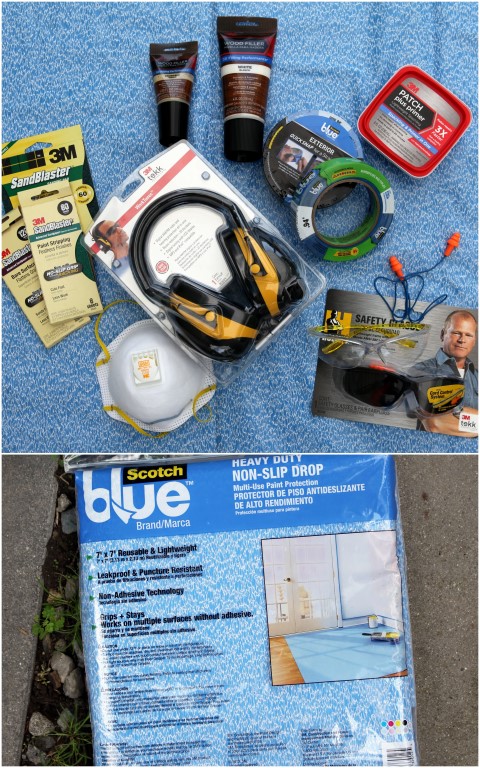 If you have the luck to happen by an old broken down chair with too much personality to throw out, here is the process that we used to make this cheery planter.
Materials
old wooden chair
ScotchBlue™ Drop Cloth
Holmes Workwear Premium Safety Eyewear
3M Sandblaster Sandpaper in 60 grit, 80 grit, and 120 grit
3M TEKK Protection Sanding and Fiberglass Valved Respirator
wood glue
screwdriver
3M Wood Filler
strap clamp and ScotchBlue Exterior Painter's Tape
exterior wood paint with primer
paintbrush
decorative container garden containing plants and container soil in a pot
Directions
1. Pull apart any of the loose parts of the chair to see what you are working with. If the chair has a seat, use a screwdriver to remove it. Use 3M™ Sandblaster™ Sandpaper in 80 grit to take off any remaining bits of glue, paint, or dirt on both the hole and peg of the chair rungs and legs. With older furniture that may have remnants of lead paint, it best to use 3M™ TEKK Protection Sanding and Fiberglass Valved Respirator while sanding. Regardless of the age of the chair, it's best to use protection so mask up!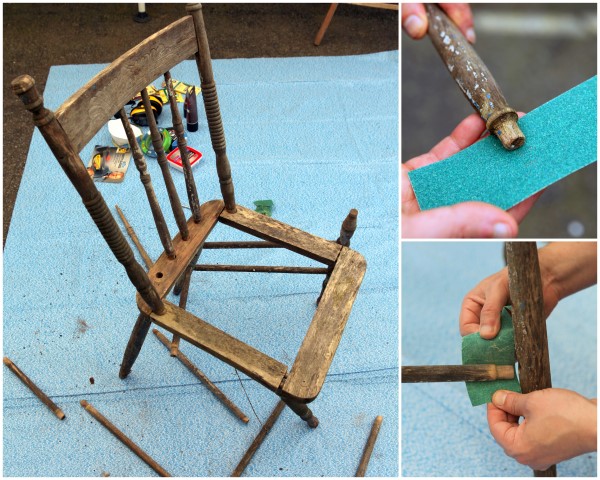 2. Use wood glue to secure all the parts back into place and strengthen any joints that are loosening.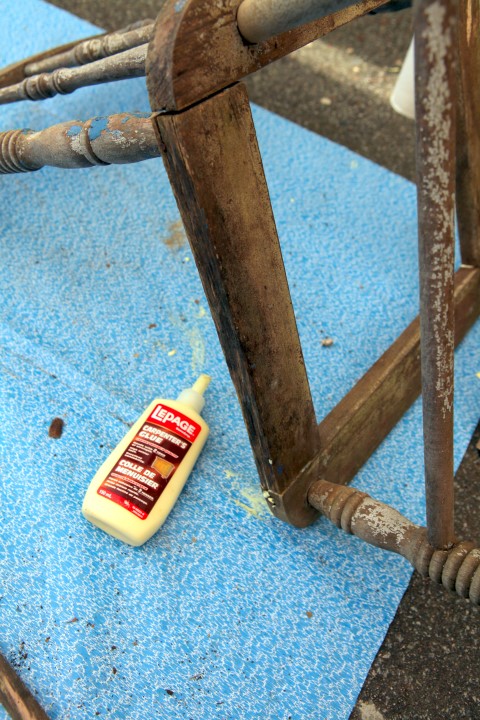 3. Tighten the screws holding the chair together and replace any missing hardware.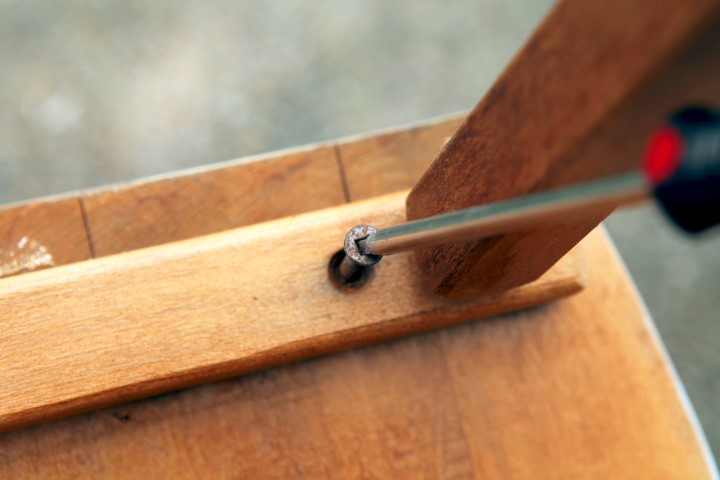 4. Use a strap clamp and 3M™ Exterior Tape to hold the joints together while the wood glue dries.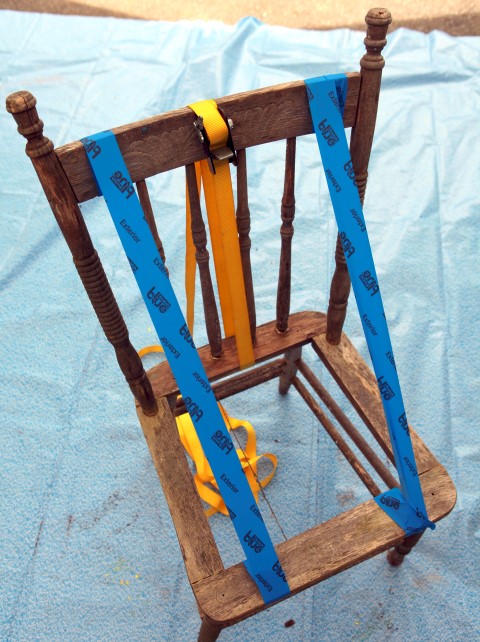 5. Fill any nicks, grooves, or holes with 3M™ Wood Filler. Sand when dry to smooth out.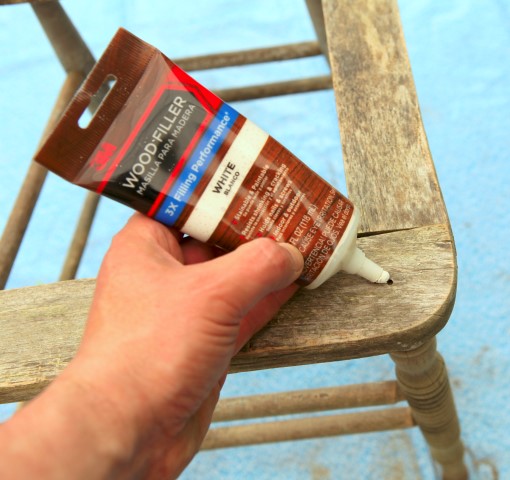 6. Prep the chair now for painting by sanding off any loose paint or debris on the wood with course 3M™ 60 grit SandBlaster™ Sandpaper. Wipe with a damp cloth to remove all sanding dust.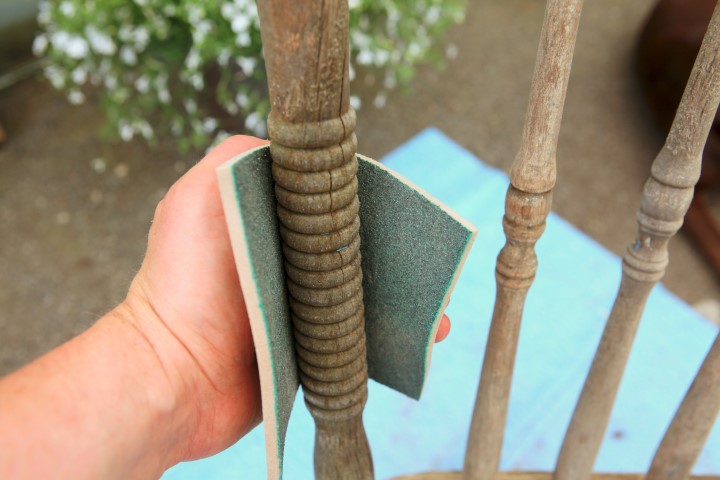 7. Paint the chair with a exterior wood paint with primer, or prime the wood surface before painting your chosen colour. We used a flat paint in "lemongrass" which looks like a bright sunny yellow in the garden. I didn't use a heavy hand with the paint on some of the details so they would stand out. On most other areas I gave it a few coats to ensure that the planter would stand up to the elements.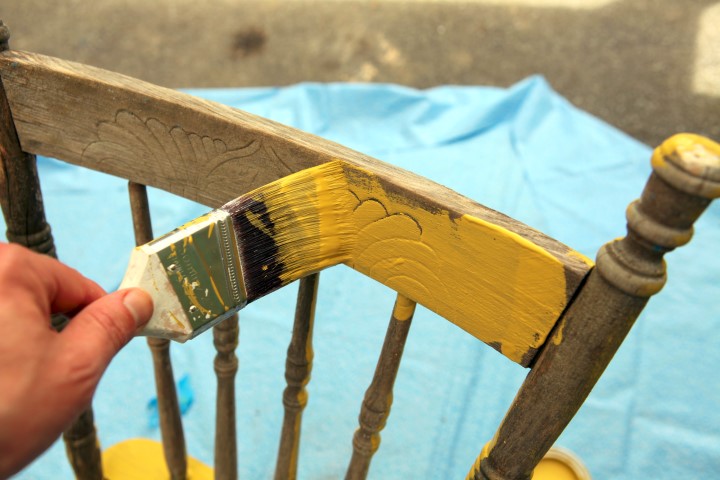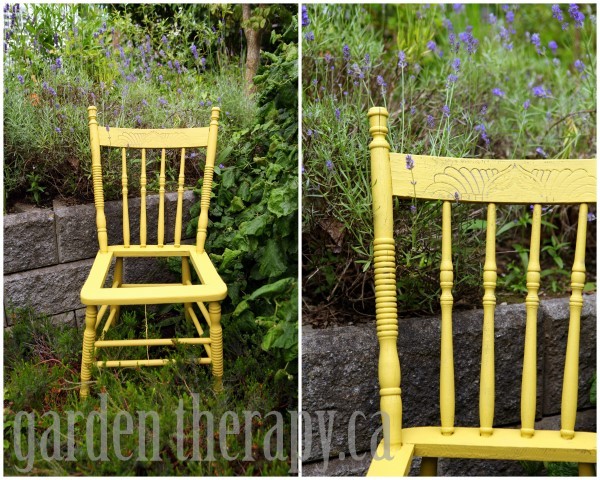 8. Time to dress it up! It shouldn't be too difficult to find a pot that is wider at the top than the bottom, and that also fits into your chair. Choose a decorative pot that compliments the chair, as this bronze pot pulls out the details and the colour of the decorative trim of the chair.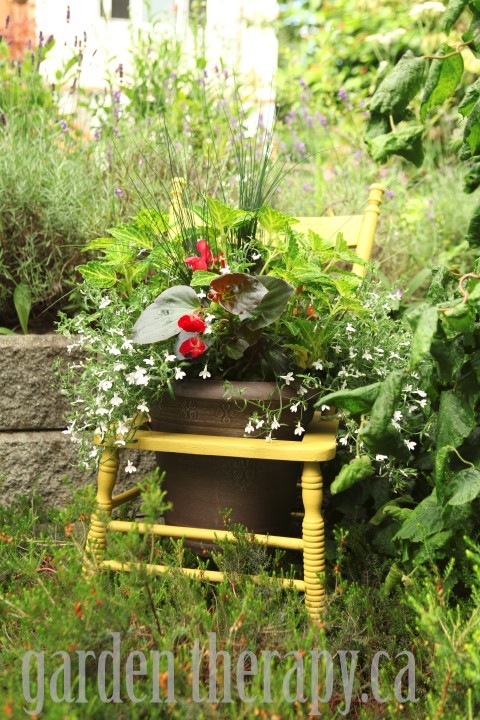 9. Fill your planter packed full with annuals as this one is, with begonias, coleus, and lobelia, with some rush or grasses for height. You may choose perennials or edibles instead, whatever you want to showcase in your chair. Pick a pallet colour for your planter that contrasts the chair and set it up in a corner of the garden to add a little pick me up.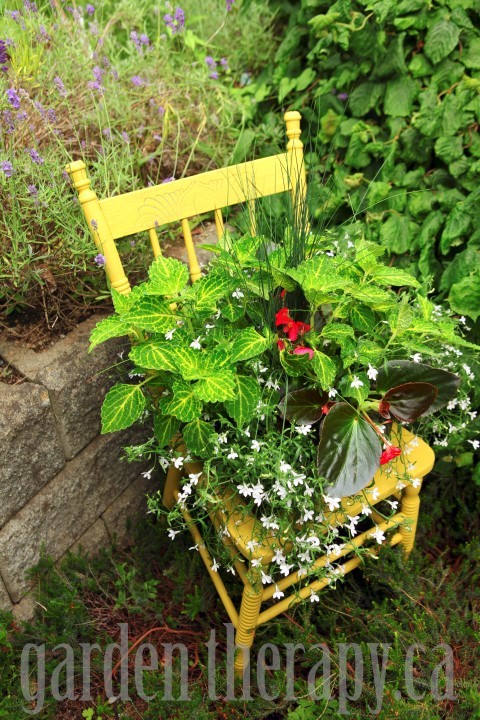 Disclaimer: I am proud to have been included in the 2013 3M™ DIY Program as a 3M™ DIY Blogger. While this post was sponsored by 3M™ and materials listed in the project were provided at no cost, the project ideas, instructions, and opinions expressed are my own. Get more inspiration from top DIY bloggers at 3MDIY.com.