Succulents are a creative gardener's dream! They come in all sorts of shapes, sizes, and colors, and they thrive so well planted in so many different containers that you can come up with a million unique ways to grow and display these sweet little plants. Whether you want to grow them outdoors or in (or hang them on the door as a living wreath!), in tiny planters or large ones, these plants are the perfect way to find and show your unique gardening style. Some of the succulent projects in this list use living succulent plants in artistic ways, while some of them draw on succulents as inspiration to create art made from different materials.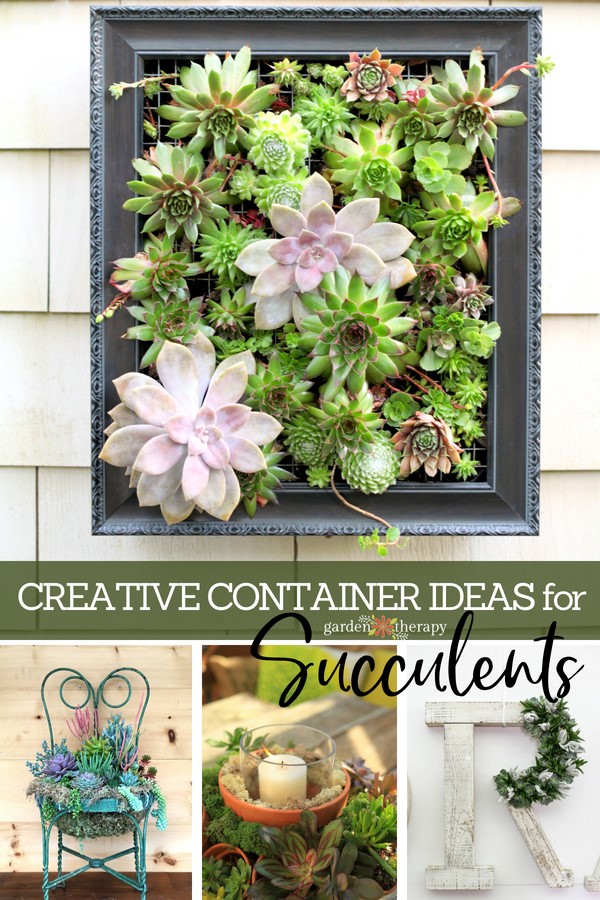 This lush succulent planter is a fun and funky way to repurpose an old chair that doesn't have a seat. If people can't sit in it anymore, succulents can! Choose a wide variety of succulents in different colors, sizes, and shapes, planting the tallest ones at the back for the most pleasing design.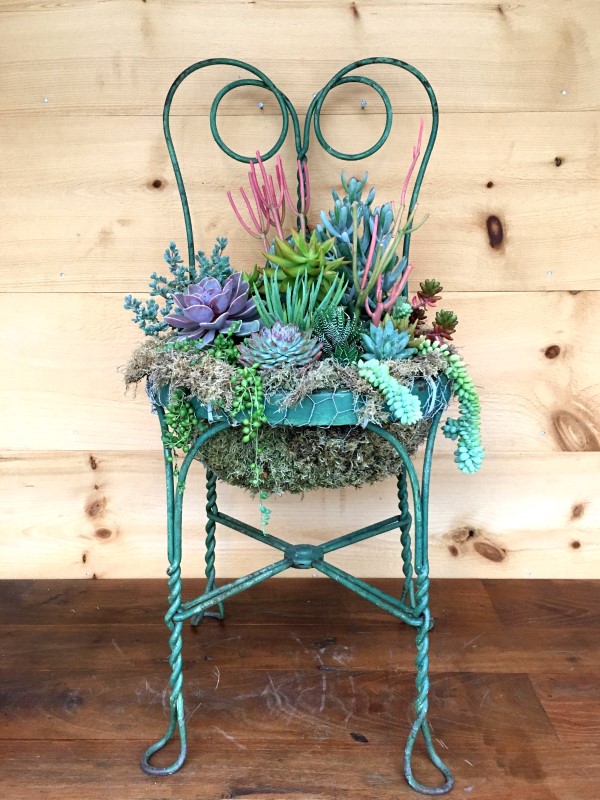 Wooden Letters
Add succulents to wooden letters for some fresh decor. Cover the whole letter or just choose part of it for a focal point.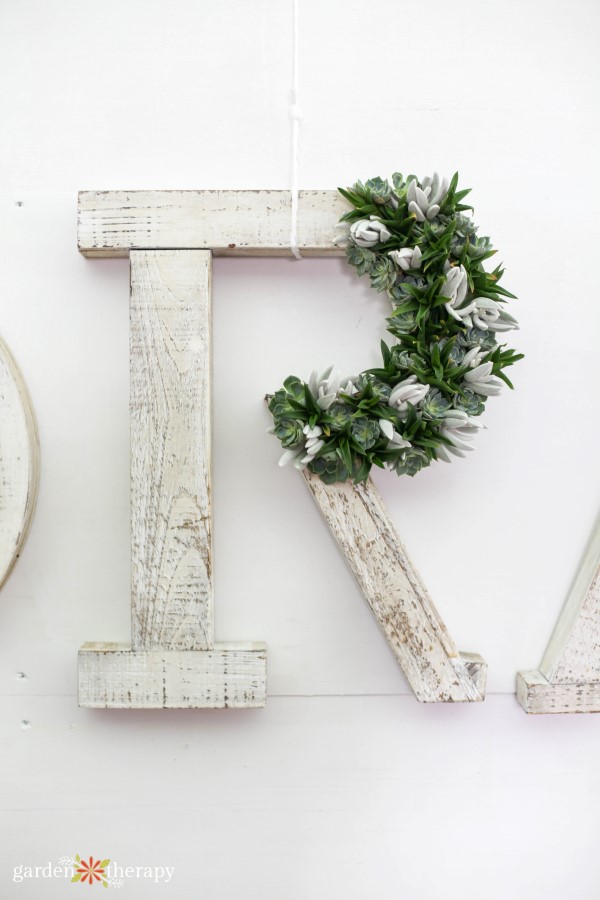 This heart-shaped succulent planter is a sweet gift at any time of year! It's planted in a tin leftover from Valentine's chocolates. Not many plants would grow in such a shallow container, but succulents thrive and look gorgeous.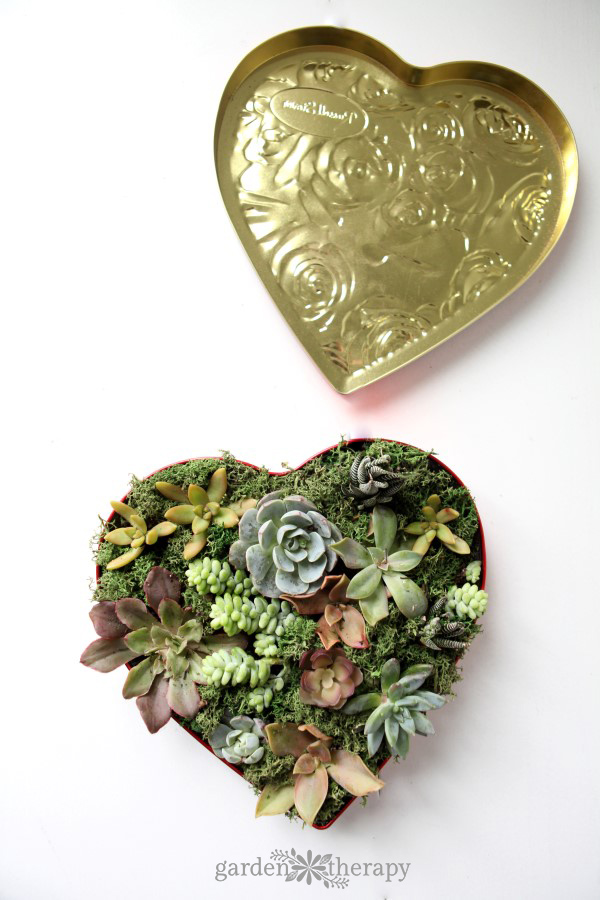 These adorable snow globes are made using recycled jars and artificial succulents. They have all the whimsy and nostalgia of a traditional snow globe, but with a modern, garden-themed twist!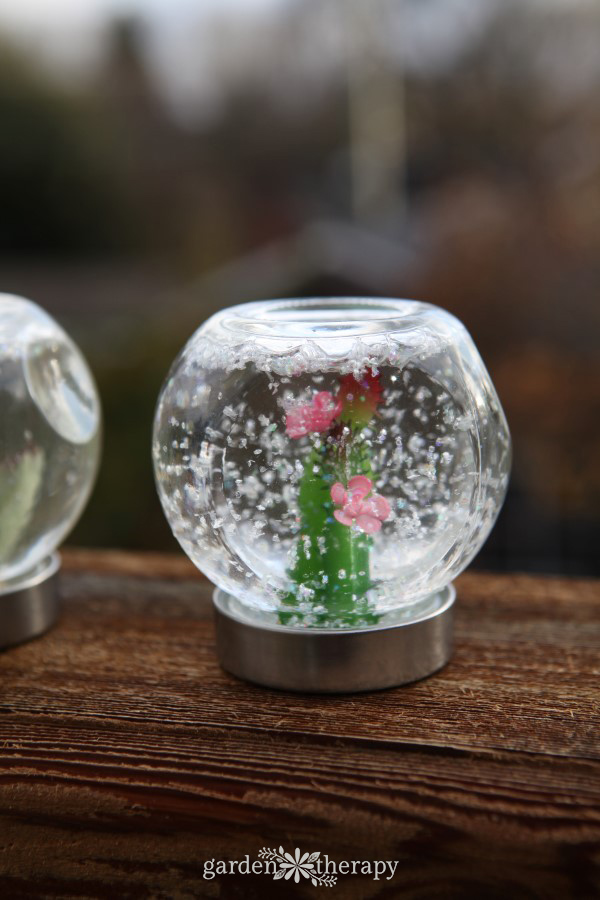 Lion's Head Planter
I love how my succulents look atop this lion's head planter! Succulents are gorgeous but simple enough to compliment an ornate planter like this one without making it look too busy.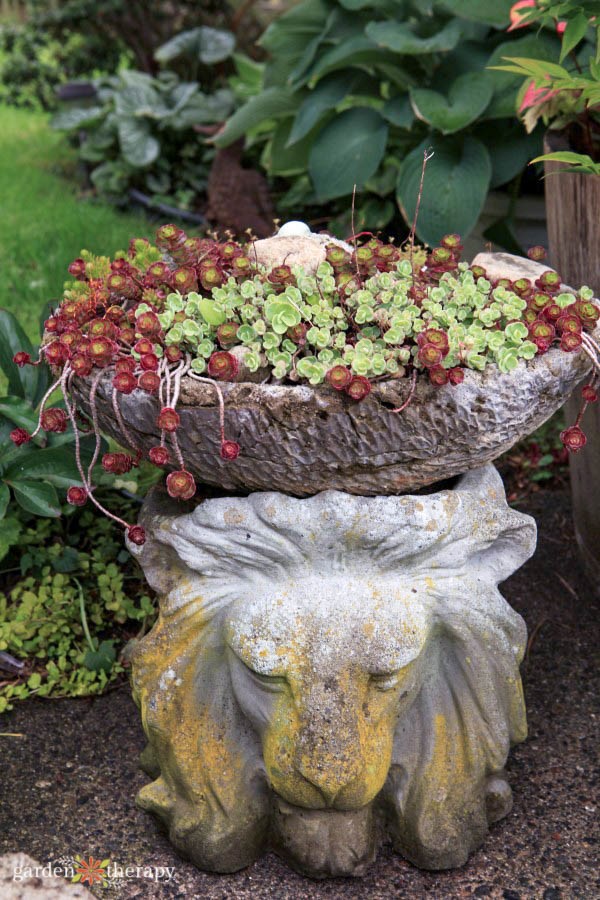 Small Zen gardens made with sand are used for practicing meditation by creating designs in the sand mindfully. We love that idea and wanted to create my own version with a little greenery. The Garden Therapy solution? Succulents!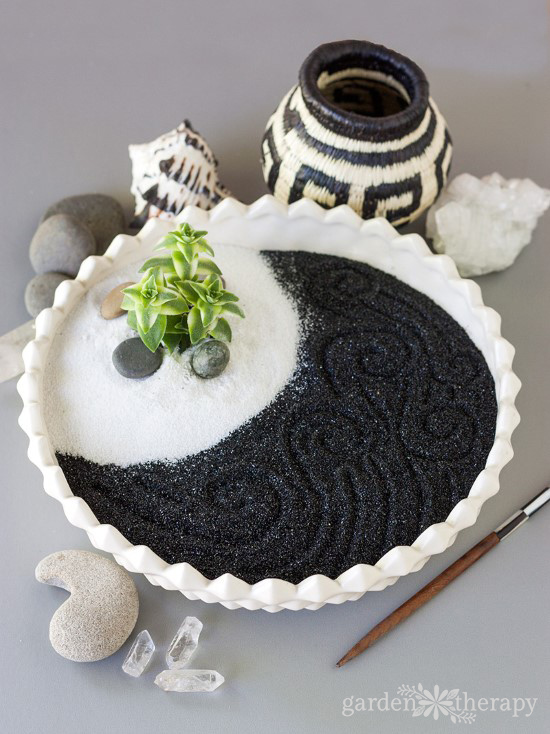 Salad Bowl Planter
For a sleek, minimalist display, plant succulents directly into a bowl. As they grow, the succulents will start to trail over the edges and down the sides a bit, making it look even better.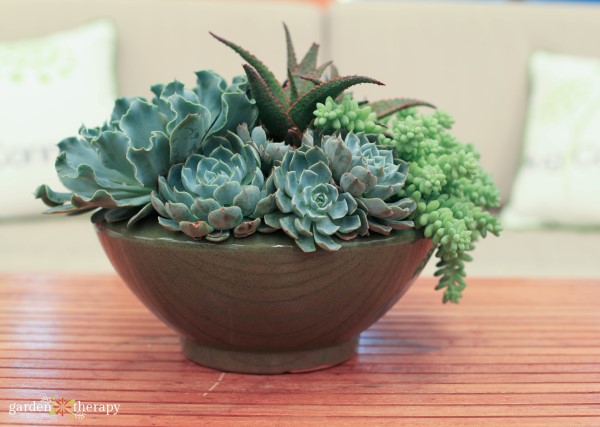 Many succulents look like a starburst, with their pointy leaves and rosette shapes. This upcycled star-shaped planter looks beautiful planted with a galaxy of succulents in different colors.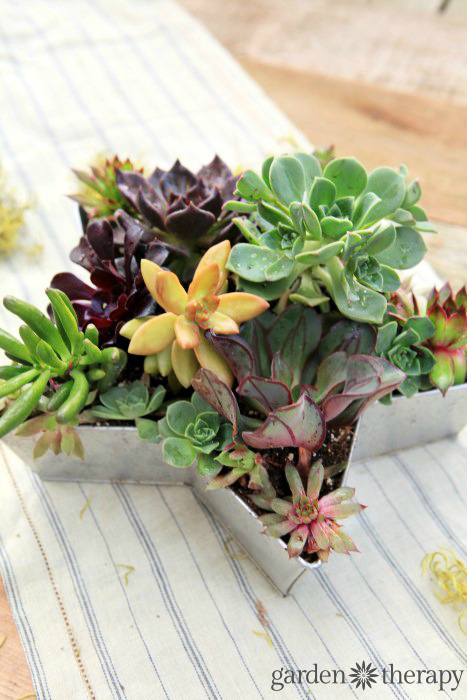 We love succulents and we love making candles, so obviously we have a succulent candle project! You won't believe how easy these are to make. They make a great gift that will bring an instant smile to any fellow succulent-lover's face.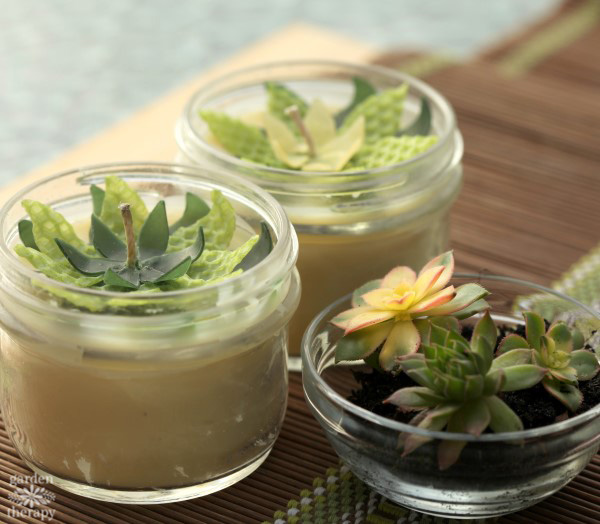 Pretty vintage birdcages seem to be everywhere these days. They make a lovely hanging planter. Grow succulents inside and watch them trail down elegantly. Hang just one of these in the backyard for a beautiful focal point, or make a bunch and hang them around to decorate a special outdoor event like a summer wedding.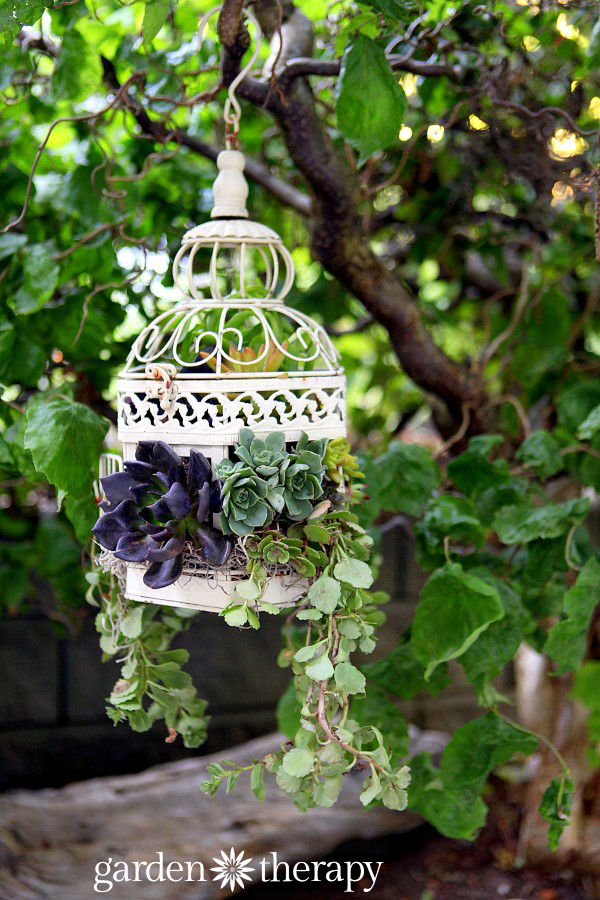 This gorgeous wreath is one of our favorite succulent projects because it is just so lush and vibrant. Living wreaths are wonderful because they are like a mini garden on your door and they don't fade quickly like fresh wreaths can. Succulents will root and grow right in a wreath form and they will spread and fill in as the plants get more established.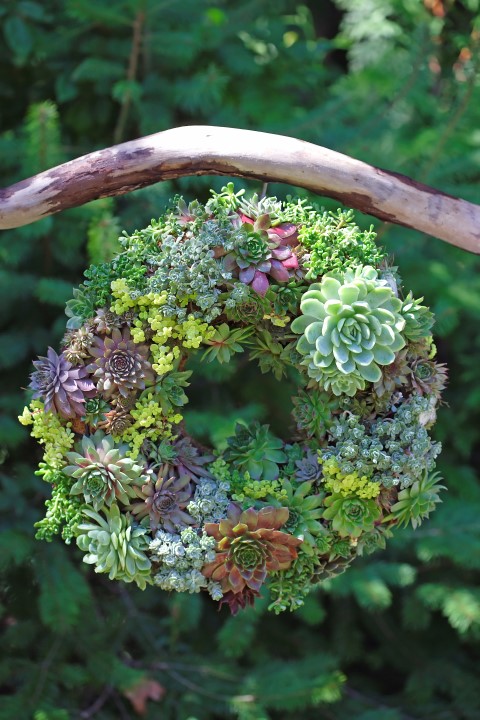 You can also make a succulent wreath using a grapevine base, you will just need to refresh the plants every now and then to keep it looking its best!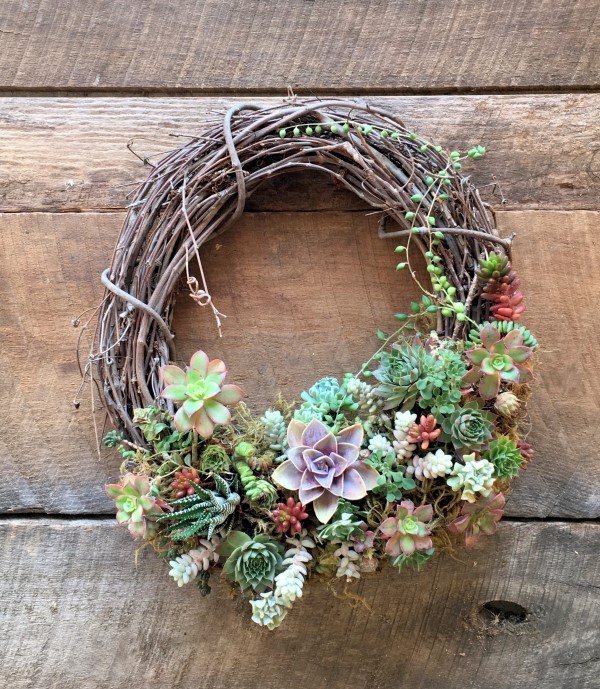 Watercolor paint yields distinctive, loose brushstrokes and transparent colors that can be layered and combined in interesting ways. It can be a tricky technique to get started with, but this simple step-by-step tutorial and succulent template make it easy to create your own succulent-inspired work of art.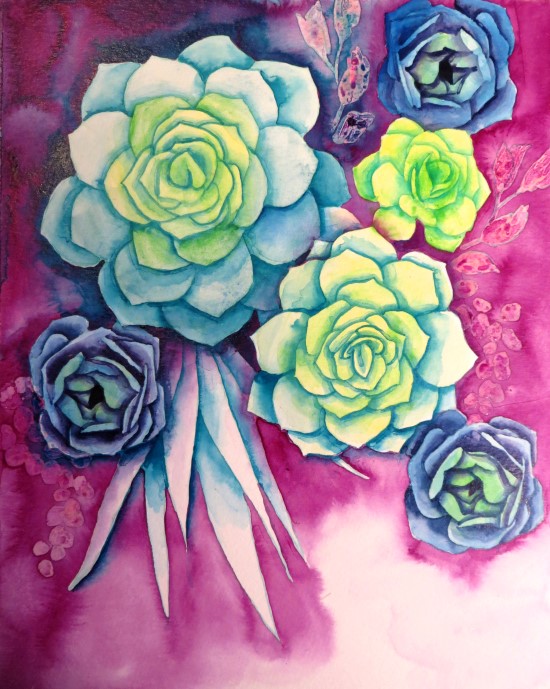 Succulent Frame
If you want something more unique than a framed painting, how about framing some living plants? You can see how I made this picture perfect succulent artwork in my book Garden Made.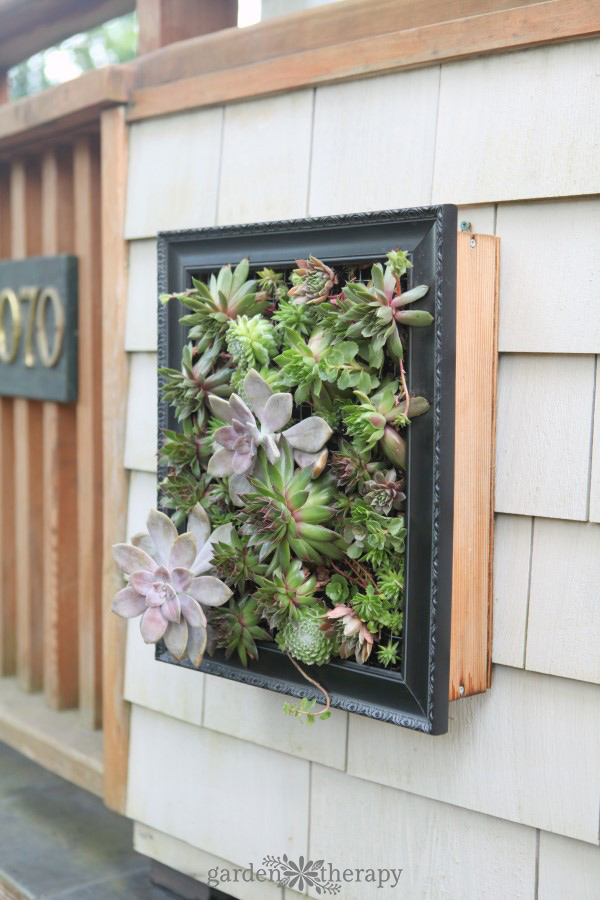 A collection of extra flowerpots, a simple white pillar candle, and assorted succulents come together to make this rustic and unique centerpiece. Set it up on an outdoor table and wow everyone who visits your patio this summer.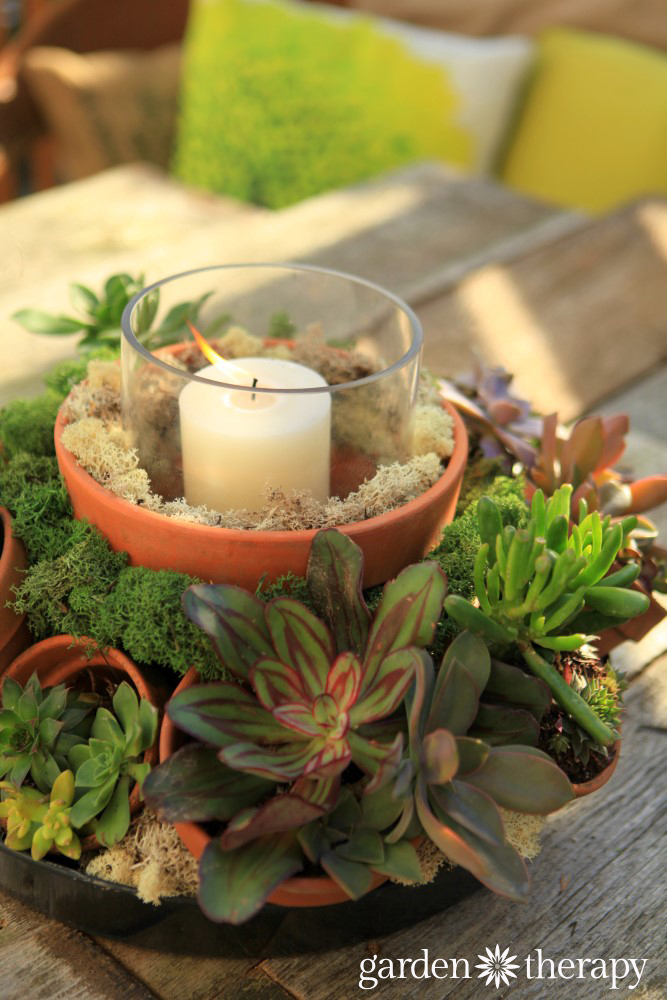 All of these succulent projects are just a small sample of what you could create with succulents if you use your imagination! If you make any of these projects or come up with your own idea using any of these as inspiration, please send us a photo or tell us about it in the comments.
Find Plenty More About Succulents Here: