Stunning Container Garden Design Anyone Can Do
Container garden design is flower arranging for live plants. Instead of arranging stems in water, you get to plant flowers in soil, creating an arrangement that will bloom and grow for many months. There are many gorgeous containers that you can purchase, but as it's my goal to get fingernails everywhere dirty, I want to show you how easy (and fun) it is to design your own!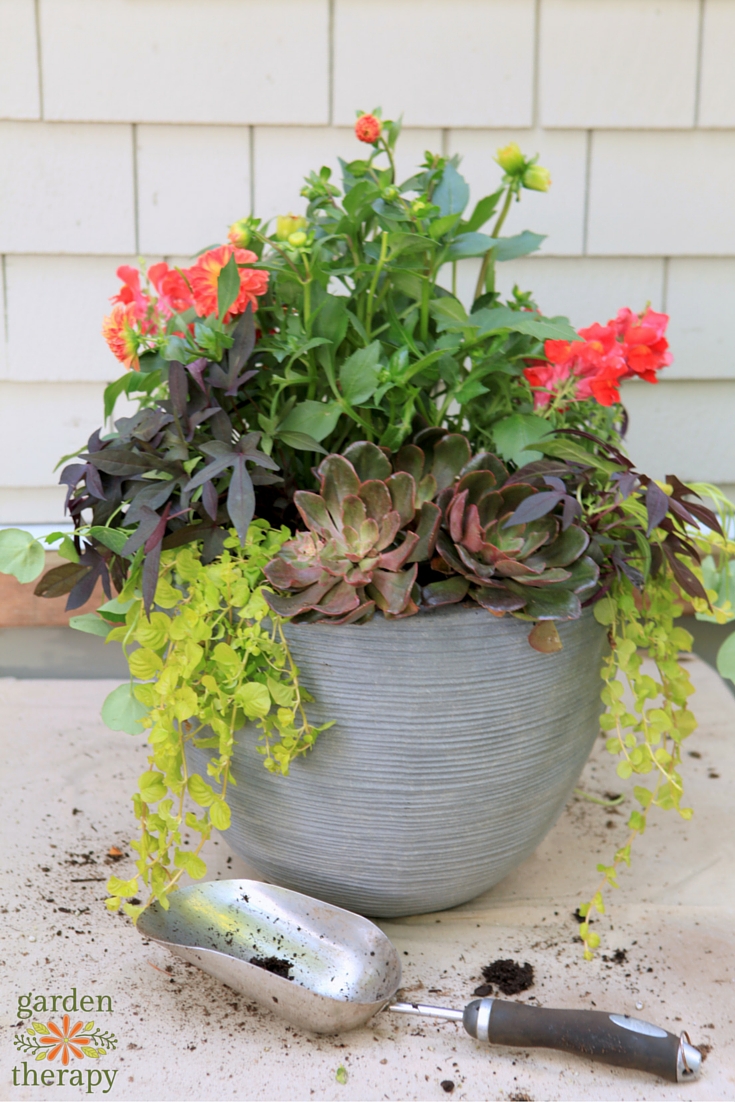 I wrote all about the 3 Steps for Stunning Container Gardens over on Lowe's Canada, including a bunch of tips and tricks to make you into a planter design master. You can see the steps, along with photos to help with visuals, plus plant lists AND container choices:
I was invited to visit the Lowe's in New Westminster, to look around the garden center for something to inspire me to write about. The huge garden center was packed full of pre-made planters and racks full of container plants. Inspiration was not a problem, but resistance was futile! I ended up leaving with two carts (yes, TWO shopping carts) full of plants and containers.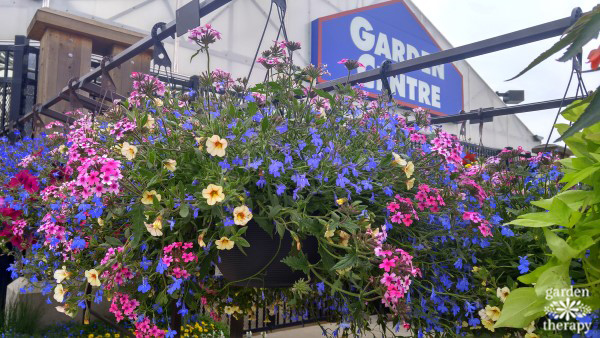 I used some of what I found at the store to do up the many containers around the Garden Therapy homestead. The one I was most in love with was the only one I was not able to show in that tour…until now! I can now reveal the sun-loving mixed planter I made up from my trip to Lowe's. Please visit my article over there to see how it's made and perhaps even pick up some tips to make beautiful containers at home.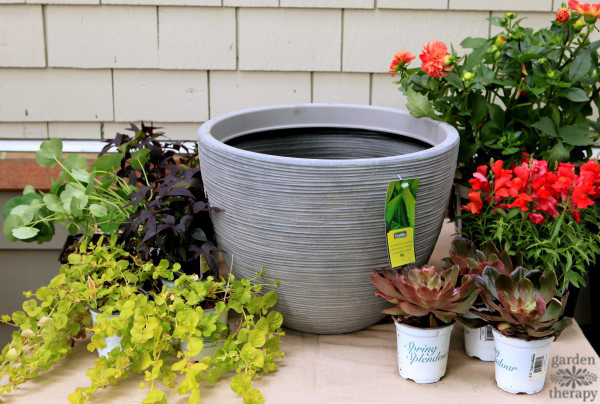 It's thanks to amazing companies like Lowe's Canada that hire me as a writer that I get to garden all day long. I hope you enjoy my article there and get a chance to read more articles from the other Lowe's Canada Bloggers.