Corn Husk Wrapped Mason Jar Vase
Thanksgiving time is here again! The holiday table can look elegant with the simple rustic addition of corn husks, jute twine, vintage mason jars, and some bright blooms.  Making a mason jar vase is simple. Adding personality is all up to what you can harvest!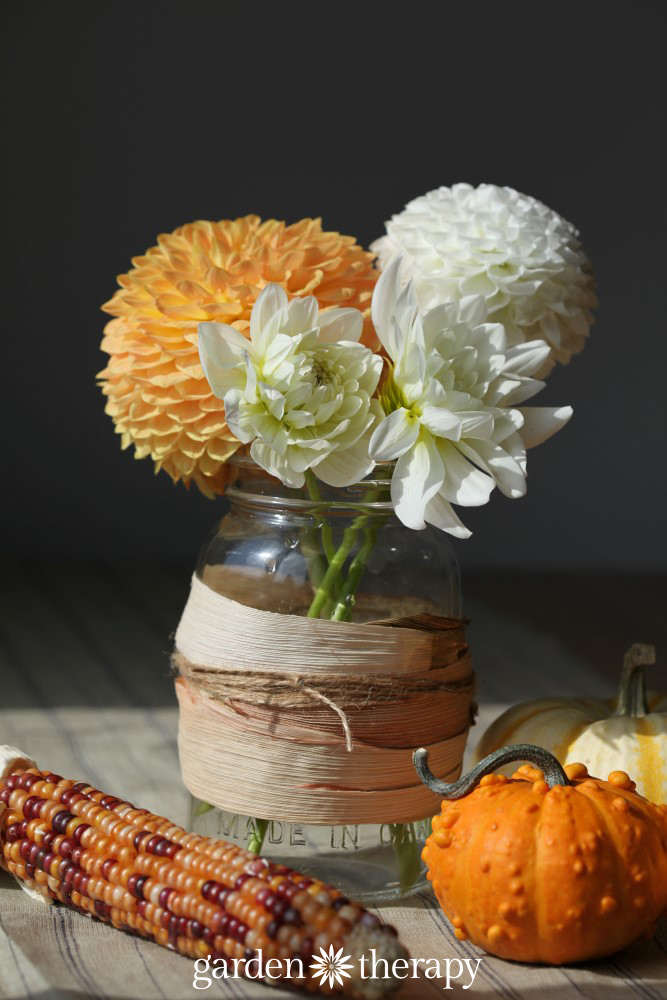 Whether you are setting the table for Thanksgiving or another fall feast, the garden provides brightly-colored treasures for this centerpiece. Collect some dried corn husks and jute twine to wrap a mason jar then fill with dahlias and place beside ornamental gourds.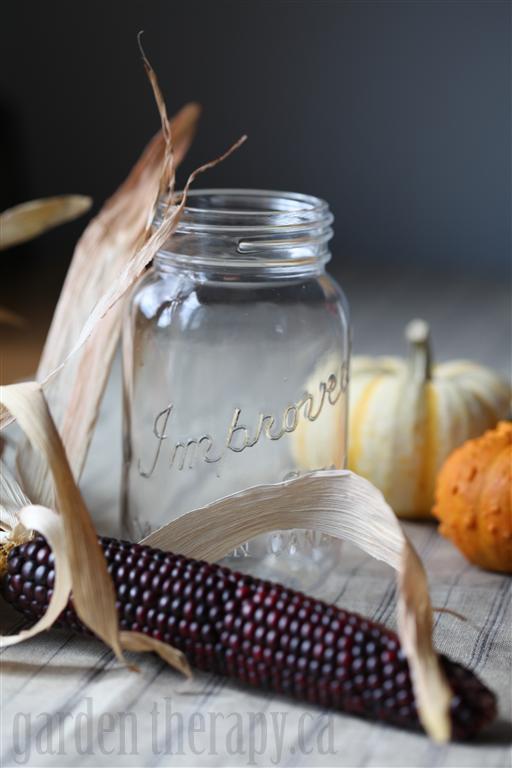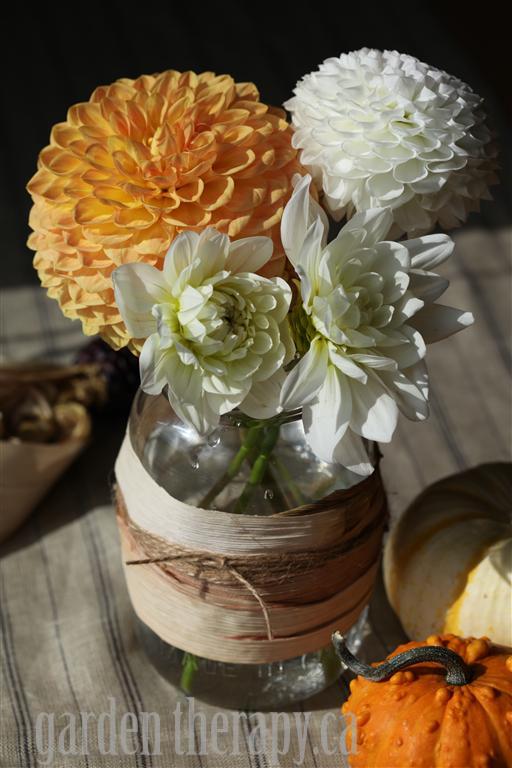 To wrap the mason jar, use some masking tape to secure the first few husks.  After that tuck the end of the top layer of husks into the folds of the first layers until the masking tape isn't visible   Secure with some jute twine and it's ready for the table in just 5 minutes!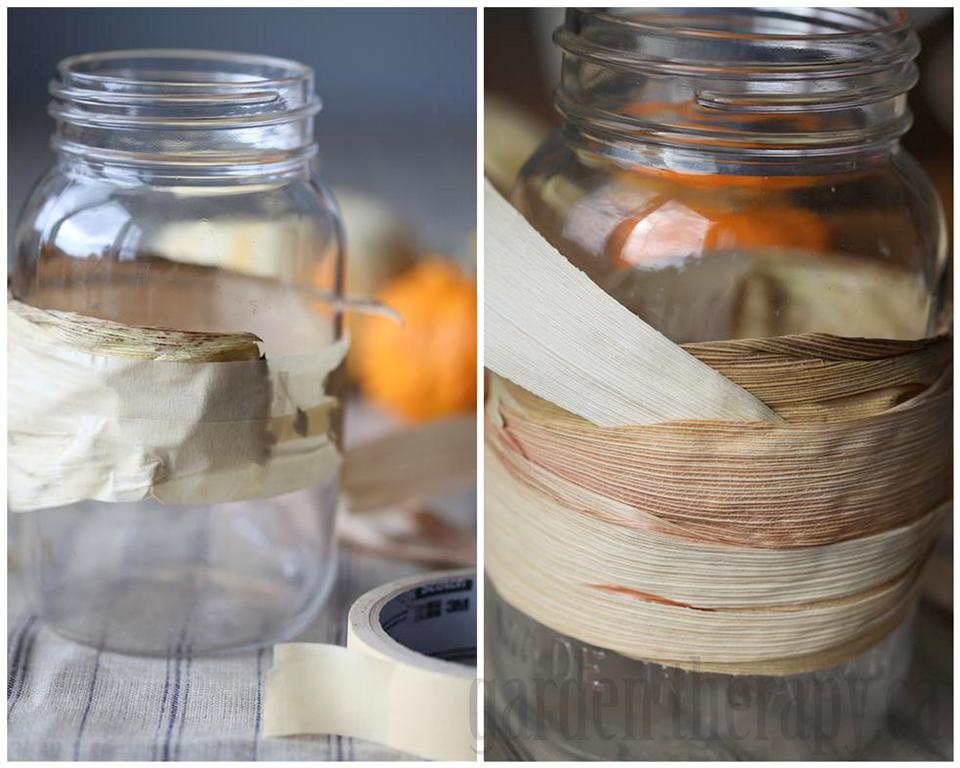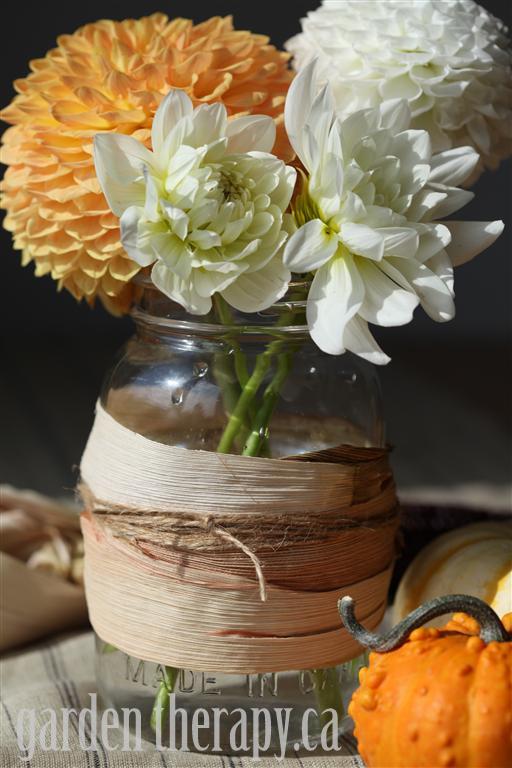 Pin it!