This sweet acorn necklace is made from an acorn found in the fall. Little acorn caps provide so many opportunities for nature-inspired craft projects, and this one is no exception. A tiny nest that you can wear around your neck is something that brings the fall and nature along with you wherever you go.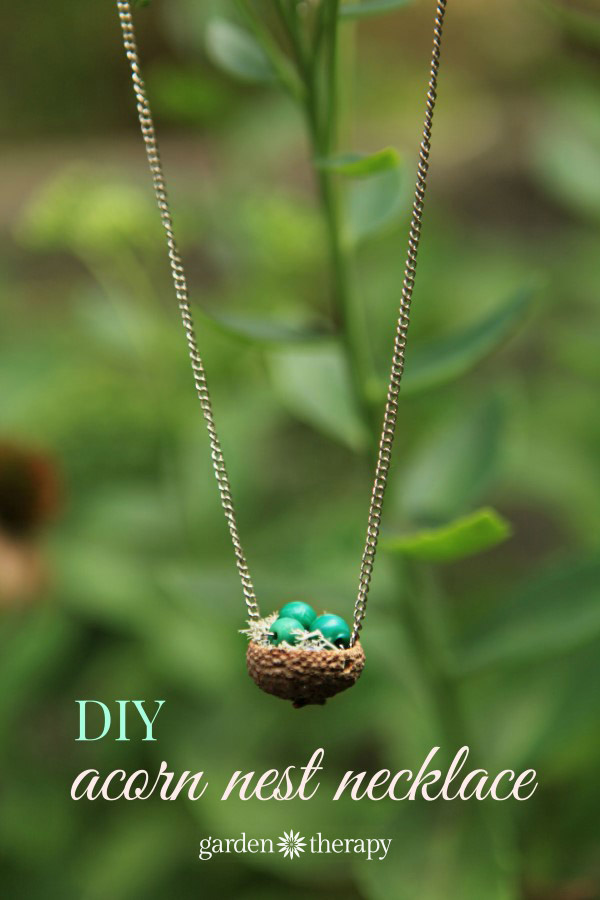 A little acorn nest necklace (nestlace?) project is simple to make, fun to wear, and also makes a great gift.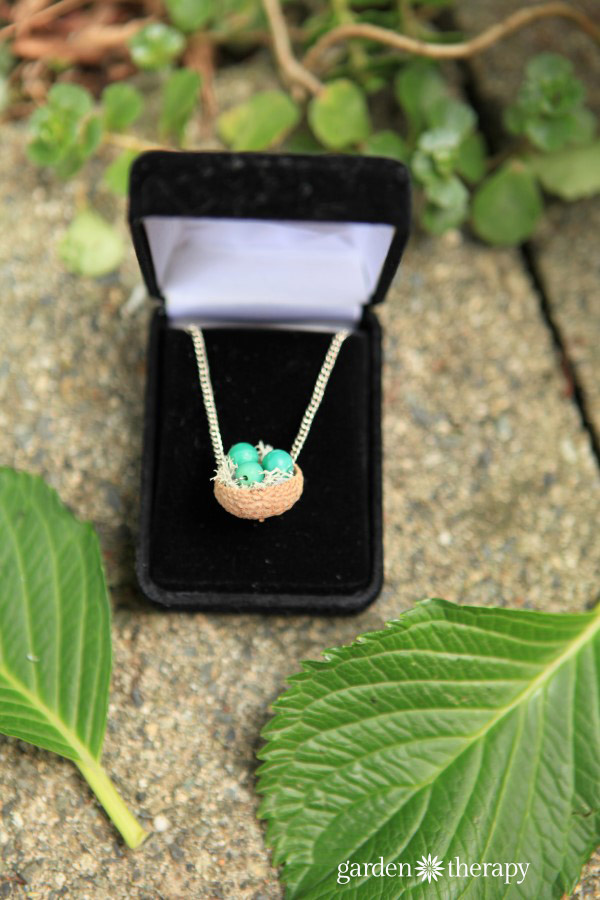 Related: acorn ornaments
Materials
Acorn cap
Old spoon or knife
Make it!
The first step is to look for acorn caps. You can look for oak acorns that have fallen in the late summer and early fall from the trees. Usually you can find them easily under these trees with the nuts removed by helpful squirrels.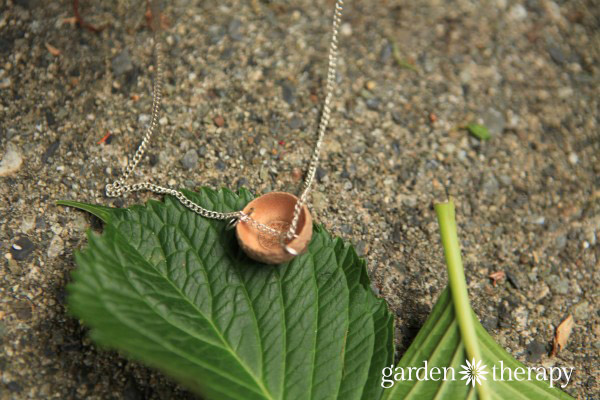 Brush any debris off the acorn and use the electric drill to make two holes on either side of the acorn cap near the rim. Make the holes large enough to thread the chain through, or add a few jump rings to attach your chain.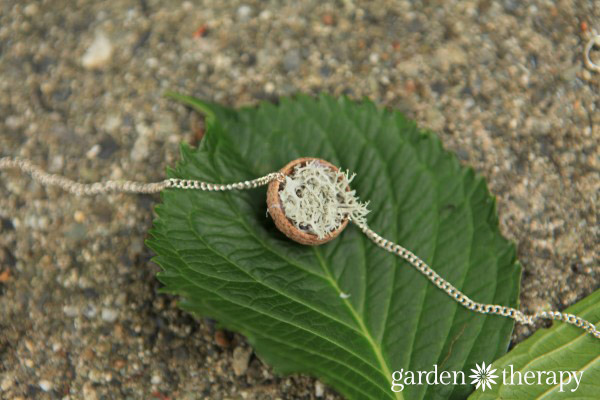 Put a dab of hot glue to the inside of the acorn and press the chain into the hot glue and add a bit more hot glue on top. Now add a pinch of reindeer moss and press it in with the back of a spoon or knife. Be sure not to use your fingers as hot glue is very hot and can burn your fingertips.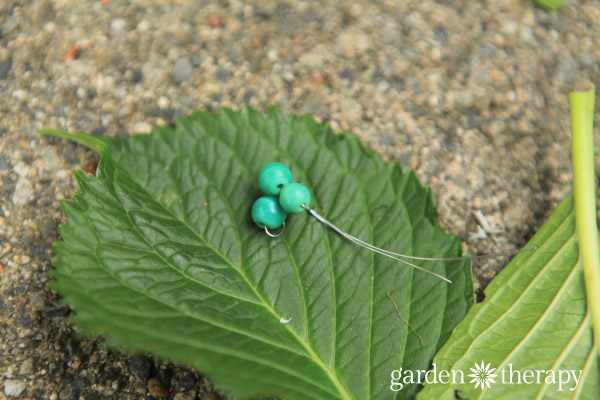 After you filled a bit of reindeer moss into the cap with the hot glue, it's time to add the eggs into your nest. Thread three little green or blue beads with a piece of thin beading wire. Twist the wires so the beads stay in shape. Add a dab of hot glue to the center of the reindeer moss, then push the end of the wire into the reindeer moss and hold it in place until it is secured by the glue.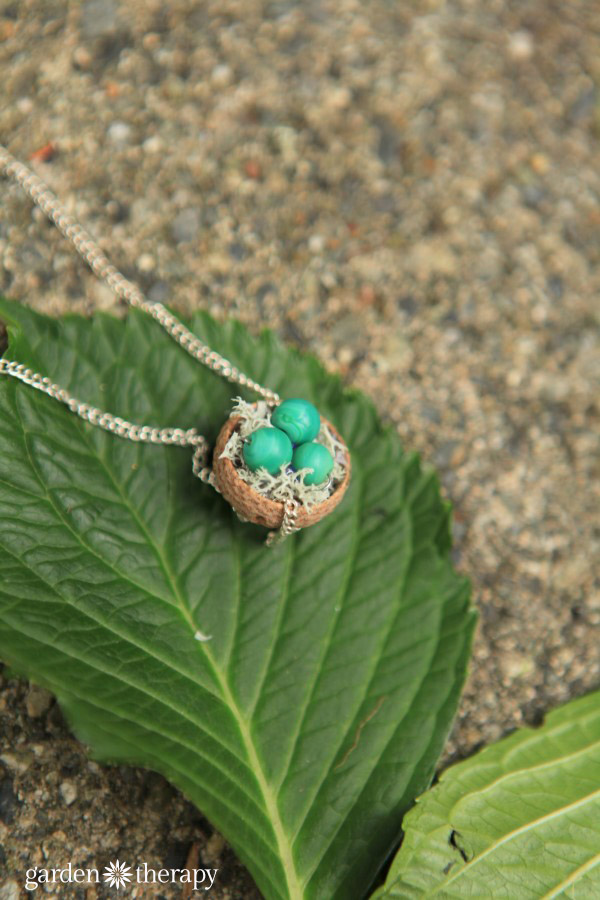 That's all it takes to make this adorable little acorn nest necklace. Use different colors, different sizes, and different shapes of beads to make it your own.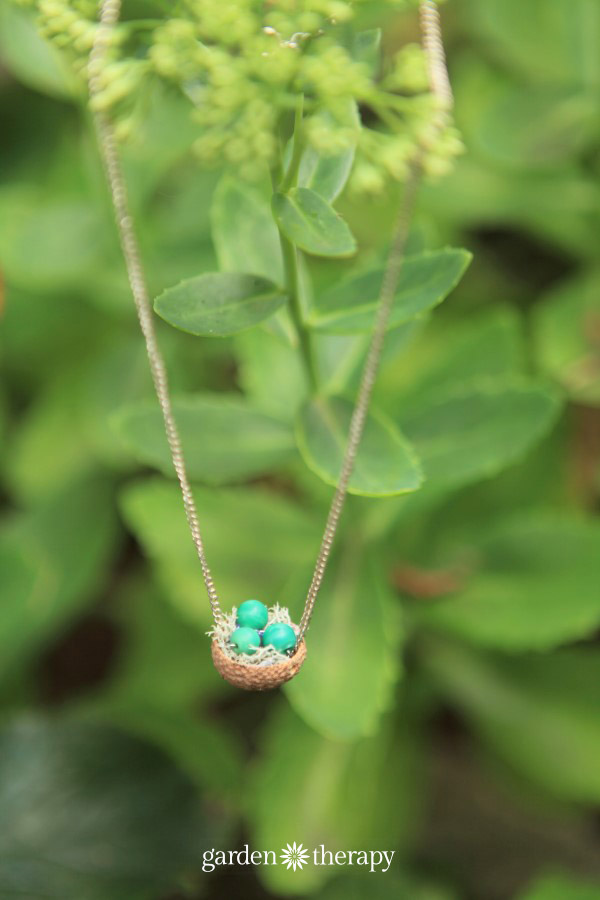 See more fun fall crafts here: