Today we are celebrating Thanksgiving in Canada. I'm thankful for the people I get to celebrate it with this year: friends and extended family who have earned the title of family, warmed my heart, and been there when I needed them most. I'm also thankful to live where the majority of cranberries are grown. If you haven't seen a cranberry bog yet, head over to my post on Cranberry Bogs in BC for a virtual tour. I like to get fresh cranberries from the bogs, but they freeze well and are readily available in the freezer section of the grocery store at this time of year as well. Homemade cranberry sauce is a favorite for this time of the holidays, and it also makes a great hostess gift.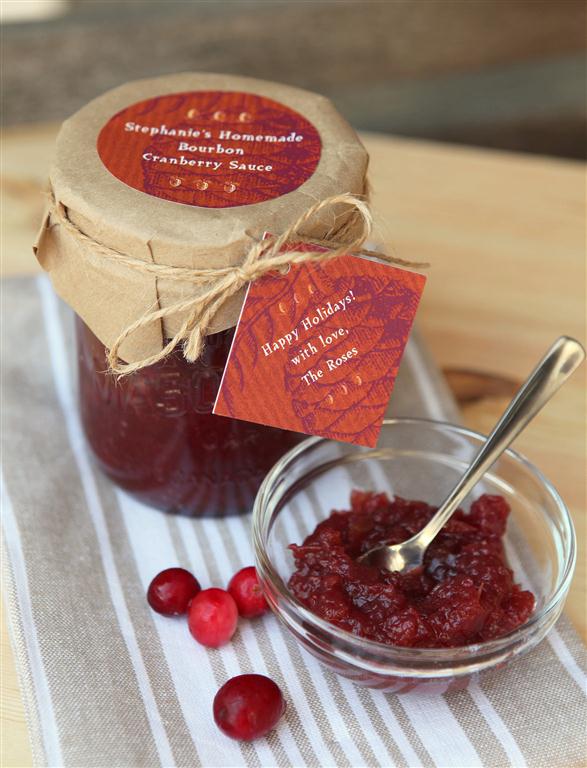 If you are planning to make cranberry sauce this year for Thanksgiving or Christmas dinner, add a little punch with some bourbon. If you sip a little on the side while you make it, it's even more fun!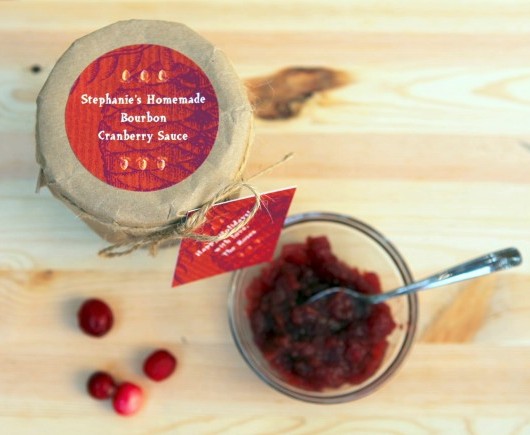 Ingredients
Makes three 250ml (half pint) jars or six 125ml jars.
6 cups fresh or frozen cranberries
1 1/2 cups sugar
1/2 cup water
1 tbsp red wine vinegar
1/2 cup bourbon
Make it!
Combine sugar, water, and vinegar in a tall-sided saucepan and bring to a boil over high heat.
Stir until the sugar is dissolved, then add fresh or thawed frozen cranberries.
Return to a boil, then reduce heat and stir rapidly uncovered for 5 minutes until cranberries burst.
Stir in bourbon.
Ladle into hot jars leaving 1/2″ of headspace. Process in a boiling water canner for 15 minutes for 250ml (1 cup) jars.