Did you know that British Columbia is the 3rd largest cranberry producer worldwide? BC produces about 17 million kilograms of cranberries annually on about 50 family farm operations. Cranberries are native to North America and are prized for their tart flavor and anti-inflammatory properties.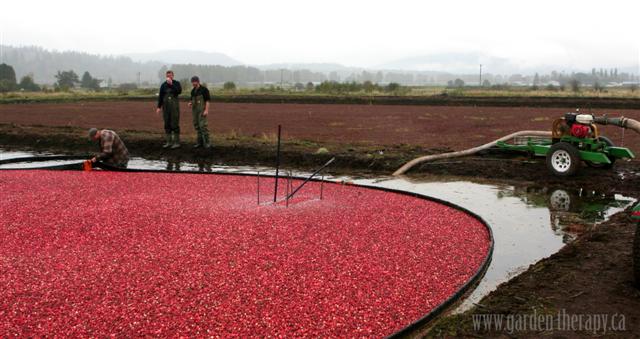 Cranberries are higher in antioxidants than pretty much every other fruit out there, which makes it a mystery as to why cranberries are primarily consumed on Thanksgiving with turkey. They have very little sugar content, so those that are consumed year-round are typically sweetened heavily for juice or dried "Craisins." However, fresh cranberries are wonderful in baked goods and cooking and even make long-lasting, natural decorations. You can get more ideas on how to use cranberries in this article: Festive Ways to Use Fresh Cranberries.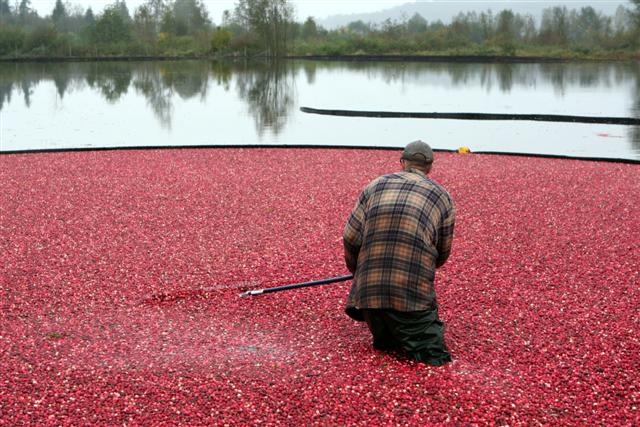 Just a short drive away from Vancouver there are cranberry bogs that you can check out. They are just beautiful in mid-autumn when the bogs are flooded. Cranberries are perennial vines that grow in sunken beds called bogs. When the cranberries are ready to be harvested in the fall, the bogs are flooded and the farmers drive harvesters through the bog to knock the berries off the vines. Ripe cranberries float to the top of the bog, get corralled in, and are scooped up for our recipes!
Here is a video that shows the process:
Each year we head down to Fort Langley and buy bags of cranberries straight from the farm. They freeze well and are a delicious addition to baking and savoury cooking alike.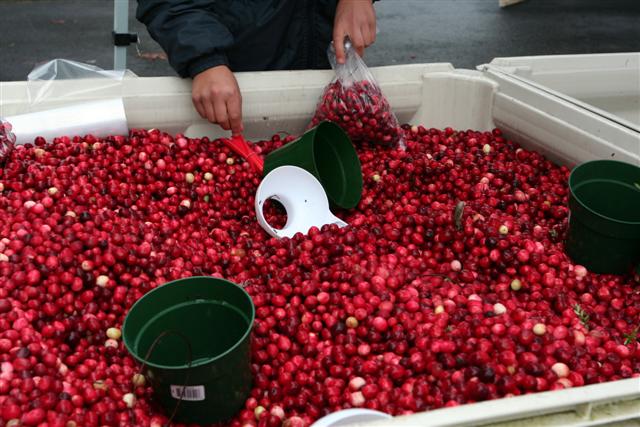 Here are some cranberry sauce recipes for canning that are good to both serve during the holidays and give away as gifts!
I also love to use them for decorating, as you can see in this article: