I was strolling through my local garden center a few weeks back and saw the most brilliant use of terracotta – an outdoor candle planter! I quickly gathered the materials and went straight home to make my own, and I LOVE how it turned out!
Here are the steps if you want to make your own outdoor candle planter and have 10 minutes to spare.
Materials
2 terracotta pots (one large and wide, one small and tall)
Wood block
Annuals in 4" plastic nursery pots
Small river stones
Pillar candle
Make it!
Set the wood block in the bottom center of the large pot. Place annuals in the nursery pots into the large pot, surrounding the wood block. Set the smaller pot on the wood block and fill 1/3 with small river stones.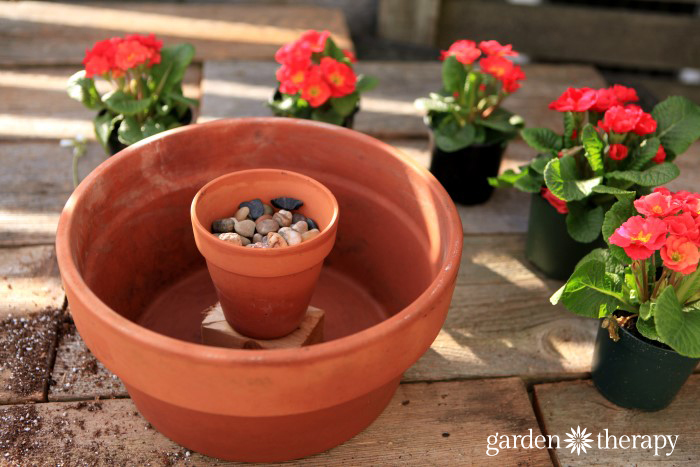 Set the pillar candle on the river stones and set out in the garden.
Protect the candle by bringing it indoors between uses, but the planter can stay outside to thrive!
Here are the photos of the ones that I saw at the garden center…the possibilities are endless!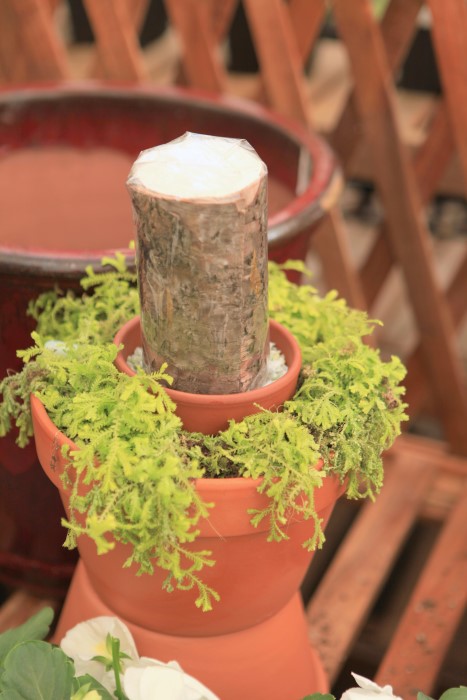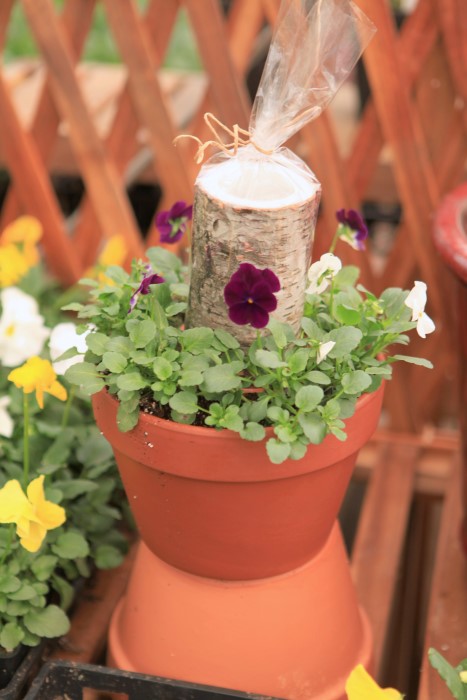 Pin the DIY here: