Don't you just hate it when you make a wreath with a crow in it but because its so feathery and black you can't really see the crow?
YES!
Suffer no more embarrassment thanks to Halloween Crow Feather Wreath 2.0.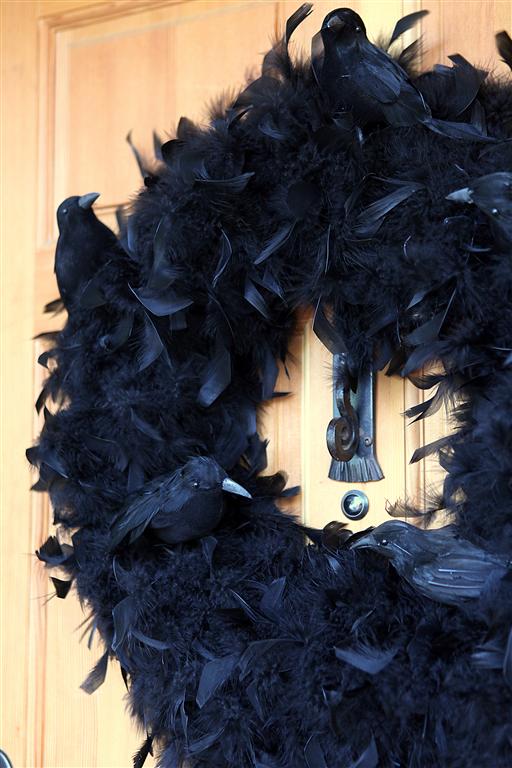 If you enjoyed the Garden Therapy Halloween Wreath made of black feather boas and a faux crow, you will love this new and improved version now with even more crows.
Halloween Crow Feather Wreath 2.0 brings you not one, not two, not three, not even four…but FIVE crows! With a crow feather wreath like this you know that your Halloween will be five times better and guests will be five times more creeped out.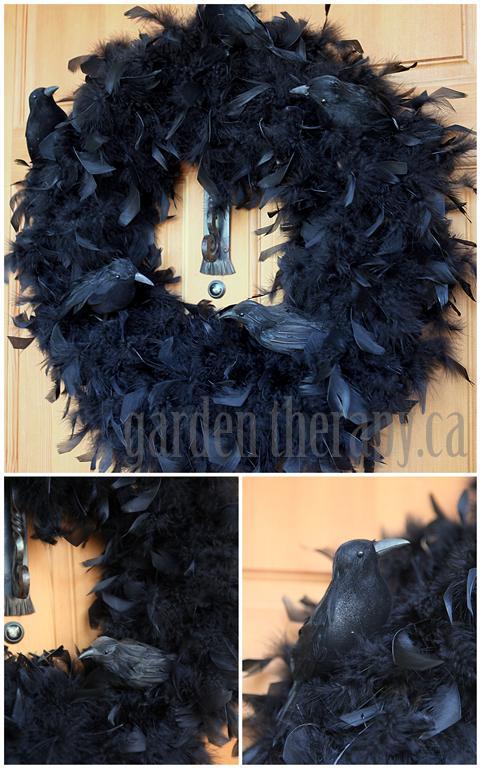 So why settle for Halloween Crow Feather Wreath Original with only one crow when you can have five? It's simply better and makes for a 5-star Halloween experience.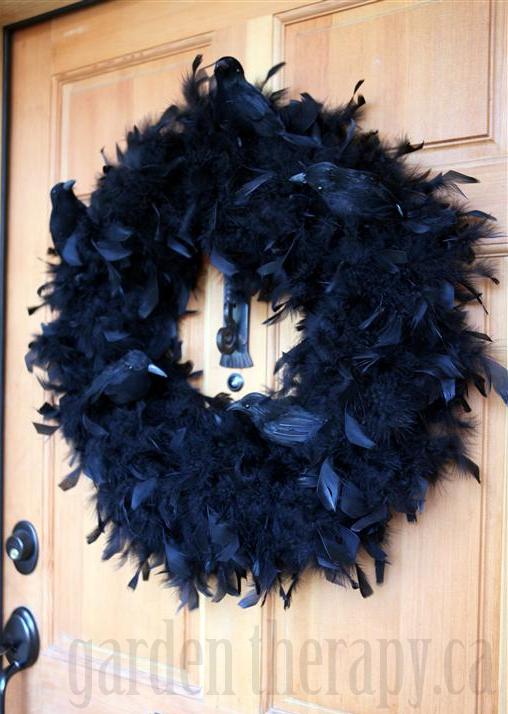 To make your own Halloween Crow Feather Wreath check out the tutorial.