A luscious treat for the chocolate lover without any of those pesky calories. Cocoa butter is ultra moisturizing and it is readily absorbed into the skin because it melts at body temperature. The mint essential oils add a cooling tingle to this luxurious lip butter.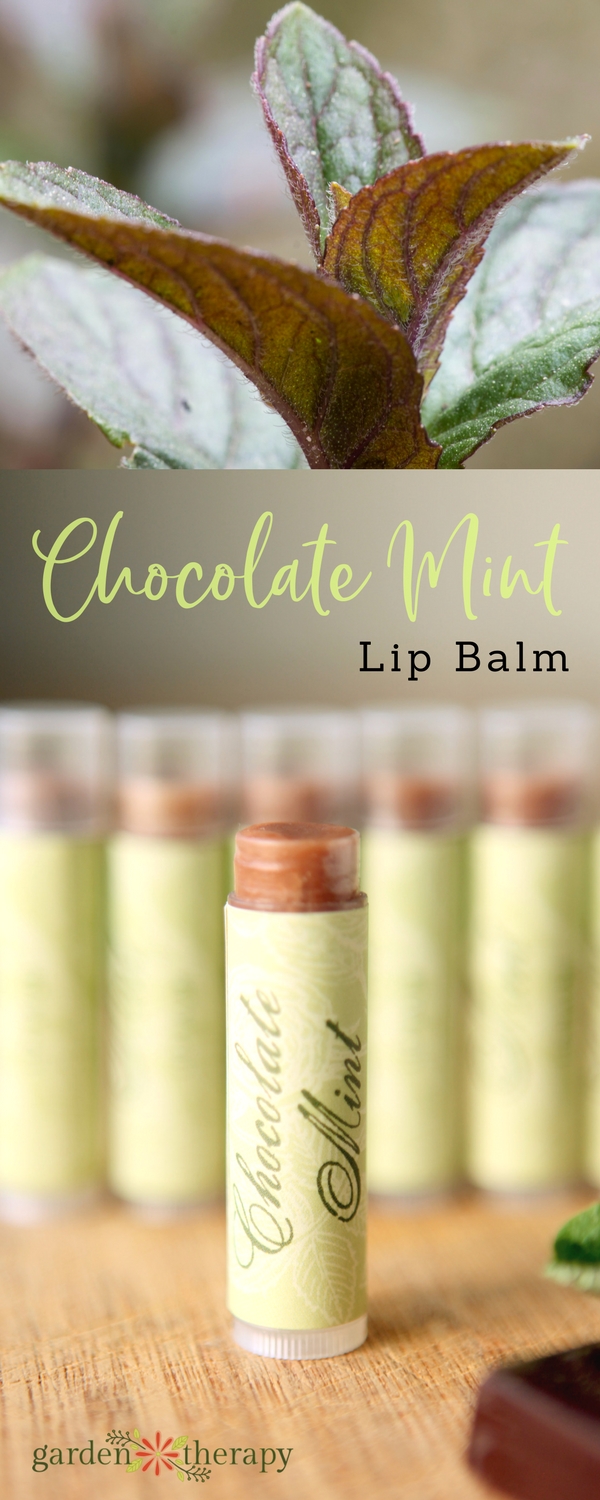 Ingredients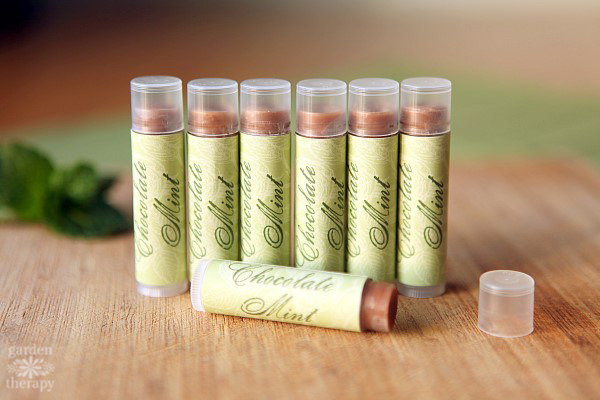 Equipment
Double boiler
Small spatula or metal spoon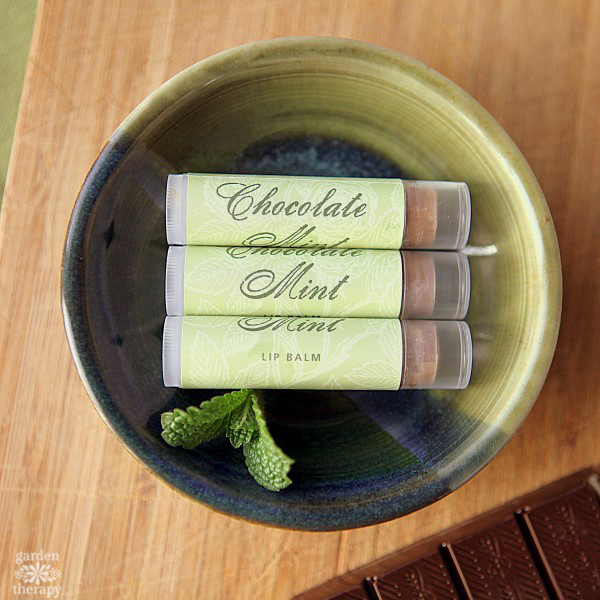 Make it!
Begin by melting the cocoa butter, oils, and waxes together gently in the double boiler.
Remove from heat, add essential oils, and blend well.
Carefully pour the mixture into lip balm tubes or pots (it really helps to use a pot with a pour spout) and leave untouched to set.
Add a decorative label if you wish to give this decadent chocolate mint lip balm away as a gift. And be sure to keep some for yourself to treat your lips when they are feeling dry, or you just want to enjoy the yummy mint-chocolate aroma.
To really give lips the full spa treatment, scrub them with this healing honey lip scrub before smoothing on a slick of chocolate mint lip balm. With these two recipes, your lips will stay hydrated, smooth, and kissably soft.
For more natural beauty recipes, see The Natural Beauty Recipe Book.