Stacy Tornio and Ken Keffer are at it again! The creators of Destination Nature are now on their next book promoting all the ways that you can get kids outside. In their most recent book, We Love Nature!: A Keepsake Journal for Families Who Love to Explore the Outdoors, you'll share in the discovery of nature with your child and preserve his or her sense of wonder in this keepsake journal filled with activities and ideas.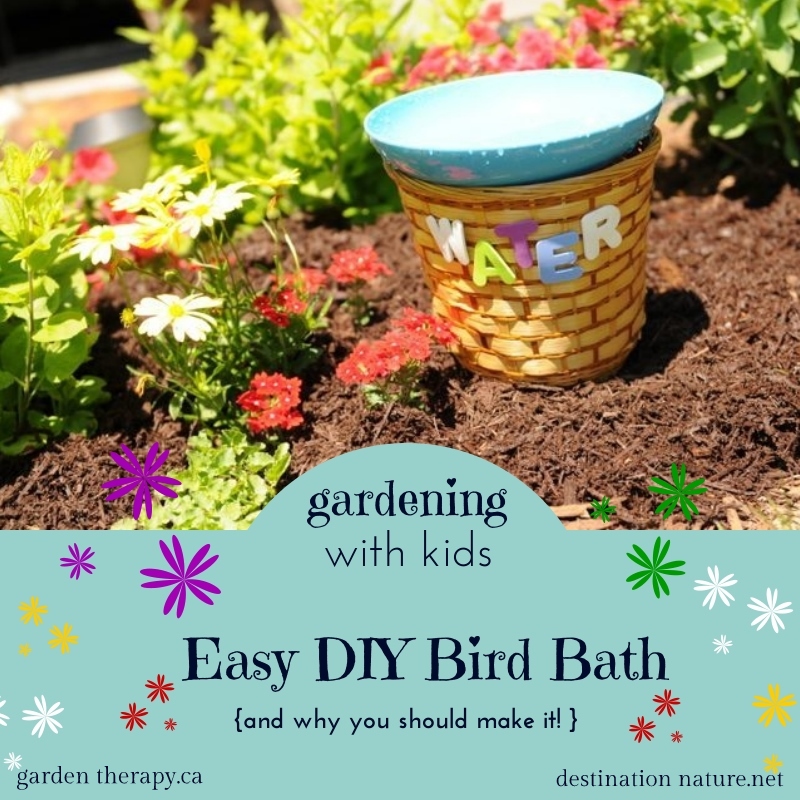 As the Destination Nature team, we're always looking for creative ways to get kids outside more. Having birds, butterflies and other critters in your backyard adds life to the garden. Plus, it's a great way to get kids involved while learning how their own backyard cam be a home to wildlife. In our new book, We Love Nature, we feature more than 50 outdoor activities that kids can do. And we give prompts and offer space for kids to track their journey—very much like a memory book or journal. This birdbath how-to project can be done for activity #44 in our book—Attract birds to your backyard by offering food, water, and shelter. We hope you enjoy it and will consider grabbing a copy of our book for the little explorer in your life.
Easy DIY Birdbath
Supplies
Birdbath base
Bowl
Colorful stickers
Instructions 1. The hardest part of this project is just finding the right combination of base and top. For this project, I had a small wastebasket that I wasn't using anymore. So then I went hunting to local thrift stores for the right top. I recommend looking for colorful pieces because it'll look great against the flowers in your garden. 2. Once you find the right top, make sure it's not too deep. Birds won't use a bath that is too deep. Also, you might consider adding a couple of rocks to the water so the birds have a place to perch. 3. If you need to secure the top to the base, do so with wire or string. 4. Now it's time to decorate! I used stickers, but you can also adorn your bath with beads, wire or anything else. 5. Fill with water. Make sure to refresh water every few days.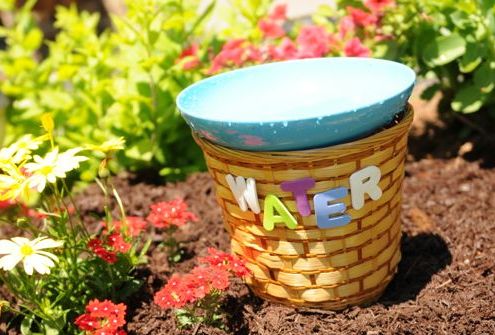 Try to make a vow to add at least one food, water and shelter source to your backyard for the birds this season. You'll be amazed at the difference a few pieces can make.
~
Now go get a copy of We Love Nature!: A Keepsake Journal for Families Who Love to Explore the Outdoors!