In honour of Thanksgiving I've adorned the Garden Therapy front door with this fall harvest wreath made with ornamental gourds. As you've probably noticed by now, I just love wreaths and firmly believe they are not just for Christmas. This gourd wreath is great for fall, especially Thanksgiving, plus this easy project can be made in just a few steps which is great because there is turkey and cranberry sauce and pumpkin soup and so much more to get to.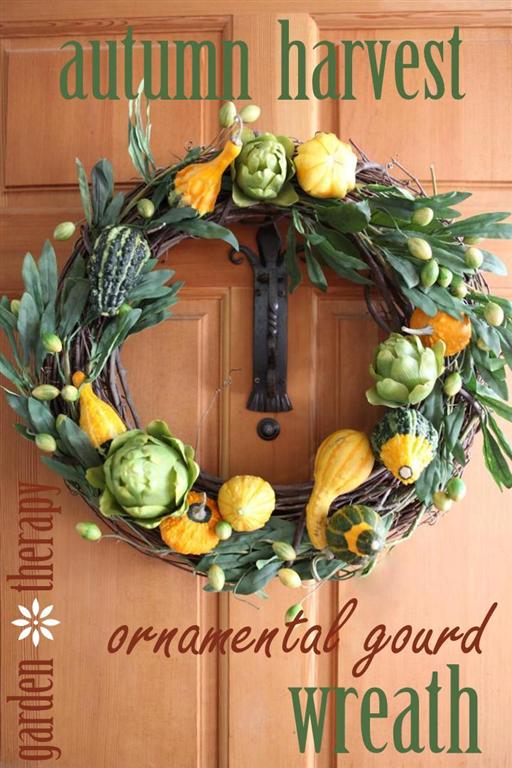 Materials:
grapevine wreath (this tutorial shows you how to make a grapevine wreath)
real or faux greenery for the background
galvanized wire
wire cutters
fresh ornamental gourds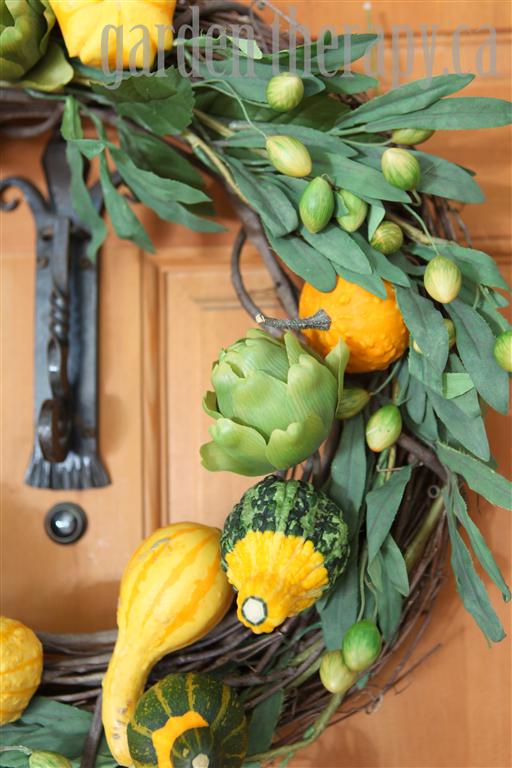 Make it!
1. Tuck the fresh or imitation greenery around the wreath. Typically I like to use fresh greens, but I had a nice bunch of faux greens with buds and artichokes lying around that seemed perfect. Tuck stems of evergreen or faux greenery into the wreath so that it has a light covering of green. It's nice to see the grapevine wreath as a base.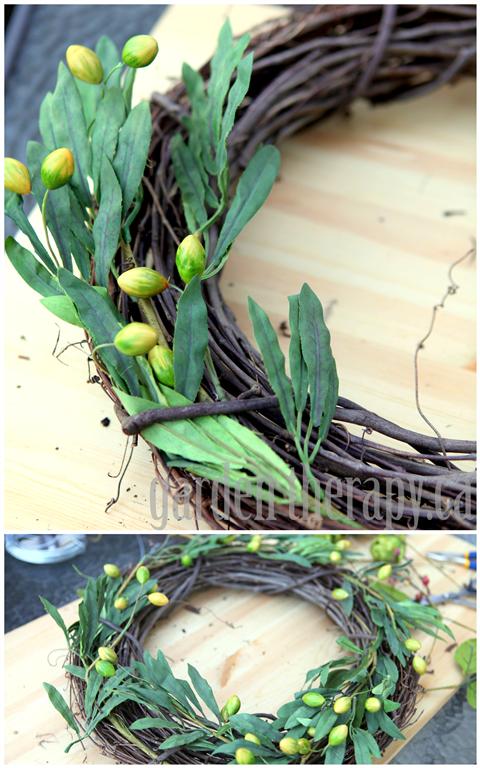 2. Cut 3" lengths of galvanized wire (using 18 gauge here) and pierce one end of the ornamental gourd.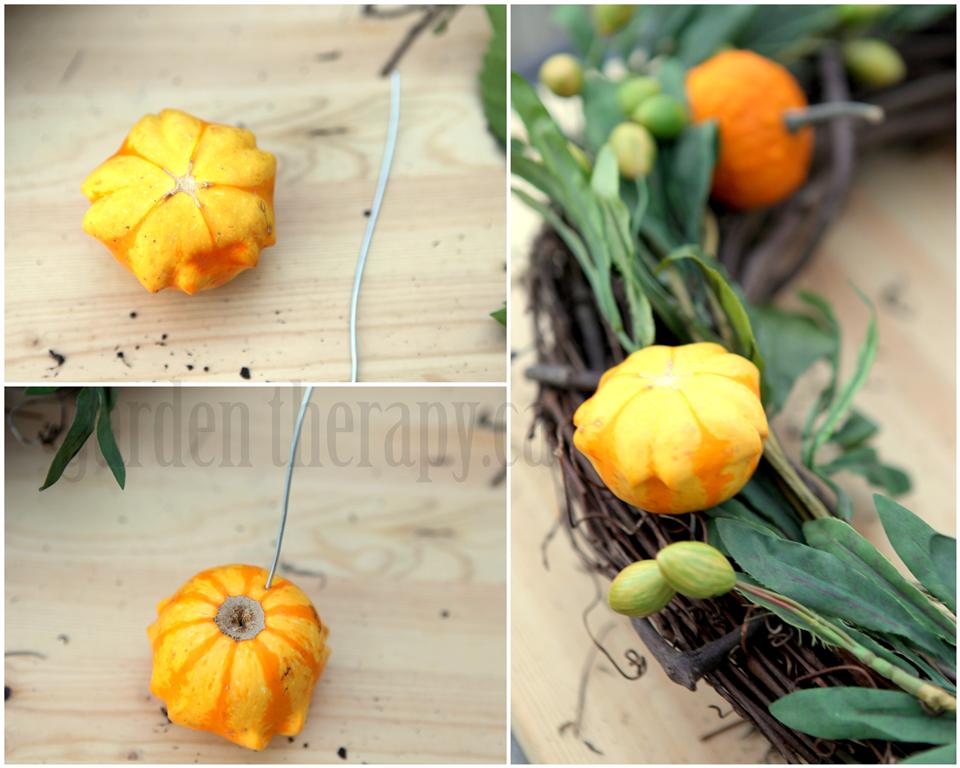 3. To affix the gourd to the wreath, bend the wire around a piece of the grapevine. If it holds, then you can move onto the next one. If it's still a bit wobbly, bend the wire all the way around and pierce the end back into the gourd. Squeeze tightly to secure it onto the wreath.
4. Keep filling the wreath with gourds and other gems you have sourced out and hang on the door.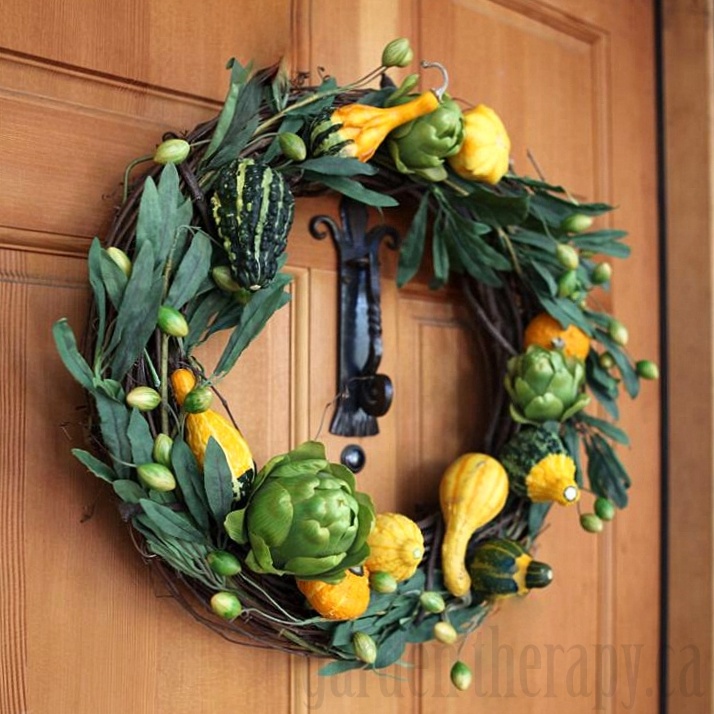 To use fresh greens, follow this tutorial on Making a Fresh Evergreen Wreath or this tutorial on Making a Halloween Hop Wreath.