A floating garden is a brilliant way to bring color to your pond or backyard water feature. The best part is that you don't have to go hunting for a pond planter because it is a simple DIY you can make at home. Once you have created a floating planter, you can then pop in colorful, long-blooming annuals for a gorgeous container garden display.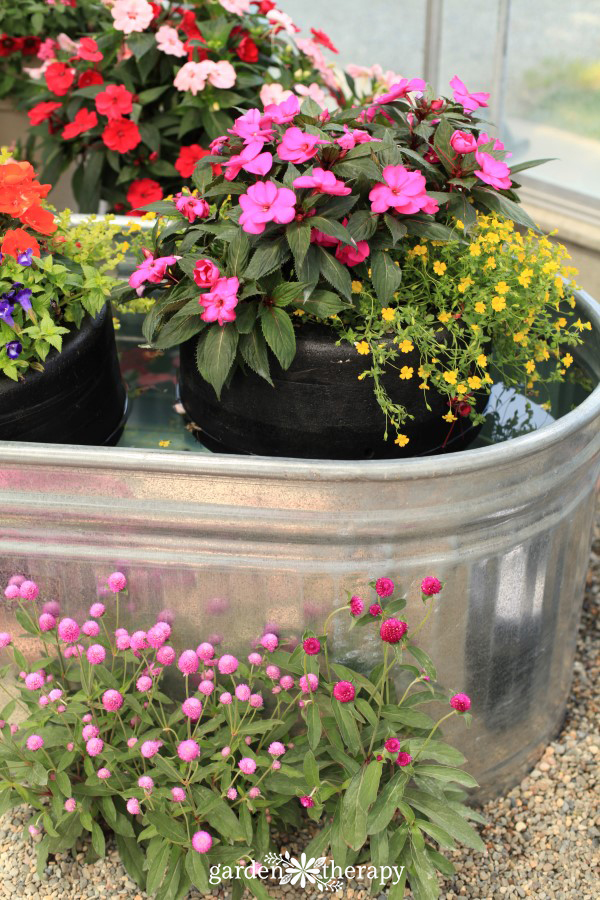 I first saw these floating planters at the Epcot International Flower and Garden Festival during my spring speaking tour. They have plenty of lakes in Florida, and floating planters were everywhere. The flowering annuals seemed to be thriving in the blazing hot sun, like a rainbow of polka dots throughout Epcot.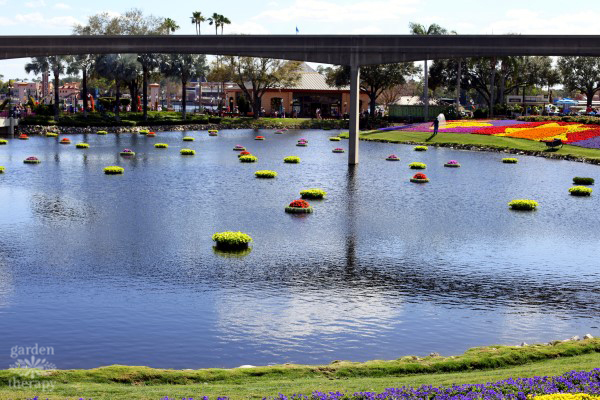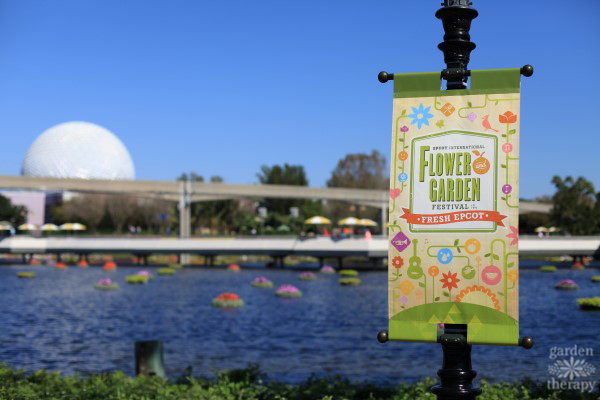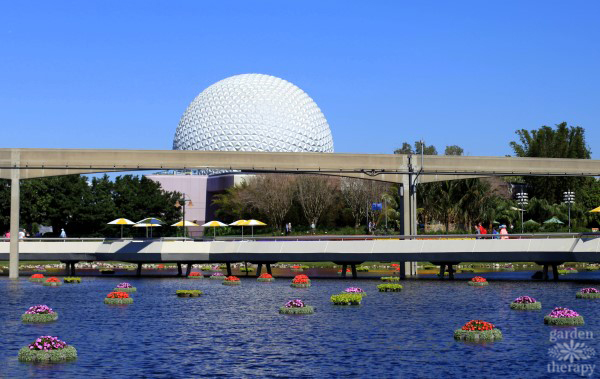 A few weeks later when I toured the California Spring Trials, I visited Sakata, where they breed SunPatiens, and saw they had a DIY version of the planters for home gardeners. How exciting! I asked them so very nicely if they would share the instructions. Please note: this post is not sponsored by SunPatiens; I haven't been paid in any way to promote this content. I'm sharing the project simply because I love it! The SunPatiens folks have kindly agreed to share the photos of the DIY and instructions, and the photos from Epcot are from my trip.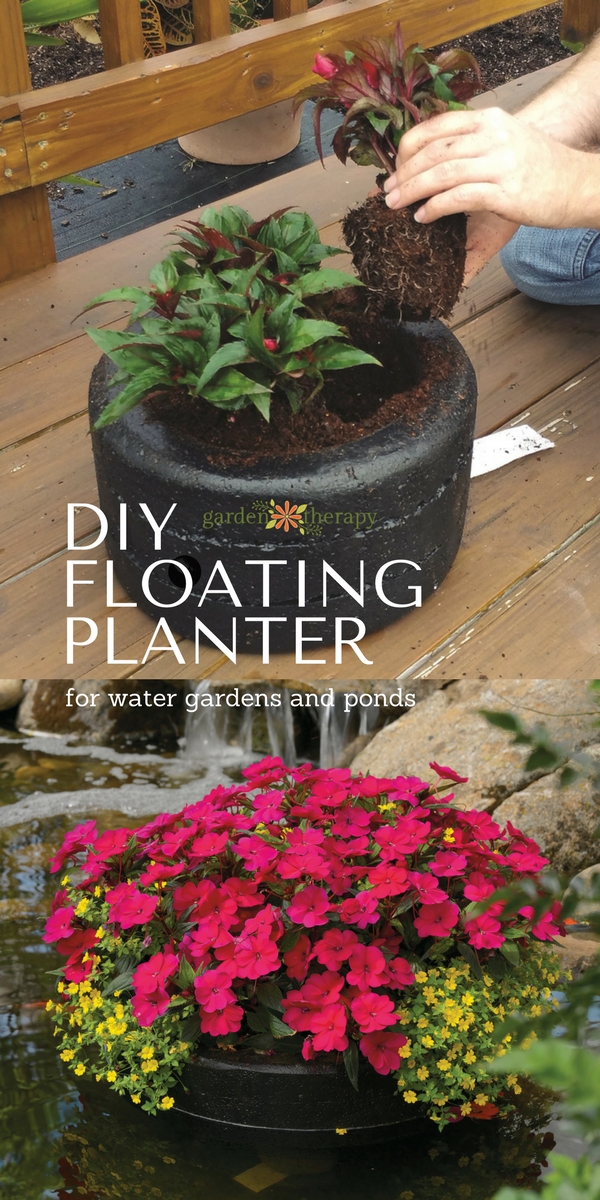 How To Make SunPatiens Floating Gardens
I'm usually someone who stays away from flowering annuals; preferring perennials, shrubs, and trees for their many years of beauty in the garden. Annuals have a lot of value though, in providing a long season of flowers. With so little care needed for annuals like SunPatiens, I get the appeal of planting them in the landscape to let them really shine for a season and don't get upset about having to replace them the next year.
Sakata created this fun project because it is the perfect way to show off how crazy easy they are to care for. They grow in both sun and shade conditions while thriving and blooming without much care. SunPatiens are a perfect landscape plant because they are low maintenance and bloom for months.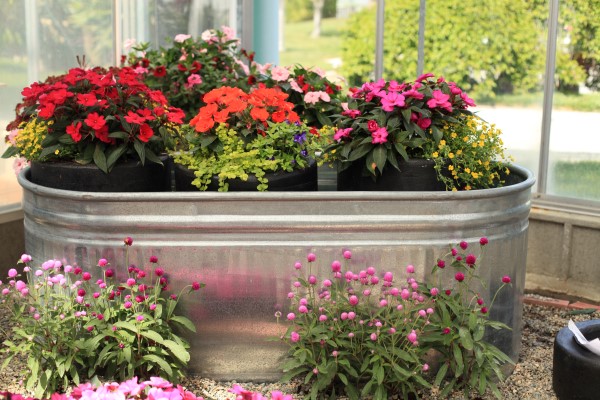 Materials
4 sheets of polystyrene board, 2″ thick and 36″ across (depending on how large your planter will be)
Latex-base glue (or other glue compatible with the polystyrene)
Sharp scissors
1/4″-thick capillary mat or felt
Nylon cord and concrete blocks for anchors
4″ eye bolt with nut, and two 1-inch washers
Up to 50 4-inch bedding plants or one 1-gallon tropical plant and 20 4-inch plants
1-1/2 cubic-foot light potting mix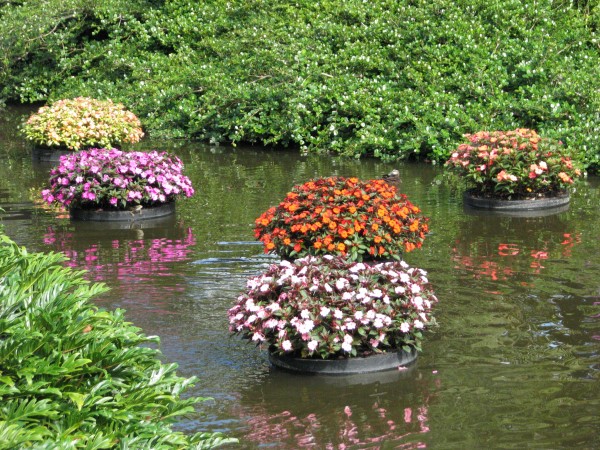 Make it!
1. Cut two polystyrene boards in a circle the size you want your base, and glue together. Smaller gardens (less than 30″ diameter) may only require a single sheet of polystyrene for the bottom.
2. Cut the other two sheets into a circular rim about 2" wide to create the side walls.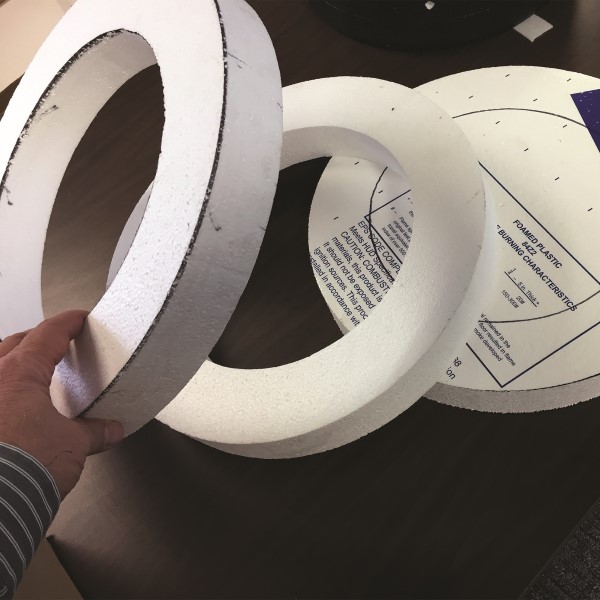 3. Glue the side walls together, then glue the side walls to the top of the base.
4. Drill 4 evenly spaced "weep" holes in the sides (not in the base) to allow water to escape when it rains.
5. Spray paint the floater black. Be sure to use water-based paint!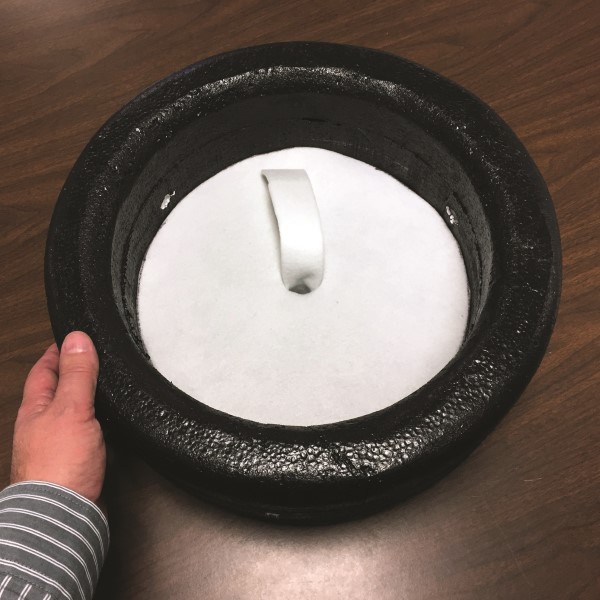 6. Cut a 1″ diameter hole in the bottom of the planter. Cut a piece of capillary matting and line the bottom of the disk—be sure to also cut out a 1″ diameter hole through this mat.
7. Cut a 1″ wide strip of capillary matting and insert it through the hole in the bottom of the disk to act as a water wick. Lay the strip across the bottom of the mat, and allow 8 – 10″ to hang below the floater into the water.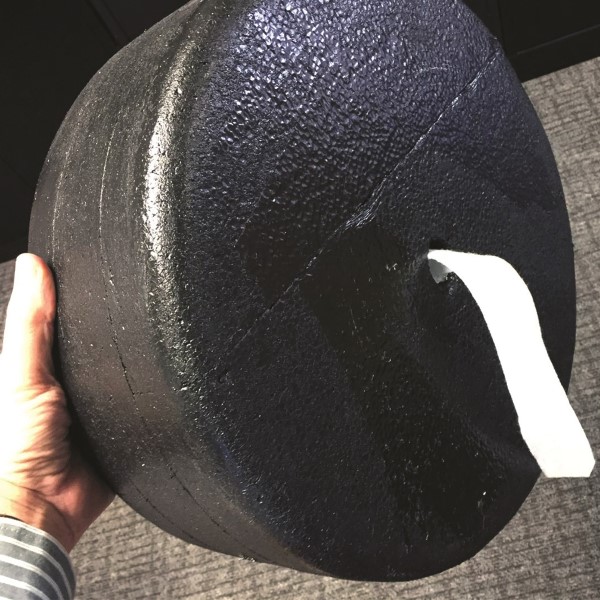 8. Fasten a 4″ eye bolt, nut, and 1″ washer to the bottom of the planter. Once it is in place, use the nylon cord and concrete block to anchor the planter to keep it from straying too far.
9. Add the potting mix and appropriate plants. Remember to use sun-loving plants since it usually gets really bright out there!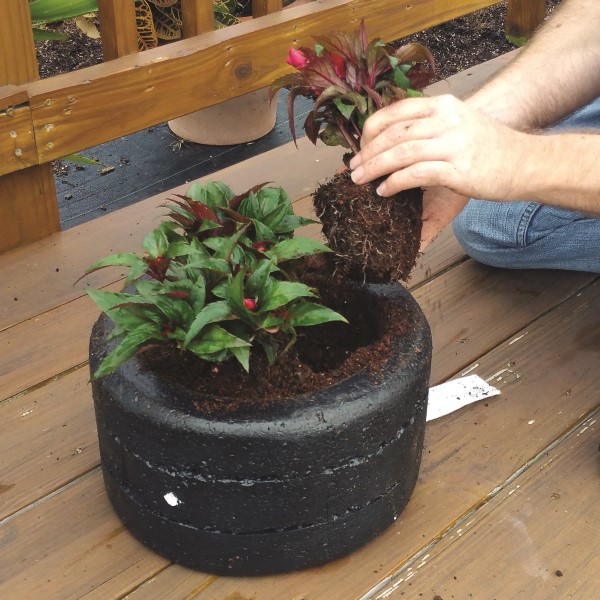 Helpful Tip: Vary the height, type, and color of plants for an interesting contrast. Taller plants should be placed toward the middle while shorter plants and cascading plants like ivy around the edges. This will help hide the container and create a soft edge.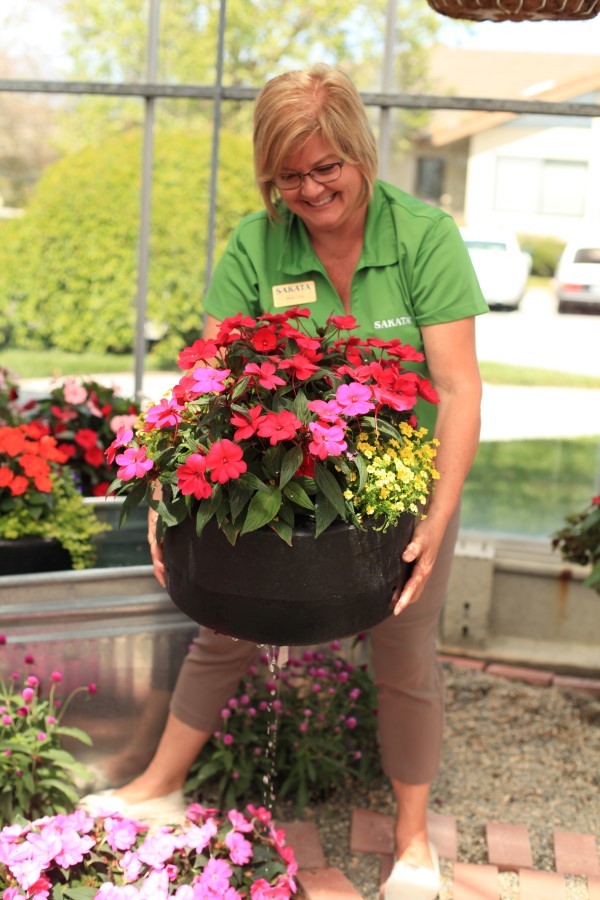 About SunPatiens
SunPatiens is a revolutionary new hybrid impatiens bred and grown by Sakata using fair trade practices which conform to the principles of the Convention on Biological Diversity. The SunPatiens family consists of three unique series, Compact, Spreading, and Vigorous, each offering a distinct growth habit that is perfect for nearly every garden application. Three-season performance is the hallmark trait for all the series, so regardless of which variety you select, your SunPatiens will be covered with beautiful flowers from spring, through the torturous heat of summer, right up to the first hard frost. SunPatiens can be found at your local garden center.