Grainy Porter Mustard
Mustard isn't one of those condiments that I tend to think much about. Don't get me wrong, I love a good grainy mustard but I never thought about how it was made until I read Homemade Condiments: Artisan Recipes Using Fresh, Natural Ingredients by Jessica Harlan.

Jessica joins us today to share her recipe for the perfect beer-infused mustard recipe. Mr. Garden Therapy made this as soon as the book arrived and the jar was empty in just a few days. With homemade mustard this good, I'm now starting to rethink condiments all together.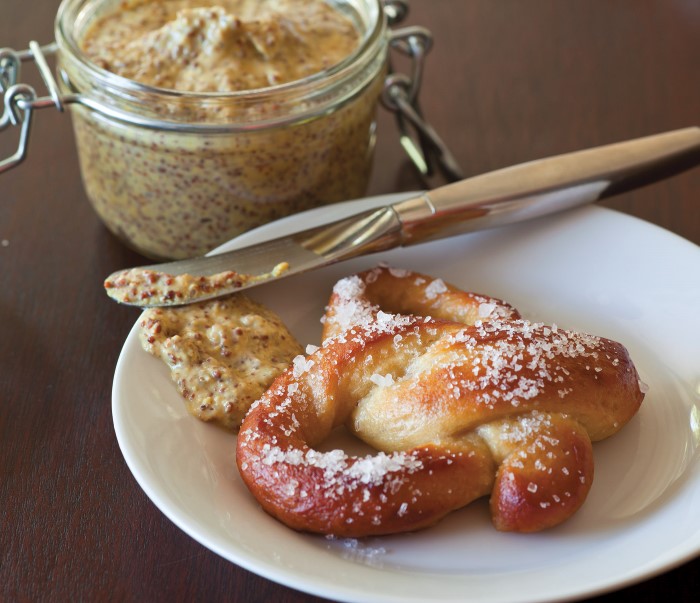 Beer and mustard have a natural affinity and porter, with its hoppy flavor and slight sweetness, is a particularly good match. If you like this recipe, try experimenting with other kinds of flavorful beers to get different results.
Makes about 6 ounces.
Ingredients:
1⁄8 cup yellow mustard seeds
1⁄4 cup plus 1 1⁄2 teaspoons apple cider vinegar, divided
2 teaspoons honey
1⁄8 cup brown mustard seeds
1/4 teaspoon kosher salt
1/8 cup porter beer
Make it!
In a small bowl, combine the yellow and brown mustard seeds, 1⁄4 cup vinegar, and the beer. Cover tightly with plastic wrap, and let sit at room temperature for at least 3 days and up to a week to hydrate the seeds and allow the flavors to mellow.
Transfer the mustard mixture to a small food processor and process until mostly smooth, about 45 seconds to 1 minute. Add the remaining 1 1⁄2 teaspoons vinegar along with the honey and salt and process until the mixture reaches the desired
 consistency. The mustard should be smooth but with some whole seeds still remaining to create texture.
Transfer to a sterilized jar. Let sit at room temperature for up to a week until the heat tones down to the desired level before refrigerating. Keep in the refrigerator for up to 1 month.
Use it for:
Burger topping along with caramelized onions and blue cheese.
Stir a dollop into mac and cheese.
Spread on pork chops before grilling.
Add to potato salad.
Mix with equal parts cream cheese and heat gently to make a warm dip for pretzels.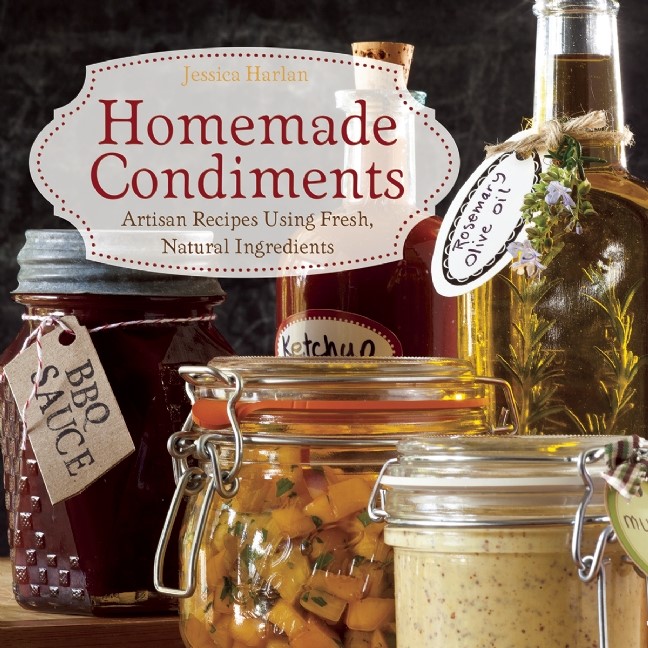 Check out Jessica's book, Homemade Condiments: Artisan Recipes Using Fresh, Natural Ingredients, and find more yummy condiment recipes for ketchup, pickles/relishes, infused oils & vinegars, and sweet sauces & spreads