Carrot Rust Fly
This is what my carrots looked like this year: riddled with tracks from the disgusting, putrid, foul, menacing carrot rust fly. Those little buggers can sniff out a carrot with superhero powers so I planted carefully and didn't have to thin them (thinning releases the smell and attracts the flies), but the females still found my carrot patch, layed eggs and a week later the larva fed on the hidden roots.  Bummer.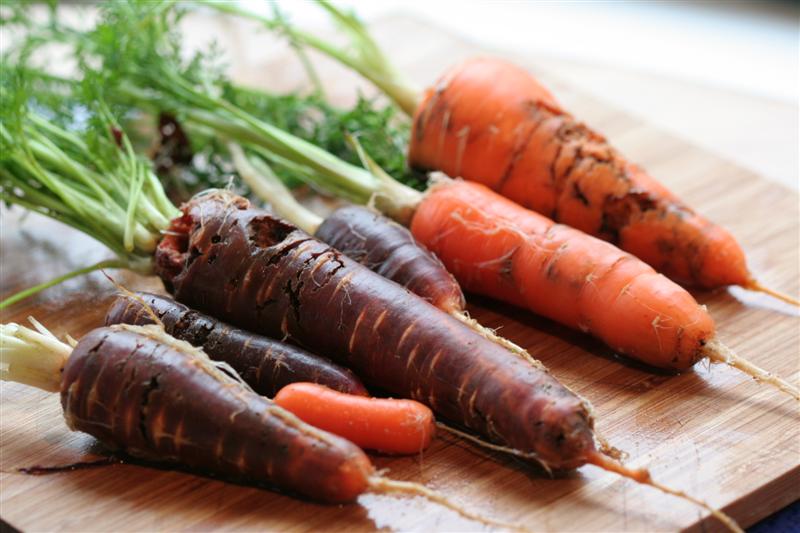 The steps to avoid damage range from scientific to witchcraft, so trial and error is your best bet.  Here are a few suggestions:
1. Cover your crop with a lightweight, permeable row cover that will let both light and water in, but keep flies out.
2. Rotate your crop as a good practice for all veggie gardening to reduce instance of disease, pests and nutrient depletion.
3. Plant a fly-resistant variety like Fly Away which they don't like that much.  Then plant another patch farther away of bait carrots that they will hopefully choose instead.
Clearly it can only improve from here!