Heads up! This post is sponsored by PRI Manuka Honey who is generously hosting a giveaway at the end of the post. But before you go there, read all about what manuka honey is, where it comes from, and how to use it to get the most out of it. Plus, learn how to make lozenges at home to get all the benefits.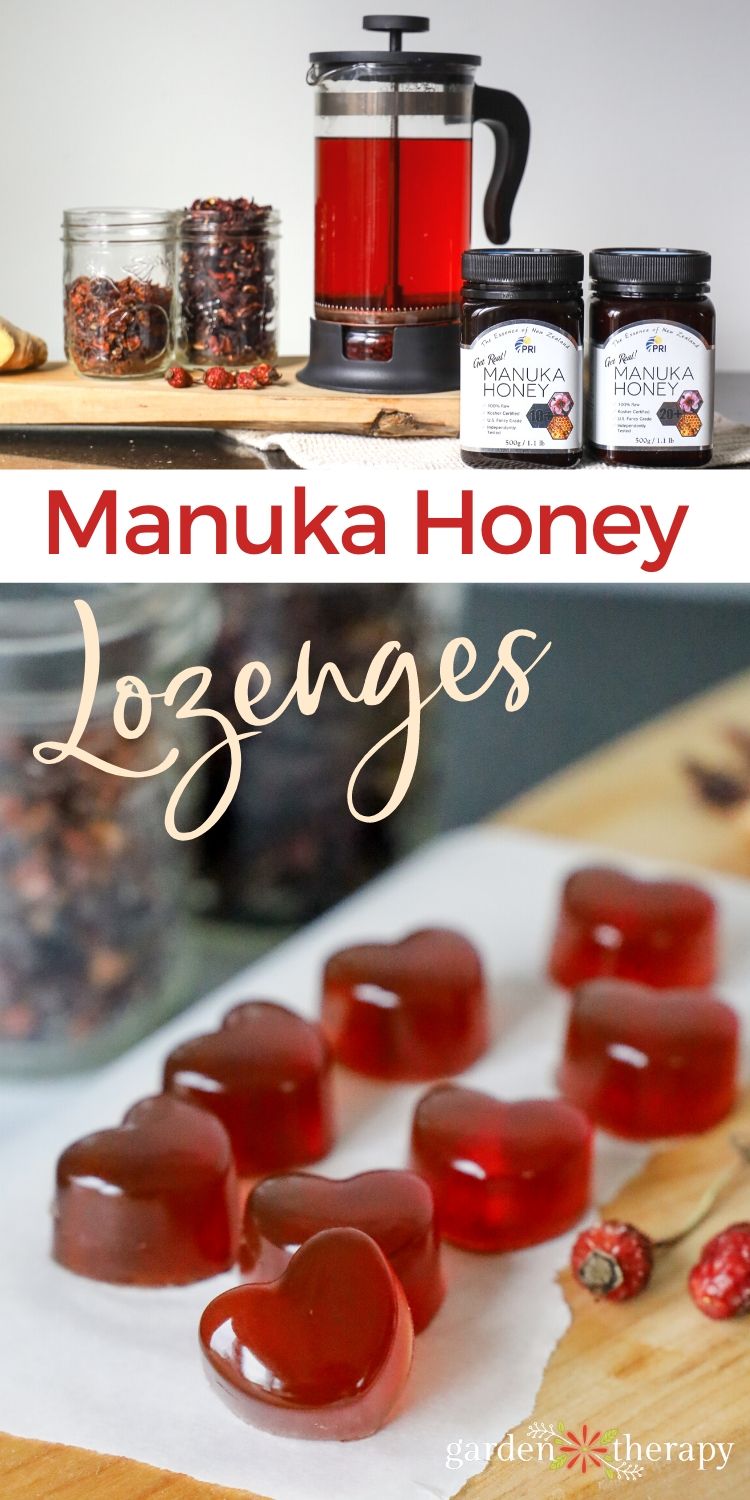 Chances are, you've probably heard about manuka honey before. It's gaining in popularity and for very good reasons! It's a staple in my herbal apothecary. It's good to know a little background though. The benefits can be minimized or even completely eliminated if you don't get honey from a proper source.
Even worse, you could remove those properties by heating the honey when using it in recipes. This article takes a look at what manuka honey is, where to get it, how to use it, and a no-heat lozenge recipe.
What to Look for When Purchasing Manuka Honey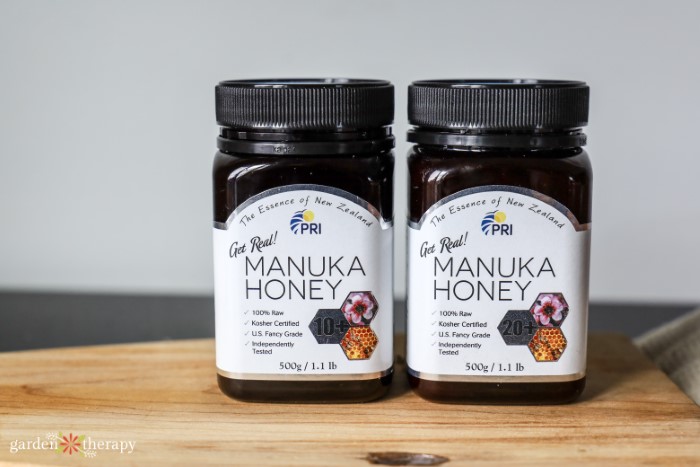 I've tried a number of manuka brands over the years and Pacific Resources International (PRI) is the high quality and tasty honey that I stock my shelves with. They've maintained a high standard and continue to provide pure manuka products. Unfortunately, not every company can say the same. That's why it's crucial to know what you should look for when purchasing this type of honey.
Look at the MGO Levels
MGO stands for Methylglyoxal, a crucial antibacterial property of this type of honey. I'll tell you more about that below, but for now, just know that any company that doesn't list the MGO or have a conversion to MGO is at best doing you a disservice. Worst case, they are trying to pass off a lower grade honey.
Other Numbers to Check
The price of Manuka honey is determined by its MGO level. This means the higher the level the more it will cost. Some companies will try to inflate the price by heating the honey up, which causes the MGO to spike, or even add artificial MGO to the honey.
For this reason, it is crucial to test for 2 other compounds: dihydroxyacetone (DHA) and hydroxymethylfurfural (HMF). The HMF should be less than 80, or even better, less than 40. By looking at these two levels, you'll be able to tell if the honey has been adulterated. Here's an example of what a chart might look like:
Lastly, note the NPA (Non-Peroxide Activity) result. This is the generic term for UMF, which stands for a unique manuka factor. This is a grading system in New Zealand to ensure only high quality, pure manuka honey is labeled as such.
Growing Manuka Plants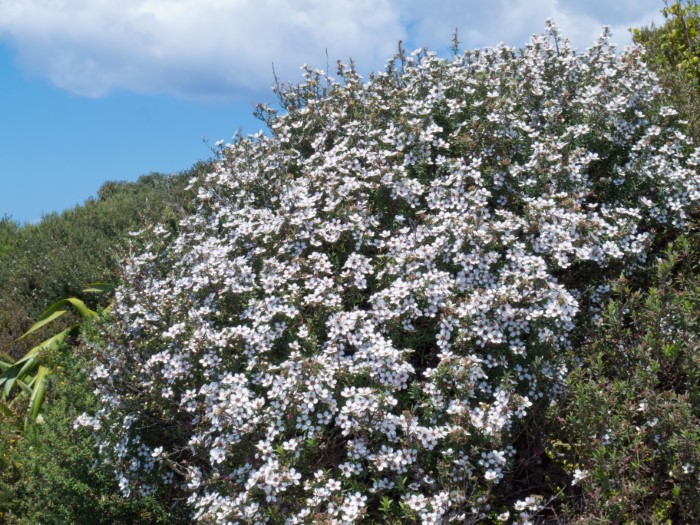 Manuka (Leptospermum scoparium) are native to New Zealand and are part of ecological regeneration projects throughout the country. The plants can grow in poor soil and on steep hillsides, preventing erosion. They are tolerant of extreme weather and provide food and shelter to wildlife.
Manuka honey farmers need to find flowering shrubs in spring to early summer, and transport the hives there, which is not always an easy job given how extreme the geography can be.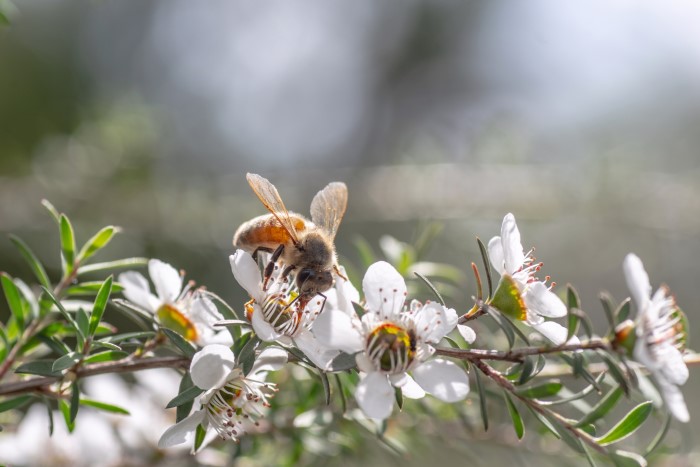 Health Benefits of Manuka Honey
So, what is manuka honey? It isn't like maple syrup, where the plants produce the sweet liquid. Instead, it's like all honey, made when bees pollinate plants and create honey from the pollen. Manuka honey comes from bees that have pollinated manuka plants.
PRI only sources honey from sustainable beekeepers and donates a portion of every purchase to bee-sustainability. They are leading the charge in the manuka honey industry to protect bees and provide exceptional quality honey.
The result is a honey that has high antibacterial, antiviral, anti-inflammatory, and antioxidant properties. While all of these benefits of manuka honey are important, I want to focus specifically on soothing a sore throat.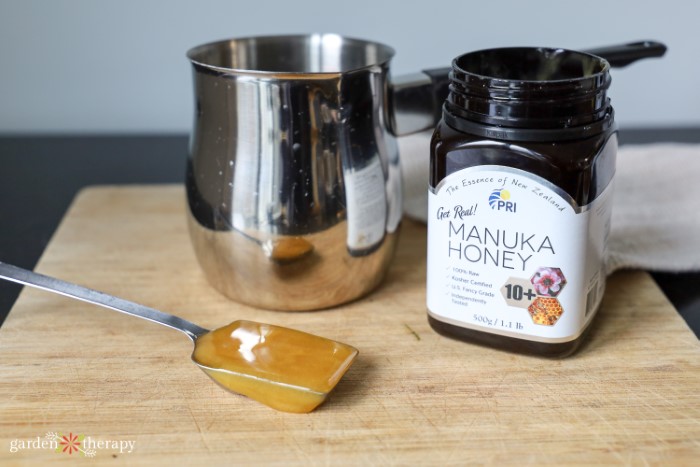 Lots of people take manuka honey to help with sore throats and improve digestion. The simplest way to take manuka honey is to enjoy 1 teaspoon daily for maintenance and 1 teaspoon three times a day for conditions.
It certainly is delicious, but I find it just a bit too sweet to take straight up. Instead, I opt to make it into herbal manuka honey gummies that can be enjoyed as a daily supplement or to soothe a sore throat.
How To Make Manuka Honey Gummy Lozenges Without Heat
Last year PRI sent me a goodie box of some of their products to try. I quickly went through the box of strawberry flavoured manuka honey lozenges so I set out to make my own.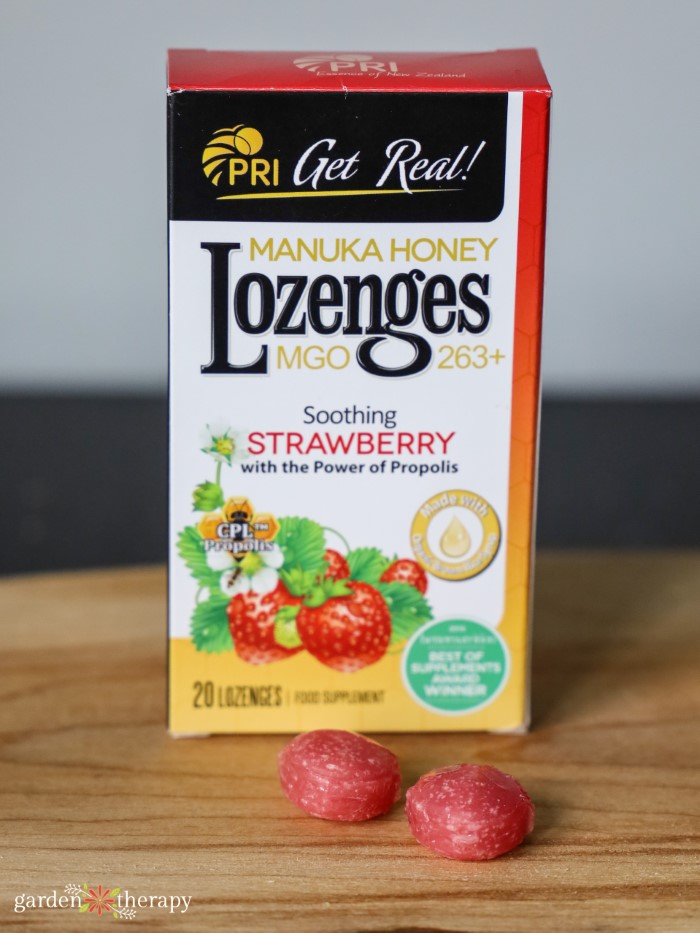 In the past, I've made throat drops like these sage candies, but at the high temperatures, it affects the medicinal properties of the honey. To maintain the properties of manuka honey it should not be heated above 150 degrees F, staying below 125 degrees F to be safe. This includes putting it into tea that is too hot, although tea below 125 degrees would be fine.
I experimented with two low-temperature preparations to maintain the benefits: melts and gummies.
Manuka Honey Melts
Manuka honey melts can be made by mixing equal parts coconut oil and manuka honey. Mix the two ingredients together and spoon into a silicone ice cube mold or candy mold. They taste pretty good if you like coconut and honey, and they melt in your mouth. I like both flavours and these are certainly easy to make, but my second recipe for herbal manuka gummies turned out so well and became my new go-to recipe!
Manuka Honey Gummies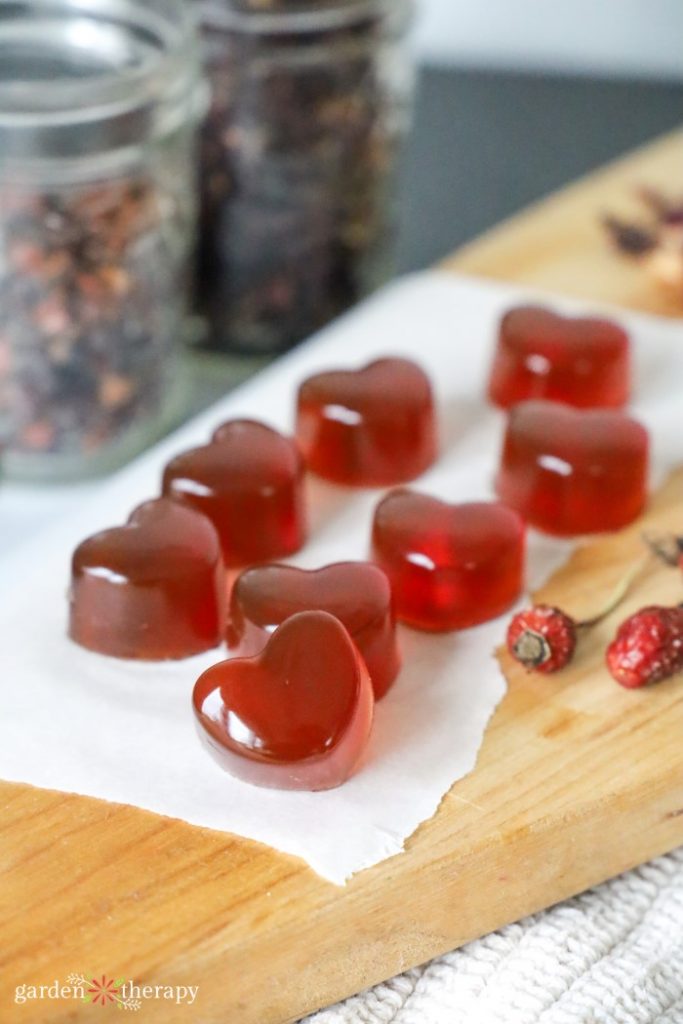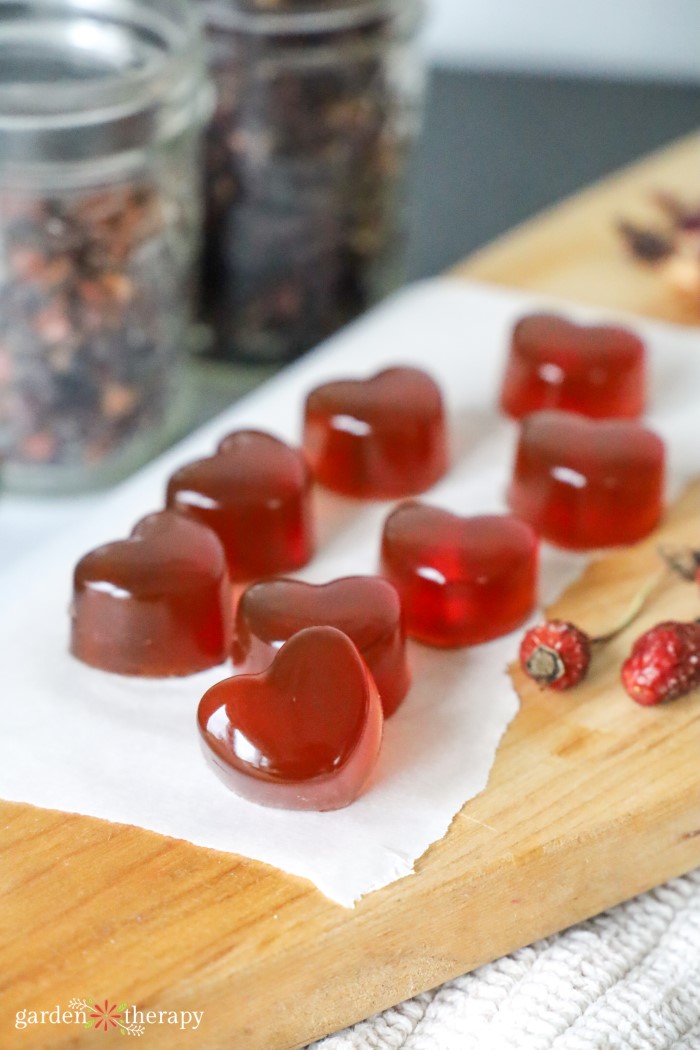 Manuka honey gummies are made by mixing herbal tea and gelatin, and then adding manuka honey when the mixture cools. These delicious treats won the taste tests and pleased even the pickiest foodie in the house (my 6-year old).
I made a few versions with ginger, lemon, and herbal tea blends, but in the end, the yummiest gummies came from strongly brewed rosehip and hibiscus tea.
Rosehips and hibiscus are both high in Vitamin C, so they are wonderful for cold and flu season!
Read More: Herbal Guide to Rose Hips: the Hippest Fruit (with Amazing Health Benefits!)
Here's how to make your own heat-free manuka honey lozenges.
Ingredients for Manuka Honey Lozenges
Makes approximately 12 lozenges with 3.75 g manuka honey each
1/2 cup Rosehip and hibiscus tea – brew it strong!
2 tablespoons powdered gelatin
3 tablespoons (45g)  PRI manuka honey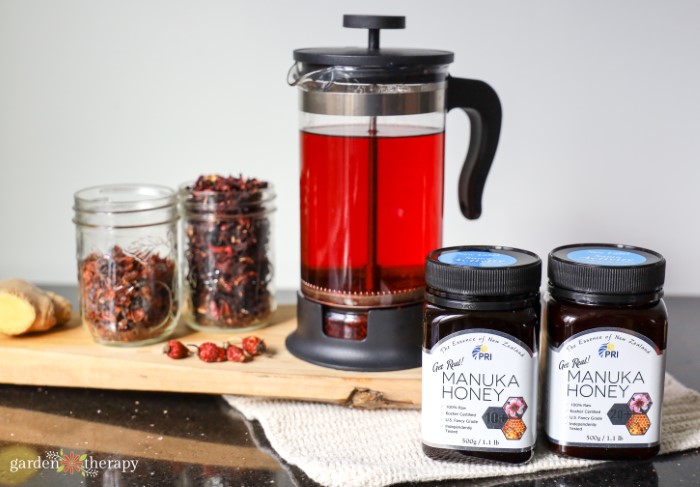 Make It!
Brew a strong cup of tea with rosehip and hibiscus (see the recipe card below for more tips and specifics).
Strain the tea into a pot, then sprinkle in the gelatin. Whisk well.
Put it on low heat so that the gelatin fully dissolves. Once it does, use a spoon and scoop out the foamy part at the top. You can discard the foam.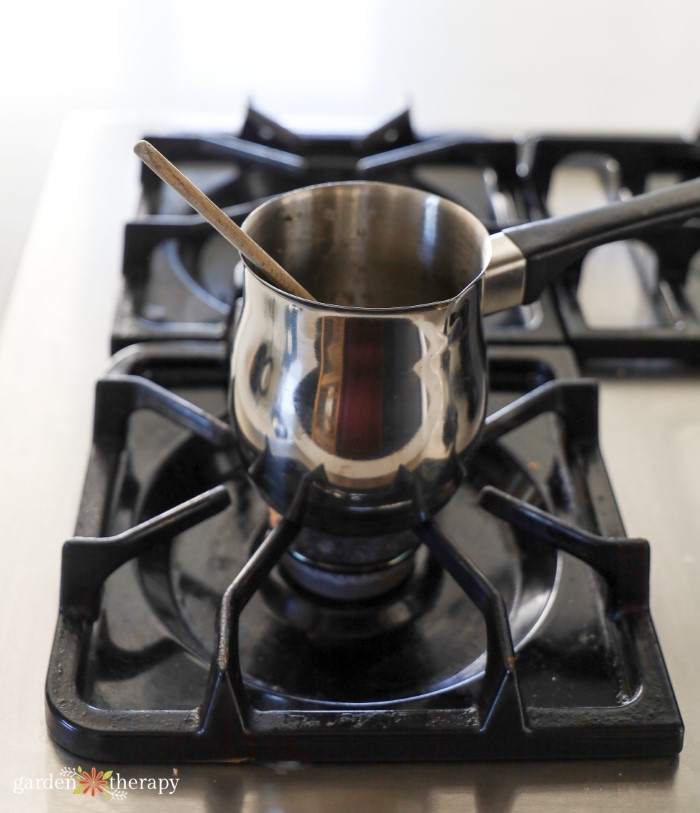 Allow the mixture to cool slightly, then add the manuka honey. Remember, you don't want the honey to get too hot!
Immediately pour the mix into your silicone mold.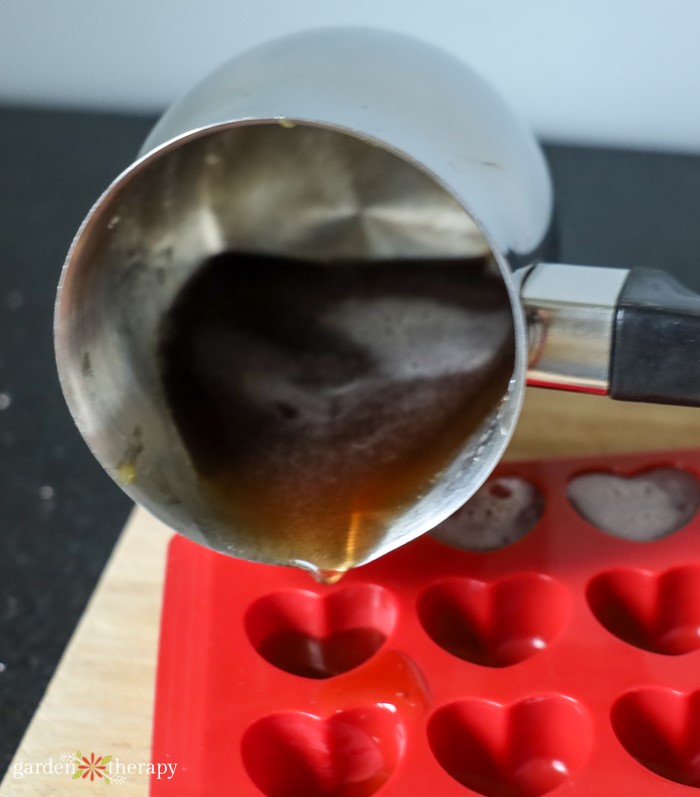 You may have some foam at the top of the molds. Skim it out with a spoon and discard.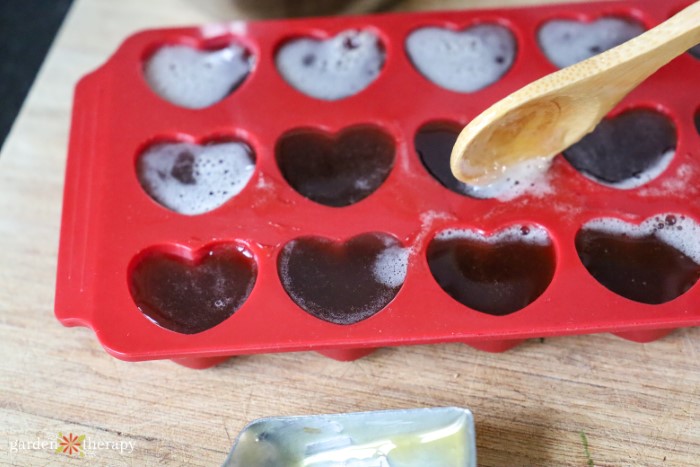 Stick the mold in the fridge so the manuka honey lozenges can set. Once they are firm, you can remove them from the mold. They will keep for seven days when stored in the fridge.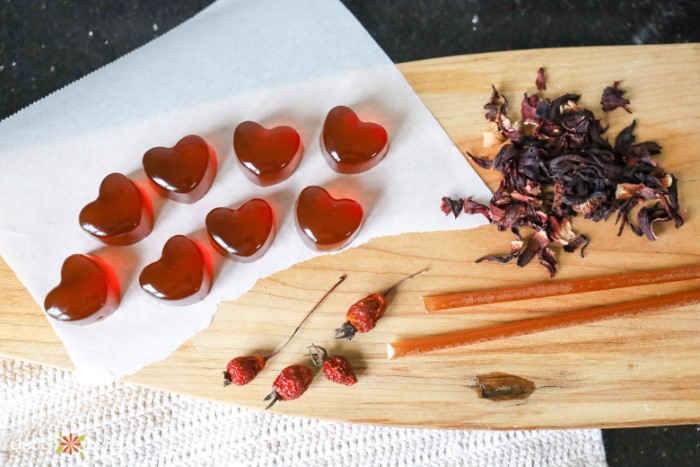 Each of these gummy lozenges will have 3-4 grams of manuka honey so have 1 to 1.5 per day for maintenance and 1 to 1.5 gummies three times per day for conditions!
Don't forget – there's a giveaway from PRI at the bottom as well, so be sure to enter and make your own gummies!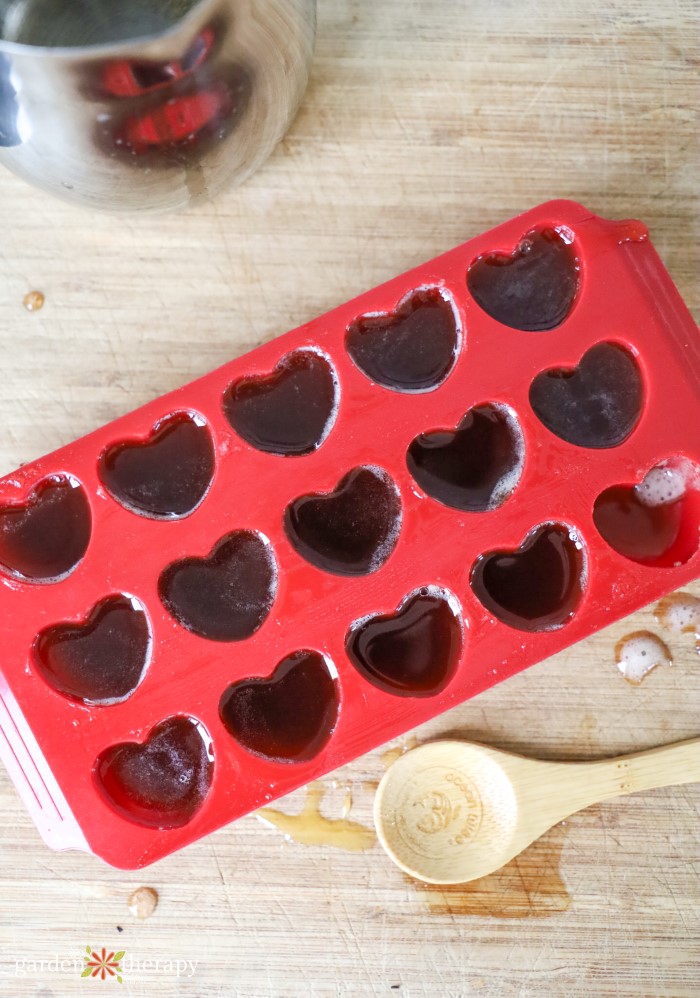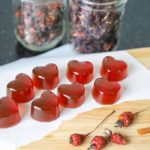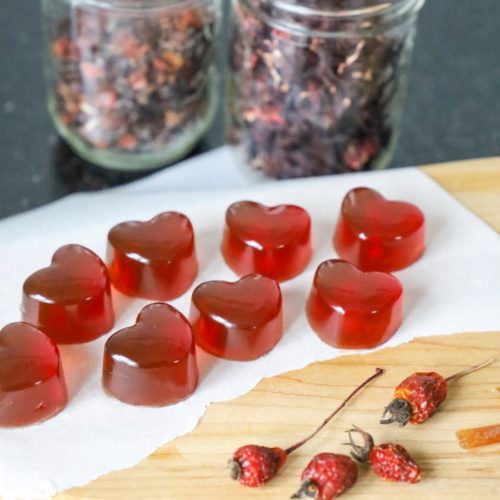 Print Recipe
Manuka Honey Lozenges
This heat-free recipe for manuka honey lozenges keeps the medicinal properties intact.
Equipment
Turkish Coffee Pot

Wisk

Silicone Mold
Ingredients
½

cup

Rosehip and hibiscus tea

choose strong brewed tea

2

tbsp

powdered gelatin

or 30 ml

3

tbsp

PRI Manuka Honey

20+UMF
Instructions
Brew a strong cup of rosehip and hibiscus tea. I used two tablespoons of rose hips and one tablespoon of hibiscus in my bodem but that made 2 cups of tea. I used 1/2 for this recipe, and the rest was made into iced tea. Steep for 30 minutes.

Strain the tea and add it to a small pot or Turkish coffee pot (I like the later because of the pour spout).

Sprinkle the gelatin into the pot and whisk to combine.

Set it on low heat to warm up slightly, enough to dissolve the gelatin.

When the gelatin is dissolved, use a spoon to remove the foam.

Allow to cool to just slightly warm, and mix in the manuka honey.

Immediately pour into silicone molds.

Use a spoon to remove any extra foam from the tops of the lozenges.

Put the lozenges in the fridge to set.

When firm, remove the from molds and store in the fridge for up to 7 days.
Notes
Each gummy lozenge contains 3-4g of manuka honey with the added benefits of rosehip and hibiscus. Enjoy one or two to help soothe a sore throat or as a healthy sweet treat. You can also switch up the herbal tea to try different flavours.
Nutrition
Serving:
1
lozenge
|
Calories:
18
kcal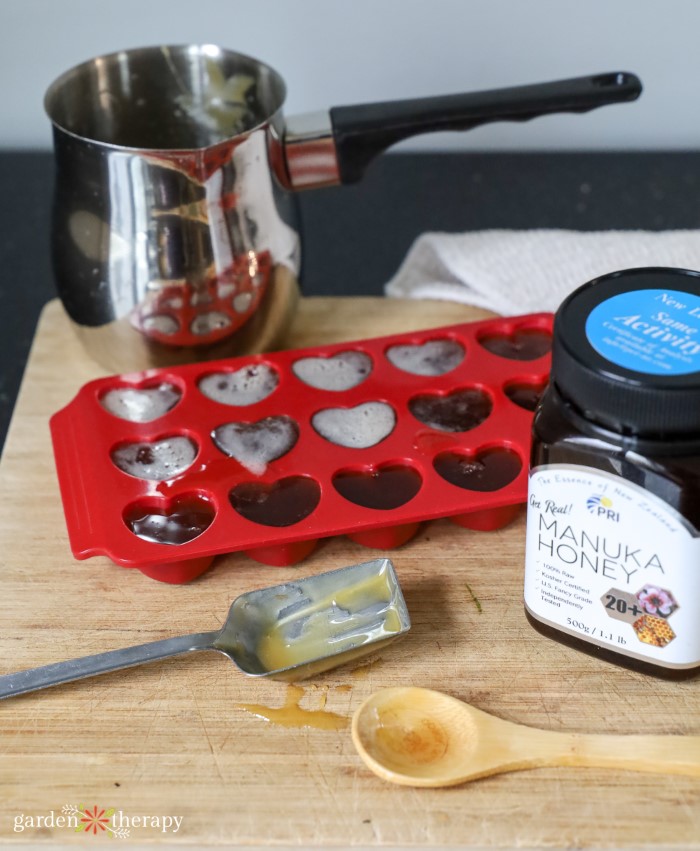 Giveaway Time!
PRI wants to give one of our readers a Manuka Honey gift box as well! The box contains a jar of  Manuka Honey 10+, BioGro Salt (coarse), and Manuka and Propolis Throat Spray. This contest is now closed. Congratulations to the winner, Colleen!