If you grow roses in your garden, you may get the added benefit of rose hips, a cool-cat fruit that packs a healthy punch! Rose hips are the rose plant's seed pod/fruit, although most home gardeners don't get many as we prune back our roses to encourage strong blooming. The rugosa roses are typically harvested for the tastiest hips, but all roses will produce them in the late summer and fall if left alone by secateur-wielding gardeners.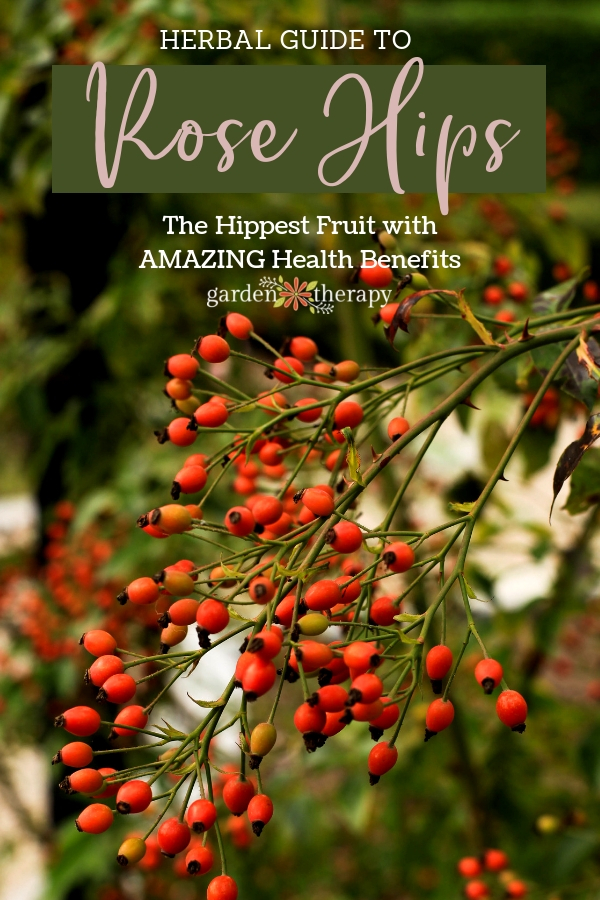 Rose hips are typically a vibrant reddish-orange, but in some species hips can be dark purple or even black. They are tart and reminiscent of a zesty crabapple in flavor, although not quite as tasty. They are, however, prized for their health benefits and jam-packed with Vitamin C. In fact, they contain 50% more Vitamin C than oranges!
Did you know that the rose petals are edible too? Yes, they are! Read more about Edible Flowers here.
Growing Rose Hips
If you are growing hips in your own garden, do not use any chemical sprays or pesticides. Make sure that you grow natural, organic roses for edible purposes. Do not prune or cut back roses after blooming. The hips are coming. Get ready! You will see them decorating your rose plants in autumn and can start picking them fresh at any time.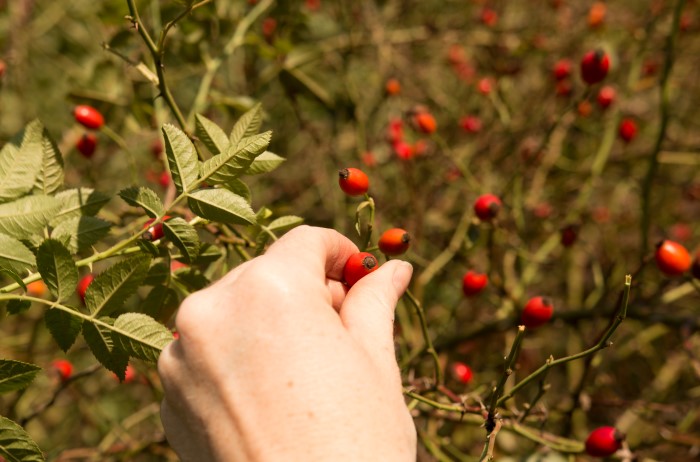 Harvesting Rose Hips
The best time to harvest the whole lot of them is in the winter when they turn soft, particularly after the first frost.
Rose hips are ripe when they are bright red and soft to the touch.
Harvest them with pruners to protect the shape of your rose plant. You can harvest rose plants heavily and they will thank you for it.
It's best to prune them back in winter so that the new growth is delayed until spring.
Remember, roses come with thorns, so protect yourself with rose gloves, long trousers, long-sleeved shirt, and closed-toe shoes.
Place the rose hips in a colander and rinse with water and they are ready for use!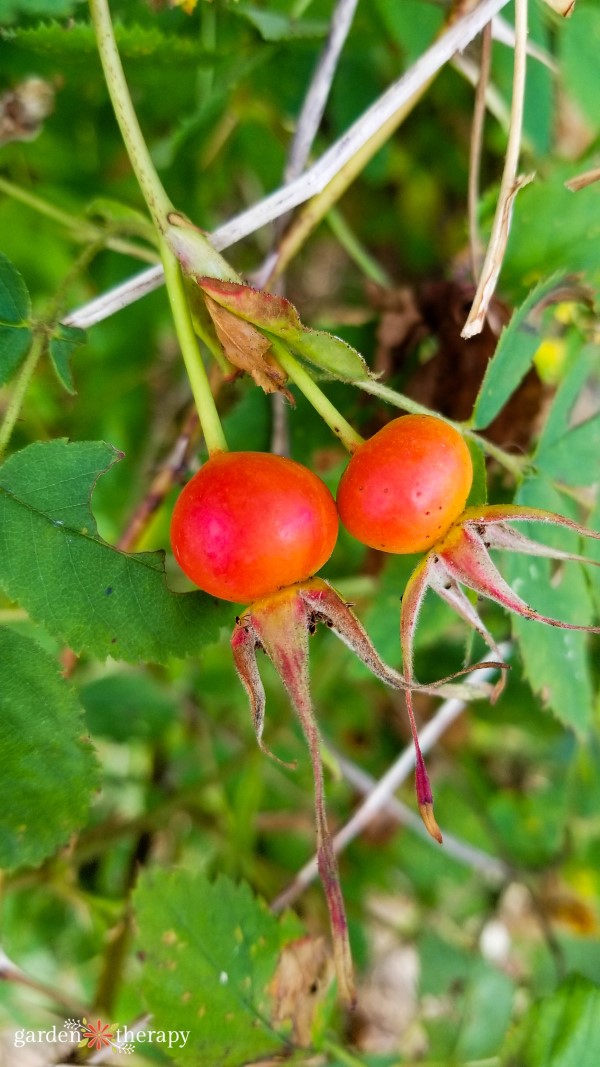 Medicinal uses: Rose hips have been used to treat arthritis, heart disease, diabetes, menstrual cramping, varicose veins, and bladder or urinary irritations. Rose hips also strengthen capillaries, regulate blood circulation and relieve teething problems in infants. Rose flowers have a great deal of healing benefits as well, which you can read about in this post.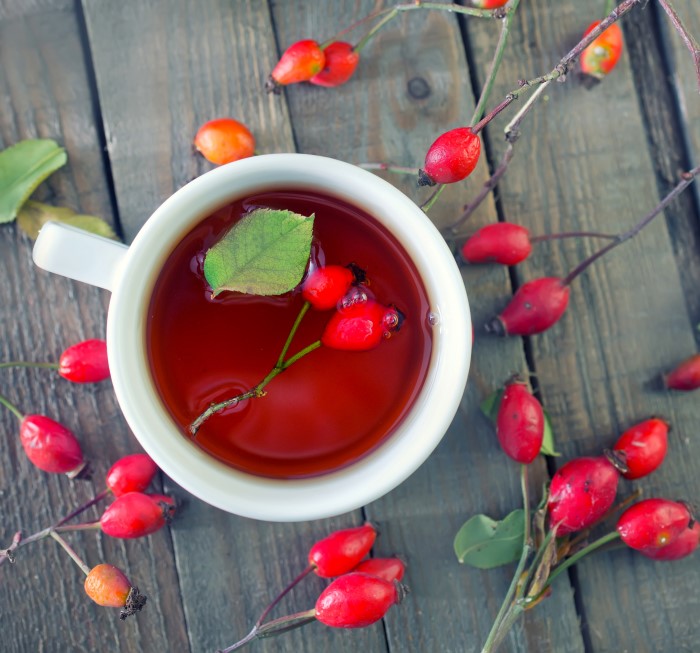 How to Prepare Rose Hips
Use rose hips whole to make tea, but it's best to remove the seeds before you use them to make syrup, jams, and jellies. Trim off the two ends and slice them in half to remove the seeds.
You can dry rose hips to keep them for use all year. After harvesting, wash the rose hips and cut off the blossom end and stem. Set them out in a single layer on a cookie sheet to dry for a few weeks in a cool, dark place. Or if you are in a hurry, add them to a food dehydrator until they are hard, wrinkly, and darker in color.
Add dried rose hips directly into hot water for tea, or grind dried hips into a powder using a food processor.
Not only are they good for you, but they are also gorgeous! Check out this stunning Rose Hip Wreath as part of a round up of Fabulous Fall Wreaths!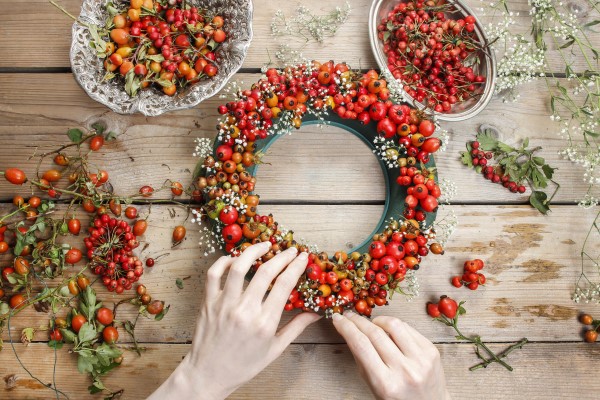 You might also like these posts: