Happy Halloween from Mummy Cactus!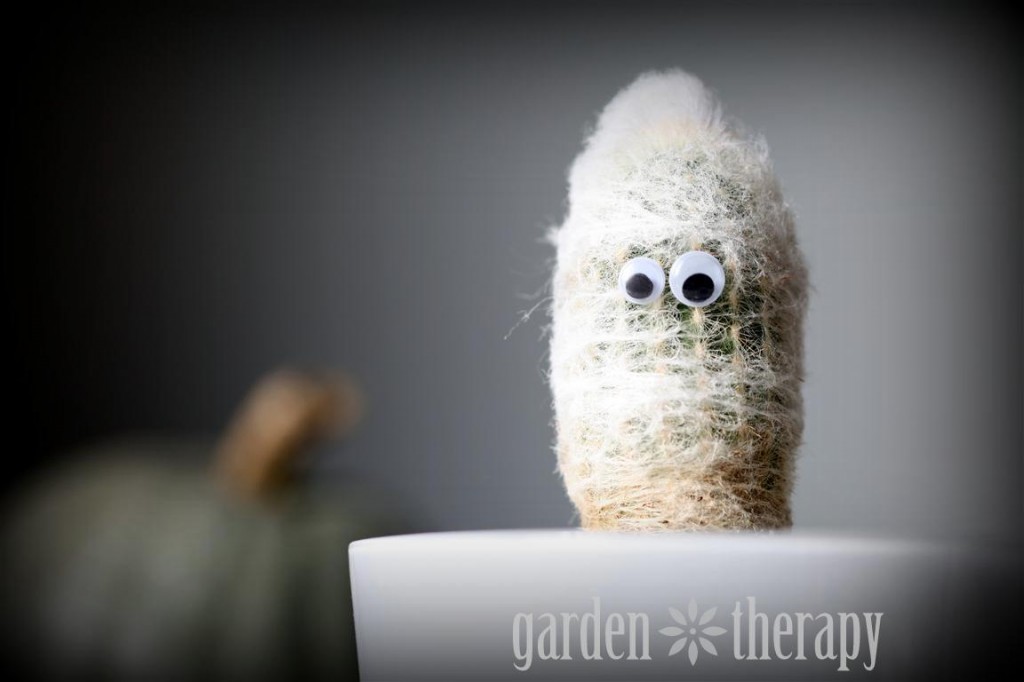 OK, so there is no such thing as a mummy cactus.
Cephalocereus senilis, also known as Old Man Cactus, is a  houseplant you have likely seen before, or if you are in Mexico or other desert-like climates perhaps you have seen him growing wild. If you do, then I'm sorry because they get quite tall (5 -20 meters) and under that pretty white hair are the sharpest spines. Youch!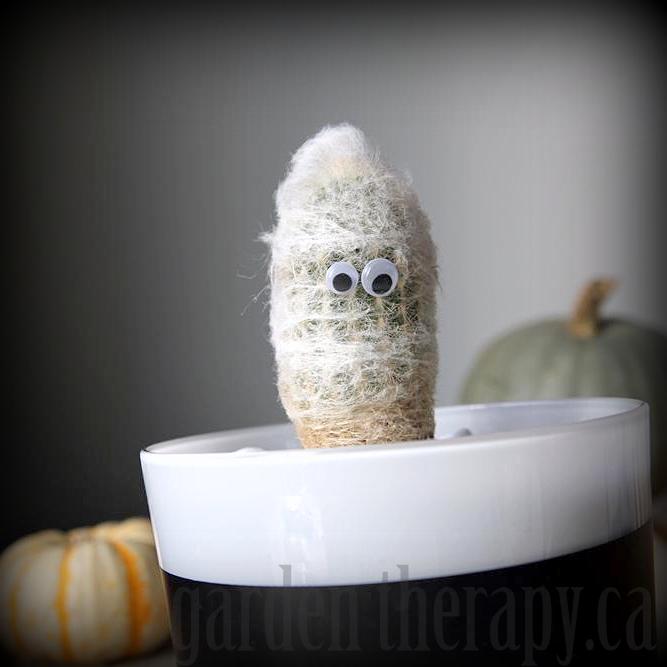 It wasn't a whole lot of fun transplanting "mummy" into his new pot, but as soon as I saw him all I could see was this guy: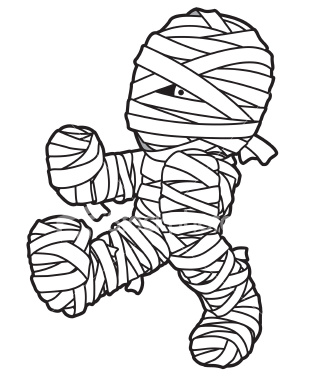 Source: free Printable Coloring Pages
One set of mismatched googly eyes later, the vision was fully realized. Affix googly eyes with glue dots, tweezers and bandages for poked fingers (double Youch!).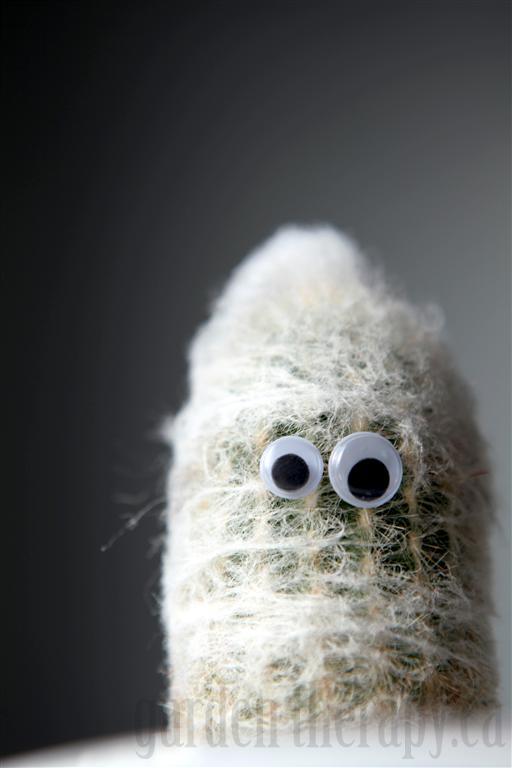 If you have an Old Man Cactus, provide well-draining soil and lots of bright sunlight. You can clean the hair with a gentle brush, but it's best to not let it get dirty in the first place. Treat him well for 10-20 years and he may just flower, although it's unlikely as a houseplant.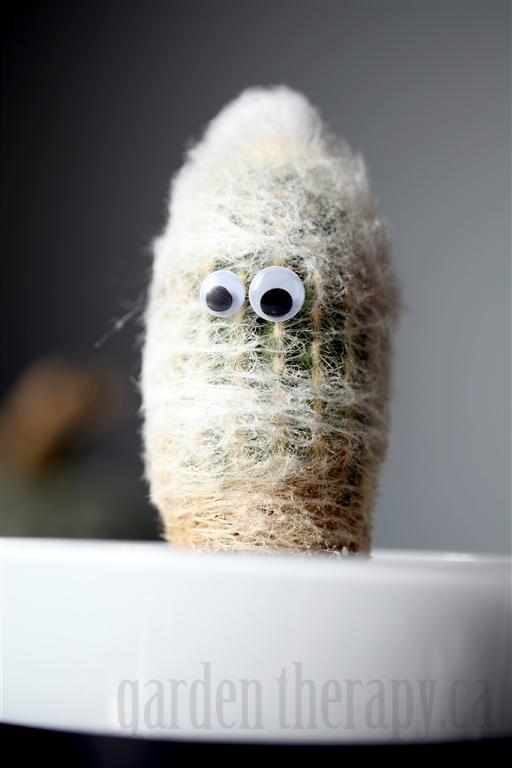 I'm just happy that I can dress him up for Halloween. He's keeping good company this year with Jack-o-Planterns and a Crow Feather Wreath.