Pansies are an old stand-by in the garden because they are hardy, versatile, and come in many different sizes and every color of the rainbow. They can bloom throughout spring, summer, and even autumn, bringing a splash of color to the garden almost year-round. There's more to pansies than just a pretty garden flower, though. These flowers are also a great supply in the kitchen and the craft room and can be made into all sorts of pansy crafts, from delectable donuts to homemade bath bombs. Pick some pansies and start creating!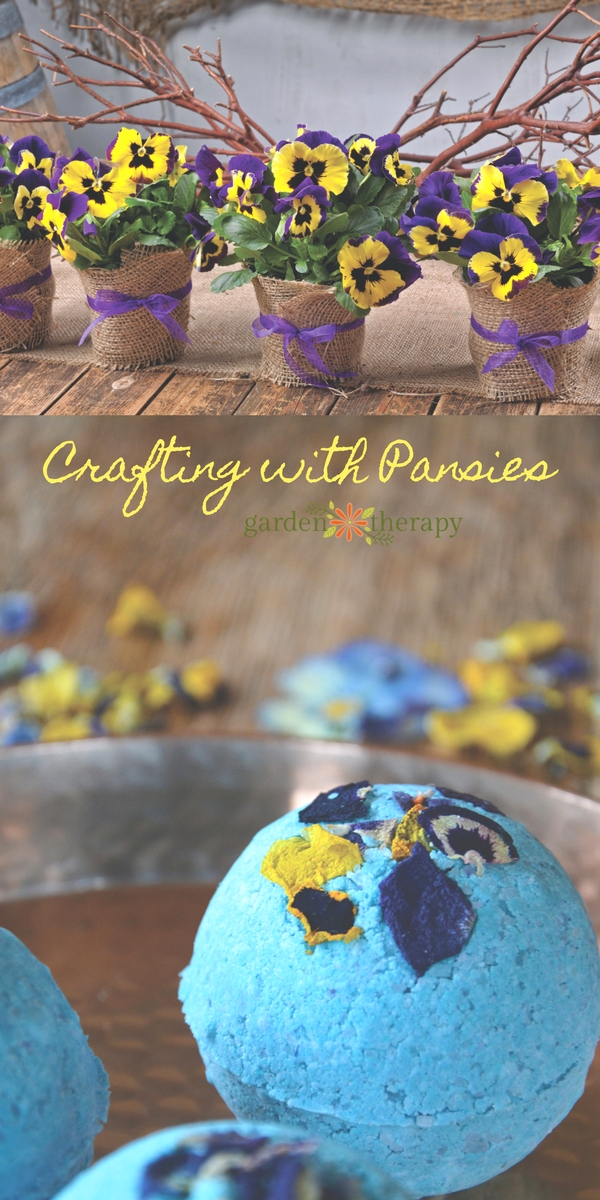 Growing Pansies
Plant in spring or autumn when the weather is cool, leaving about 6 inches of space between plants. They need well-draining soil and partial sun. Pick the old blooms off as they fade to encourage more blooms to form.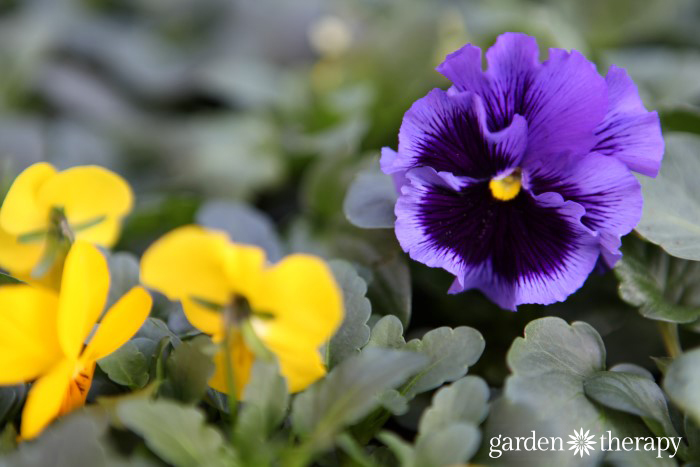 Creative Pansy Crafts
Flower Print Cards
This pansy art isn't painted, it's printed! See how to I made Hammered Flower Print Cards that look just like watercolors.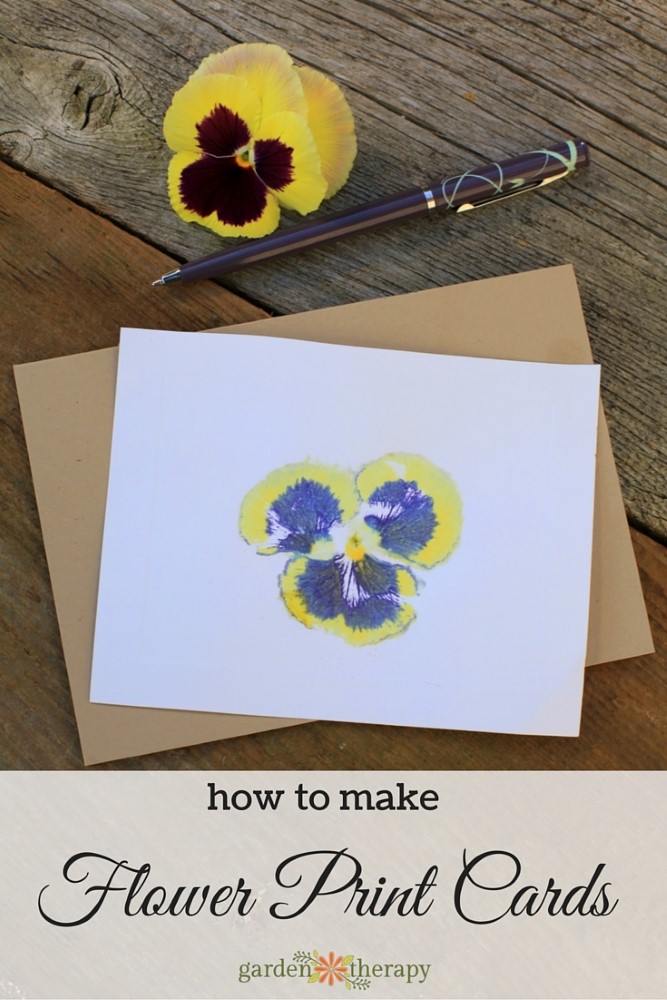 Homemade Pansy Boutonnieres
These charming boutonnieres would be perfect for a summer wedding! Choose 1 or 2 small pansies or violas and a few pretty leaves or other small botanicals. Cut them all with a 3-inch stem still attached, and lay the flowers on top of the foliage.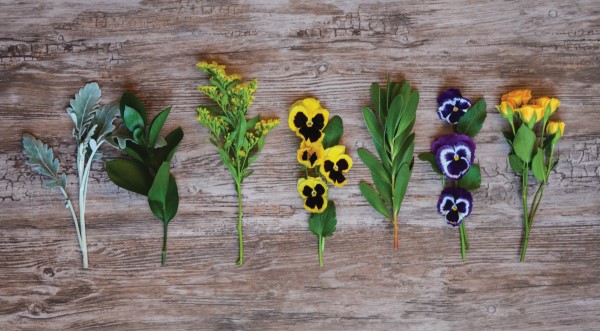 Wrap all of the stems up in a bundle with wire, florist's tape, leather cord, or twine. Wrap tightly and securely by going all the way up the stems and then all the way back down, tying off at the end and trimming the excess wrapping material. Secure to clothing with a pin and you're ready to go!
Floral Favors
Pansies make a wonderful take-home favor at weddings or other events. Plant them in mini flowerpots wrapped in burlap and secured with a pretty ribbon for a sweet souvenir of the day.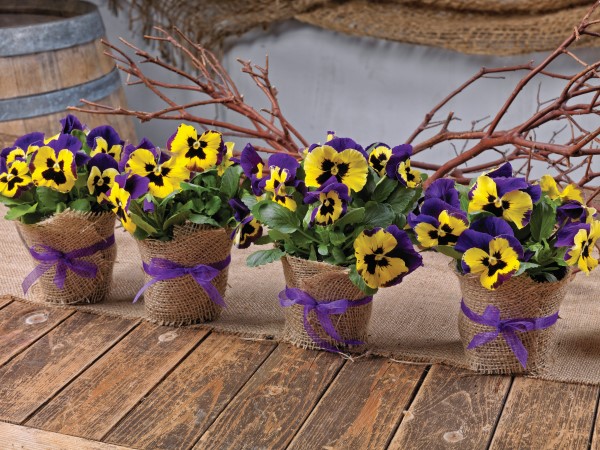 Pansy Bath Bombs
Homemade pansy bath bombs are a relaxing tub treat that make a beautiful gift. To make, follow these instructions, but add a few pansy petals to the mold.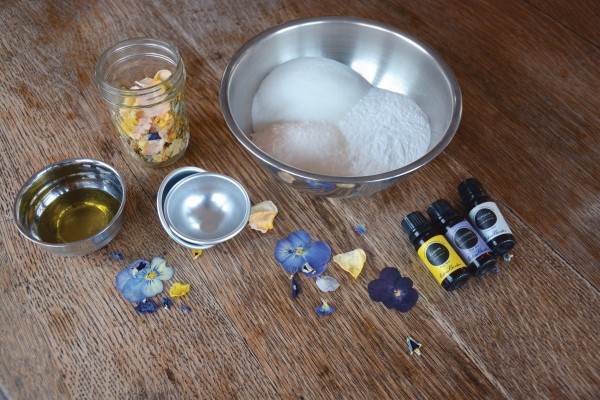 When dry, remove the bath bombs from their mold and they are ready to package up as gifts or add to your own bath after a long day.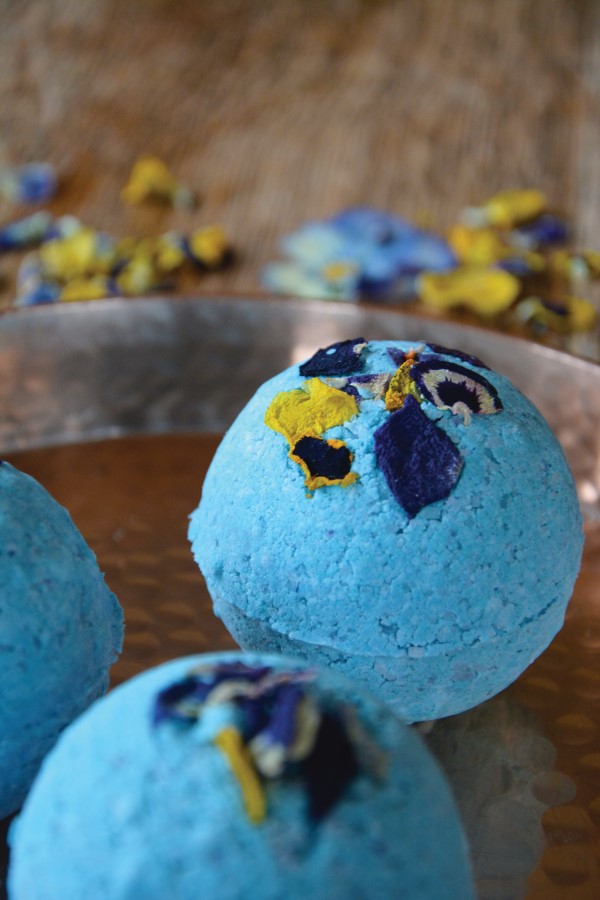 Ruler Planter
This DIY ruler planter is a darling way to say "thank you" to the teacher in your life. Simply break apart a yard stick by scoring it on both sides with a small knife at intervals, then wiggle it at the scores with your hands until it snaps. Sand rough edges smooth and attach the ruler pieces to a wooden planter using a hot glue gun.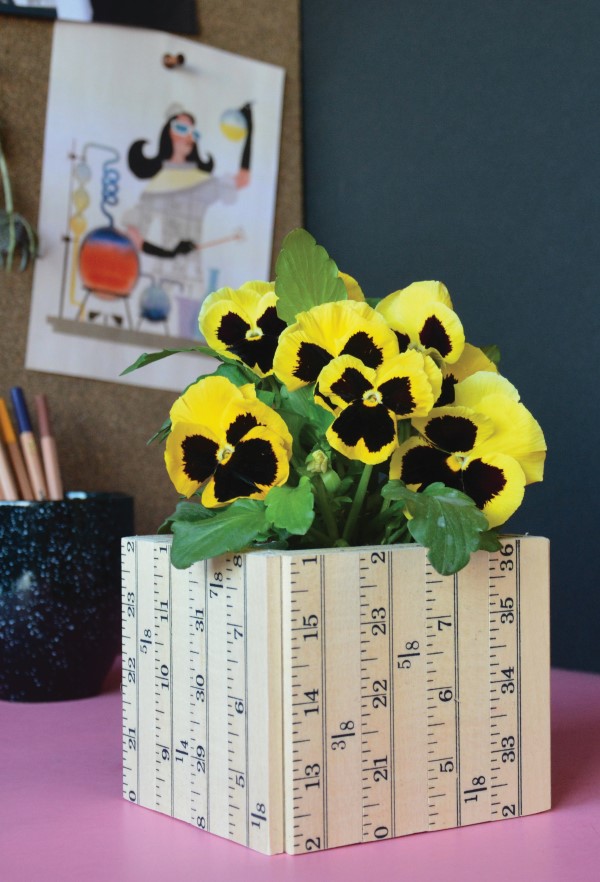 Pansies for Gift-Wrapping
Pansies are also a great way to personalize your gift presentation. Add pressed pansies to gift wrap or use them to embellish plain gift tags. To press pansies perfectly, use a homemade flower press or place fresh pansies inside a book to press them. Leave them for about 10 days and gently remove the flowers.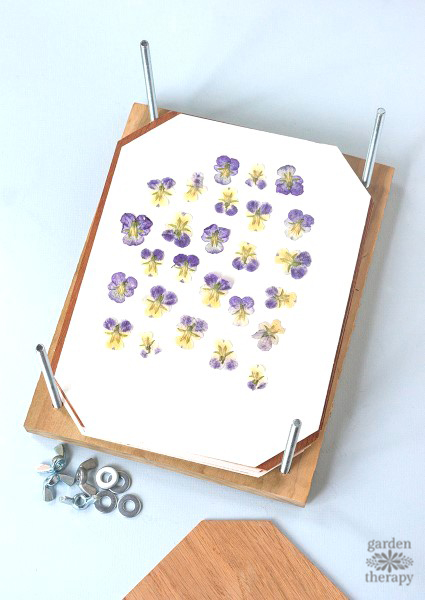 Pansies in the Kitchen
Pansies are one of my favorite edible flowers. They have a variety of tastes, some strong and some mild, they look beautiful garnishing salads or as decorative dessert toppers, and they are just the right size to freeze into ice cubes that dress up any drink. At your next gathering, wow your guests with pansies on every plate.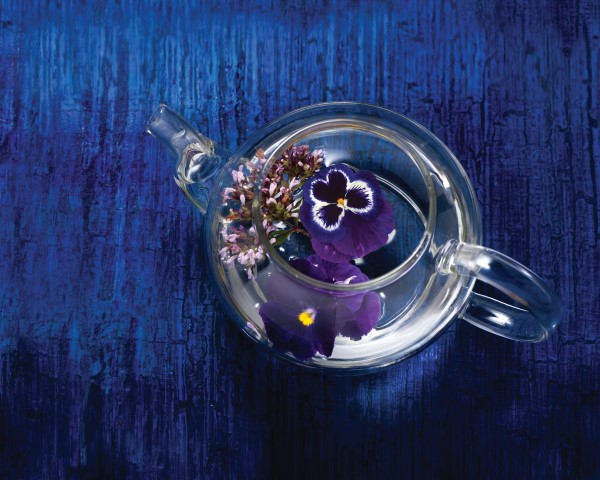 Spring Salad
Pansies make an attractive and delicious garnish on a spring salad. For best results, pick pansies in the morning when their water retention is highest. If they are slightly droopy and need to be refreshed, soak them in ice water for a few seconds and they will perk up. Add to a salad of mixed greens, tomatoes, peach slices, and fresh herbs, then drizzle with balsamic vinaigrette.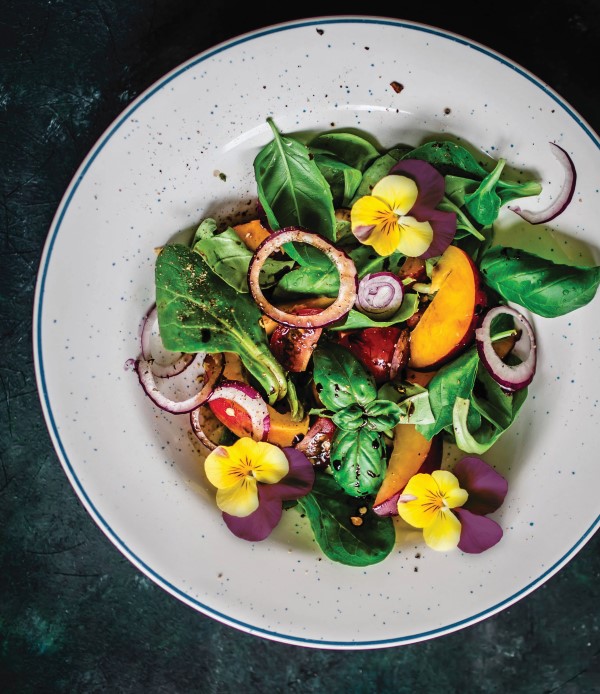 Pansy-Garnished Donuts
Forget the Unicorn Frappuccino and treat yourself to these magical pansy donuts instead. Simply top store-bought or homemade donuts with pink, blue, and purple icing and decorate with pansies and sprinkles. It's a donut dream come true!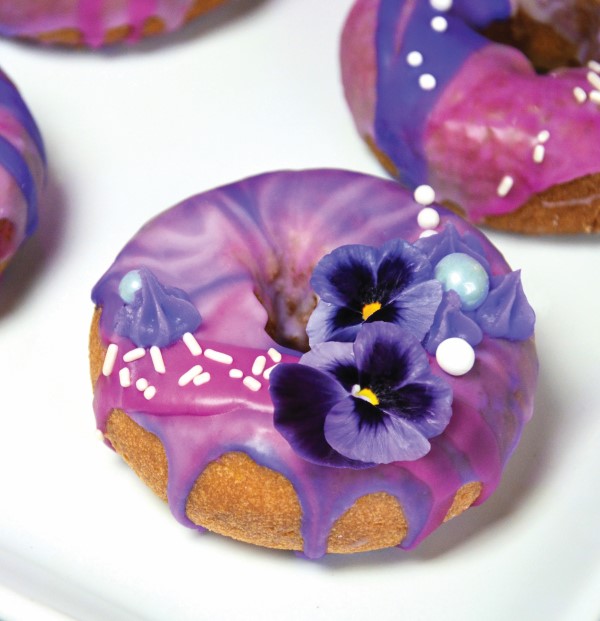 Pansies on the Rocks
To make these delicate floral ice cubes, fill an ice-cube tray halfway with water and add one pansy to each cube. Freeze until solid, then fill up the other half of the tray with water and freeze. Making the ice cubes one-half at a time prevents the pansies from floating to the top and sticking out.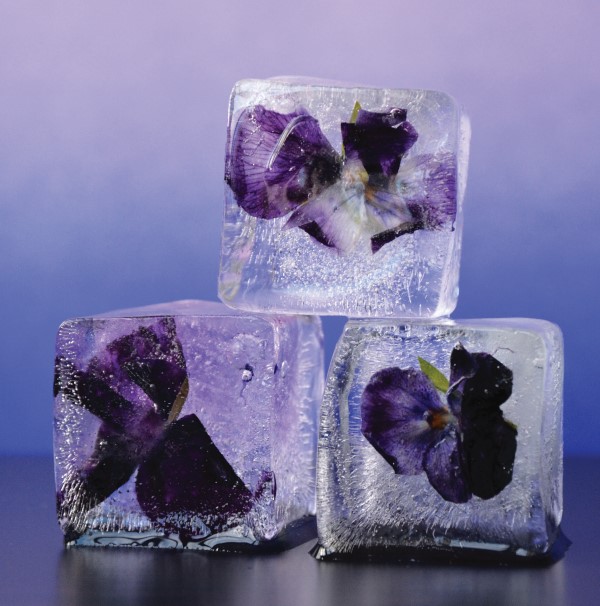 Add pansy cubes to your favorite cocktail, iced tea, or lemonade.
Lovely Lollies
These pretty lollipops are made with violets, a smaller relative of the pansy. They are both in the viola family. See how to make Edible Flower Lollipops.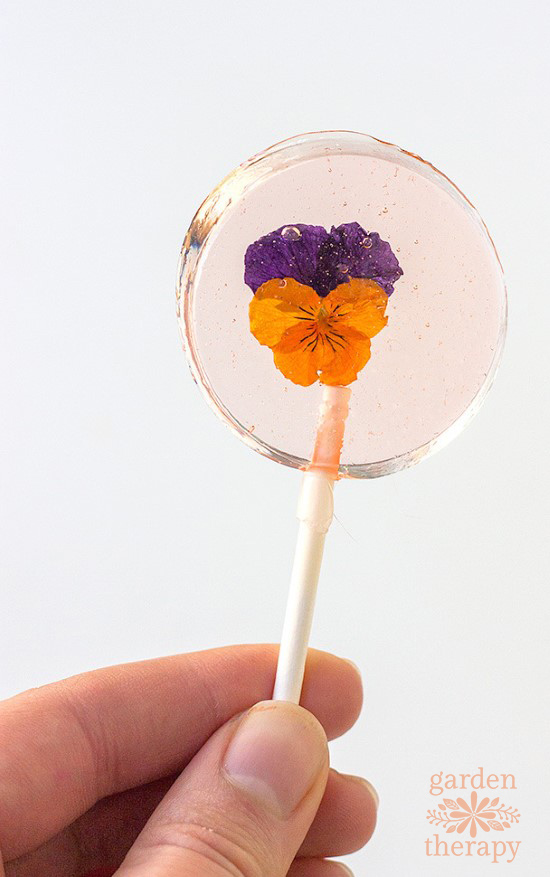 Be sure to Pin these pansy crafts on Pinterest so you can find them again easily. Thank you to Benary for providing many of the photos and crafts for this article. I received no compensation to publish this post; I just really love the ideas and thought you would too. All of the opinions expressed are my own.
Benary is an independent family business that has been working for 6 generations to make the world a more beautiful place by producing premium seeds and plants. Benary's Inspire Plus and Inspire DeluXXe pansies were used for many these projects, as well as their miniature Admire violas.