These edible flower ice cubes make a stunning show in a garden cocktail. Use them to decorate events like weddings or showers, or just to add a little pretty to your glass of water!
The only annuals I tend to grow in my garden are edible ones and when I first tasted violas I knew that this stunning plant with the vibrant flowers would be front and center. While they are so often planted just to perk up the flower beds and container gardens, once you taste the sweet, almost pea-like flavor, you will be buying them by the flat. It's no wonder that these are often called Culinary Violets (botanically-speaking, viola is the name for the collective group of violets, violas, and pansies).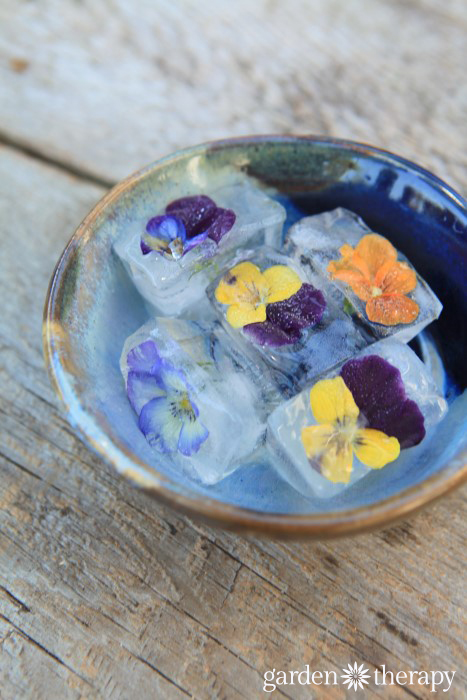 Any edible flowers can be used to make floral ice cubes. I like violas because of the flavor, but also because the size can perfectly fit in an ice cube tray.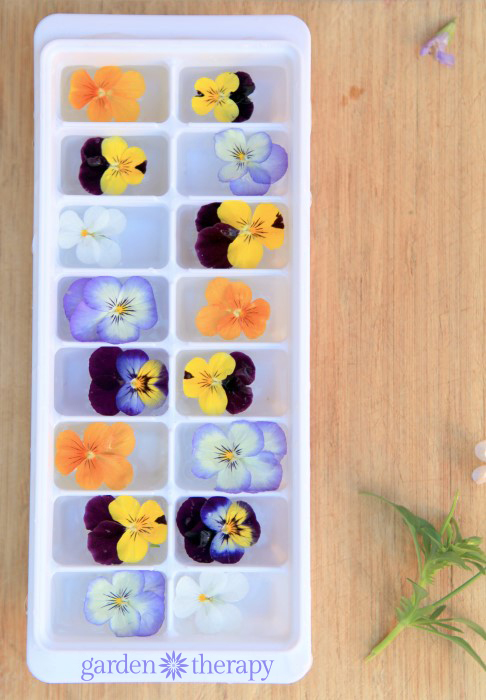 Separate the petals from larger flowers to help them fit. Arrange them back together in each of the cells of the ice cube tray.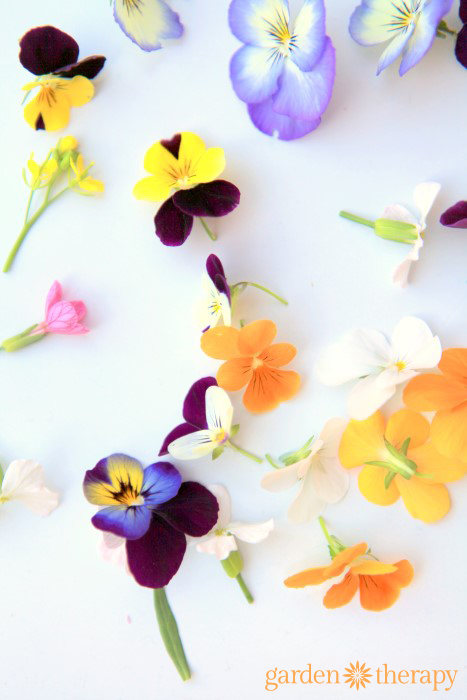 To make edible flower ice cubes is simple, but a few tricks will help them put in the best display possible.
Harvest flowers just before you intend to use them. They should be picked at their peak of freshness and show no signs of ill health.
Taste them! Yes, there are many flowers you can choose from, but be careful that the flavor they impart works with the drink they are intended to cool. Radish flowers are very pretty and will be tasty in a Bloody Mary, but may not be as much of a match for lemonade!
Freeze in layers. Start by filling up the ice cube tray halfway with water and place the flower on the surface. Gently pour just a few drops of water over the flower so that when you freeze it, the flower will be held in place. Freeze for 12-24 hours, then pour another layer of water to fill the ice cube trays. Work quickly so they don't melt. Freeze for 12-24 hours and you are ready to use them!
Use boiled water for clear ice cubes as tap water typically gives cloudy cubes. I like both. The clear cubes show off the flowers best but the cloudy ones show formations that look like glass-like cracks.
Use the ice cubes within 2 weeks.
Serve in clear drinks for the best results.
Want more on edible flowers? Here are 10 great edible flowers to grow in your garden (and what they taste like):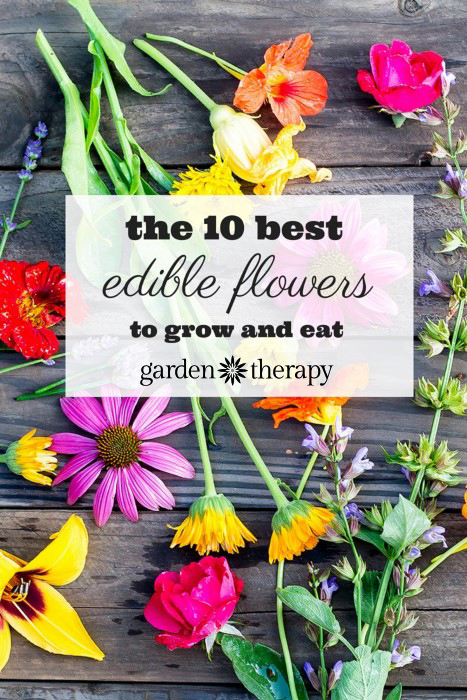 And
here are some edible wildflowers: