Whether you are a seasoned gardener or just beginning, gardening books are probably the most essential tool you can have. While there are many great practical gardening books to get you started, you may have some special needs in your space that could be covered in just a paragraph in another book.  This list is what I have on my bookshelf for information-packed pages that deal with the specifics of things like gardening organically, in small spaces, in containers, in urban spaces, in Canada, for wildlife, and much, much more.
Master Gardener's Bookshelf
When I did the Master Gardeners training ten years ago, I didn't own any gardening books. You may have read my story of how I started gardening and borrowed armfuls of book on gardening from the library for many years. But I didn't have a home resource library until the Master Gardener's training showed me the importance of reference books available at home.
Master Gardeners are community volunteers who spend time working sharing information and answering questions at garden centers, farmer's markets, and community projects. What we learned in that program was that we didn't need to know every answer to every gardening question that everyone has, but instead know how to look up the answers. Of course, you need a base of information to start looking (you don't know what your don't know, right?) but with a few practical gardening books that you have read and understand, you are well-equipped to solve some garden mysteries.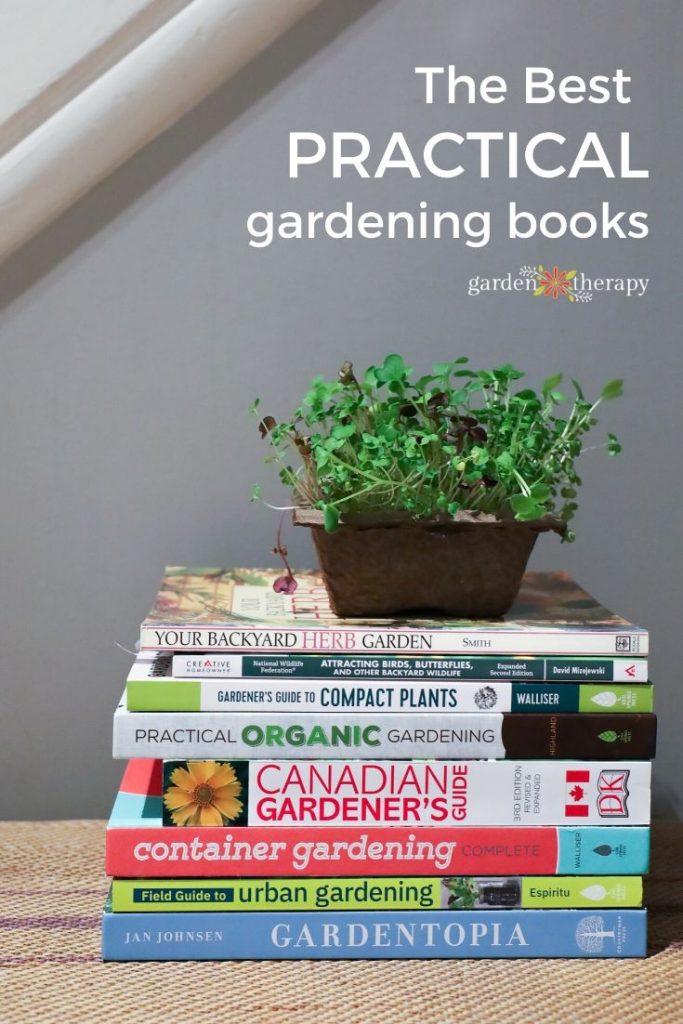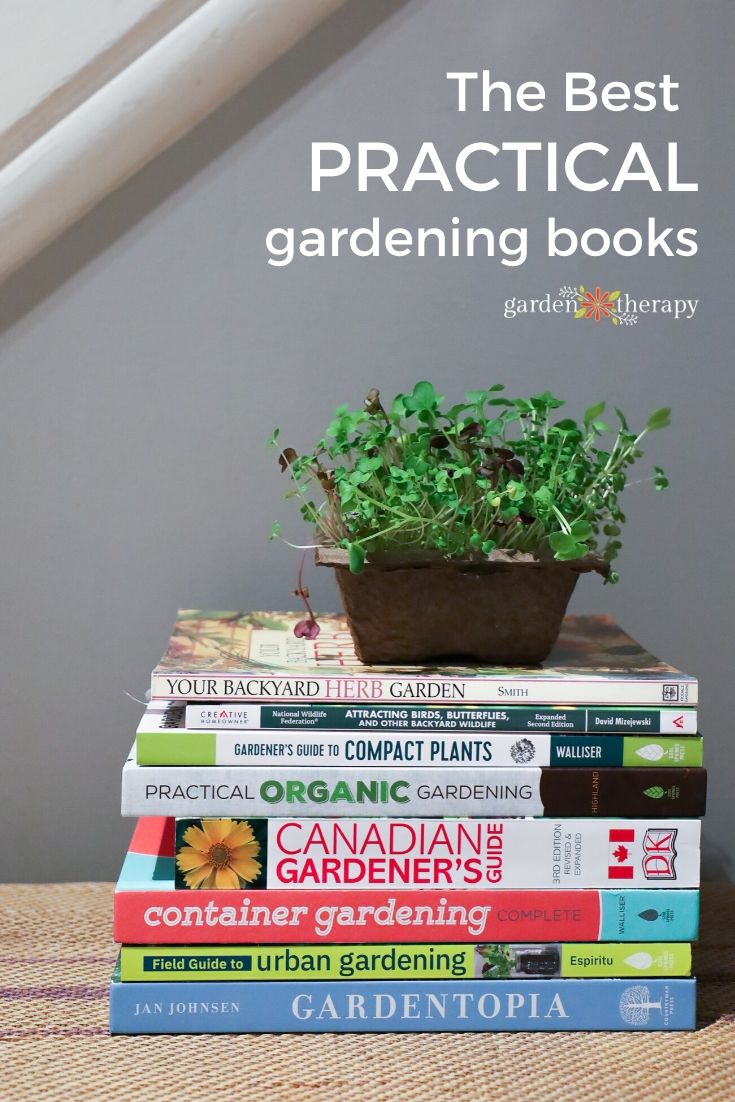 Practical Gardening Books for Every Garden
You will be happy to know that I now have hundreds of practical gardening books I can reference! My bookshelf also overfloweth with niche topics like succulents, seed starting, roses, and mushroom gardening but while these niche books are useful and exciting to learn from, but they are not the best place to start. I have looked over my books and picked out some practical gardening books, both new and classic, that I think are bursting with information for specific gardening needs. This is my Master Gardener's bookshelf, the ones I recommend to others when they have a unique garden space. 
SIDE NOTE: My upcoming book Garden Alchemy: 80 Recipes and concoctions for organic fertilizers, plant elixirs, potting mixes, pest deterrents, and more will be released Feb 18, 2020. I'm certain this will be a great foundation title for your own set of practical gardening books. Pre- order a copy today!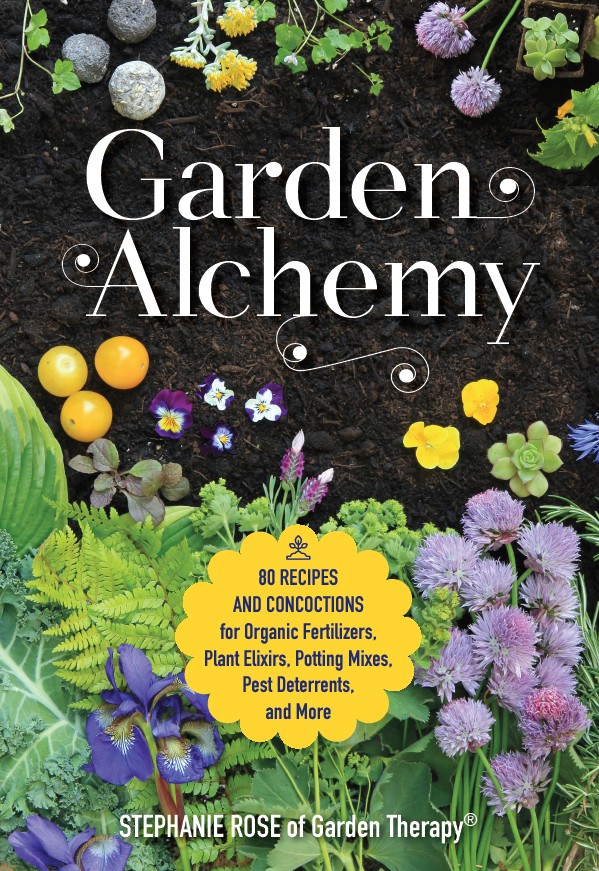 Please note: you will notice there are no vegetable gardening books here. I am writing another list dedicated to vegetable gardening books and why I love them and will share soon. In the meantime, you can see all of my book picks on my Amazon Affiliate store. 
I am part of the amazon Affiliate program and as such could earn a small commission when you purchase a book from the links in the post. I but books from Amazon for convenience, but I also buy directly from the author whenever possible, from the publisher's website, local bookstores, and used bookstores as well. Wherever you buy the book it supports authors and the brilliant, dedicated work they have put on the pages. 
For the Organic Gardener
If you are an organic gardener and you find yourself stuck on what to grow that will be safe and beneficial for yourself, family, pets, and wildlife then look no further! I've long been a fan of Mark Highland, founder of The Organic Mechanics Soil Company that makes earth-friendly, better for your garden, craft potting soil based on science. Practical Organic Gardening is a book by Mark that is science-based with a modern-day take on organic gardening. Mark has extensive education and experienced training in soil science and he brings that to Practical Organic Gardening making it one of my favorite soil-based gardening books. It is packed with information and quality visual information to help you along your organic gardening journey.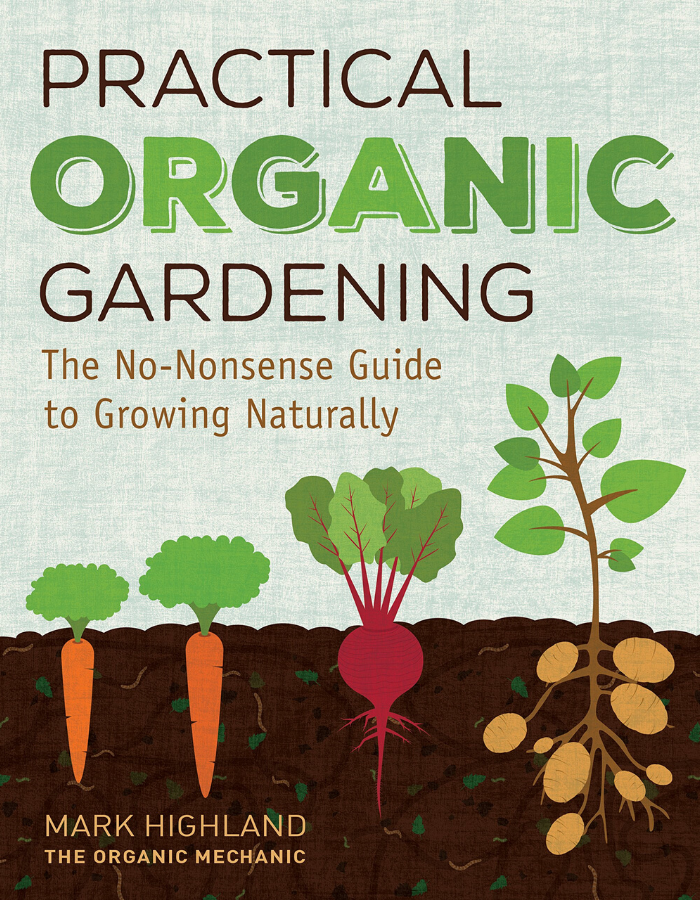 For the Urban Gardener
Are you an urban gardener that fears that it might not be possible to really get the food you want out of your smaller yard or city residence? If so, Field Guide to Urban Gardening by Kevin Espiritu might hold all the answers to those concerns. Kevin is a "self-taught urban gardener" and he researches deeply and tests widely all while sharing his adventures on social media and YouTube. Kevin's blog Epic Gardening and this book are living proof that there are many, many options when it comes to urban gardening. Kevin gives you in-depth gardening plans to help you jump start your urban garden and hold your hand throughout the journey. Some of the practical gardening techniques featured in this book include: container gardening, raised beds, indoor edibles, and hydroponics.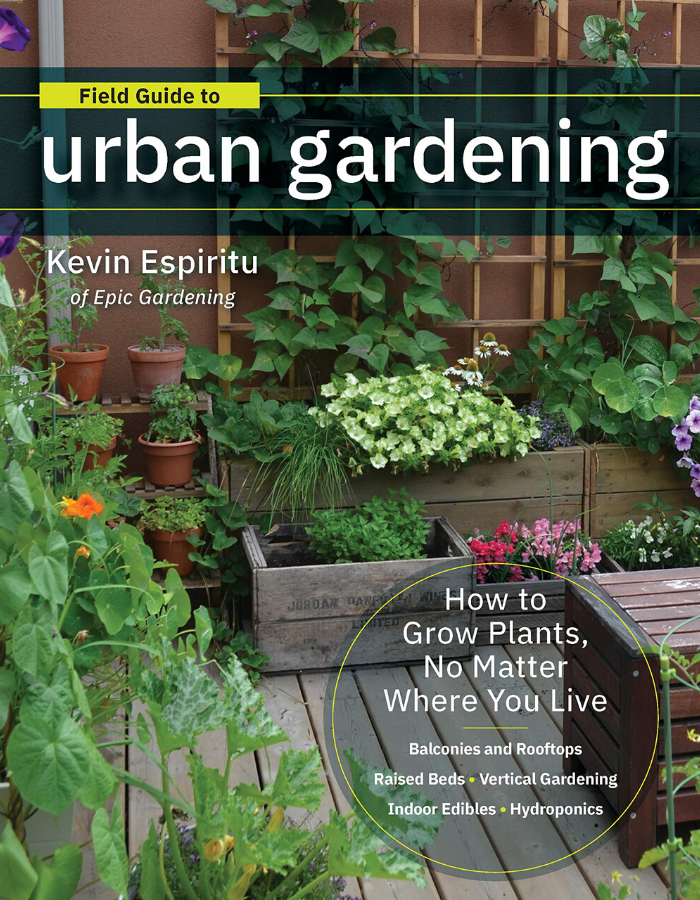 For Small Space Gardeners
Gardener's Guide to Compact Plants by Horticulturist Jessica Walliser is a must-read for any small space gardeners. I have long been a fan of Jessica's and her many gardening books because she is just the right mix of horticulture nerd and earth mother. She is also co-owner of savvygardening.com, one of the best gardening websites out there (with the awards to prove it!). I'm also honoured to share that she was the Acquiring Editor on my latest book, Garden Alchemy!  Despite her busy schedule she is generous to share her knowledge of compact plants in this practical gardening book perfect for small space gardeners. It's full of up-to-date information on how to make your garden thrive, even in close quarters. It's perfect for anyone wanting to start a small scale garden with a big scale payoff. If you're searching for plants that require less space and reduced day-to-day maintenance then this is definitely the book for you.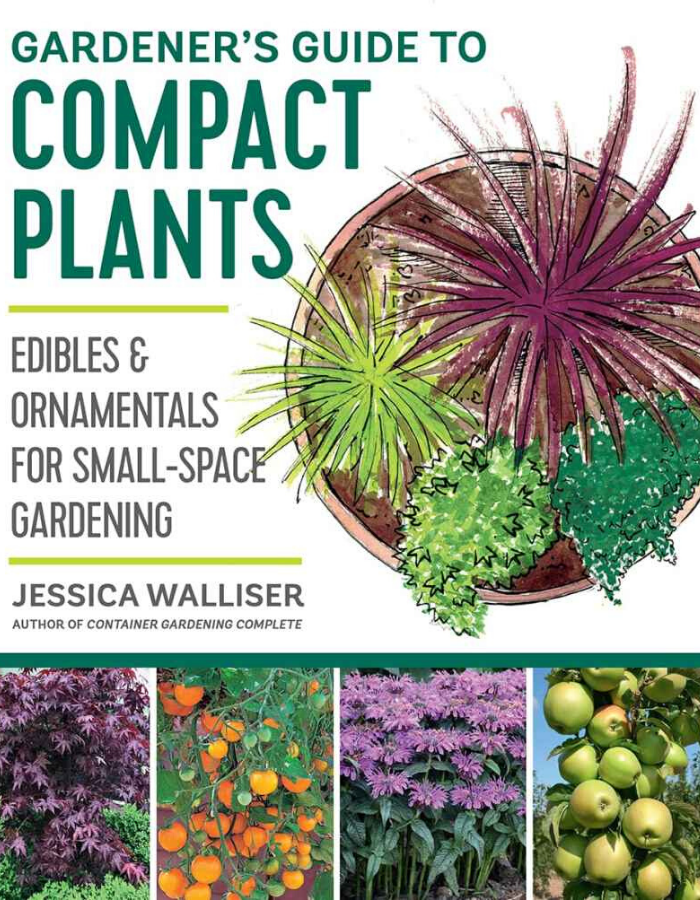 For the Container Gardener
When I said I was a fan of Jessica Walliser's books I wasn't kidding! If you find yourself limited on space, but you don't want to settle on quality then get a copy of Container Gardening Complete. But container gardening is not just for small space gardening, it's a gardening style. No matter what size garden I have, I will always include containers and so this is an essential book to keep on the shelf.  Container Gardening Complete contains everything you need to know about every step of container gardening from the planning to the designing to the planting and beyond. The best part is that the methods in this book work and aren't difficult to follow. In this book, you will also find creative ideas for container planting like a rain-gutter garden and a carnivorous plant garden in a casserole dish.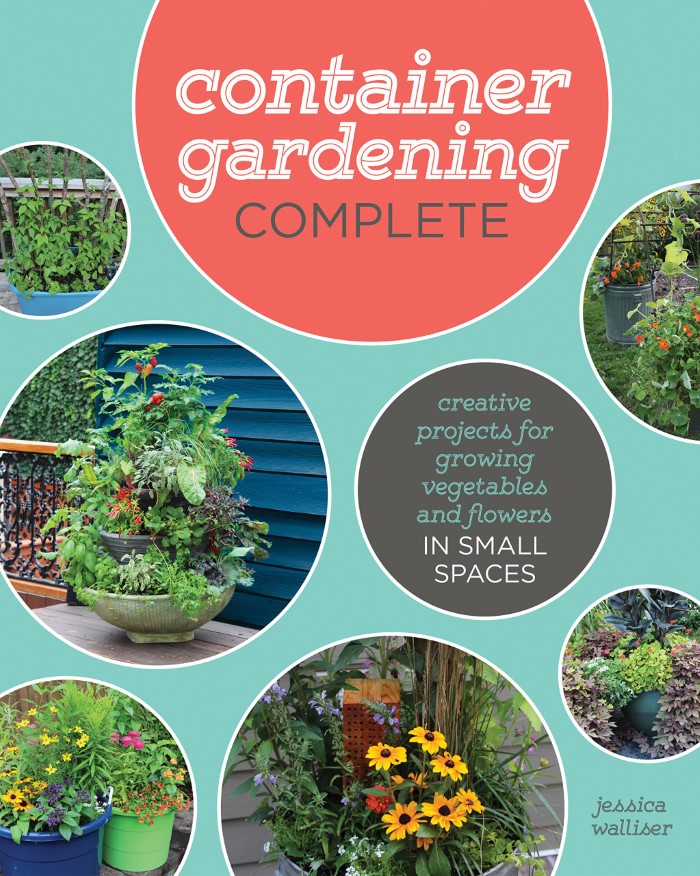 For Canadian Gardeners
Canadian Gardener's Guide edited by Lorraine Johnson is a wonderful book for Canadian gardeners. Lorraine is the author of numerous gardening books and is a speaker in high demand. This book is full of information that is catered to those of us who garden in a cooler yet incredibly diverse climate. You will find tons of information about the landscape of Canada, native plants, design ideas, schemes, 1000's of photos, and so much more! This updated copy includes several new features, such as cold frame gardening, rain gardens and backyard homesteading.
For Lovers of Backyard Wildlife
You can literally watch your backyard turn into a wildlife habitat if you have the correct plants and garden setup to attract backyard wildlife. Attracting Birds, Butterflies & Other Backyard Wildlife by David Mizejewski is the perfect book if you are looking for garden projects to do with your family that will attract all the most beautiful and calming wildlife you could ever want adventuring around in your backyard. David is a naturalist with the National Wildlife Federation and holds a degree in Human and Natural Ecology from Emory University. David has hosted television series on both Animal Planet, NatGeo WILD, and makes regular appearances on NBC's Today Show. I love that this book includes steps to get your garden certified as a wildlife habitat and includes a ton of checklists and projects for encouraging visitors.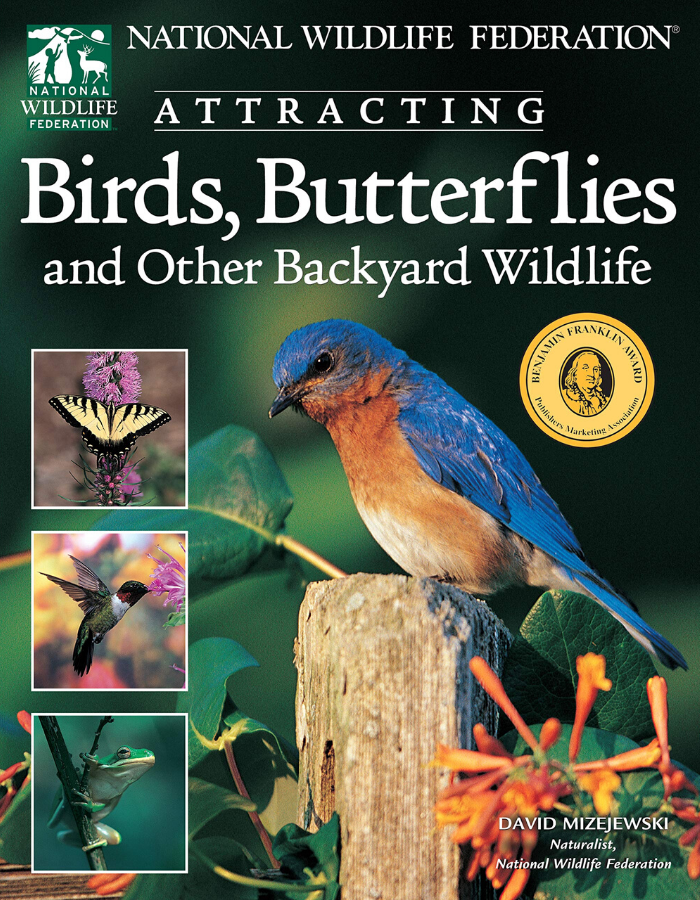 For the Flower Farmer
If you are a flower farmer or just want to grow flowers like one then this is the book for you! Floret Farm's Cut Flower Garden: Grow, Harvest, and Arrange Stunning Seasonal Blooms by Erin Benzakein is beautifully inspirational, to say the least. Erin is the founder of Floret Flower Farm and is known for her lush, vibrant, romantic floral designs. She and her team at Floret have brought flower farming into vogue and created a movement of backyard flower farmers around the world. In this book, you will find tips and tricks to growing, harvesting, and even arrangement tips for year-round.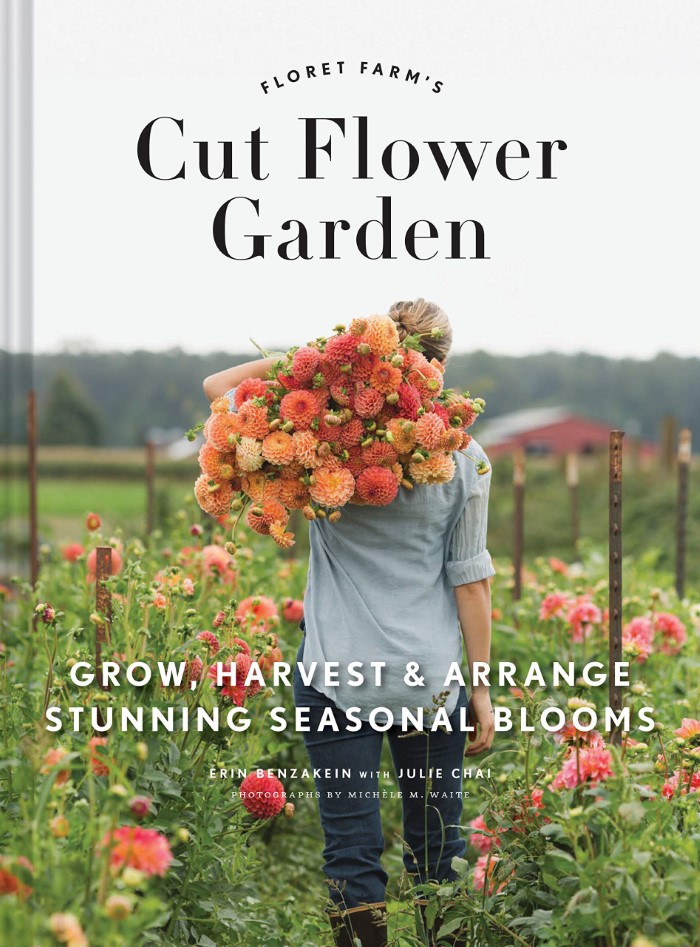 For the Budding Designer
Gardentopia by Jan Johnsen is the perfect book for someone looking for design basics for outdoor spaces. I've long been a fan of Jan and her books because she has such an approachable yet polished design style. Jan uses her knowledge and experience of being in the landscaping business for over four decades to shed light on beginner tips for design. This book uses "real-world" solutions to solve problems for any size landscape. Whether you are an experienced gardening expert or this is definitely your first go with gardening this book will inspire you. Gardentopia will inspire you with tips such as "Soften a Corner," and "Paint it Black," to name just a few. Jan is an admired designer and popular speaker whose hands-on approach will have you believing in yourself in no time.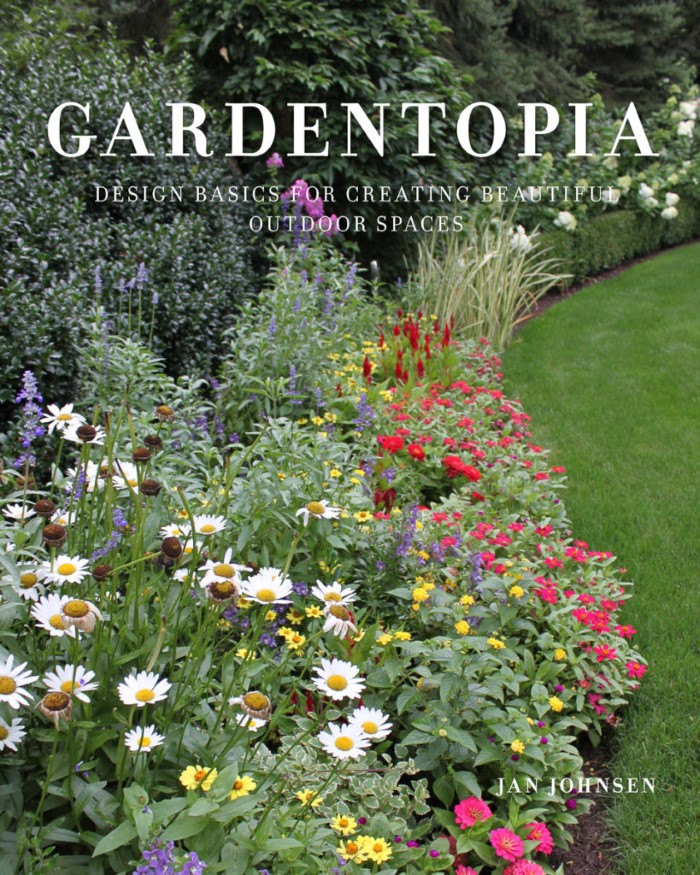 For the Herb Gardener
One day I will own a small herb farm. That's my dream. Not flowers or vegetables or Christmas trees. I want to grow herbs all day every day. When I first started with growing herbs, the book I used was Your Backyard Herb Garden by Miranda Smith. It contains detailed information for how to grow 50 herbs organically. Many herb books have a bit of growing information and a lot of ways to use the herbs, but this one is the opposite. Primarily a practical gardening book but it also has a ton of how-to's for when it comes to how to use your herbs in cooking, cosmetics, insect repellents, and more. 
For Perennial Gardeners
The first book I bought when I was in my Master Gardener's course was The Well-Tended Perennial Garden by Tracy DiSabato-Aust. It is THE bible for perennials. It's a great book for anyone that needs help with perennial care. With extensive experience in the United States and abroad, Tracy has earned international acclaim as one of America's most entertaining and knowledgeable garden writers and professional speakers. Whether you are green with envy or green in the thumb this book with guide you on your way. This book is full of information and even includes a monthly planting and maintenance schedule.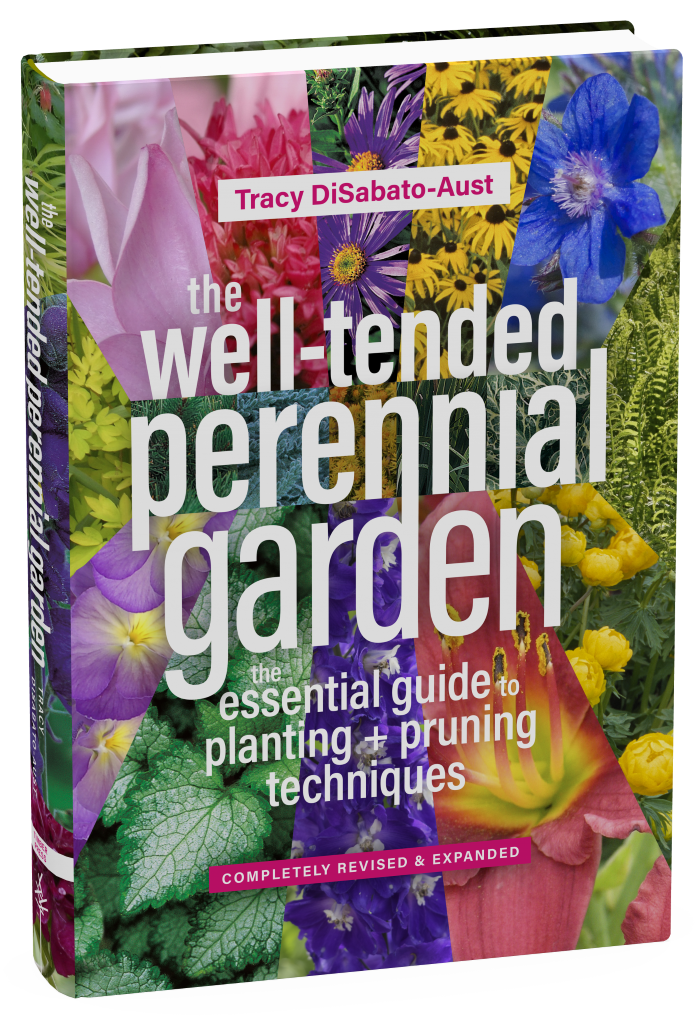 More Great Gardening Books!
First, you know I write books, right? Please head over and see some of my books and find some creative inspiration for your garden and life.


I also support authors because published books have some of the best information you can get out there. I know how hard authors work on these books and I hope you will support them too.