This post is sponsored by iHerb who also provided me with all the ingredients to make rosemary dry shampoo, rosemary hair conditioner, and rosemary hair serum. Learn about the herbal benefits of rosemary for hair care and get the recipes to make three natural products that make hair super soft and shiny.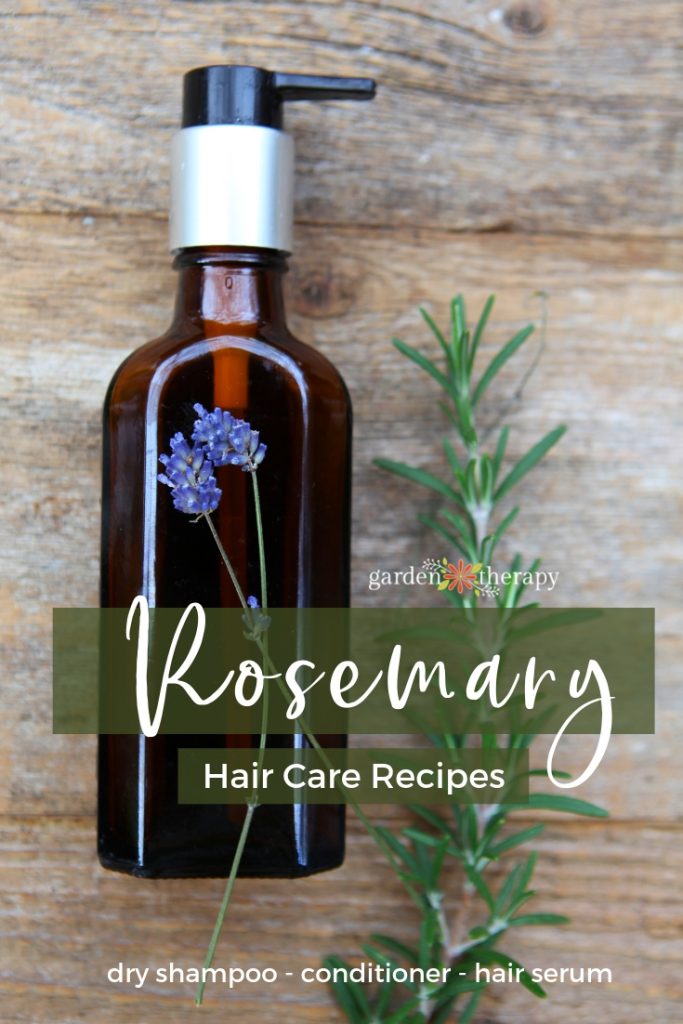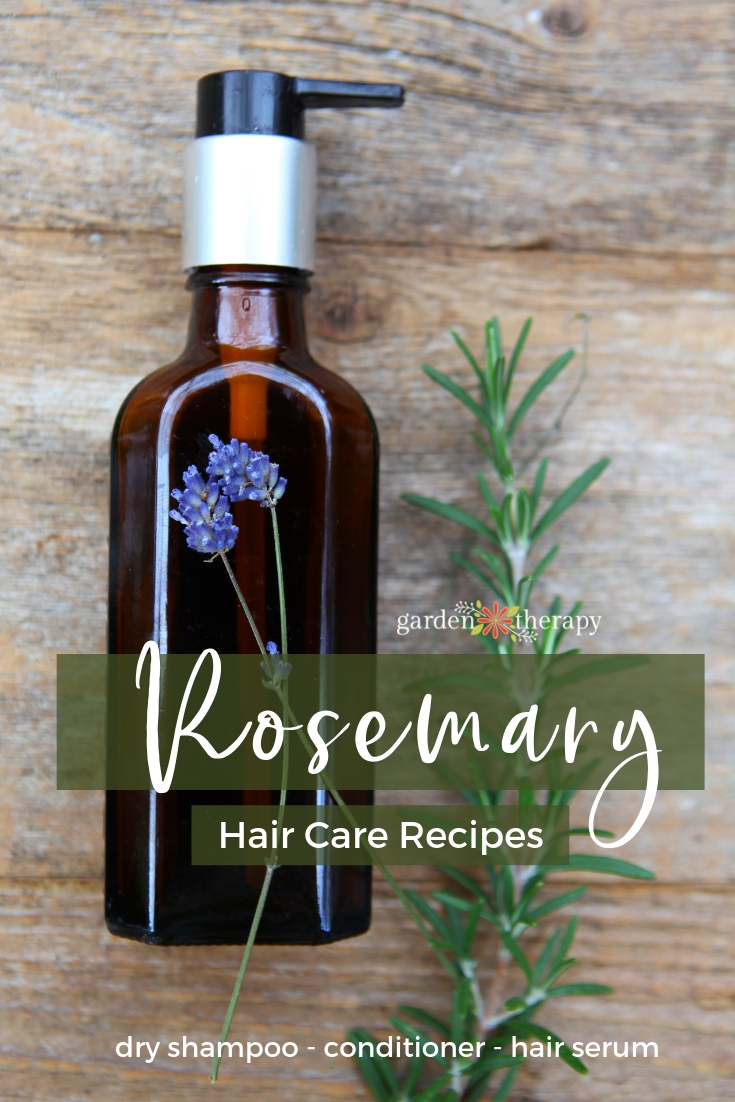 Curly, straight, grey, dyed, thinning, treated, natural…the one thing that hair has in common is that it looks best when it is healthy. Embracing your natural texture, colour, and uniqueness takes some adjustment because for too many years we have been inundated with an idea of beauty that follows trends rather than celebrating differences. I'm personally more inspired by recent movements like #grombre (going grey gorgeously) and #curlygirl (loving those curls) that encourage people to celebrate the hair they wear for all that it is (and not longing for what it isn't).
As with skin care, hair care is trending towards herbal, plant-based, natural products. Terms like nopoo (no shampooing) and copoo (using conditioner instead of shampoo) show that there are a lot more ways of hair cleansing than shampoo, rinse, and repeat. In addition, many people are looking to reduce the impact on our planet by using less packaging, reusable containers, and ditching the lab-created ingredients that filter into waterways. All of these reasons are why I started making my own natural hair care products, and the results have blown me away!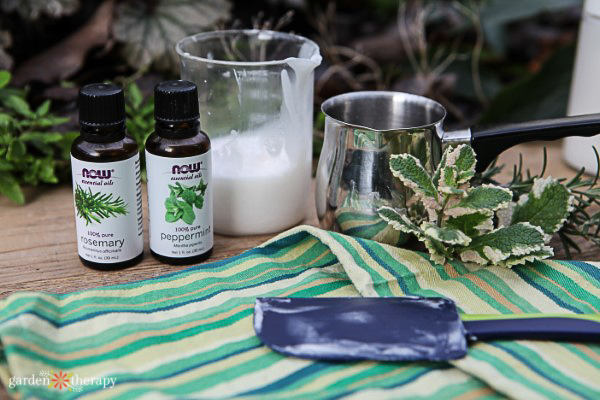 I have always tended to go natural in my hair care routine, although I did use commercial shampoo and conditioner for a time, using homemade recipes for shampoo and conditioner have made my hair so much healthier and less dependent on a constant cycle of shampoo and conditioner to deal with the over production of sebum that makes hair look greasy.
Now that I have made the switch, I need to wash and style my hair less. I wash once a week, condition well, add hair serum, and then blow dry to style. The rest of the week I simply brush my hair in the morning and go on my merry way. Every few days I'll use dry shampoo to absorb some of the excess oil and I sometimes also wash just my scalp with natural soap to freshen up.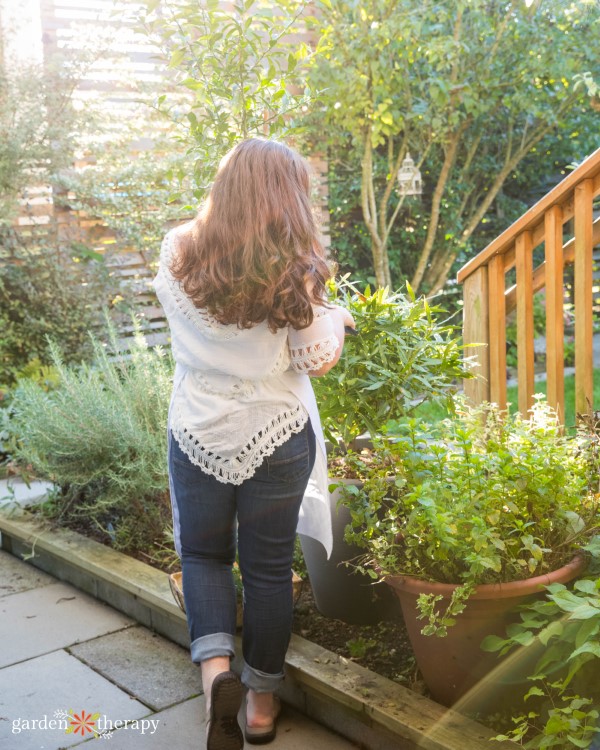 Rosemary for Hair Care
Rosemary's stimulating and restorative herbal properties are a perfect match for hair. Rosemary is lauded in herbal medicine as a circulatory stimulant and beneficial when applied externally. Applying rosemary to the scalp is said to keep the hair follicles healthy and prevent hair loss. Rosemary also moisturizes hair and enhances shine in dark hair. The antiseptic, antibacterial, and antifungal oils help to prevent dandruff and deter lice.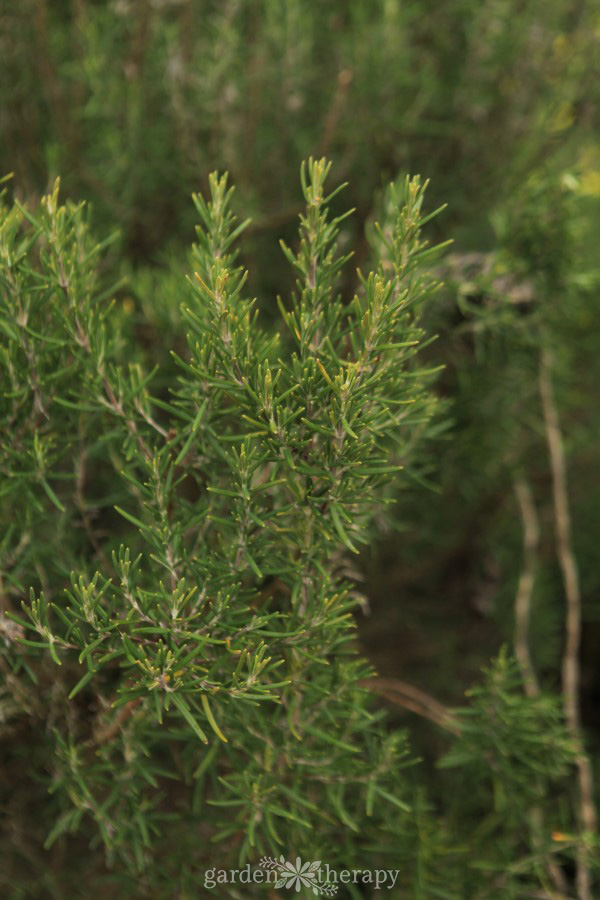 Rosemary is for Remembrance.
The scent of rosemary helps to promote focus and mental clarity. In the morning if you're a little bit groggy and have a hard time getting your motor started for the day, rosemary helps to stimulate your brain and wake you up—a helpful side benefit of washing your hair!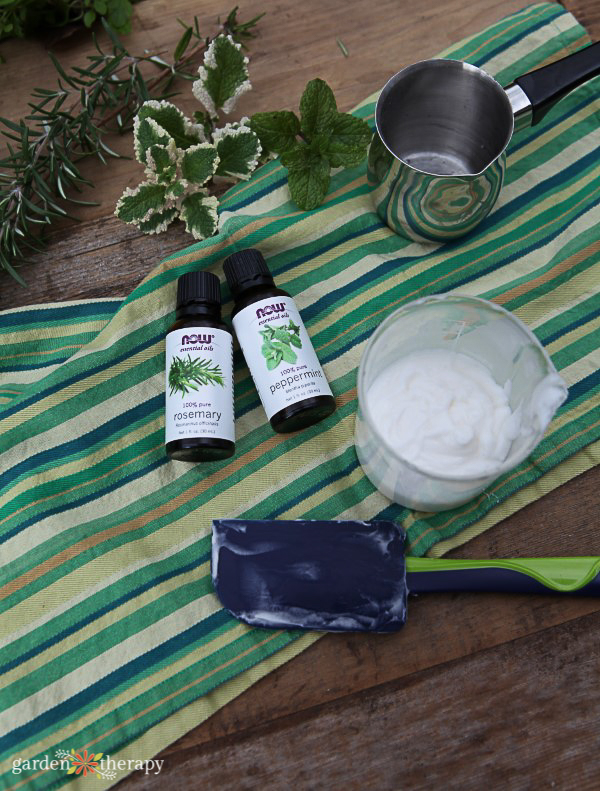 Rosemary Hair Care Recipes
Sponsored Content: I'm happy to say that I was able to find almost all of the ingredients I needed for my three recipes on iHerb. iHerb has sponsored this post and provided the ingredients for me to work with. All opinions and recipes remain my own.
 iHerb is a global leader in bringing the best overall value in natural products to our customers all over the world and they have a tripe guarantee of their products: value (iHerb guarantees that you will receive the best overall value in the world for over 30,000 brand name natural products), quality (iHerb guarantees that all products are authentic brands sold in the U.S. market, provide quality assurance for our products, and ship directly from climate controlled warehouses), and delivery (guaranteed free or discounted shipping to over 150 countries around the world). I have ordered from iHerb many times now for delivery to Canada and it is always fast, inexpensive, and easy.
If you would like to give iHerb a try, new and existing Customers can get a discount off their iHerb order with no minimum purchase by clicking here.
Today I'll be sharing three of my favourite rosemary hair care recipes: dry shampoo, conditioner, and serum. I also use a rosemary shampoo bar but I will share that recipe in a follow up post as the steps to make a shampoo bar are more complex.
Rosemary Dry Shampoo
I wash my hair once every week so a dry shampoo is a must. Dry shampoo is a powder that is applied to the scalp to absorb the excess oil and give the roots of your hair lift. For this recipe I've paired rosemary with lavender essential oil because I like the addition of a sweet and floral scent with the pine aroma of rosemary.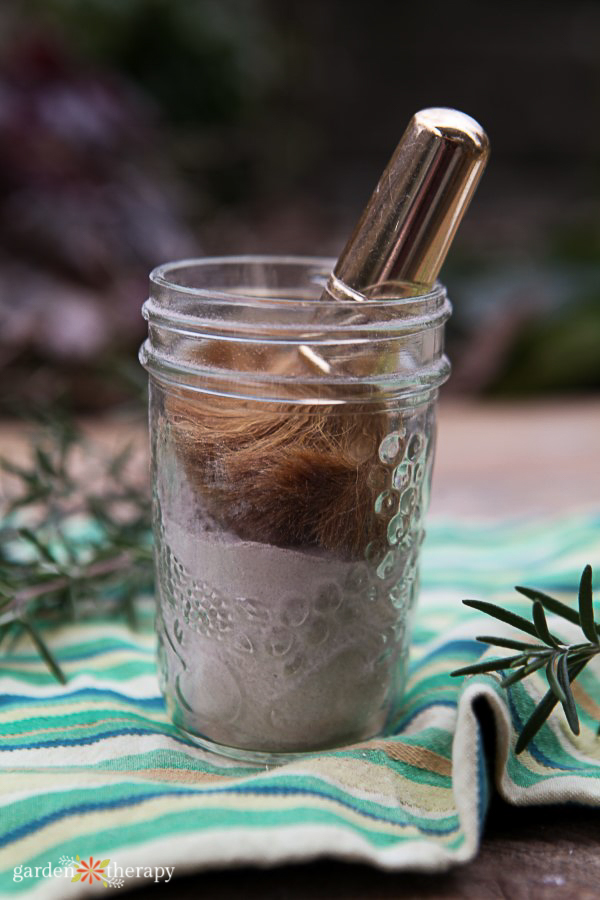 Note: I have dark hair so I add organic cocoa powder to temper the colour. It also makes my hair smell fantastic! If you have blond or grey hair, then omit the cocoa powder.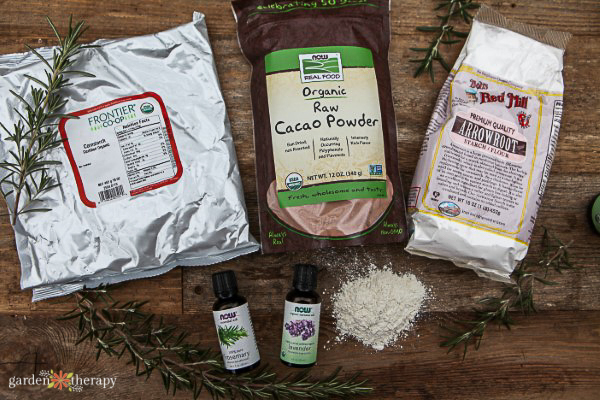 Ingredients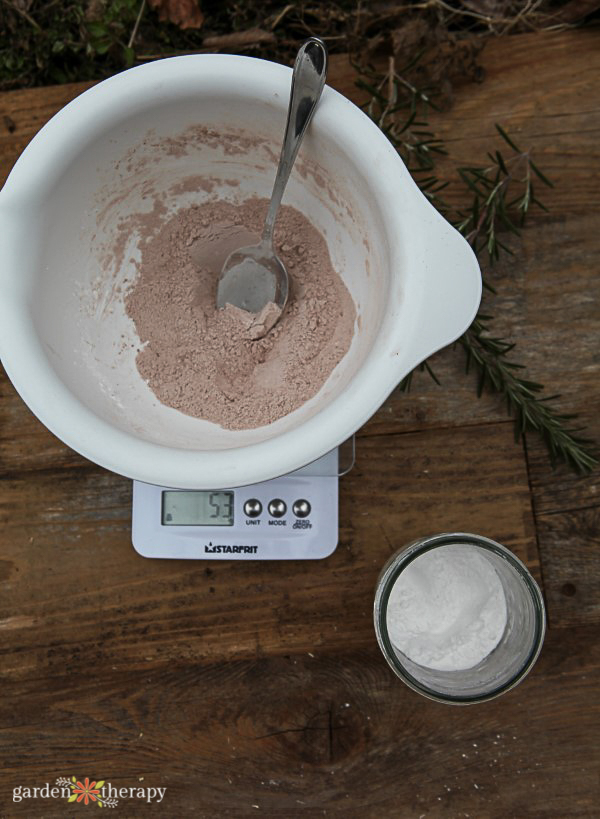 Make it!
Measure the ingredients into a bowl in the order that they are listed. Mix the arrowroot and essential oils together first, then add the clay, cornstarch and cacao powder if using.
Mix well then sift the ingredients into a bowl with a pour spout.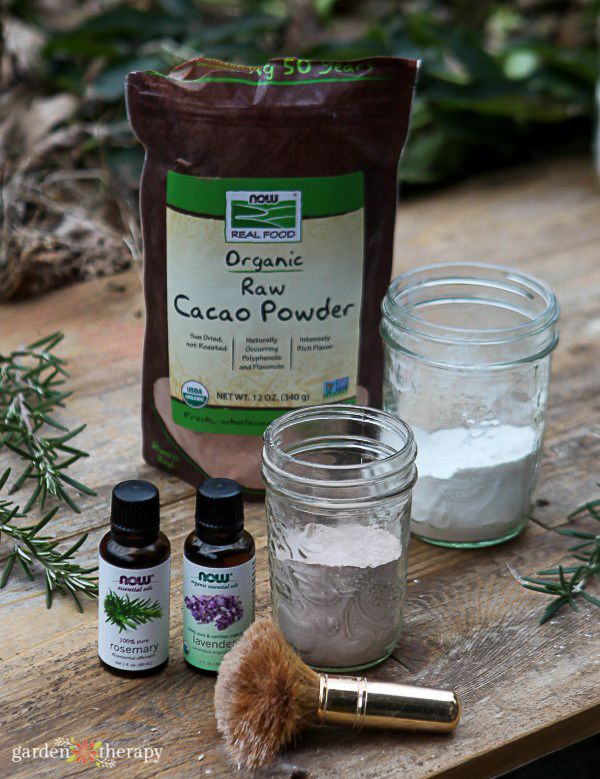 To Use:
Transfer the mixture into a mason jar. Use a fat makeup brush to dust the powder on your scalp. Massage in and brush hair to style.
Alternatively, you can add the powder to glass spice jars with a shaker top and shake it directly onto your scalp. Massage in and brush hair to style.
Rosemary Peppermint Deep Moisture Conditioner
Rosemary and peppermint pair together well for hair for an invigorating and fresh aroma. Peppermint's sweet scent helps to balance the piney nose of rosemary.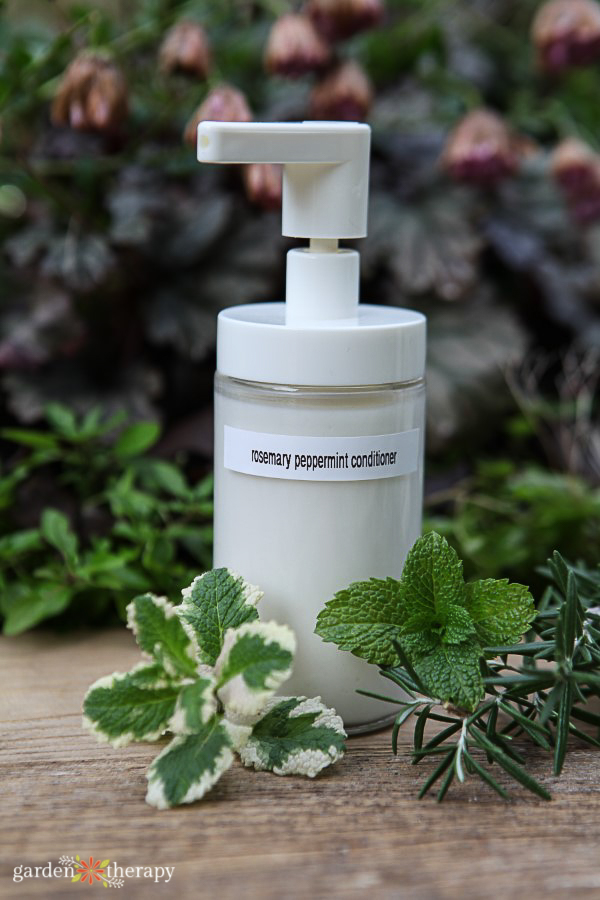 Recipe Notes:
Using a rosemary herbal hydrosol allows for more of the herbal properties but the scent can be strong. If you prefer, a sweeter scent replace it with lavender hydrosol, or you can omit it all together and increase the amount of distilled water to compensate.
Glycerine helps hair to retain moisture.
I like to use macadamia nut oil for lotions and conditioner, but you can switch to another oil like grapeseed oil if you have a nut allergy. Macadamia nut oil is light but moisturizing, so it won't weigh your hair down.
BTMS is a a vegetable-based conditioning emulsifier. Read more here.
Cetyl alcohol is a fatty alcohol found in plants like coconut oil. Read more here.
Rosehip seed oil is rich with antioxidants that help to repair the strands of hair.
Biotin is a vitamin that helps to add fullness to hair. If you have thick hair and want less volume, then omit the biotin in this recipe.
Leucidal is a natural preservative made from radish root. Read more here.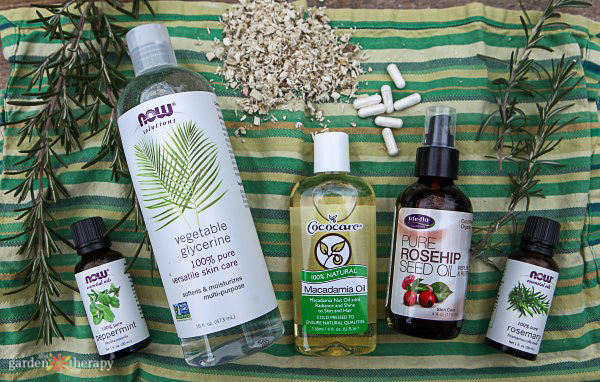 Ingredients
Aqueous Phase Ingredients
105 g distilled water
47 g rosemary hydrosol (option to replace with lavender hydrosol or distilled water)
Oil Phase Ingredients
Cool Phase Ingredients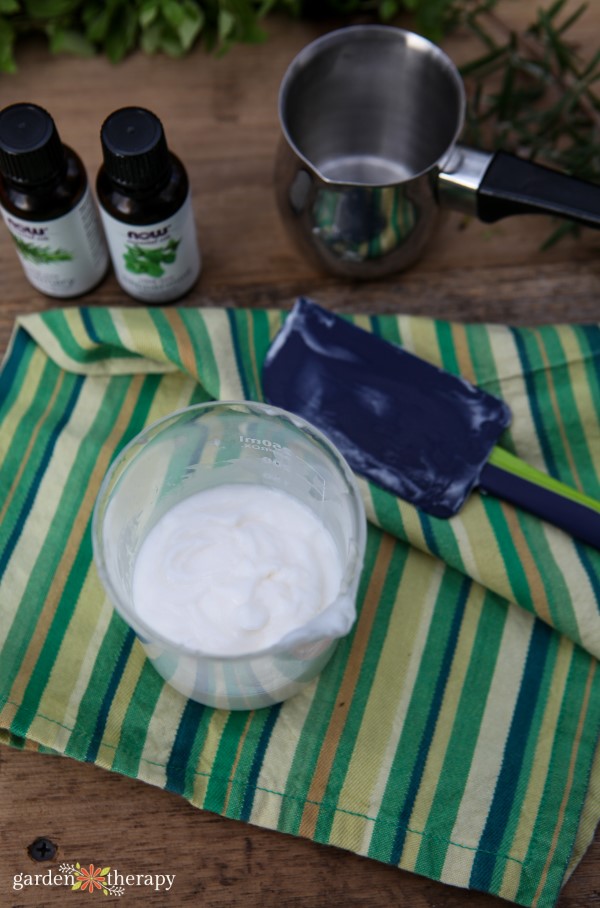 Make it!
Next, follow these instructions on the three phases in making lotion to make conditioner. It's the same method, with a few differences in the ingredients.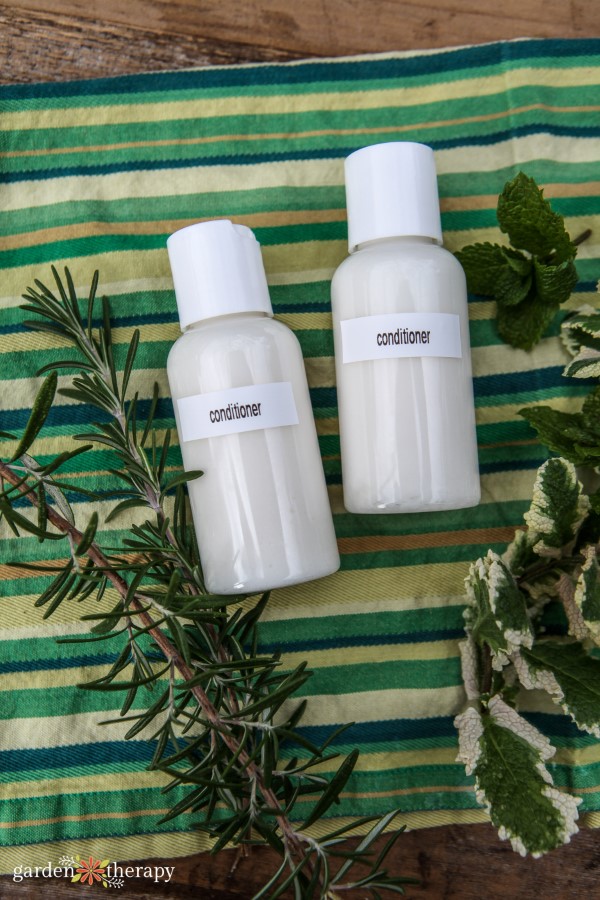 Rosemary Jojoba Hair Serum
I used to spend a small fortune on a yummy-smelling hair oil that I bought from my stylist. I ran just a small dab of it through my wet hair before drying, and it made my hair silky and smooth. But after a few months of using it my hair was dryer than ever and it seemed like it wouldn't absorb the oil or even water any longer. A peek at the ingredients in the hair "oil" alerted me to why. I was coating my hair in silicone. This made my hair shiny and smooth at first, but soon each hair was so coated in silicone that it would no longer absorb water. Clearly it was time to make my own hair serum.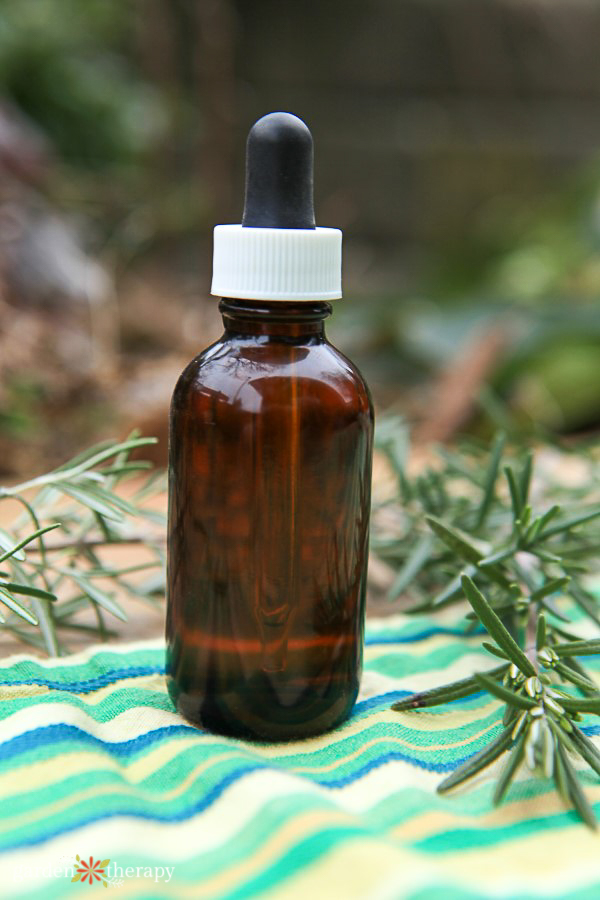 This hair serum is made with the jojoba oil and argan oil with the addition of rosehip seed oil and essential oils.
Jojoba oil is the closest to our skins own sebum and so it is tolerated well by most people and a good carrier oil for hair and scalp treatments.
Argan oil is full of vitamins and nutrients that help t make hair softer, shinier, more manageable and less frizzy.
Rosehip seed oil is rich with antioxidants that help with the hair follicles and stimulate hair growth.
Like rosemary, lavender and helichrysum essential oils are often used in hair care products for their antibacterial and antifungal properties that stimulate the scalp and repair the strands.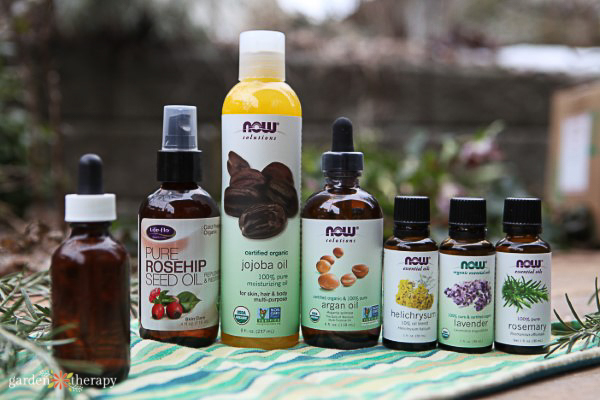 Ingredients
Make it!
Add all ingredients into a 1 oz glass jar with a pump or dropper. Shake to mix.
To Use
For dry, itchy scalps and follicle treatment: apply two drops to the palm of your hands. Rub the drop between both hands and use your finger tips to massage it into the scalp. Allow the treatment to stay on overnight if you can, then wash as usual in the morning.
For flyaways and frizz control: apply 1-2 drops evenly to dry hair after styling.
For deep oil treatment before blow drying: apply 1-2 drops evenly to wet hair before blow drying.
To help set curls: apply 1-2 drops evenly to wet hair before drip drying.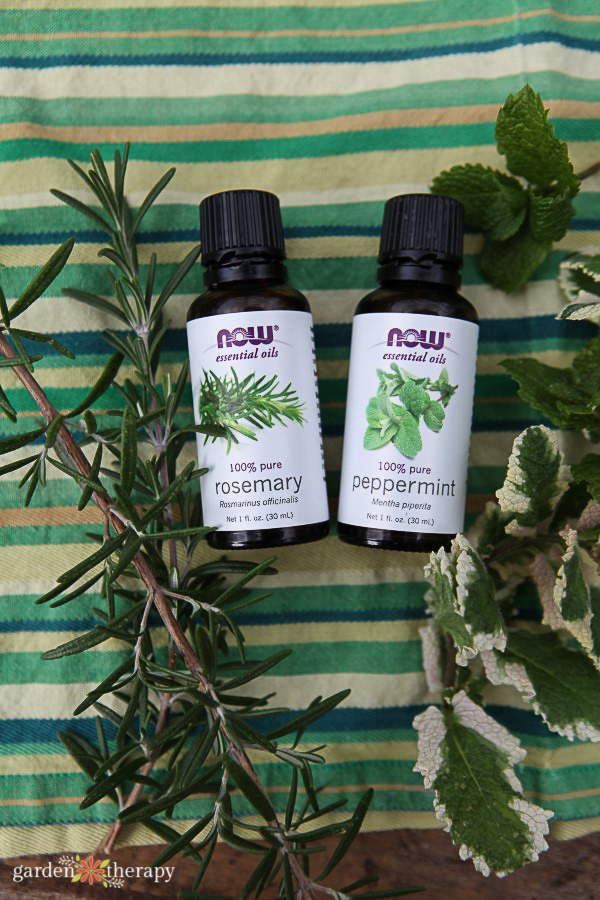 More Herbal Skin Care Recipes
I love using iHerb because I find great quality ingredients, at great prices, and shipping is a breeze.
Get a discount off your iHerb order with no minimum purchase by clicking here.
See some of the other wonderful things I have made from my iHerb shopping sprees here: