Oh, the strawberries this year. While the cool wet weather this May and June kept many of the strawberries watery and bland, somewhere in California an organic grower got it right : the berries, just at the peak of ripeness, were deep red with a rich sweetness that reminded me of strawberry molasses. Given that my berries, as lovely as they were, were affected by the raincoast weather, I picked up a steal on 27 pints of those berries to make this organic strawberry jam.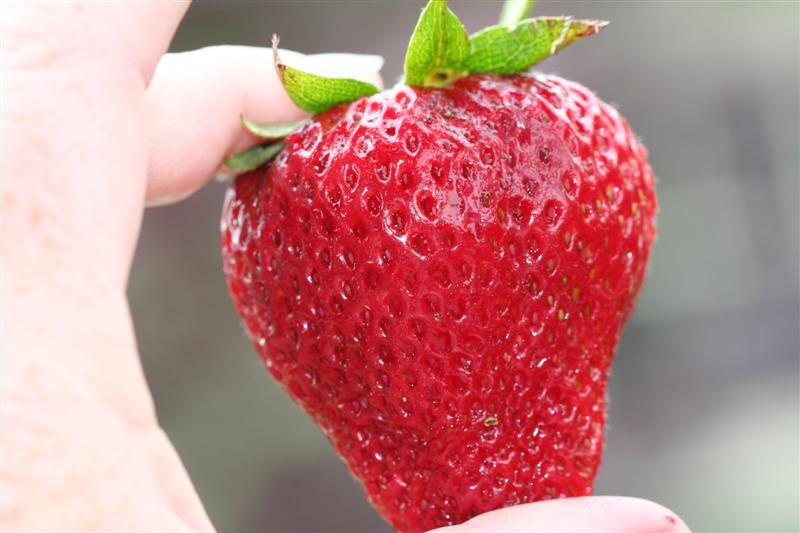 What does one do with 27 pints of strawberries? Well, first I made up the Strawberry Coconut Torte I just posted and served it with champagne and strawberries. I froze a bunch in freezer bags for future berry goodness and made some into Perfect No-Cook Strawberry Ice Cream and Strawberry Rhubarb Compote. And then I made jam two ways: Strawberry Jam and Strawberry Balsamic & Black Pepper Preserves.
Organic Strawberry Jam
I started with a basic recipe for light jam:
6 cups crushed organic strawberries
4 cups sugar
1  box Certo Light Pectin
Directions:
Hull berries and process in a food processor – pulse only 3 times per batch so it is the consistency of fresh salsa not mush.
In a large stock pot heat strawberries until they start to release juices – add water is you need some.
Combine  fruit pectin crystals with 1/4 cup (50 mL) of measured sugar and add pectin mixture into fruit on the stove.
Stir over high heat until mixture comes to a full boil. Add remaining sugar (I know, it's a lot of sugar but it does really need it to bring out the bright strawberry flavour). Continue to cook and stir over high heat until mixture comes to a full rolling boil. Boil hard 1 minute, stirring constantly. Wipe off hot spatters from boiling jam off your arms, the stove, the floor, etc. Prevent burns by keeping a wet cloth near you this is dangerous stuff, folks.
Remove from heat and keep stirring. You can skim off the foam now as well.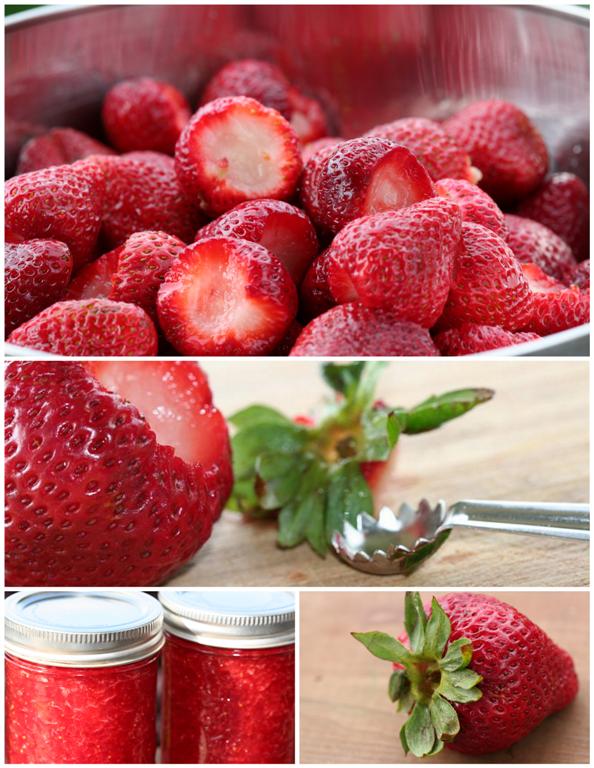 At this point I canned 2/3 of my batch as strawberry jam—ladle into warm, sterilized jars filling up to 1/4 inch (0.5 cm) from rim and process in a boiling water bath for 10 minutes / pint or as required for your altitude. Use the remaining 1/3 of the batch for Strawberry Balsamic & Black Pepper Preserves  in Part 2.