Cute for Christmas: Beeswax Poinsettia Candles
These candles combine a few things that I love: handmade candles, mason jars, and holiday themed-gift ideas. While they aren't botanically correct, these beeswax poinsettias look fabulous and festive topping a soy candle.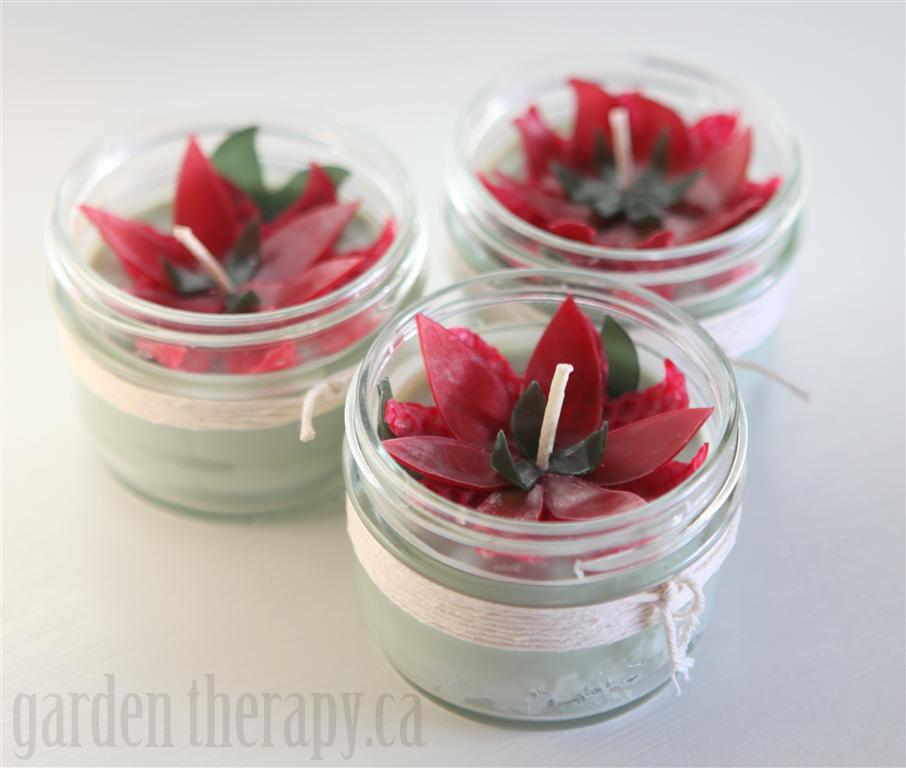 To make your own, start off by making some soy mason jar candles. There are candle making kits in the Garden Therapy Handmade Shop that can get you started with this if you don't know where to hunt down the materials.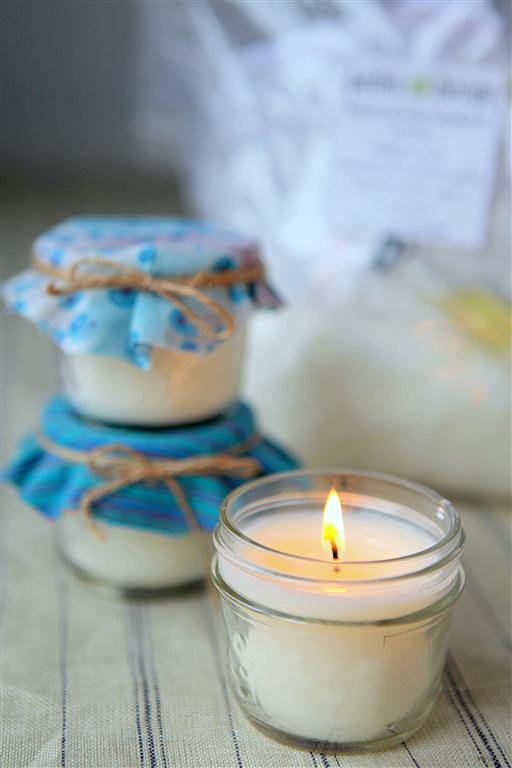 Then follow the instructions to make these beeswax flower candles but switch up the colours to red and green.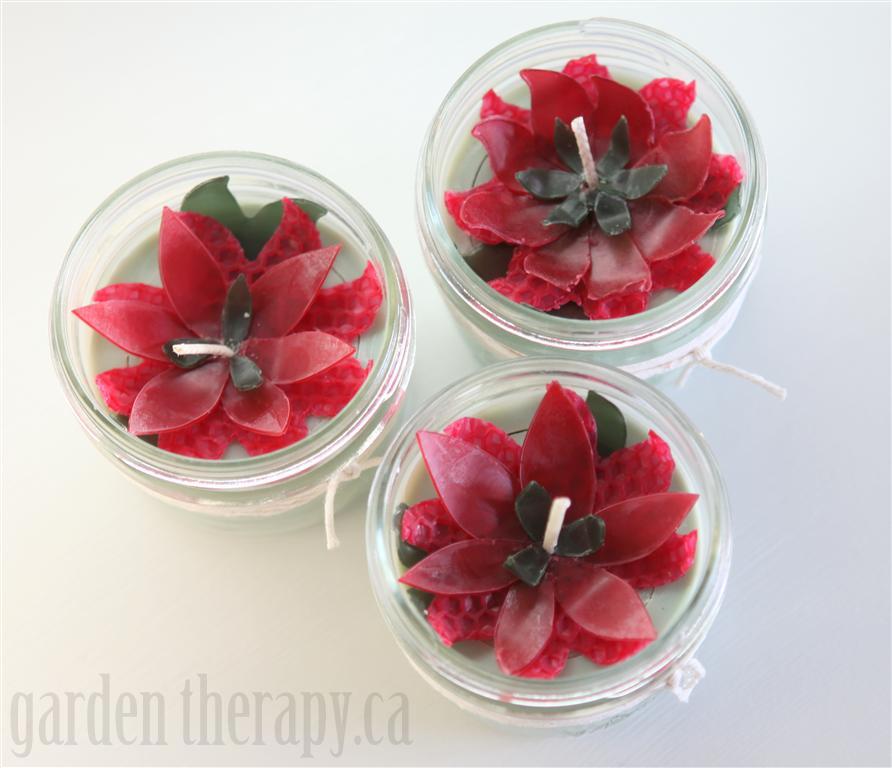 Wrap the jars with some ribbon or cotton string and add a pretty label to the lid. Here are some free printable holiday labels you could use.