I'm proud to say that all of my holiday shopping is done, wrapped, and mailed. I know, I know, many of you may be cursing me right now. But I've been preparing for this all year. Those of you who follow Garden Therapy know I love to make things inspired by the natural elements found in the garden: jam, pickles, candles, soap, bath bombs, etc. Now there  all sorts of pretty little jars of homemade goodness all over the house, stashed for when some wonderful person invites us to dinner or has a need for a gift. When the holidays come around, I focus on making a few very special things for the people in my life and pull together gift boxes filled with homemade treasures.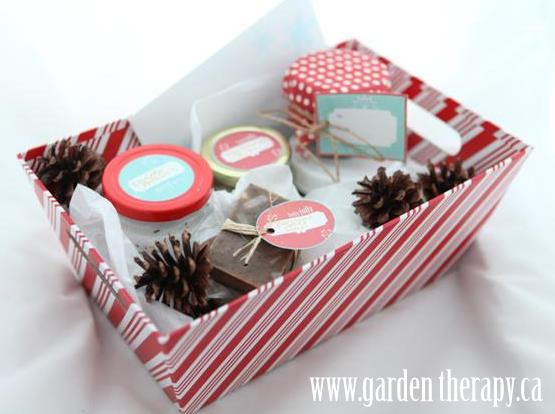 If you are looking to pull together some last minute gifts for loved ones, for hostesses, or friends and co-workers, here is a selection of tutorials or recipes that you could work on one evening and have done in just a few hours. Many of the materials you just may have around the house. I've added a few suggestions or notes here to help get you on your way.
The final icing on the cake is the wrapping. Pretty bows, candy canes, cheery messages are an important part of spreading holiday cheer. It's what makes the receiver's eyes light up, and communicates the effort that went into the homemade package. Since most of these projects are in mason jars, here are some printable holiday labels and matching tags.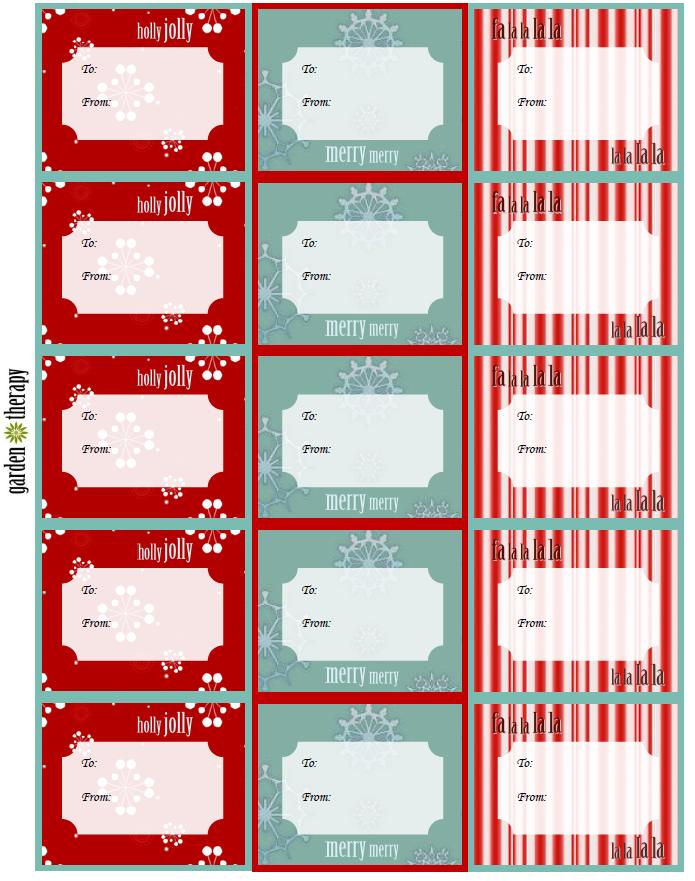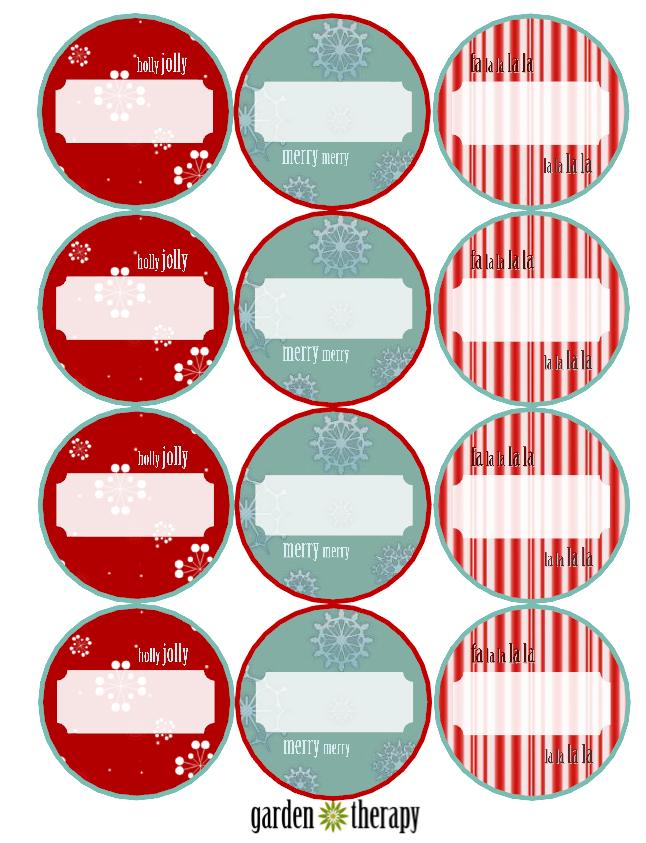 Please enjoy these labels as our gift to you. Print on label paper and cut out with a large craft punch or scissors. Add some ribbons, raffia, or tissue paper and you are all set to dress up your projects.
Wishing you all a wonderful holiday with your friends and family.