Homemade Bath and Body Gifts Kids Can Make
These are some fun and super simple skincare gifts to made with all-natural ingredients. They are fun for kids to make and even more fun for Mom to enjoy, just don't forget to give her the time to use pamper pack you put together!
All the ingredients can be purchased at the grocery store as well, so no hunting around town for specialty ingredients. The inspiration for these two recipes came from the Blogger Challenge gift pack that Whole Foods Market sent to me. The challenge was to come up with a kid-friendly DIY project for Mother's Day.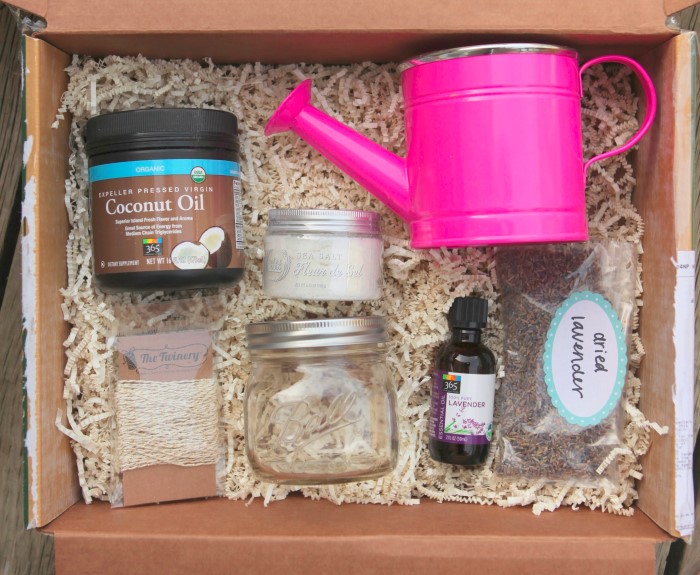 The box arrived filled with coconut oil, sea salt, lavender essential oil, dried lavender, and a few decorative items like twine with a gold thread through it, a pink watering can, and a ball jar. The challenge was simply to have fun and create anything with the ingredients from the box or from the store.
I pondered it for a few days and there was more than enough in the box to make two easy peasy bath and body products that a mom would love. In these two recipes I used everything that was sent and a few other little things I picked up at Whole Foods or at a craft shop.
Lavender Grapefruit Tub Tea
Tub teas are a wonderful gift for any busy, hardworking person who could use a little downtime. I've supersized these tub teas as I think that mothers could certainly use a good long soak in a deep tub. The lavender essential oil's relaxing properties are balanced with the grapefruit essential oil's stimulating and immune boosting properties so mom emerges from the bath relaxed and refreshed.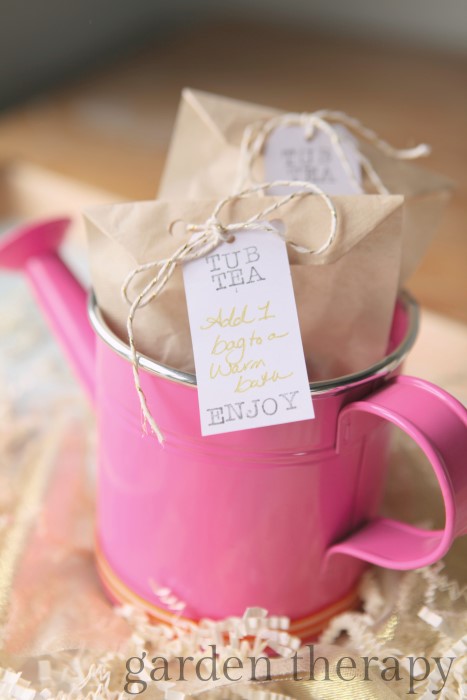 Makes 4 Extra Large Tub Teas
Ingredients
4 unbleached large tea filters
1 1/2 cups Epsom salts
1/4 cup powdered milk
1/4 cup rolled oats
1/4 cup sea salt
1/4 cup lavender flowers
10 drops lavender essential oil
10 drops grapefruit essential oil
Optional: dried rose or peony petals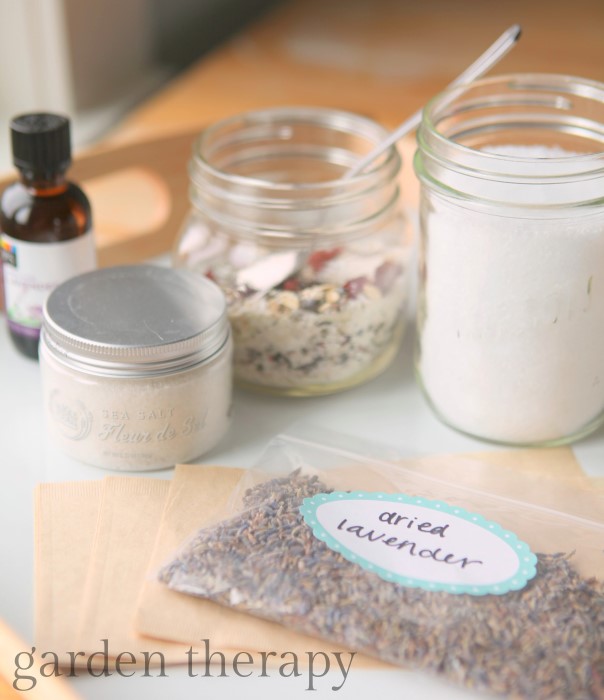 Fill tea filter with 4 large spoonfuls of Epsom salts. Mix together the remaining ingredients and put two spoonfuls in the filter.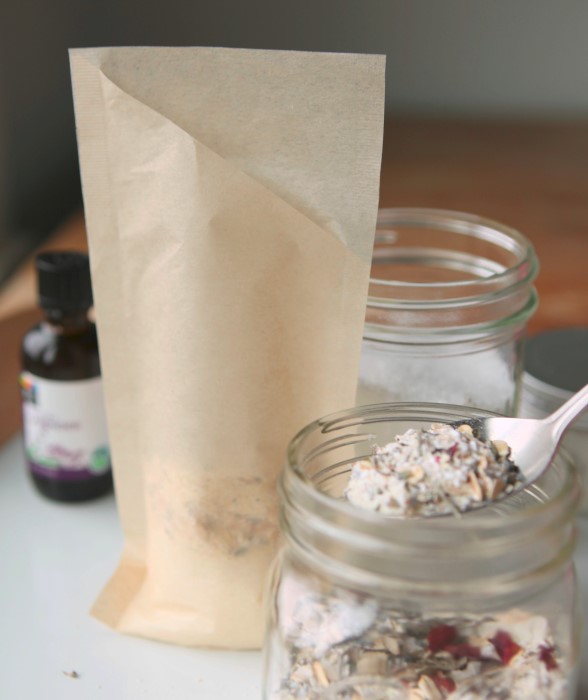 Fold over the top and staple close. Use a hole punch to thread the twine through and attach a tag with bathing instructions.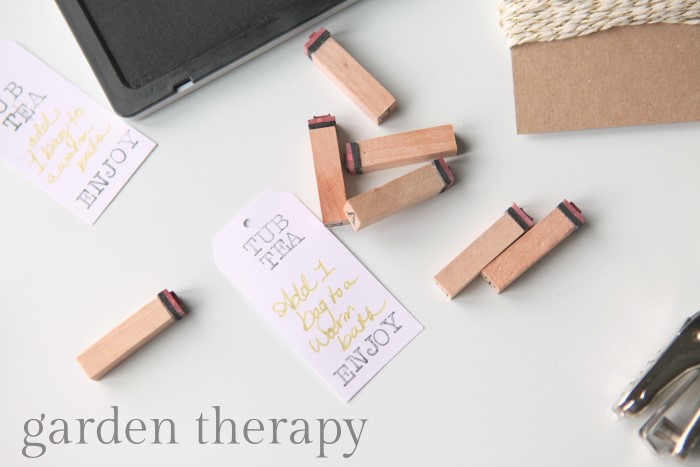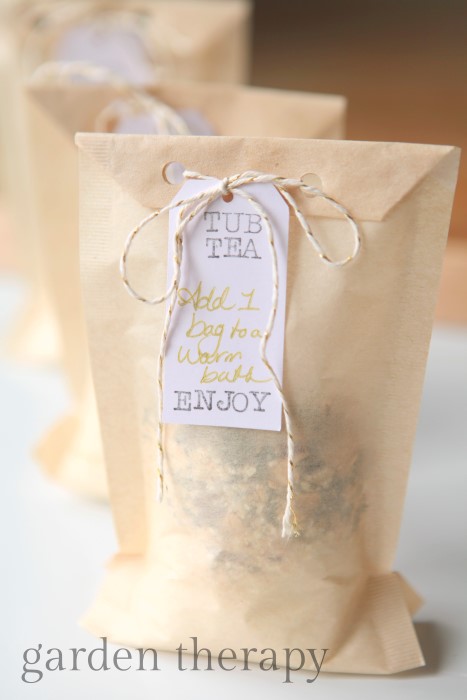 Lavender Grapefruit Whipped Coconut Oil Lotion
After the bath this whipped coconut lotion will nourish skin and bring along the refreshing lavender grapefruit scent for the rest of the day.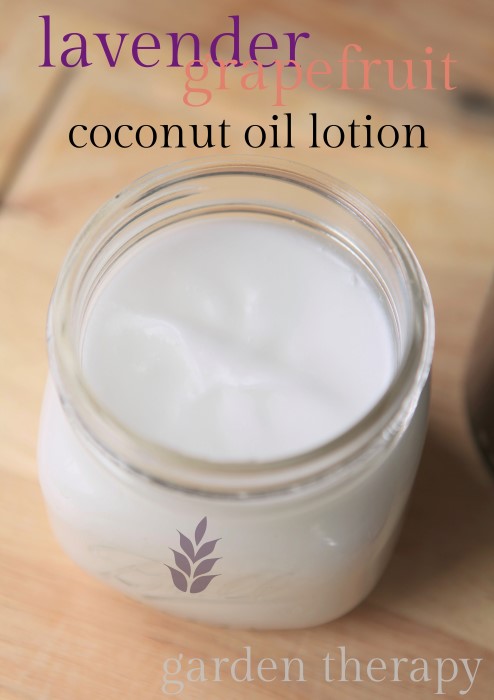 Ingredients:
1 1/2 cups coconut oil
10 drops lavender essential oil
10 drops grapefruit essential oil
To whip coconut oil you will need a hand blender or mixer with a whisk attachment. It's best to start with cold tools as with whipping cream. Coconut oil is liquid at higher temperatures, so start with oil that is in solid form. If it is warm out, then put it in the fridge to firm up.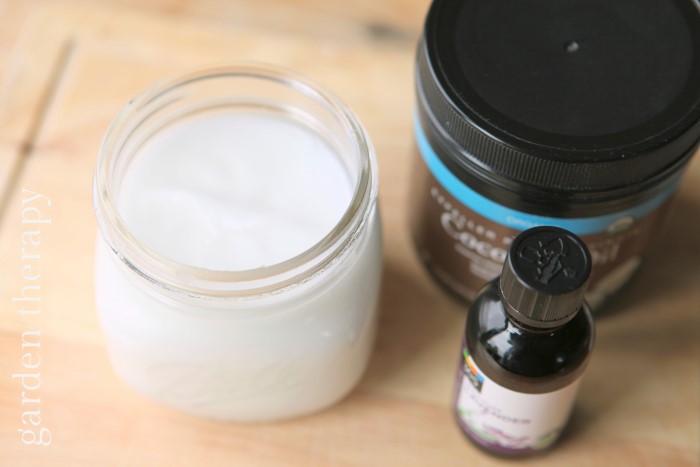 Add the oil to the mixing bowl and whisk until stiff peaks form. Add essential oils and whisk briefly to combine.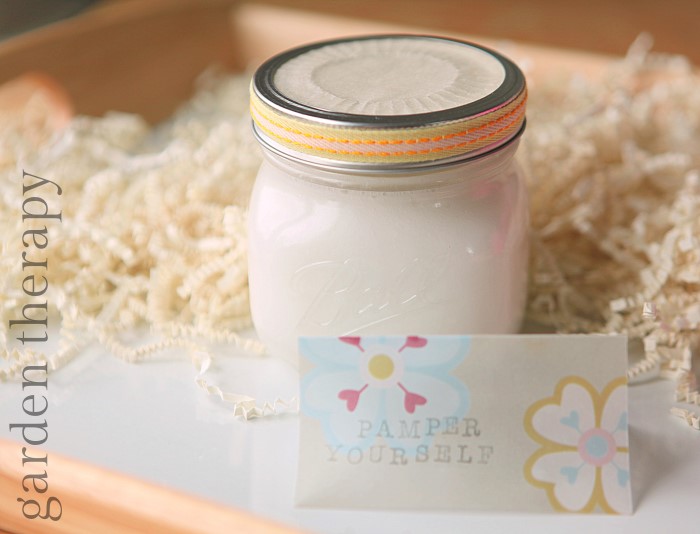 Present in a pretty jar, decorated with ribbon and a personal note.