Lavender Grapefruit Whipped Coconut Oil Lotion
After the bath this whipped coconut lotion will nourish skin and bring along the refreshing lavender grapefruit scent for the rest of the day.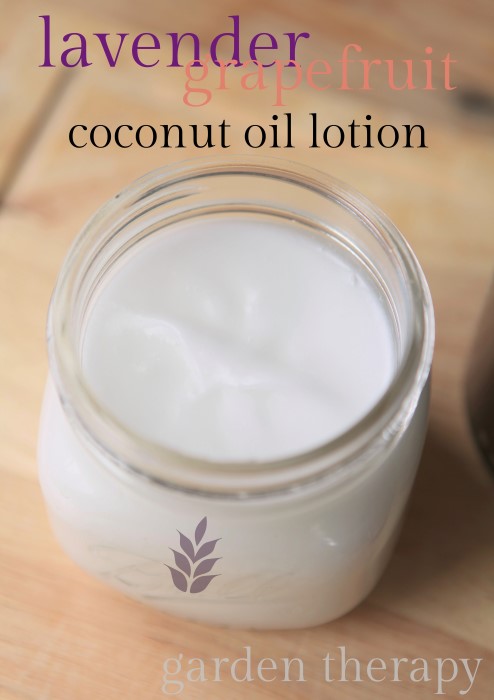 Ingredients:
1 1/2 cups coconut oil
10 drops lavender essential oil
10 drops grapefruit essential oil
To whip coconut oil you will need a hand blender or mixer with a whisk attachment. It's best to start with cold tools as with whipping cream. Coconut oil is liquid at higher temperatures, so start with oil that is in solid form. If it is warm out, then put it in the fridge to firm up.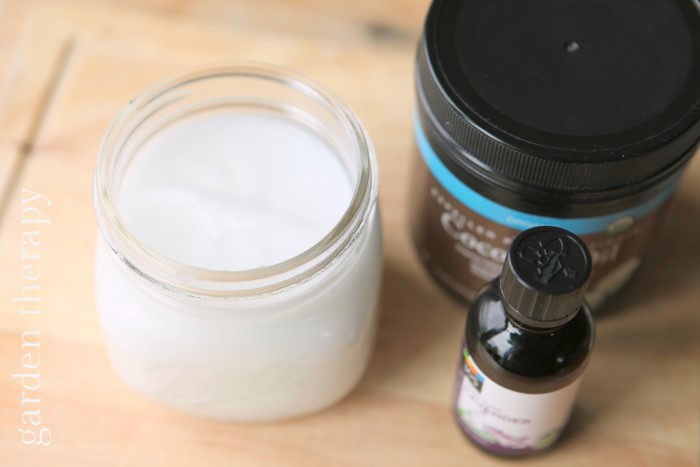 Add the oil to the mixing bowl and whisk until stiff peaks form. Add essential oils and whisk briefly to combine.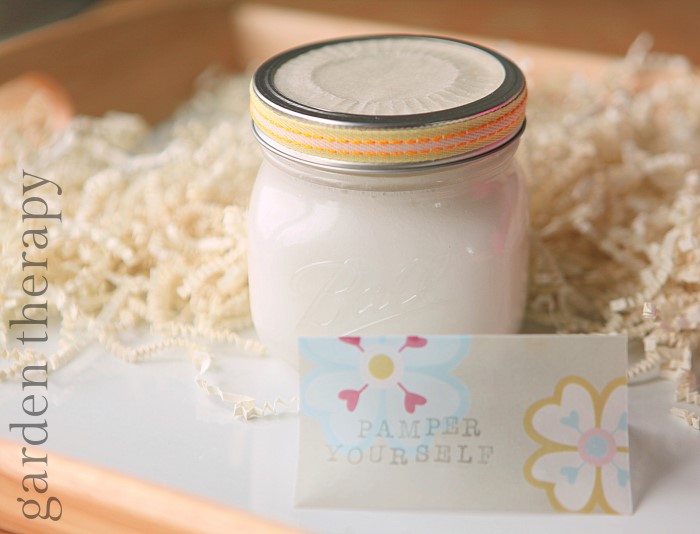 Present in a pretty jar, decorated with ribbon and a personal note.