There just aren't enough recipes with radishes.  They are just about the most fun veggie out there but they are completely under-appreciated.  Radishes are easy to grow, go from feed to food in a month, have gorgeous red (purple/pink/white) globes hidden under the soil, and they add just the right spicy kick to summer food.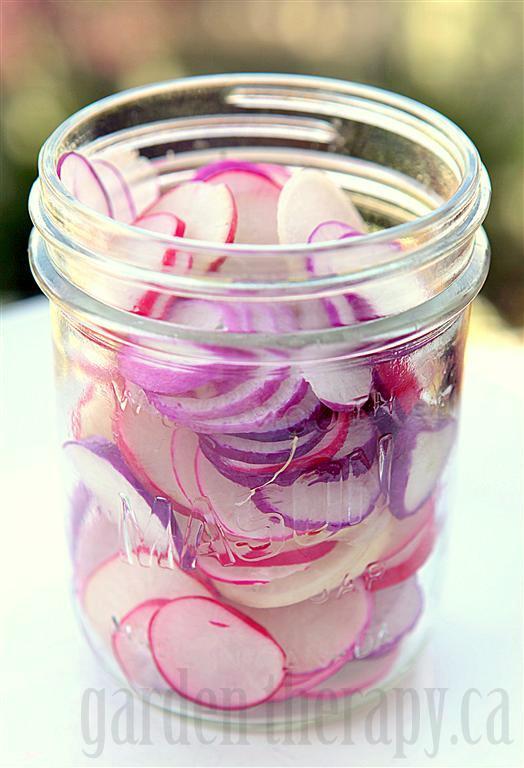 Many times we only use them in early spring as they are among the first fresh veggies ready in the garden or the market.  This summer re-introduce yourself to the radish. Go grab a bunch and pickle them.
They will add a tangy, crunchy zip to salads and sandwiches.  I set out a jar at meals no matter what is being served and let everyone scoop a few for the side of their plate.  Inevitably they will take a few more spoonfuls and gobble them up with the tabbouleh, potatoes, or whatever else happens to grace their plates.