Air plants look striking all on their own without the need for soil or a container. One of the displays that always makes me smile is air plants in seashells. They make for such a perfect pairing of natural elements that would not be found together. Yet, despite their geographical separation, the seem so happy together. Air plants in seashells…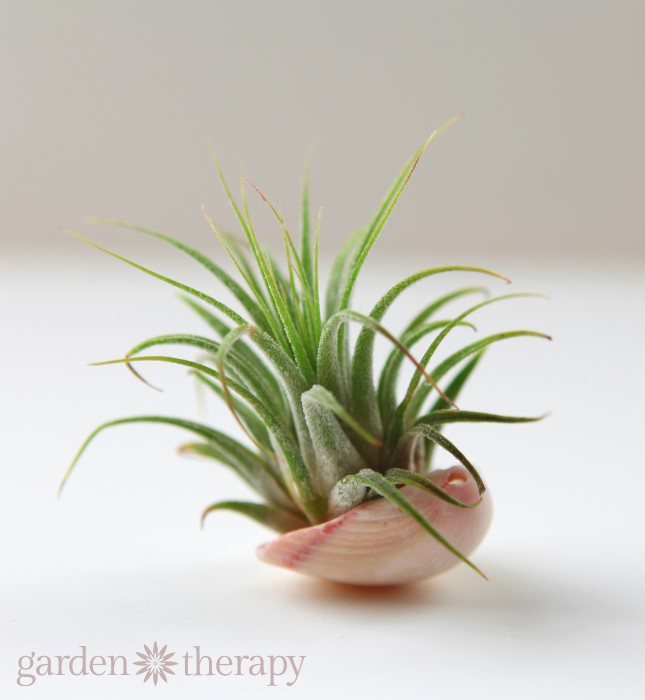 …have personality!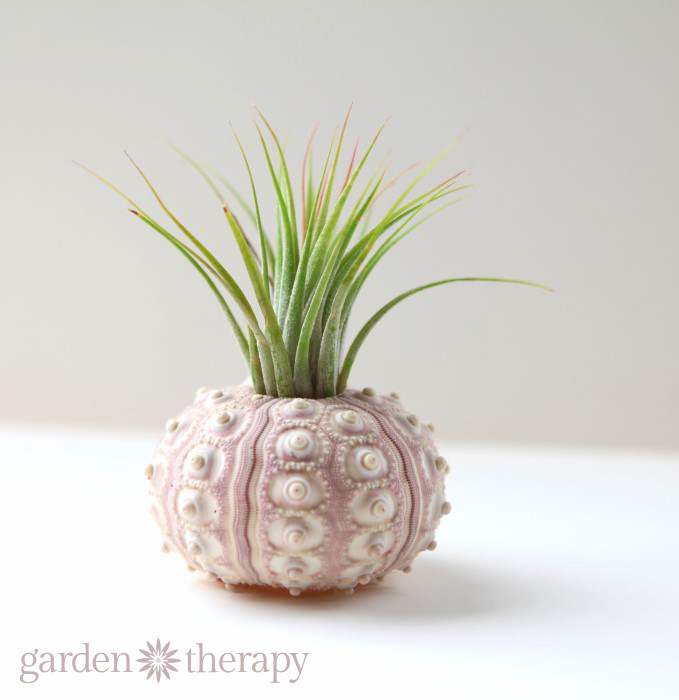 It's not so much planting as placing, because that's all that is required beyond finding an air plant you like and a shell to make its home. I like to use pretty snail or sea urchin shells with a wide enough opening to fit the base of the plant inside. You can even add some wire and glue to hang them upside down!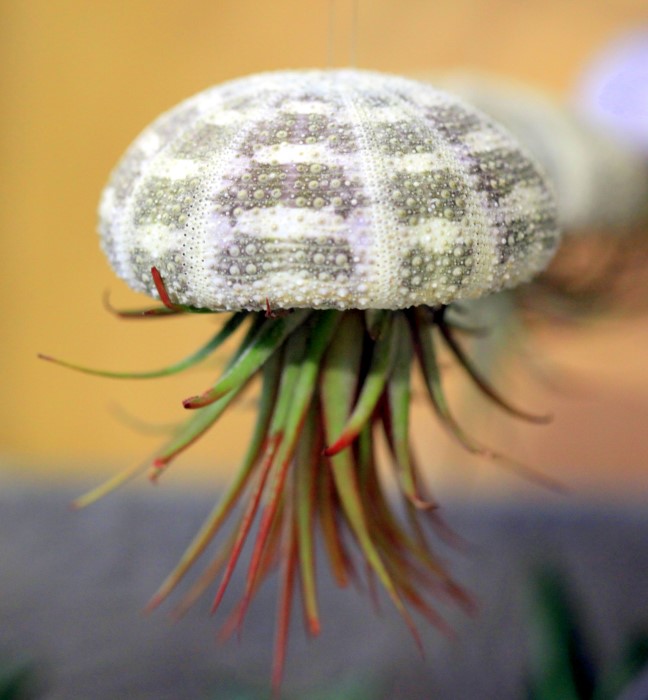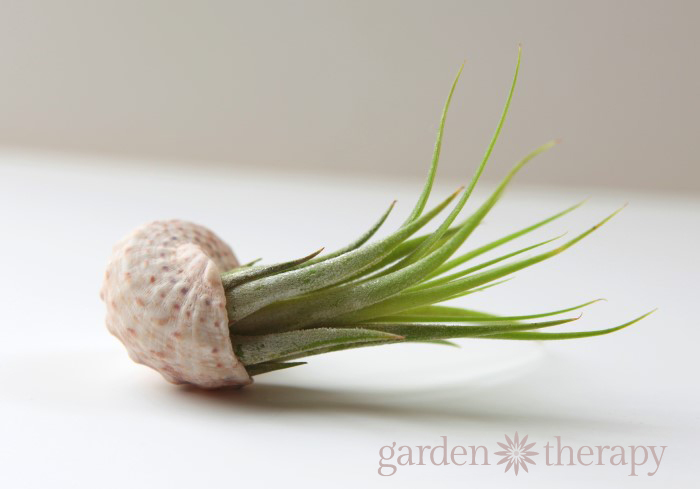 Place a seashell and air plant into a terrarium,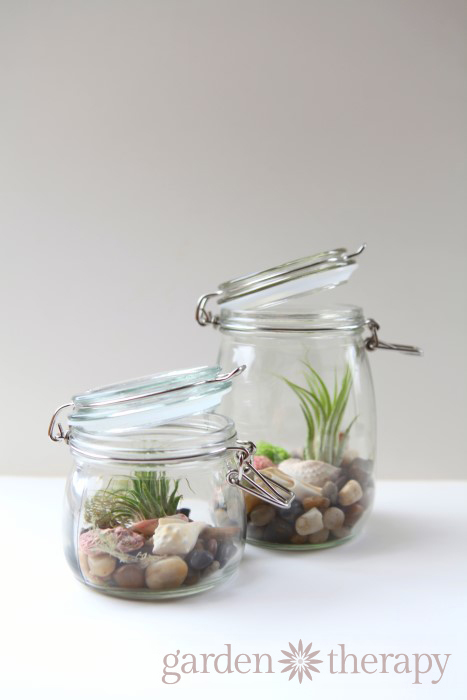 or simply set them out on display. No matter where you choose to set them, they will look beautiful. And you will finally have a use for all those collected seashells.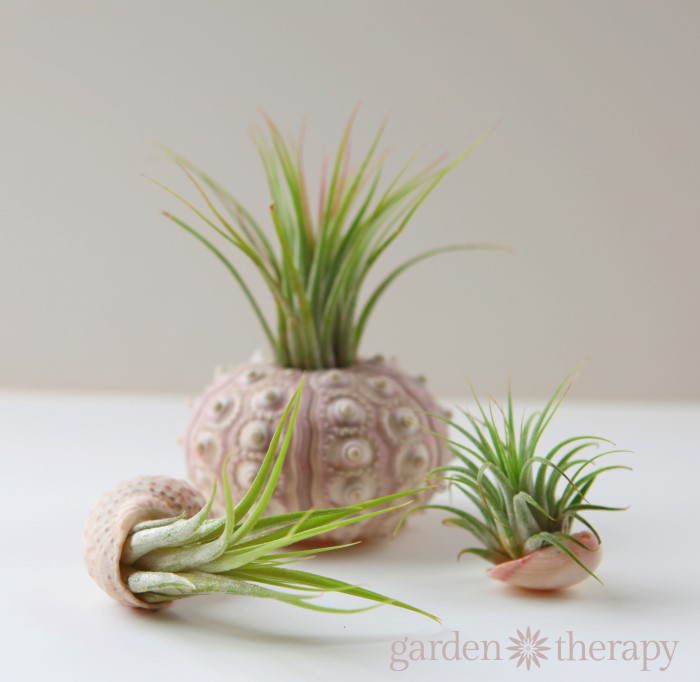 There are certainly adhesives you can use to secure the plant in the shell, but I suppose it really depends what you plan on doing with it. If the air plant is to be suspended from the ceiling in the shell, then I would recommend using a fixative such as E6000 glue. For the most part, I think the air plants shouldn't be glued into the shells as it will make watering and caring for them more difficult.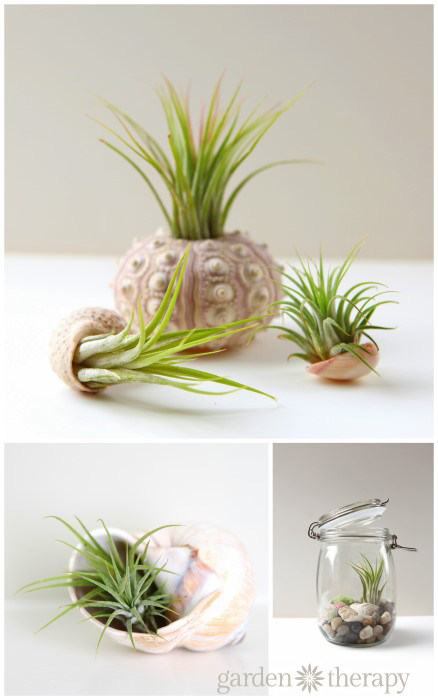 For full instructions on how to keep your air plant alive, and make it thrive, check out: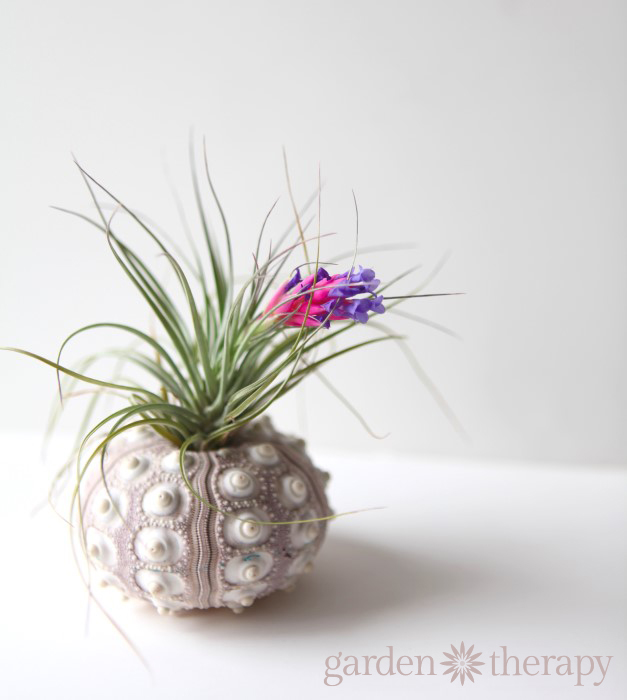 Or if you have a sick air plant, head over here to read more about how to revive an air plant that is looking a bit worse for wear: