Herbal Anti-Flea Dog Shampoo Recipe
This dog shampoo not only leaves your puppy with a herb-fresh scent, but those herbs also work to deter fleas. The recipe comes to us from the herb garden, making it powerful yet gentle on your furry friend's skin. The addition of herbs and essential oils also helps with muscle pain and skin healing.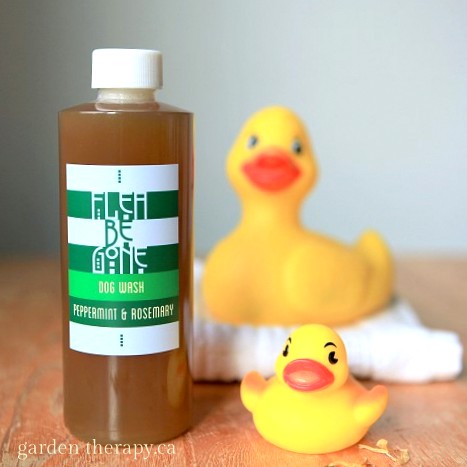 I remember living with a roommate who had a cat who loved to sit in the bathtub and drink out of the faucet. One day the cat jumped out of the tub and there was a tiny bit of blood left behind. I hurried to my roomie to report that her dear sweet animal was hurt, when she calmly responded, "oh, that's just the fleas."
Eww!
As you can imagine I moved out of there pretty quickly, but not before I made a flea-prevention shampoo for my pooch. I wasn't about to use a store-bought flea shampoo as those can be really harsh on dogs' skin. This all-natural shampoo is packed with essential oils that fleas hate, but the castile soap is kind to fur and the people who pet it.
Herbs from the garden are infused into the shampoo to give a gentle topical skin treatment. Peppermint is for pain relief, rosemary is an antibacterial addition, and calendula is skin-repairing. The essential oil combination of rosemary, peppermint, pine, and lavender coats the fur leaving your dog puppy-fresh to everyone but fleas.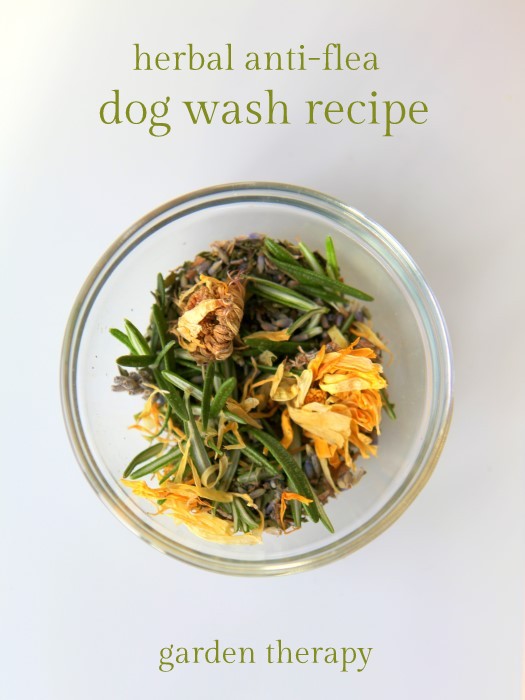 Ingredients
Makes 1 cup
Make it!
Make a herbal tea by soaking the chopped rosemary, peppermint, lavender buds, and calendula flowers in boiling water. Steep until cool, then strain through a coffee filter set in a fine-mesh strainer.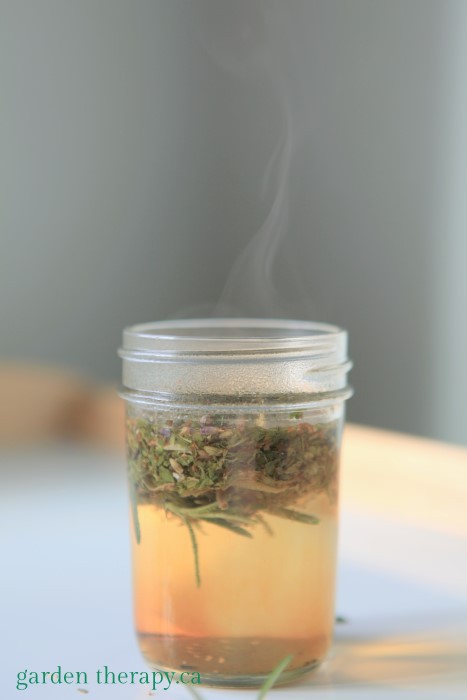 Add all ingredients together in a bottle and shake to combine. Give the shampoo a good shake and use for up to 1 year.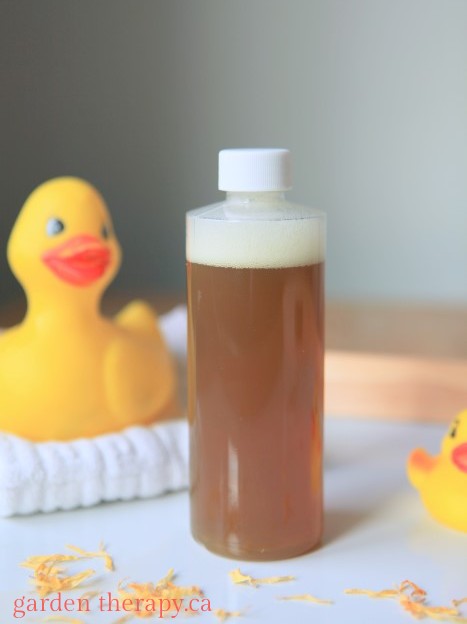 Use shampoo monthly during flea season to deter fleas. Work shampoo into wet fur into a lather and give puppy a good scrub. Rinse well and towel dry pooch.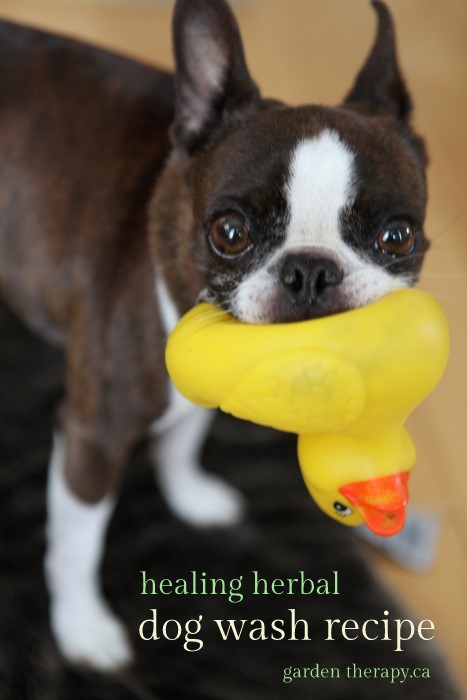 If your pampered pooch does get fleas, then follow the shampoo with an apple cider rinse. Apply apple cider vinegar liberally all over the fur and skin and massage in. Rinse well with warm water and repeat if needed.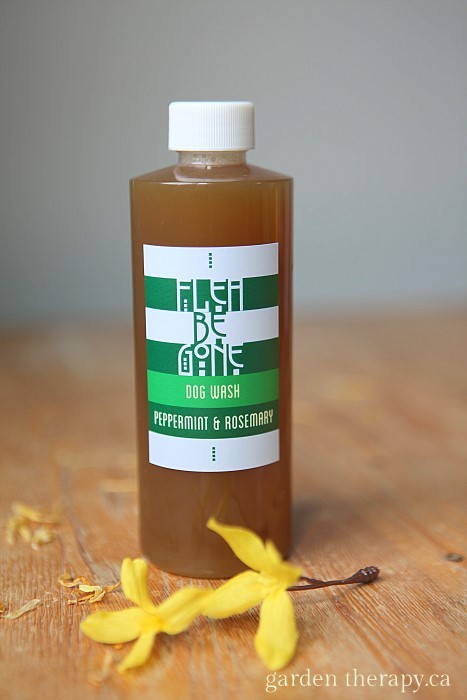 Pin it for later: